The best steak in the world? We think we may have found it, Keep reading our full and comprehensive Snake River Farms Review to find out!
Snake River Farms is an American company that produces only the highest quality beef (they literally created their own breed of cattle for this purpose) – and their steaks are no exception.
The best steaks… ever?
What makes Snake River Farms Worth it?
They – literally – created a new breed of cattle
Amazing taste
Incredibly high-quality product
Available to ship right to your door
Reasonable prices, for what you get (this isn't your local grocery store meats!)
Looking for the best steak in the world? Meet American Wagyu Beef
Snake River Farms is an American company that produces only the highest quality beef cattle.
They literally created a new breed of cattle to get to this amazing level of quality (but more on that in just a second!).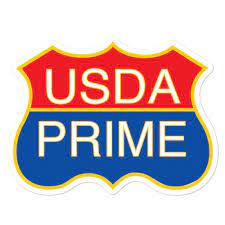 How high quality are these steaks? You always hear about USDA PRIME, right? Well, their steaks area a grade ABOVE USDA Prime. Yes, you read that correctly. And not only do they have 1 grade over USDA Prime Beef, but they have 2!
Yes, that's correct. 2 Grades better than USDA PRIME.
Wait a second…. how is that possible?
You may have heard of Kobe beef, or wagyu beef, right? But have you heard of American wagyu beef?
That's exactly what Snake River Farms is.
What is American Wagyu Beef?
What is it? What makes the Snake River Farms Wagyu so different? We thought you'd never ask…
American Wagyu beef is the ideal combination of the exceptional intramuscular marbling of purebred Japanese Wagyu and the intense meaty flavor of traditional American cattle. Snake River Farms is the pioneer of American/Wagyu beef with a complete line of roasts, briskets, and steaks.
It's the reason they decided to breed Japanese Wagyu Cattle with American Cattle to get the best of both worlds.
Snake River really studies their cows and makes sure to breed only the best cows with the best marbling with the best taste.
How impressive is it? If the cow they originally brought from Japan, one of the top-rated cows ever (at the time) – was graded against the herd they have today, that same cow would be ranked 845th in their herd today. That's how much they are improving the genetics of their herd.
Long story: short: they are obsessed with the genetics of their cattle.
The more meaty flavor from American Cattle + Marbling of Japanese Wagyu Cattle = delicious.
It shows in the quality
All Snake River Farms American AND Wagyu beef grades above USDA Prime. Special breeds of cattle like Japanese Wagyu are capable of producing marbling beyond their American counterparts. To grade this high level of marbling, Snake River Farms adopted the Japanese Beef Marbling Score (BMS).
Using BMS, beef marbling is measured on a scale from 1 to 12, with 1 being Select beef and 12 being the highest level of marbling possible.
I have to tell you, I was incredibly impressed.
If you want the best steak in the world, you might want to check out Snake River Farms.
Snake River Review: What we tried
What did we try for this Snake River Farms review? We tried the filet mignon, top sirloin, and new york strip end for the first round of our review.
I know it's hard to believe, but we can only eat so much meat!
We'll be updating this review with the other products that we got: Waygu Ground Beef, Steakhouse Petit Tenders, and Tenderloin Pieces.
Seriously, I'm getting hungry just thinking about it.
Snake River Farms Beef: How they are shipped
To maintain the highest quality, all Snake River Farms high-quality meat products are individually sealed in air-tight packaging and flash frozen prior to shipment.
To help ensure each order arrives in excellent condition they use a reusable thermal bag that is shipped using recyclable boxes lined with biodegradable insulating foam for safe delivery!
Be careful with dry ice
The package comes with dry ice – be careful, as the dry ice is dangerous if mishandled – that's because it's seriously cold!
Our box of SRF Meats was delivered on a cold Colorado day and all the meats were completely frozen upon arrival. They arrived on a Thursday and we promptly put them in the freezer.
I used to have a problem with frozen meat.
However, their best selling steaks totally changed my thought on frozen meats and steaks, as you'll keep reading in our review.
Thawing Snake River Farms Meat
We cooked our three cuts of steak on Sunday.
On Saturday morning, I took them out of the freezer, put them on a curved plate to catch any drippings, and put the steaks in the fridge. By about 4 pm on Sunday, they were fully thawed.
Snake River recommends letting the steaks become room temperature before cooking, so we took them out of the refrigerator about 1 hour before cooking.
How we prepared Snake River Farms Steaks
After letting the steaks sit and reach a little bit above room temperature, we put some light vegetable oil, salt, pepper, and some Kinder's Organic Buttery Steakhouse Rub on each steak. We seasoned both sides.
Other SRF Recommendations
SRF recommends that you salt the steak for 30 minutes before cooking, but we ran out of time to do that in our test.
How we cooked Snake River Farms: In A Pizza Oven!
Now, we'll follow a more conventional method of cooking a steak when we try the other cuts of meat from Snake River.
But we, randomly, tried cooking steaks in our Ooni Pizza Oven (read our full Ooni Pizza Oven Review) a couple of weeks ago and it was awesome. Like some of the best-cooked steak that we've had.
So, we tried to press our luck and cook these fine cuts of meat in the Ooni Pizza Oven. We were not disappointed.
How to cook steak in a Pizza Oven
After you've prepped your steaks as we outlined above, then it's time for the fun part.
Ooni Pizza Oven Instructions
Here's what you need to do:
Fire up your Ooni pizza oven. Aim for 932°F (500°C) on the stone baking board inside. You can check the temperature of your oven quickly and easily using the Ooni Infrared Thermometer.
Place your seasoned cast iron pan in the oven to preheat for 10 minutes.
Use tongs to put in the steak on the cast iron pan.
For a 20mm/.75 inch cut steak, cook for around 90 seconds on each side.
Flip and rotate the steak to ensure an even heat distribution in the hotter zones of the oven.
Let the steaks rest for about 10 mins
Is it that easy?
It's that easy! 90 seconds on each side and the hardest part is letting them rest.
Check the temperature of your steak using a meat thermometer. Aim for 125°F (52°C) for rare, 135°F (57°C) for medium-rare.
For each additional level of doneness, use increments of 10 degrees Fahrenheit. We cooked our steaks about medium-rare to medium.
Snake River Meats Review: The Cuts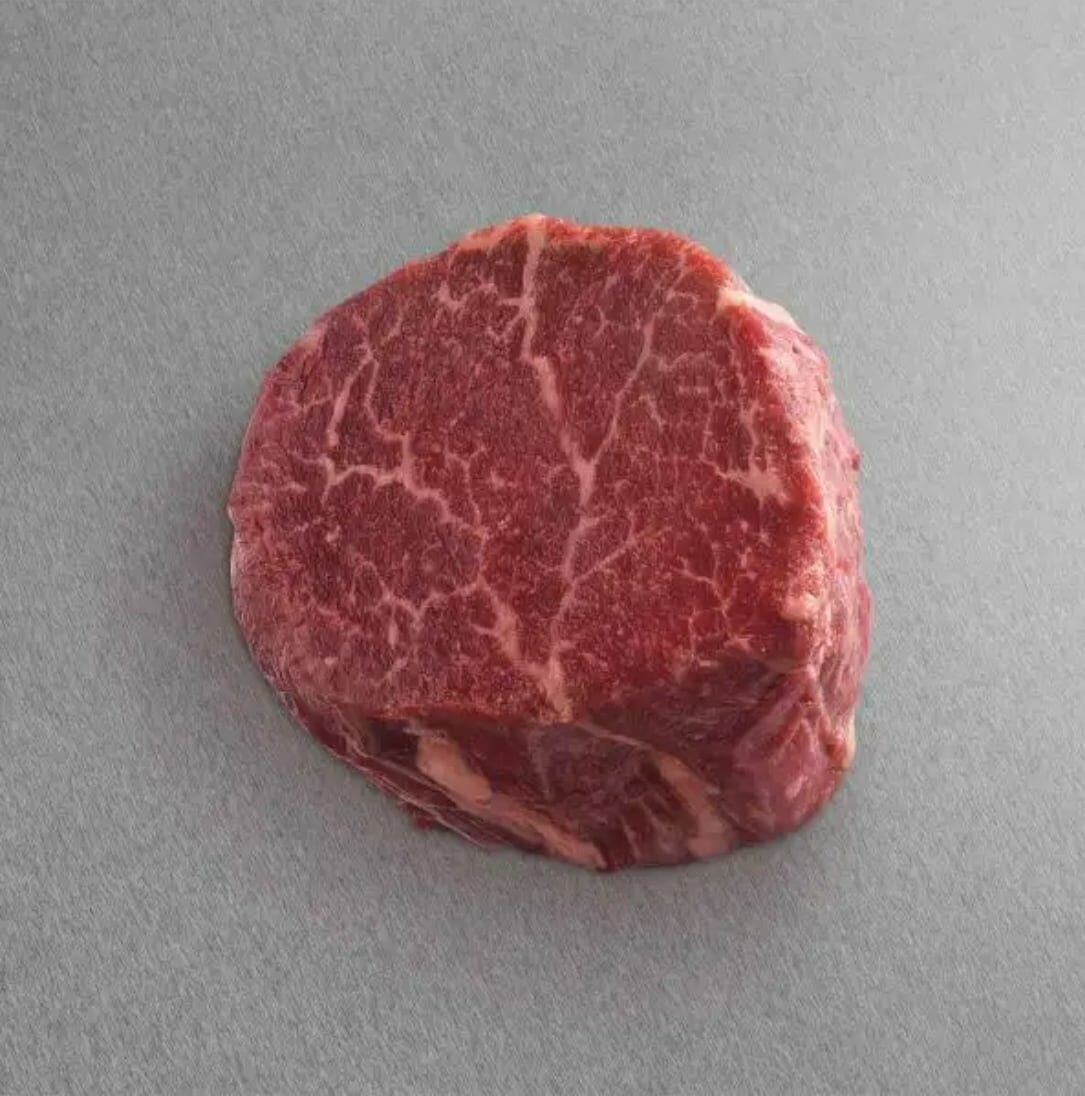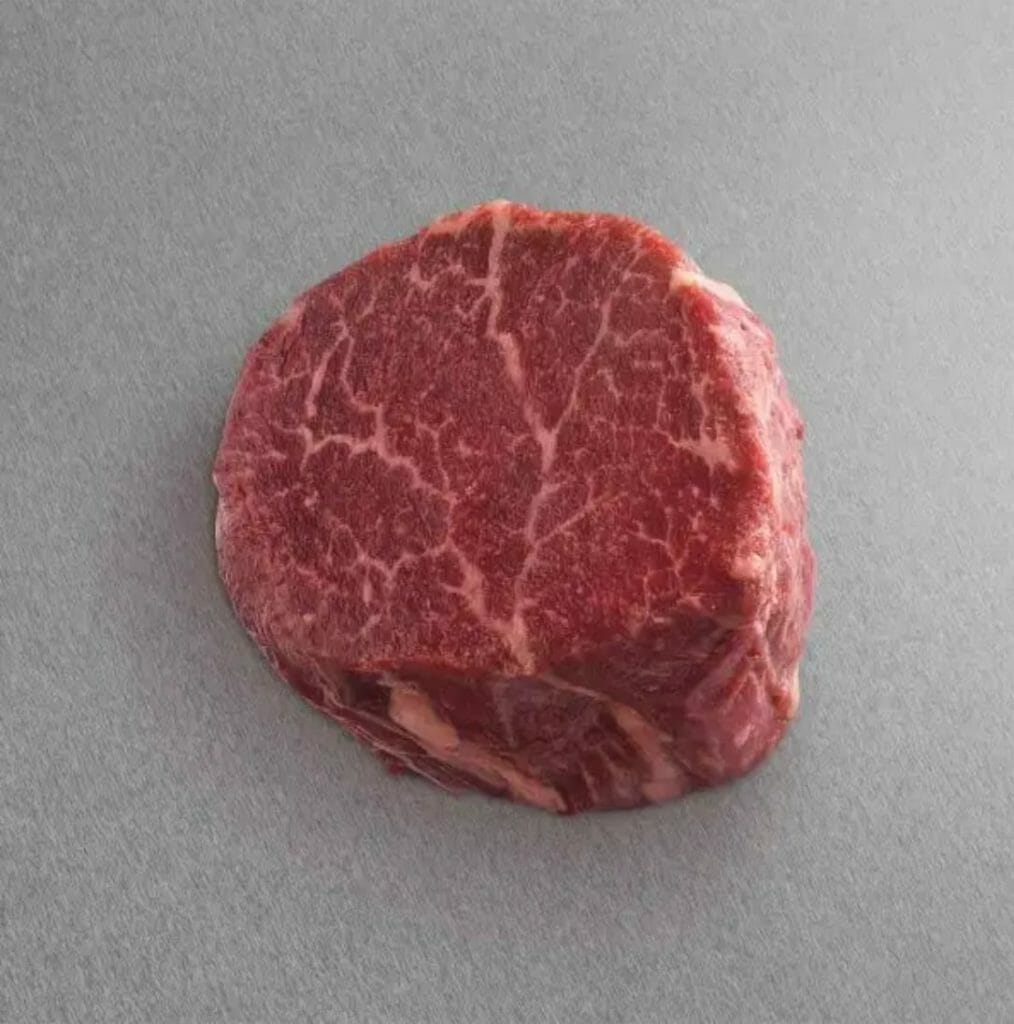 As we mentioned, for this review, we tried the filet mignon, the top sirloin and New York Strip, technically, the New York Strip End Cut.
The Filet Mignon
The filet mignon is a tender cut of beef from the loin primal located under the ribs and next to the spine. The flavor that comes with it cannot be matched, as this dish has been known to melt in your mouth!
This delectable steak will make any birthday or anniversary celebration complete.
These delicious American Wagyu Steaks can literally be cut with a fork. The Filet Mignon is perfect seasoned with fresh cracked pepper and finishing salt… or go crazy and pair it perfectly with something like a bearnaise sauce.
I had no idea that Waygu beef was so incredibly different, but this American Waygu beef was amazing.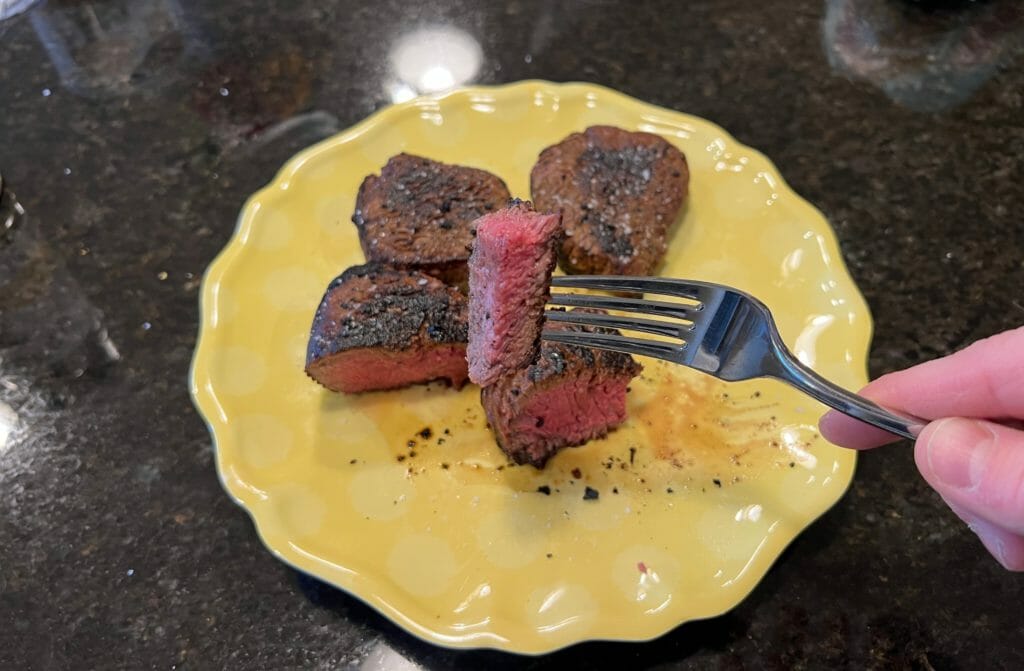 This was the softest, most buttery steak I've ever made for myself. Seriously. 10/10
Top Sirloin

I actually test the Top Sirloin first. If I didn't have the amazing Filet Mignon to test it next to, I wouldn't have thought there could be anything better than this Top Sirloin.
Slightly thicker and slightly chewier, this Sirloin had a great overall flavor.
This American Waygu Sirloin has more marbling than traditional sirloin, which gives it a unique flavor that you don't find in other USDA Prime Sirloin.
Once again, if I didn't have the Filet Mignon to compare it to, this would have been the best steak that I've cooked myself. If the Filet Mignon from Snake River is a 10/10, the Top Sirloin is a 9.5 out of 10.
It's also a lot cheaper.
New York Strip End Cut
Honestly, we screwed up cooking this one. The thicker cut, combined with the strip of fat on this steak made us char this steak a little too much.
We made the mistake of adding some oil to the cast iron pan we were cooking this in. That, combined with the fat, made this go up in flames.
Don't get me wrong, it was still delicious, but we didn't do justice to this poor New York Strip End Cut.
Friends don't let friends A1 Sauce Their Steaks
Let's have a moment of silence for our fallen brother. And pour out some A1 for it. Seriously, poor out your A1 for it, these steaks are simply too good for A1.
What else does Snake River offer? Pork Chops and More!
Snake River Farms Wagyu isn't just about filets and sirloin. They also offer amazing hot dogs (yes, you read that correctly, American wagyu hot dogs), gourmet pork and even ground beef to use in hamburgers.
Kurobuta pork is also available from Snake River Farms.
What is the definition of kurobuta?
It's a breed of pig that has a long history as a delicacy in Japan! Berkshire pigs farmed on small family farms without any added hormones or artificial flavors.
SRF offers Kurobuta pork ribs, ham, pork chops, bacon and much more!
Snake River Farms Meats Review: The Final Verdict
It's not hyperbole that this is the best steak that I've ever cooked myself. Sure, I've had a steak that was about on par with this at a high-end restaurant – but nothing like this in my own home.
I had no idea what American Wagyu beef even was before checking out Snake River Farms. Their steaks were simply amazing. I also had no clue there were steaks that are higher grade than USDA Prime – and SRF has not 1, but 2, grades above Prime.
If you want to go top of the line – check out their Filet Mignon. It was perfect. It was almost like meat-flavored butter.
If I didn't have the Filet Mignon to compare it to, I would have told you the Top Sirloin was the best steak I've ever made myself. So, if you want to save a bit of dough, check out the Top Sirloin.
Overall, I give the Snake River Farms Meat Review a perfect 10/10.
The best steaks… ever.
What makes Snake River Farms Worth it
They – literally – created a new breed of cattle
Amazing taste
Incredibly high-quality product
Available to ship right to your door
Reasonable prices, for what you get (this isn't your local grocery store meats!)
If you want to save even more on Snake River Farms, use our exclusive promo code.