Want to upgrade your home office? What amazing work from home upgrades are you missing? We've got the ultimate home office upgrades for you!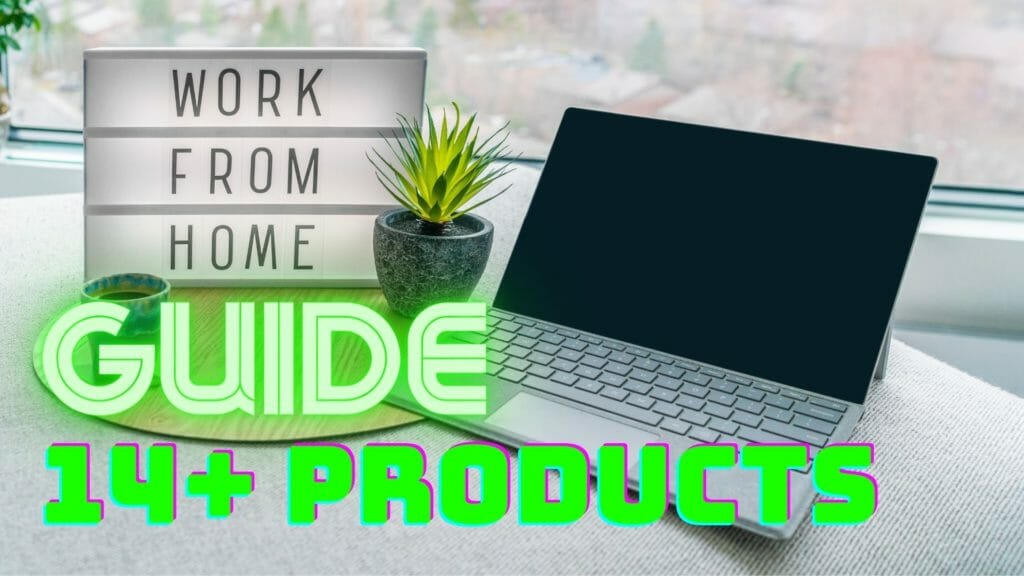 Why should you trust our work from home upgrades?
Well, for starters, Mr. We Tried It has been working from home (or on the road) for the past 5+ years. So, we know or thing or two about the best work from home products you are missing.
We've personally tried every single product you see below and recommend them – because we personally use them almost every single day! You might notice some similarities to the Best Gifts for the 30-something that has everything gift guide, but that's because these are some of our all-time-favorite products we use every single day. Also, don't miss the gift guide for the 30-something woman that has everything, too!
#1 Home office upgrade: Mini-Fridge For the Home Office
A mini-fridge is a great for anyone that has a home office – it saves precious space in the main fridge and gives you a luxury – cold beverages in your home office! It is my #1 home office upgrade.
We got this particular refrigerator on Amazon Prime Day last year. As of the time of publishing this Work From Home Guide, the NewAir refrigerator is $259. We recommend this fridge for a couple of reasons:
It holds up to 126 cans (if they are all smaller) – not some small fridge that needs to be restocked every day.
The shelves are adjustable, so you can make them fit taller cans (think Red Bull calls or Hard Seltzer cans).
It keeps the drinks SUPER cold – so cold that at the coldest setting, I've had cans freeze!
Here's where we've found the best price of the Newair Beverage Refrigerator.
Dyson Air Purifier (Hot + Cold)
You can spend a lot of money on the Dyson Air Purifier, but here's an little-known secret: Dyson sells a ton of refurbished products in their Dyson outlet.
This particular air purifier is awesome because it is SUPER quiet and there isn't a fan. It does "suck" air through the holes at the bottom, but it doesn't have a fan at the top. That makes this unit very quiet.
I got the Hot + Cold Version because it seems silly to heat or cool the house just to get my office the right temperature. This probably has saved a lot!
Handheld Dustbuster
This may seem like an odd choice, but it's, honesty, something I use every single day in my office. If I eat and get crumbs everywhere, I just grab the trusty dustbuster and do a quick clean up.
I really like this dustbuster because it includes a little brush attachment that is perfect for cleaning keyboard and electronics. The battery also lasts a REALLY long time.
Monitor Arm
It doesn't matter if you have a standing desk or a sitting desk, it always seems that you can't get your monitor in exactly the right spot. A little handy monitor arm can make all the difference.
I use a standing desk, with a chair I occasionally use. This helps me get the monitor at exactly the right height. These are a lot less expensive than I thought. This particular model is about $30.
Pro tip: you might need a little adapter (like this one) for your monitor, depending upon the model.
Mizzen + Main Shirts
Let's face it, you still have the wear a button-up shirt every so often. Just don't tell anyone you are wearing shorts on your Zoom call (even though everyone knows this!) On top of that, the last thing on your list is going to the dry cleaner. Plus, wouldn't it be great to just put on a dress shirt without having to iron it?
Well, look no further than Mizzen + Main. Their dress shirts are simply incredible. They feel like Under Armour on you, but they look like an expensive dress shirt. You simply can't have too many of these dress shirts. Read our full Mizzen + Main Review, they are also part of our 11 Best Gifts for the 30-something guy that has everything
Tips: Trim is VERY trim and Mizzen + Main runs a bit small. I'm typically a size medium in almost every clothing brand. I wear Small Standard or Medium Trim in Mizzen + Main Shirts.
Hue Go Smart Light
I get all sort of compliments with my home office set up on Zoom. Part of the reason is good lighting! This is an awesome upgrade for anyone that has a home office. It's rechargeable (doesn't have to be plugged in all the time) and this version of the light works with Bluetooth, meaning you don't need the Hue Home Bridge.
Pura Smart Diffuser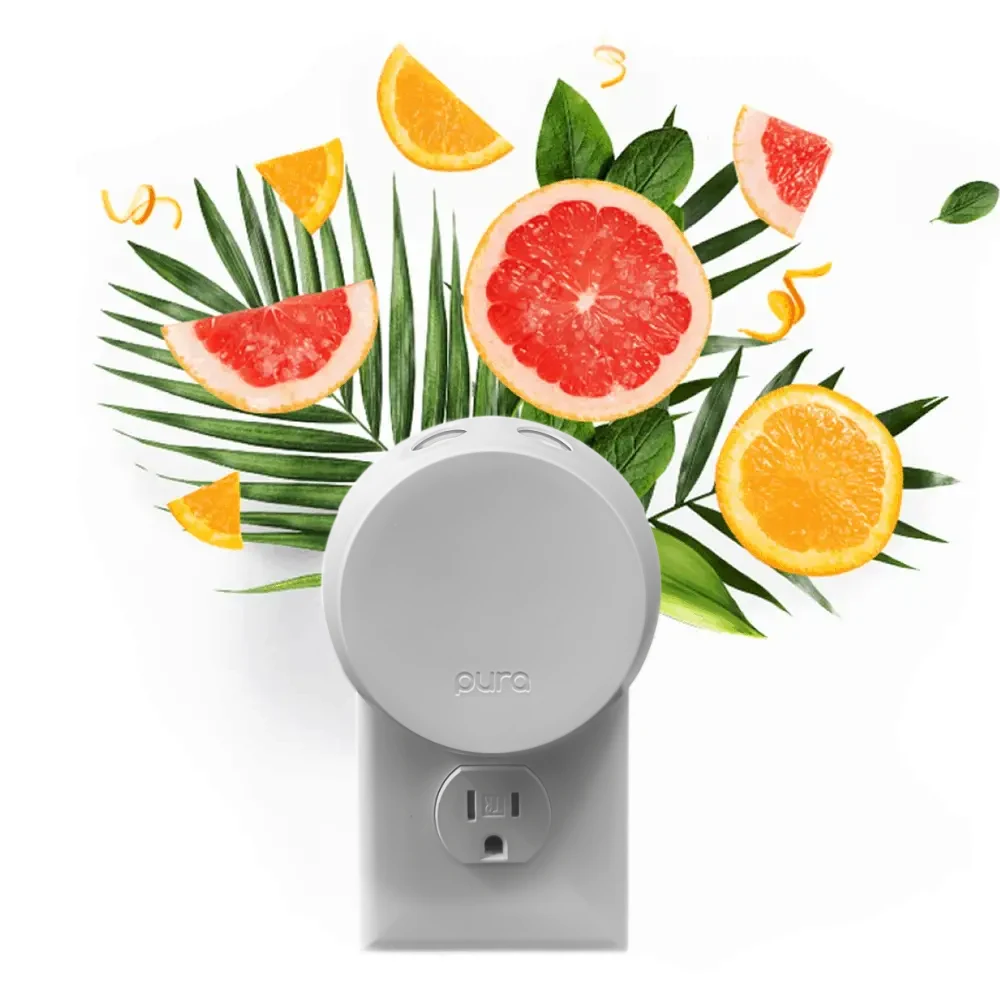 Who doesn't like their office to smell good? Try out Pura – the smart diffuser that allows you to have scents you've heard of (like Capri Blue Volcano!) switch between two available slots. There are even fun seasonal scents, too. It's a great deal at only $44 and you can use promo code WETRIEDIT to save an additional 15% with this link. Check our all things Pura promo code.
This Smart Diffuser is the perfect size for an office, too. Read our Pura Review, too.
Tips: You must get the Capri Blue Volcano Scent. We also like the Capri Blue Havana Vanilla scent. Mixing up a sweet scent and citrus scent allows you to smell it better.
Also, check out the Aera Mini Diffuser and our Aera Diffuser Review for another option.
USB Lighter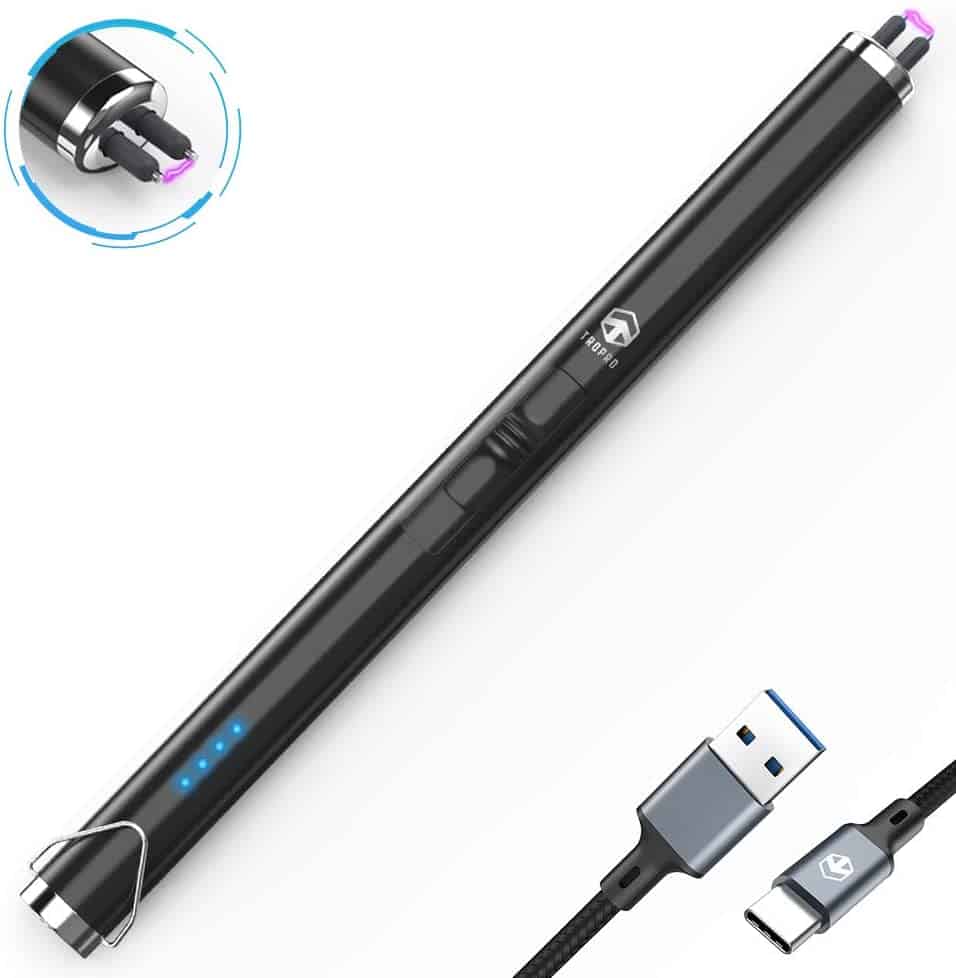 If you are still a little old school and use candles, that's OK, too. Sometimes we do, too, just to mix it up. We use this fun little USB lighter so we don't have to buy actual lighters. For about $15, this USB Lighter is a great alternative to propane lighters – and you never have to worry about running out of fuel. Just recharge and you are good to light more candles!
Dohm Sound Machine
If you're working from home, this white noise machine is a must! Once you get one, you won't know how you lived without one!
We've got 4 in our home – one in the office and 1 in each bedroom. The Dohm Sound Machine is a winner because it is a manual sound machine – no digitally recorded sounds. As someone who has NO PROBLEM with digital everything, digital sound machines always sound like a loop. The Dohm Sound Machine doesn't at all, because it's completely mechanical.
Tip: once you get one, you'll never go back and probably need to buy several more!
LOOK Optic Blue Light Glasses
Another must-have item for someone working from home: blue light blocking glasses. These make it easier on your eyes when staring at a screen for a long time. We've tried Blue Light Blockers from Target and Zenni Optical, but we love the Blue Light Blockers from LOOK Optic the most.
Tip: Don't buy a cheaper version of blue-light blocking glasses. Sure, you can get them for about $10, but that's what we tried first. They distorted our vision and we never wore them. Get Look Optic.
Logitech Brio Webcam
One of the best webcams out there. The Logitech Brio 4K Webcam is seriously amazing. It produces great quality in a wide variety of light and is designed for Zoom calls. If you can find it in stock, this is a great home office upgrade!
A great pair of noise-canceling headphones
Mr. We Tried It personally uses the Apple AirPods Pro or the Bose 700 series. How to pick? Well, if I'm on Zoom calls (which who isn't these days), I use one of my Apple AirPods Pro.
If I need to do some deep sound/video editing, I use the Bose 700. The only reason is that I like to naturally hear my voice. I can with only one of the AirPods Pro in, I can't with the Bose 700 (since it covers both ears).
So many people have the classic Apple AirPods, but not many have the AirPods Pro. These are a HUGE step up from the classic AirPods in both sound quality AND noise cancellation. You can read about how good the AirPods Pro are at noise cancellation.
USB Speakerphone
Another great tool for the person always on Zoom calls: a USB speakerphone. This Jabra Speakerphone provides a much higher quality than laptop speakers. Plus, it has a dedicated mute button – much easier to find than the mute button on your software.
Ember Smart Mug
This may sound a bit crazy, but are you really particular about your coffee or tea temperature? I am! I like my tea at certain temperature – not super hot, just warm. This is the perfect home office upgrade if you know someone like that in your life. The Ember Smart Cup keeps your favorite warm beverage at the perfect temperature.
Tip: This mug doesn't keep things scolding hot (I'm assuming for liability reasons). If you have that loved one (that microwaves their coffee after being brewed) , then the Ember Smart mug probably isn't for them.
Also, check out our Nespresso Review.
Bonus Home Office Upgrade: Ergofoam Footrest
I had no idea I needed or wanted a footrest UNTIL I got the ergofoam footrest. It's a simple memory-foam footrest perfect for anyone at a desk. I use a standing desk and it's perfect for when I sit on my stool – I can prop my feet up! Check out the Ergofoam Footrest on Amazon.
Want another bonus for the home office bathroom? Check out the Aera Mini.
Another great work-from-home find? The ErgoImpact LeanRite Standing Desk Chair Review should be a good place for you to start.
---
Have anything else you'd recommend in our Work From Home Upgrade Guide? Also, check out our gift guide for the 30-something that already has everything.
Did you find it helpful? Let us know in the comments below!