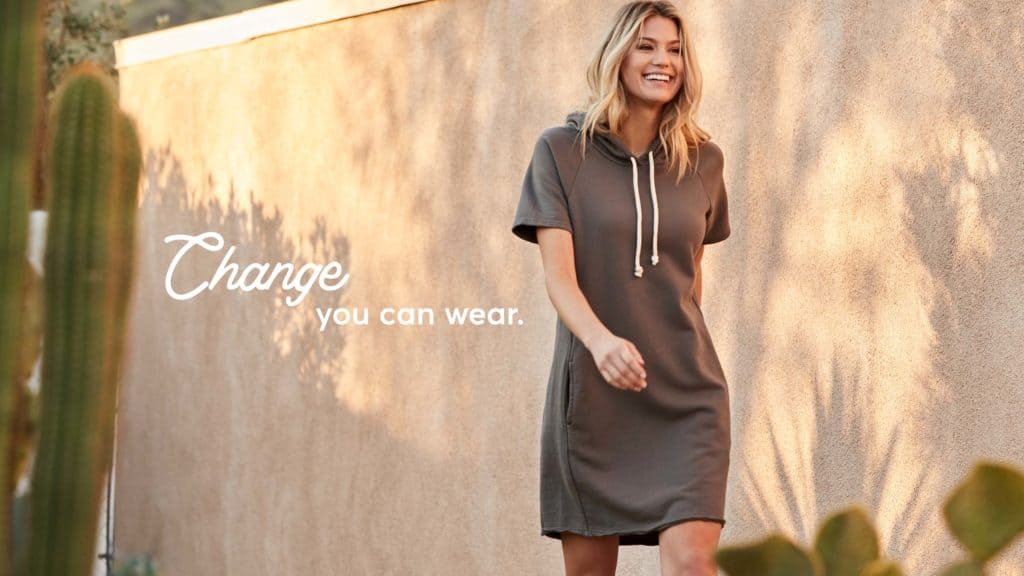 Pact Clothing Review: We've had our eyes on Pact Clothes for some time now. We've finally had the chance to try many Pact Men's and Pact Kids styles. We'll be sure to update our Pact Review as we try more of their amazing clothes!
Want the ;TLDR (too long, didn't read of our Pact Review?) Pact is a great company with super comfortable clothes made from organic cotton. They are slightly more expensive than other brands but the quality and sustainability makes Pact worth it!
What is pact?
Pact is a relatively new clothing coming based in Boulder, Colorado – just down the road from us. Here's what makes Pact different than your average clothing brand.
Certified Organic Cotton: No "technical" fabric here. Just good, ole-fashioned cotton. Well, not actually old fashioned – it's certified organic cotton…more on than in a second.
Super Soft: Since everything is cotton, their clothes are super, duper soft. Think about your favorite soft t-shirt. That's what you'll be working with all of the Pact clothes.
Promise "To Not Be Gross": Pact promises not to use toxic dyes and clean materials – that goes back to the organic cotton. As the Pact website says, "Certified Organic Cotton consumes very little water compared to conventional cotton. As we don't use harmful inorganic pesticides and fertilizers, there is little to no water pollution, so you conserve water every time you choose organic."
Simple Designs: One thing we love above Pact is the simple, classic designs. No crazy patterns or catching saying on the shirts, just simple design.
Pact Review: What we love
Here's what we love the most about Pact Clothes: They are dead simple. High quality, organic cotton in well-made garmets. We talk a lot on this blog about the highly technical fabrics in modern clothing (like Lululemon ABC Pants…or our review of the best jean alternatives). Pact features simple organic cotton that is just soft and comfortable.
We also love that the designs are very simple. There are no catchy sayings like, "Pretty Fly on the Fourth of July" (yes, that's a real t-shirt on Carter's right now). We hate some of the cheesy sayings and graphics on some of the kid's clothes these days. Some of their products have some patterns (see below), but overall, the designs are dead simple.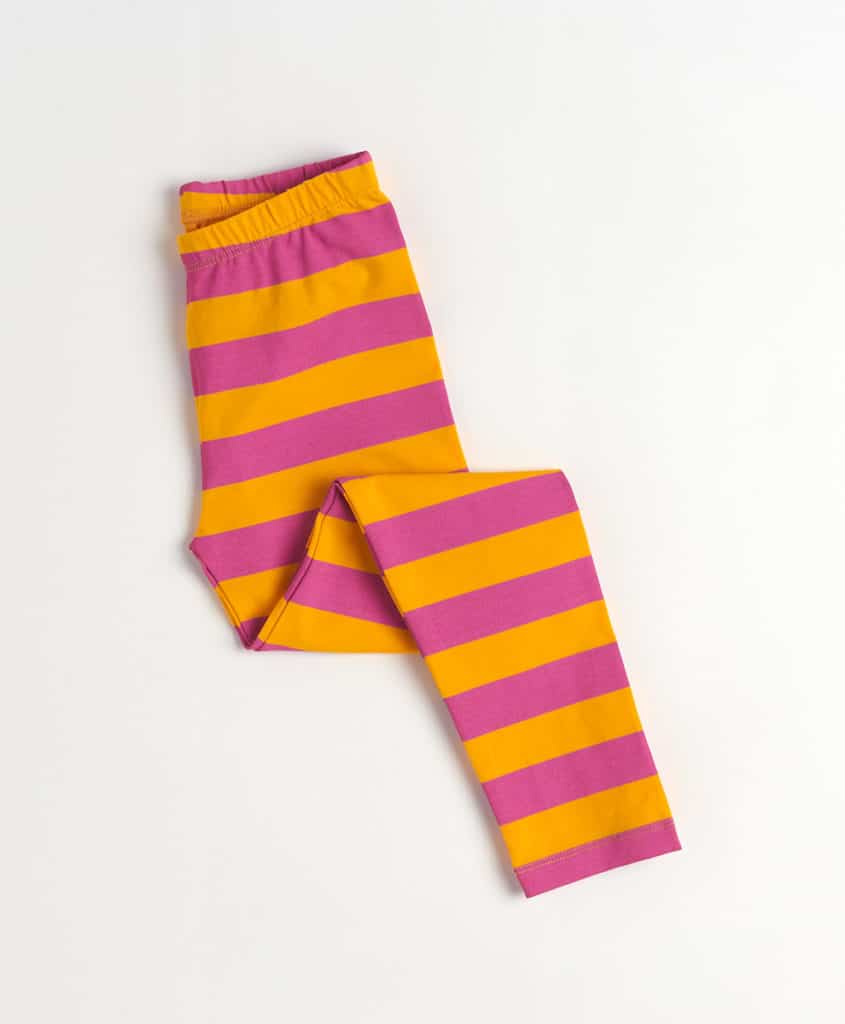 We just tested out the children's clothes the first time around – but we've finally gotten around to trying out the Men's clothing, too!
Pact Slim Polo- $35
This great polo from Pact can be yours for only $35. Some other companies charge much, much more for something very similar!
Pact Leggings – $25
These great leggings are one of Pact's best sellers on their website. For $25, you can't beat 'em. Bonus tip: Get more than 1 pair and get a discount.
Pact Review: What we don't love
We really like Pact Clothes. There's not much to NOT love. But here are a couple things:
Sizing: This isn't just a problem with Pact, this is a growing problem, especially in kid's clothes. Our almost 3-year-old is too big for most 2T Shirts. Pact Shirts are in the 2T/3T Size and fit him great! Children's sizing is just a little bit off sometimes. Some of the men's sizes are a little off, too. Any new clothing brand has some inconsistencies
Price: You won't find the cheapest clothes in the universe on Pact, but that's not what Pact is going for! They are are looking to create a reasonably priced product that is an incredible value. It's tough to pay $15 for a pair of shorts when you can get a pair of shorts much less at Carter's or Old Navy.
As we said, you will never get the quality of Pact (and the high-quality, fair-trade cotton) for the price of Old Navy or Carter's. You just have to be OK with paying a bit more for a high-quality product.
The bonus is that Pact's customer service is 💯. Seriously, they are awesome. I had something show up on the page as on sale (just a couple bucks, not that big of a deal), but when I checked out it wasn't on sale. I just shot them a quick note and they got right on it. Awesome!
Pact Clothing: We test the claims
"So soft you'll (almost) cry"
👍🏻Well, we've never cried over something because it was soft, but their cotton is very soft!
"We promise to not be gross."
👍🏻Simple clothes without crazy colors or dyes. Check!
Our "Fit Happens" Guarantee
👍🏻Pact has great customer service. We've reached out a couple of times and get a quick, friendly response.
Pact Review: The Verdict
⭐️⭐️⭐️⭐️
Pact simply makes great clothes that are high quality. They are a great value – not the cheapest, but one of the best bangs for your buck and we can find in today's clothing world.
Use our special Pact Promo Code to save money on your next Pact purchase.