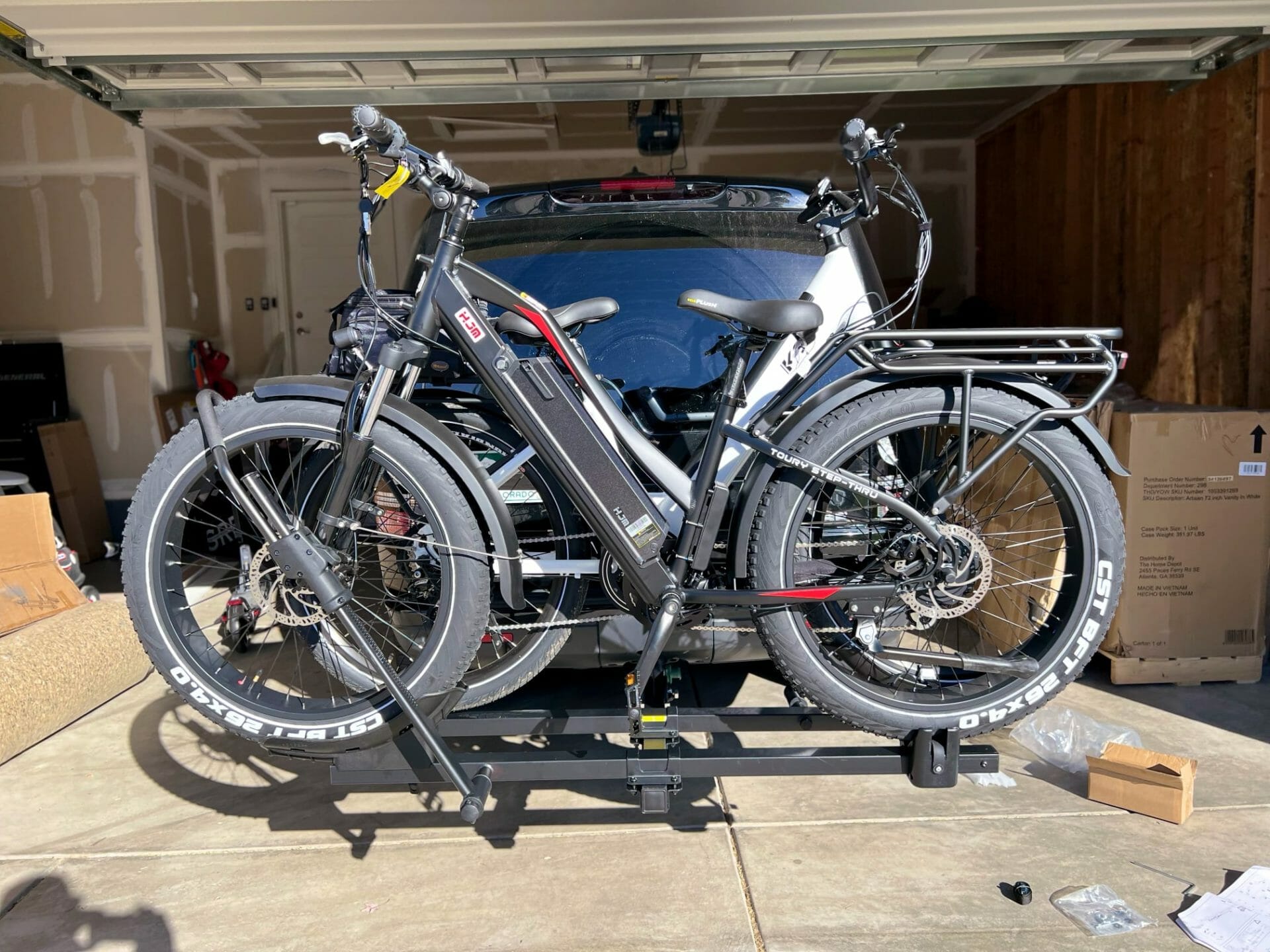 Congrats! You've got an electric bike. Now, how do you transport your eBike on a bike hitch rack? Have no fear – we've found the best bike rack for electric bikes that not only works with fat tire ebikes, but can haul two eBikes at once!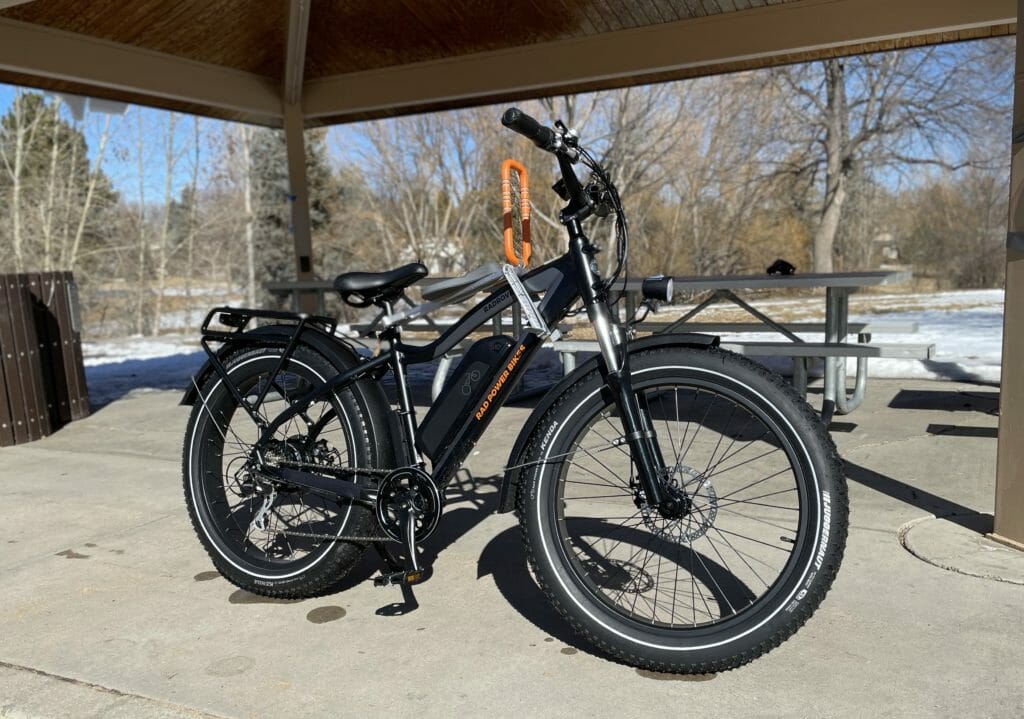 Our Picks: Best hitch bike rack for fat tire electric bikes
Best for Fat Tire eBikes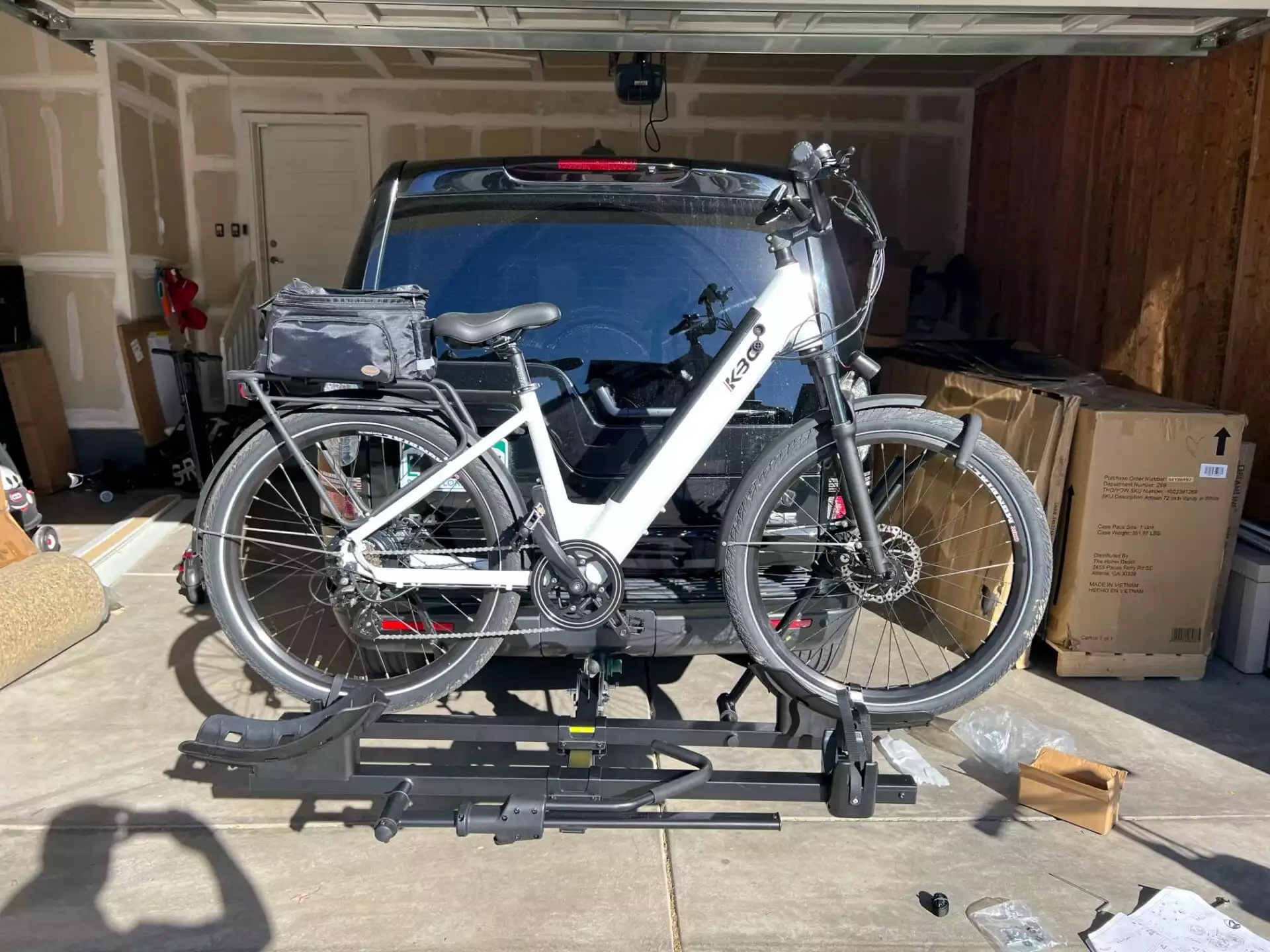 Another great option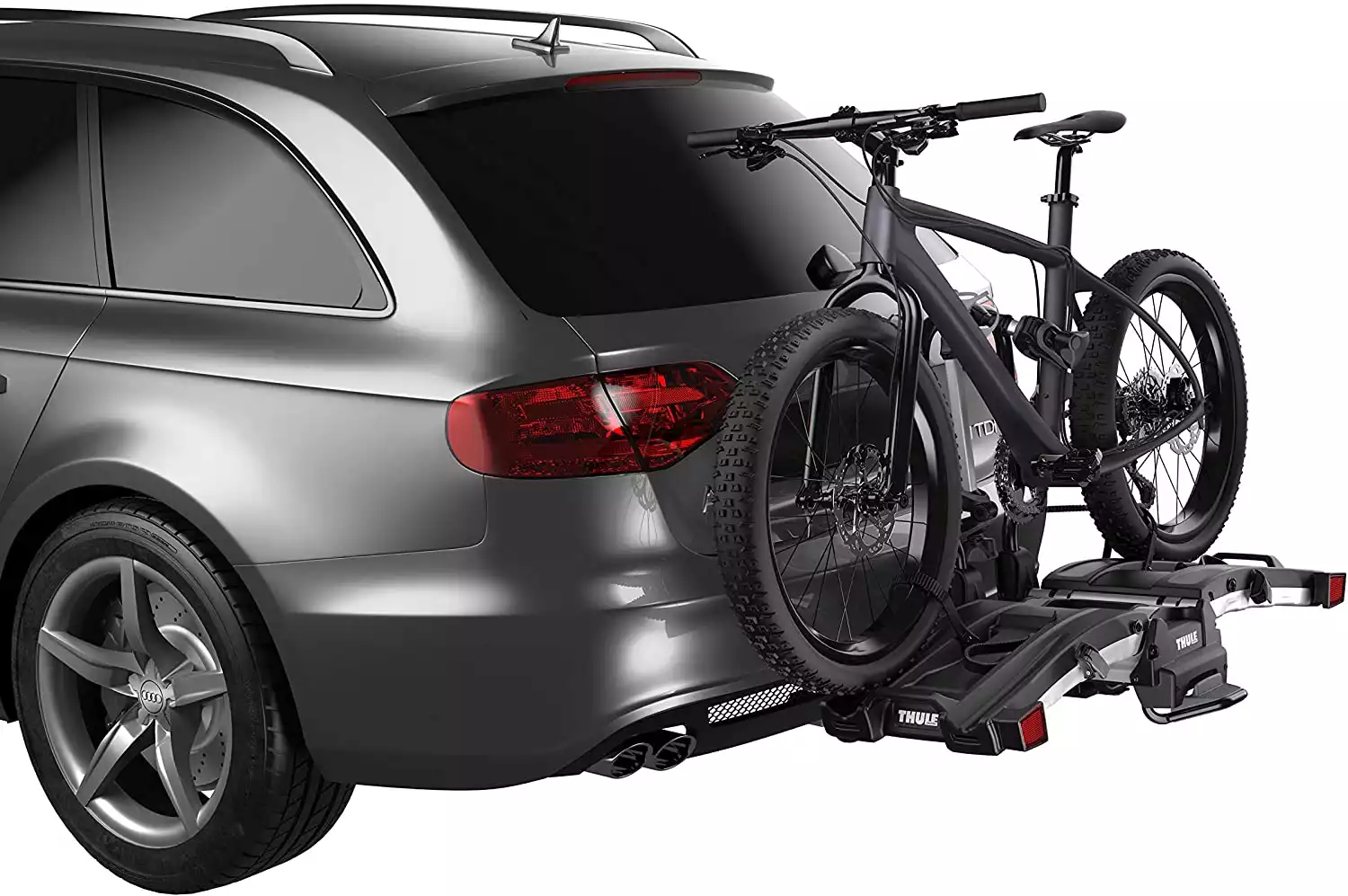 Thule Bike Rack
More expensive, but also foldable and available on
Amazon
.
Buy Now
We might earn a commission if you make a purchase, at no additional cost to you.
09/29/2022 08:46 pm GMT
Can you transport an electric bike on a bike rack?
The short answer is: yes. But it can NOT be a cheap one that sits on the back of your trunk, like this:
Most eBikes are heavy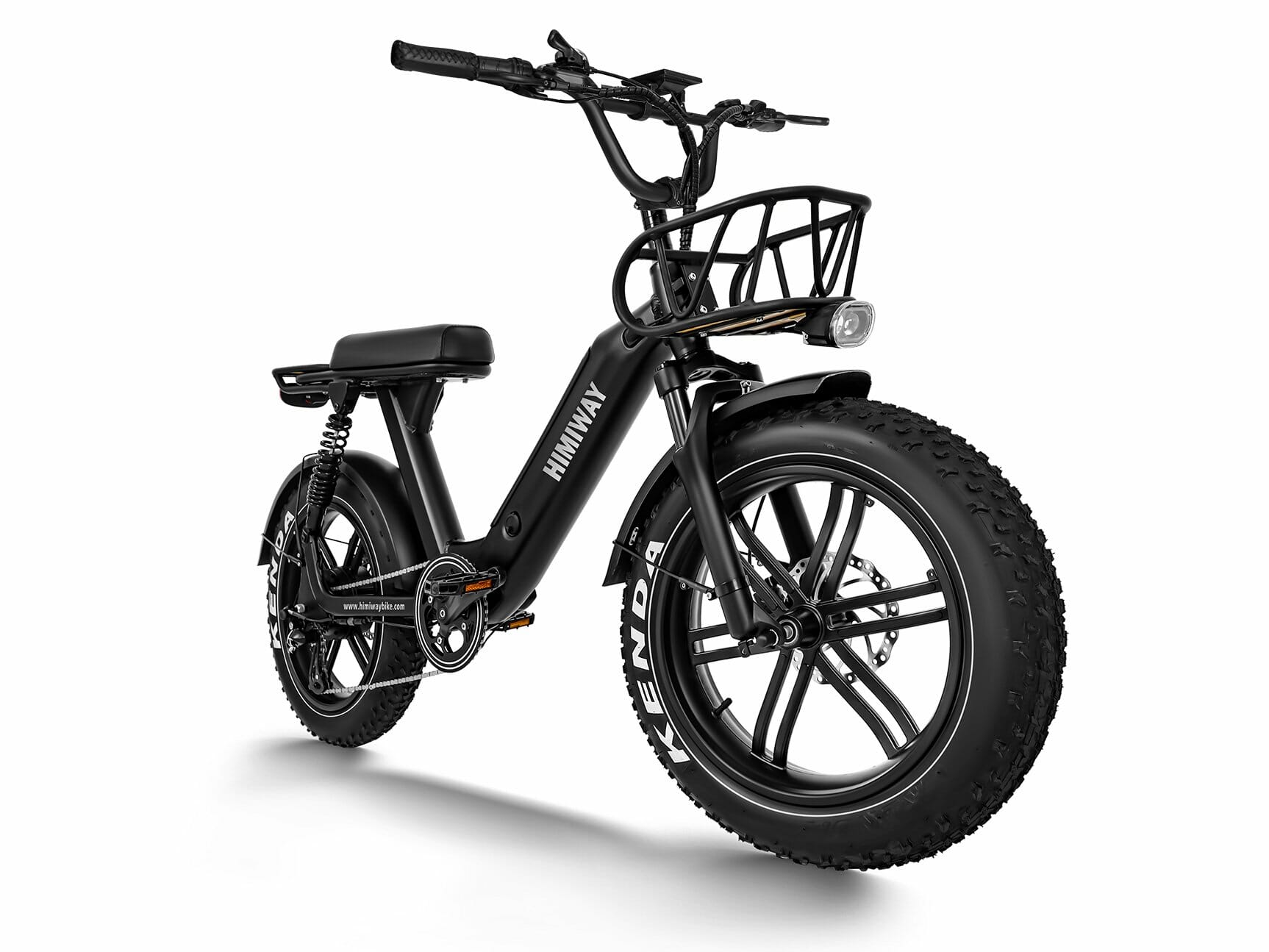 It's true. Most eBikes are incredibly heavy. Most of them range from about 40 – 90+ pounds. They can be way too heavy for most lighter-duty bike racks, especially ones that go on the trunk of a car.
Check out our best fat tire eBikes roundup and best ebike accessories.
eBikes are also shaped differently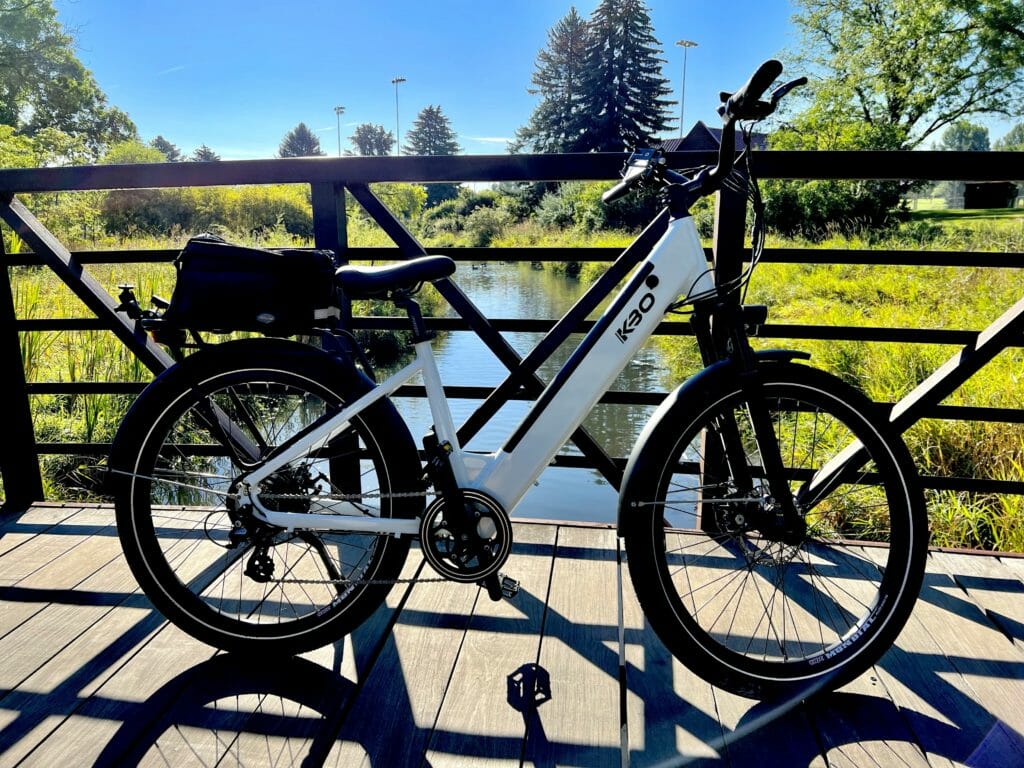 The bike rack above lists a maximum weight of about 70 pounds, which WOULD fit most eBikes. However, eBikes are a little bit different in shape. You'll need to make sure that you have a bike rack suited for the uniqueness of eBikes.
The problem we were trying to solve: how to transport fat tire eBikes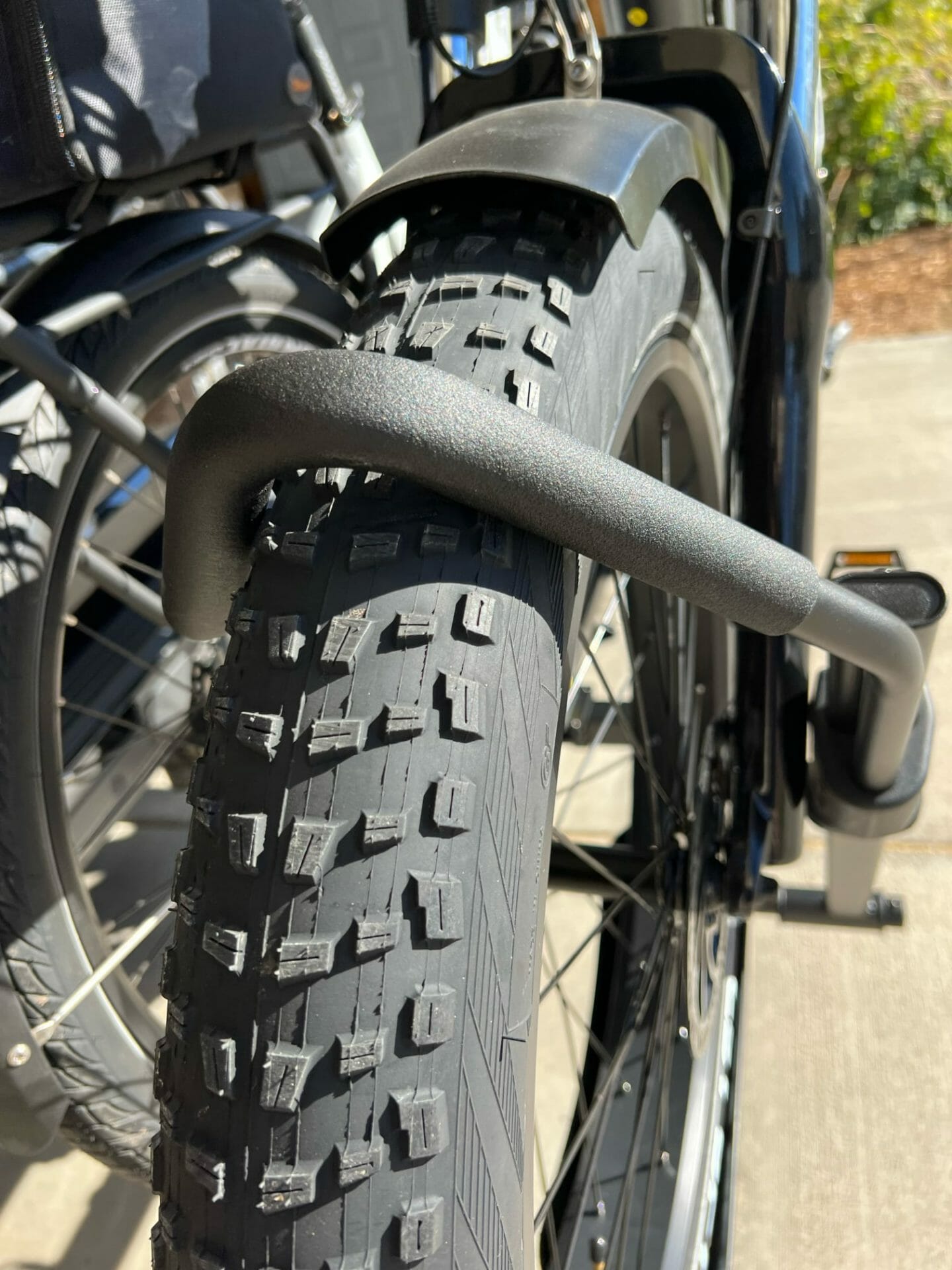 We've had a lot of questions about "what is the best way to transport your electric bike? If you've got an electric bike, like the KBO Breeze (read our KBO Breeze Review) or the RadRover 5 (read our RadRover Review and our RadRover 6 Review), they don't fit on most conventional bike rakes.
It doesn't fit inside the back of our Land Rover.
It doesn't fit in the back of a truck, even.
So, we got our hands on the KBO Bike Rack for Electric Bikes and put it together.
We've never put together Bike Racks before but were pleasantly surprised with this hitch mount bike rack.
KBO Bike Rack – for all electric bikes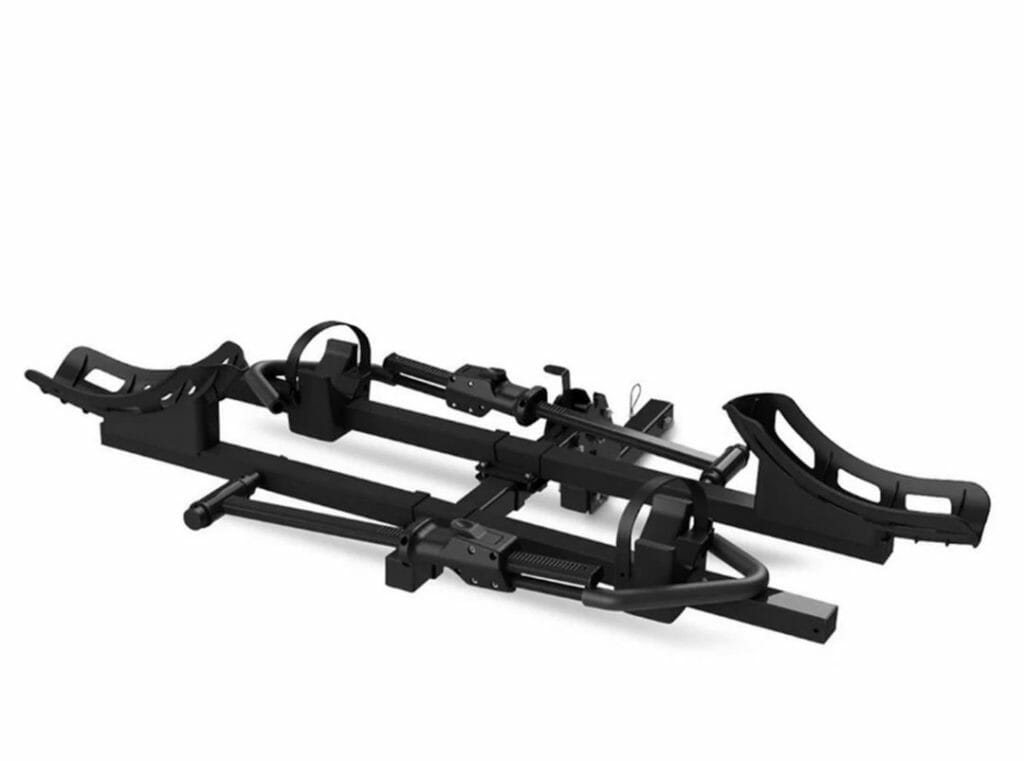 Now before I go any further, this electric bike hitch carrier works for any e-bike with tires up to 4.5 inches.
It's not just for KBO eBikes.
In fact, I tested this with another eBike that has 4-inch fat tires, just like the Rad Power Bikes RadRover 5 and RadRover 6. Those are both fat tire bikes.
Work with any frame type
Because this attaches to the hitch, it works on any bike, regardless of the frame type. It doesn't matter if it is one of the fat tire electric bikes, a step-thru style electric bike. This is one of the few Electric Bike Racks we've seen that works with a wide variety of tires, frames and sizes.
That's because this is focused on the wheels of the bike – not the frame. A Trunk mounted rack typically has to focus on the frame. Hitch mounted racks can be centered around the tires, which makes a big difference!
Assembly of this eBike Rack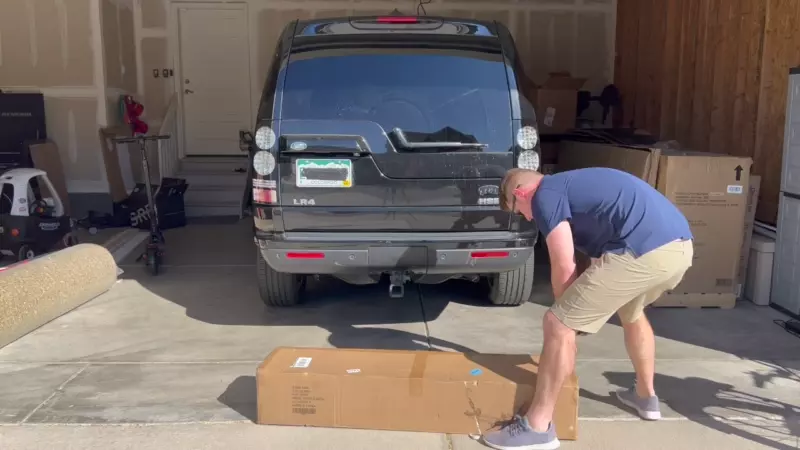 This eBike Rack was fairly easy to assemble and took about 30 minutes. The basic steps are pretty straightforward:
Remove everything from the box.
Attach the rear tire straps
Mount the front tire supports
Install the middle beam that attaches to the hitch
Attach it to the hitch
Make sure everything lines up and tighten.
Last, but not least, put the electric bike on the bike rack.
That's it!
This electric bike rack is very easy to install.
The electric bike slotted right in – it makes a perfect fit with the electric bikes that have fat tires. It didn't take much effort at all to put this electric bike rack together.
Tips and tricks for using hitch mounted bike racks
A couple of tips and tricks for using a bike hitch rack or electric bike hitch carrier.
Have a friend help you load and unload the bikes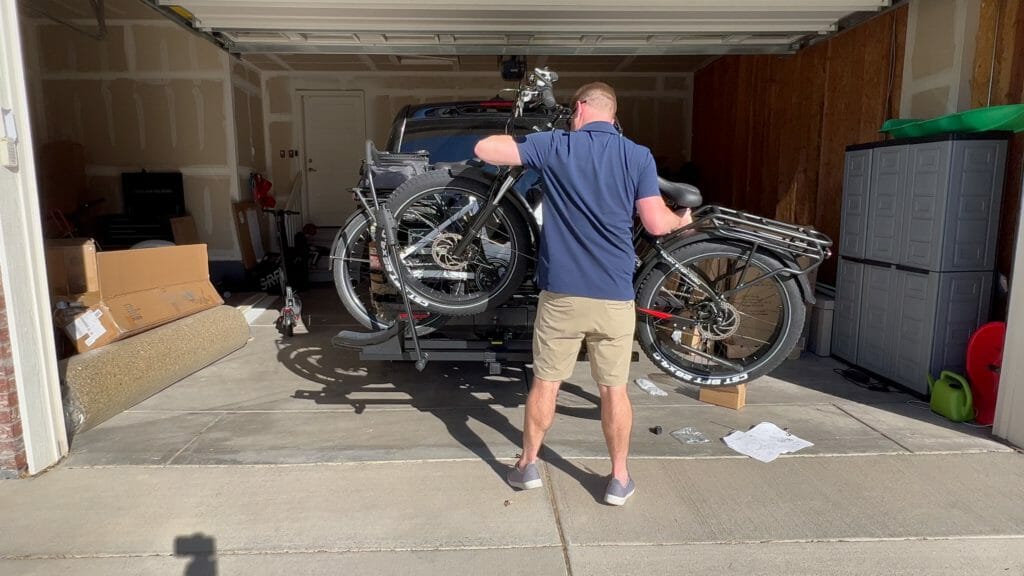 eBikes are heavy and fat tire eBikes tend to be even heavier. Get a friend to help you load and unload the bikes.
Loosely attach the hitch frame – then tigheten
The KBO Bike Hitch Rack has stickers on the support bars to help you align the frame in the center.
I put on the support bars THEN tightened once I got the carrier on the hitch.
Remove the Battery for transport
Remember: remove the batteries on the electric bikes BEFORE transport. This will make them lighter but it's also a safety hazard and not great for the life of the battery.
Lock your eBikes on the hitch
Make sure to lock your eBikes on the bike hitch carrier. Just because they are on the carrier doesn't mean that they are safe. It would still be fairly easy to steal on the bike rack (because it is pretty quick to load and unload). Check out our best eBike Accessories for more on the best locks to use with Ebikes.
Best Fat Tire Bike Hitch Rack: Final Thoughts
Best for Fat Tire eBikes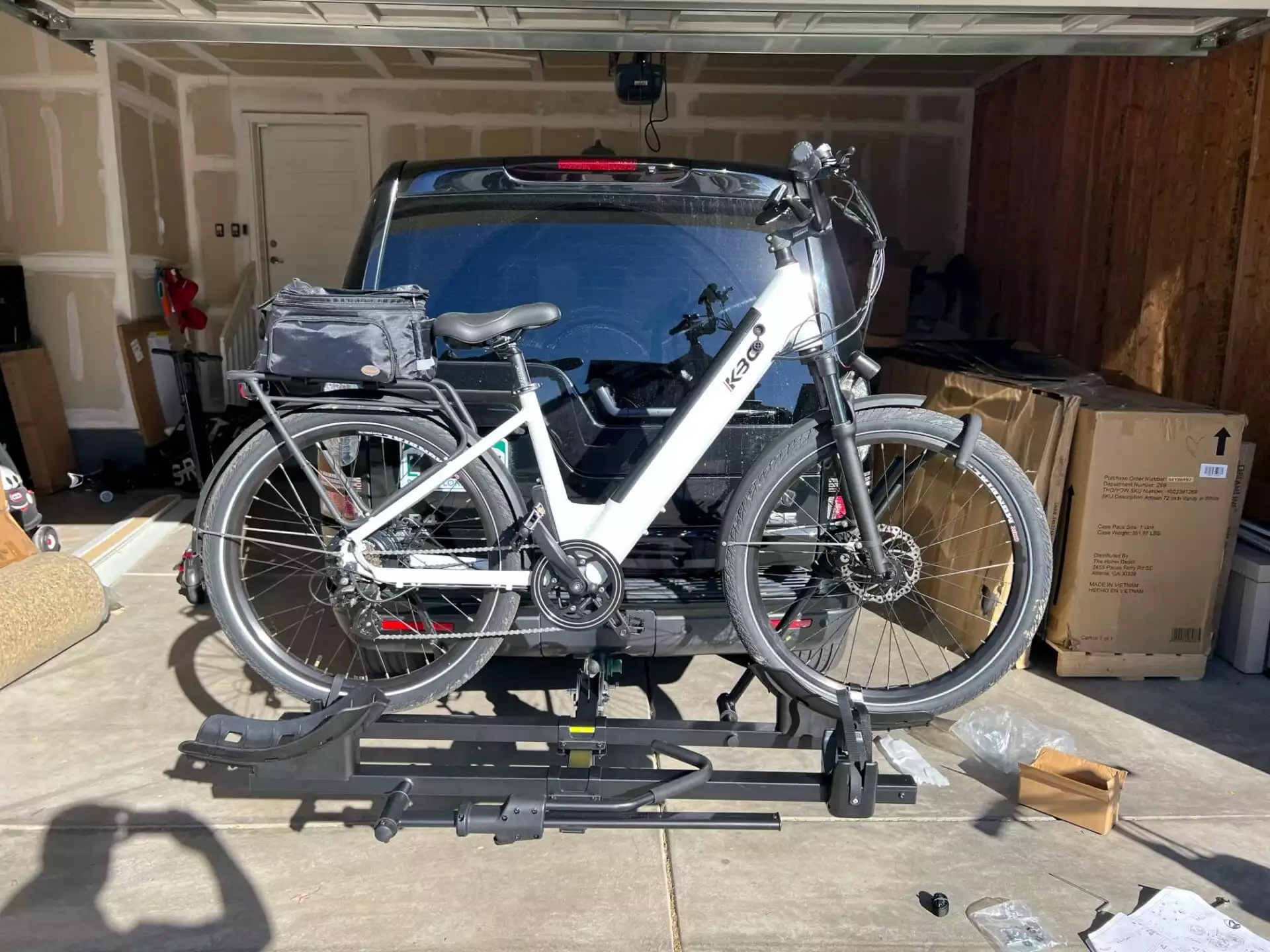 If you're looking for. a great bike hitch rack for fat tire ebikes, then check out this electric bike hitch rack.
It's incredibly high quality and will even fit 2 eBikes!
Other FAQs
Do electric bikes need special bike racks?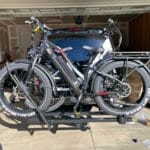 Because of the unique design of most eBikes, you need to make sure that your bike rack can handle the frame design AND weight of your eBike.
What is the best way to transport e-bikes?
We've found a bike hitch rack that attaches to the tires is the best way to transport an e-bike. See this bike hitch review to learn about a great hitch we use.