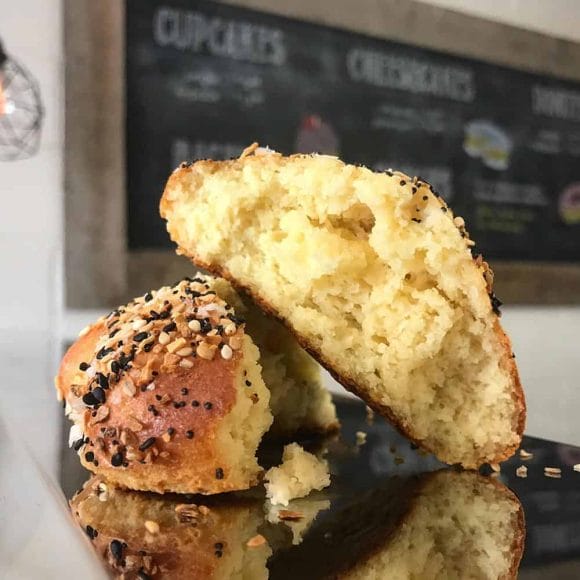 We're lucky enough to have Explorado Market in our backyard – only a couple of miles away. But, for those of you that live farther away – we have an exclusive Explorado Market Promo Code just for you.
Explorado Market Promo Code – What can you get?
We've talked a lot about the Keto Diet here on We Tried It (read about the Top Keto Items on Amazon and the less expensive alternative to Pruvit). And that is what you can use the Explorado Marketing Promo Code on – great keto-friendly items! Explorado Market specializes in Low Carb, Diabetic Friendly and Gluten-Free items. They even have their own bakery, where they make amazing desserts, bagels, donuts and cookies.
We've had the chance to try a ton of their different items and we really like it all – except minus the Artisanal Bread. It just tasted too "nutty" – but it had nuts on the top, too.
Not only do they have their own bakery, but they have a ton of other items, too – from a lot of different companies.
Some of our favorite items include their Keto Chocolate Chips, their fresh baked cookies and their Cheesecake (when available!). We also subscribe to their Keto Box – it's a great value!
Explorado Market Promo Code: How to save $$$
It's super easy to use our Explorado Market Coupon code. Simply use this LINK and enter coupon code WETRIEDIT at checkout – that's it!