I'm a big fan of Amberjack Shoes and was excited to see they released a new loafer just in time for winter. The available Grizzly fabric on this Amberjack loafer is the perfect winter loafer because it adds a bit of ruggedness to the overall comfort and style of a loafer.
Our new favorite loafer
Don't worry, this Amberjack Loafer is filled with all the standard Amberjack Shoes features, like:
Soles made with new, proprietary materials that deliver surprisingly sweet comfort, all day long.
Water-repellant suede
Heat-activated arch support: they have fancy foam that uses heat to form to your foot. It's like memory foam but more durable so it'll stay supportive way longer.
Dual Density outsole
Super soft buckskin lining.
Designed in Brooklyn and produced in one of Portugal's top factories, The Loafer is made highest quality material found in shoes 2-3x more. Here's what else you need to know about the newest addition to the Amberjack lineup.
About Amberjack Shoes
We love Amberjack and have written all about them before. Read our overall Amberjack Review and learn about the Amberjack Chelsea Boot, too.
Our #1 Dress Shoe Pick
Amberjack Shoes
You don't have to trade comfort for style 
Quality at a reasonable price point 
Full-grain leather and sheepskin lining make these high-quality shoes 
2-3x cheaper than similar products on the market
Incredibly well-made
Buy Now
Our Review
We might earn a commission if you make a purchase, at no additional cost to you.
We love that Amberjack is all the great things we love about Cole Haan Zerogrand Shoes, without the obnoxious colors and super-sci-fi designs. Amberjacks says their shoes are "Obviously good, secretly great."
We couldn't agree more.
Their shoes look like normal dress shoes, but they've really had some incredible material innovation to offer premium quality shoes at a much lower price.
Sizing and Fit
I ordered my usual size 10 and the fit was true to size. They're comfortable right out of the box with no break-in period needed… but that's where something unique comes into play.
While there's no break-in period needed, the shoes actually get more comfortable after wearing them. That's thanks to their heat-activated arch support.
The foam used in the shoes forms to your feet as they get warmed from body heat. So, while they will still be comfortable the first time you wear them, they actually get even more comfortable as you wear them.
I've never had a shoe that did this before and it's pretty incredible. It's like memory foam but for your feet.
Styles and why you need the Grizzly style
These loafers are available in a dizzying array of seven different colors: from classic options like brown and black to more unique options like the Grizzly and Blue Suede.
The brown would have been a safer choice (and my typical choice), but the Grizzly fabric (technically a brown suede), really stood out to me.
You can't go wrong with one of their classic colors like Honey (their signature color) but I decided to take a chance on the Grizzly choice and I was not disappointed.
How to style the Grizzly Loafer
Now, these aren't the standard loafers that you'd wear at an all-inclusive Mexican resort. These look a bit more rugged and, in my opinion, are the perfect loafers for fall or winter.
The rugged look pairs well with a pair of jeans and a flannel. I personally tried them with a pair of Duer Jeans (read our Duer Review) and a Mizzen + Main Flannel (read our Mizzen + Main Review and our Mizzen + Main Flannel Review).
I don't think I'd even wear these with shorts, because it would look funny.
However, I wouldn't have a problem wearing one of the more standard colors with shorts.
Alternatives to this loafer
The loafer I did wear recently at an all-inclusive Mexican resort is the Wolf & Shepard Loafer (read our Wolf & Shepard Review and our Wolf & Shepard Loafer Review).
Our Top Wolf and Shepherd Style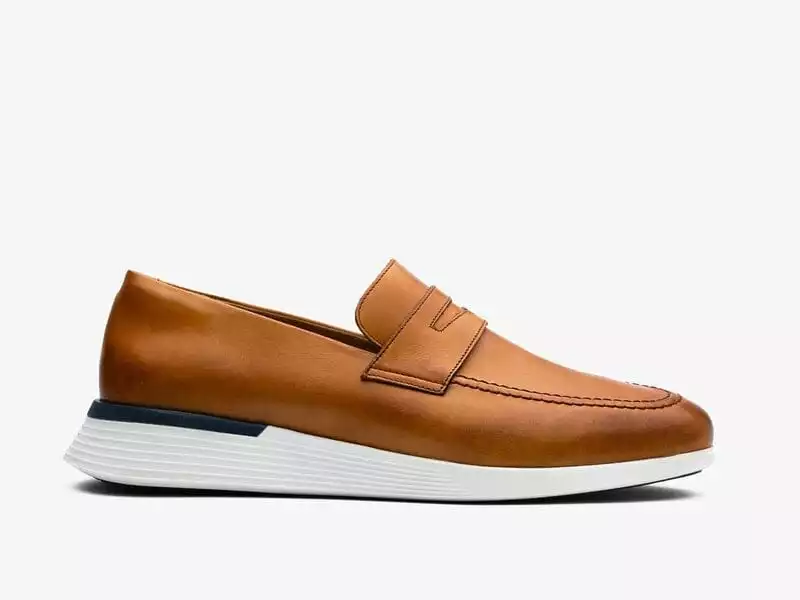 Wolf and Shepherd Loafers
These loafers are AWESOME! They fit like a glove, in the best way possible. Like a looser fit? Size up a half size.
Buy Now
We might earn a commission if you make a purchase, at no additional cost to you.
It's another great, high quality loafer that I recommend.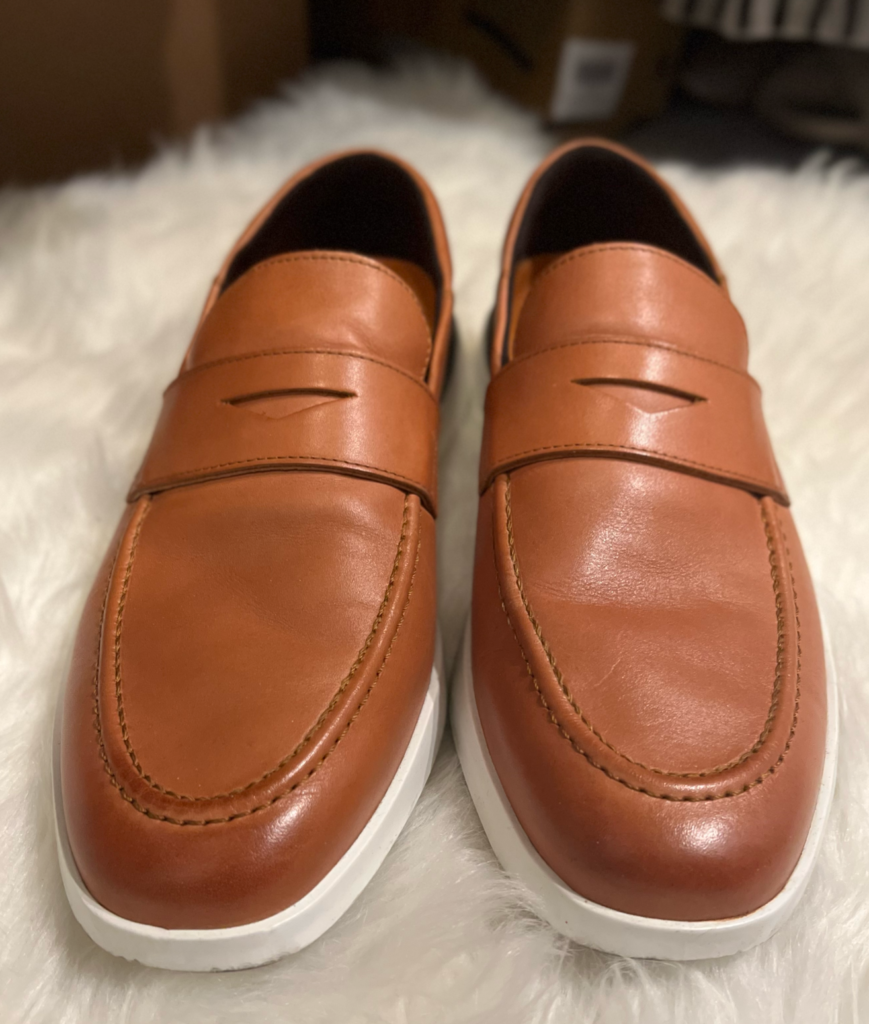 I couldn't justify getting two nearly identical loafers (even though I love Amberjack), so that's why I decided to get the Grizzly style a try. And I'm really glad I did.
Materials and Quality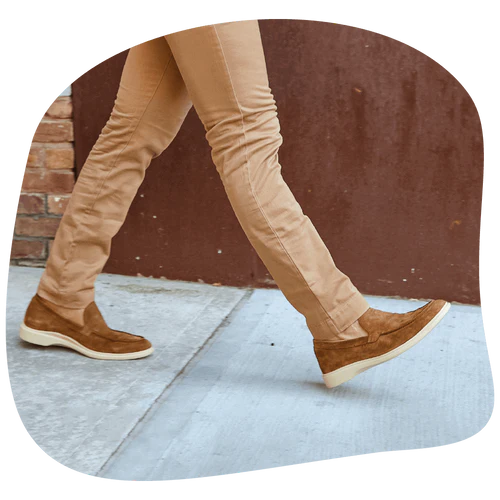 As I mentioned before, the available Grizzly fabric on this Amberjack loafer looks great and is perfect for winter weather. The water-repellant suede is also a nice touch. All the materials are top notch and you can tell they'll last a long time.
Comfort
Comfort is really important to me when it comes to shoes and these slip-ons definitely don't disappoint.
The heat-activated arch support conforms to your foot for an added level of comfort not found in other shoes. And the dual density outsole provides both cushioning and support making them ideal for all-day wear.
Amberjack Loafer: Final Thoughts
Our new favorite loafer
Overall If you're looking for a great pair of slip-on loafers for winter, I would highly recommend checking out the Amberjack Loafers. They're comfortable, stylish, and well made using only the highest quality materials available. Order your pair today!