Zerogrand Shoe Review: Have you had your eyes on a pair of Cole Haan Zerogrand (or as Cole Haan writes it, ZER0GRAND) Shoes? Are the Zerogrand Shoes worth the extra price? Let's dive into our Cole Haan Zerogrand Review!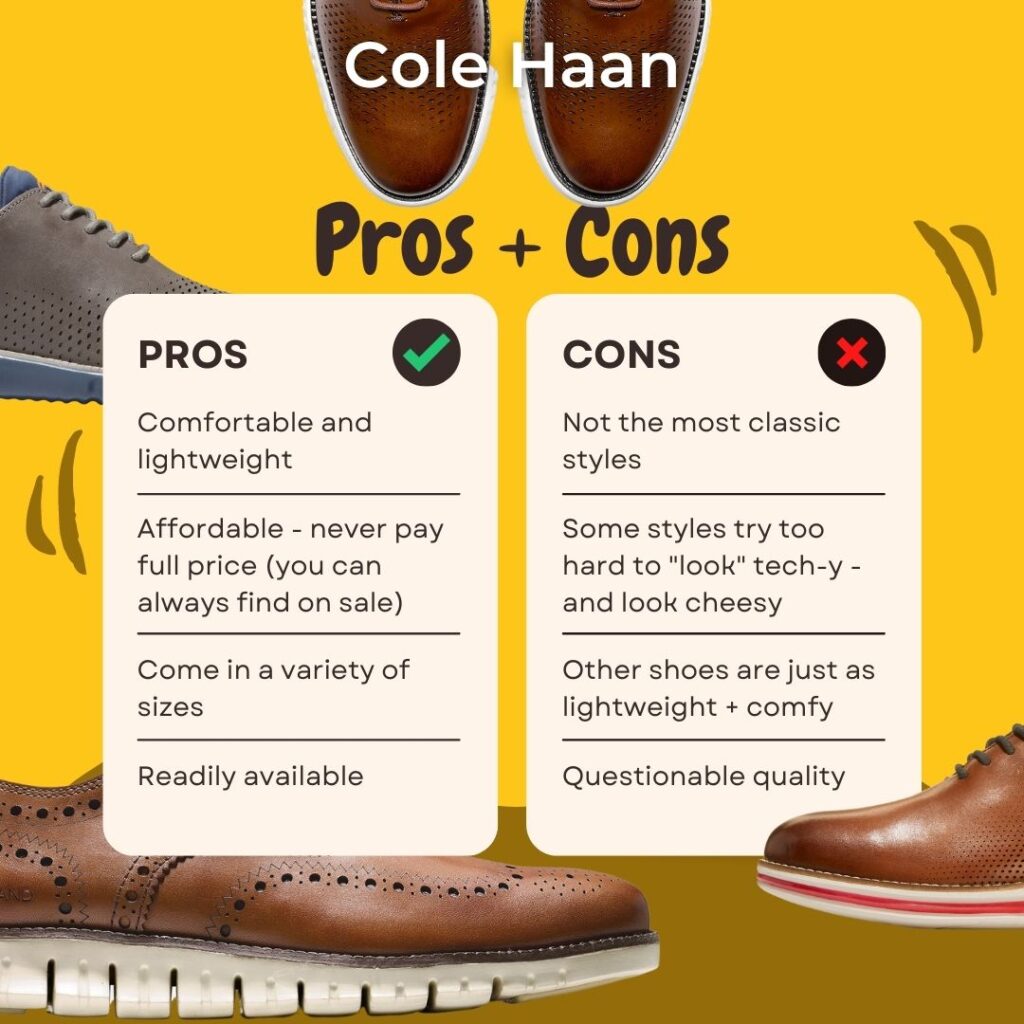 Updated January 2022 to update our pick. They are no longer the We Tried It Approved option, keep reading below to see our better Zerogrand Alternative Pick.
A Decent Pick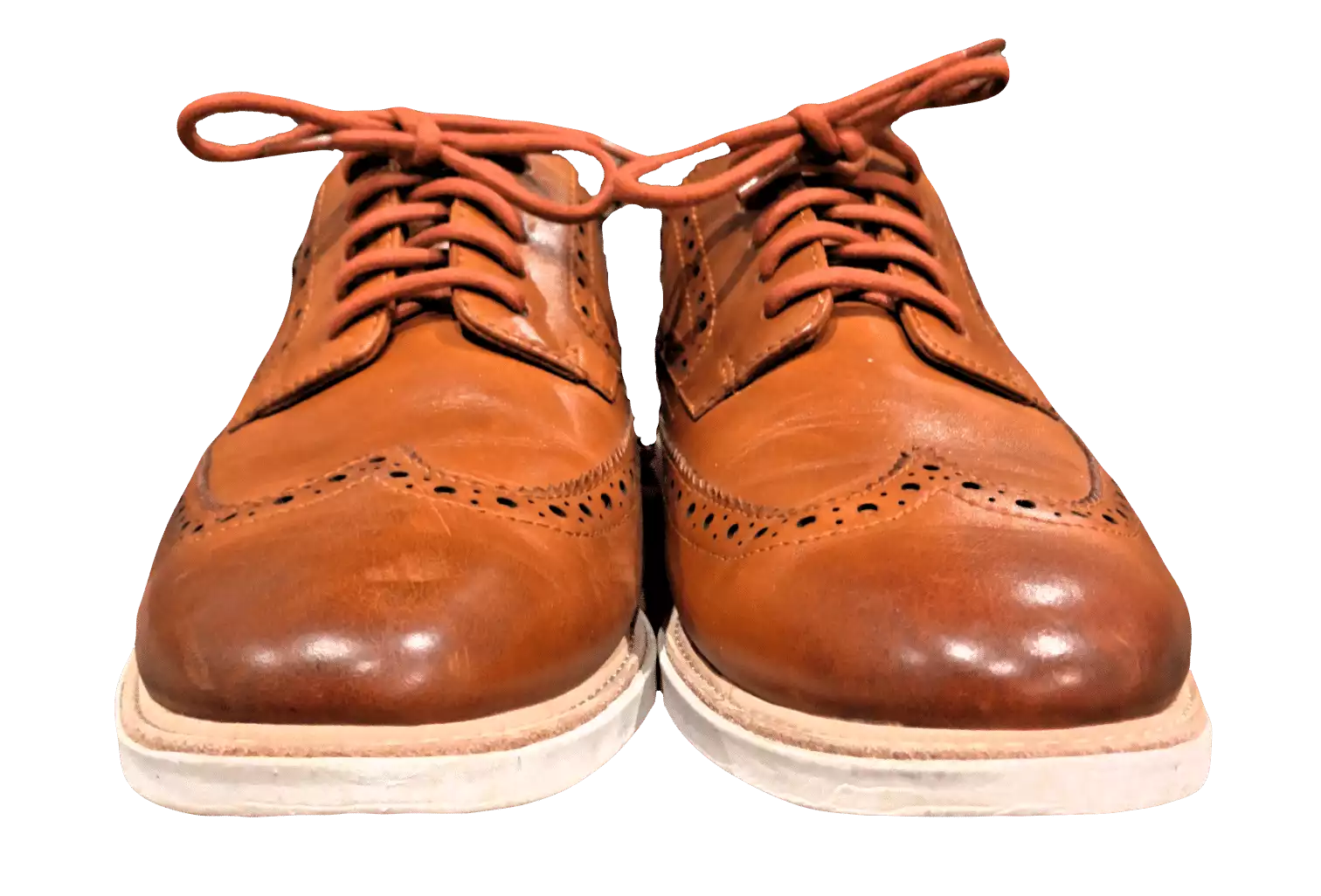 Cole Haan Zerogrand
Pros:
Incredibly lightweight

Super Comfortable

Decently Priced
Cons:
Has gone down-market

Quality not as high as it used to be

Always on sale

Better-made shoes available
Shop Men
Shop Women
We might earn a commission if you make a purchase, at no additional cost to you.
Zerogrand Review: To cut to the chase, we love the Cole Haan Zerogrand Shoes so much, they've made our Men's Best Clothing Guide. We simply love Cole Haan for men, they are a great staple for any guy that needs dress shoes! Also, be sure to check out our Amberjack Shoe Review to see a good alternative to Cole Haan Zerogrand.
Zerogrand Review: Ready to buy now?
The best deal we've found on Men's Zerogrand Shoes
What are Zerogrand Shoes?
It might seem odd, but Cole Haan Zerogrand shoes are shoes that have what is called "GrandOS" – a shoe operating system. All Zerogrand Shoes contain parts of the GrandOS. GrandOS simply means the shoes have a couple of the following features:
Flexibility
Cushioning
Lightweight
Energy Return
Durability
Breathable
Stability
Versatility
Ergonomic
This is how the Cole Haan website puts it:
Grand is our name for innovation, and the innovative approach that comes from marrying craft, style, and engineering.
Grand means putting a forward-looking, human-driven lens on everything we create – delivering more relevant and better feeling products for those unwilling to sacrifice elegance or performance.
That all sounds good, but what does it mean for you, the shoe buyer?
What's better than Zerogrand Shoes?
If you are looking for a dress shoe that is more a dress shoe and less of a tech/business casual dress shoe, then we have got a much better pair of shoes for you. And they don't look like sneakers – even better.
Our Top Dress Shoe Pick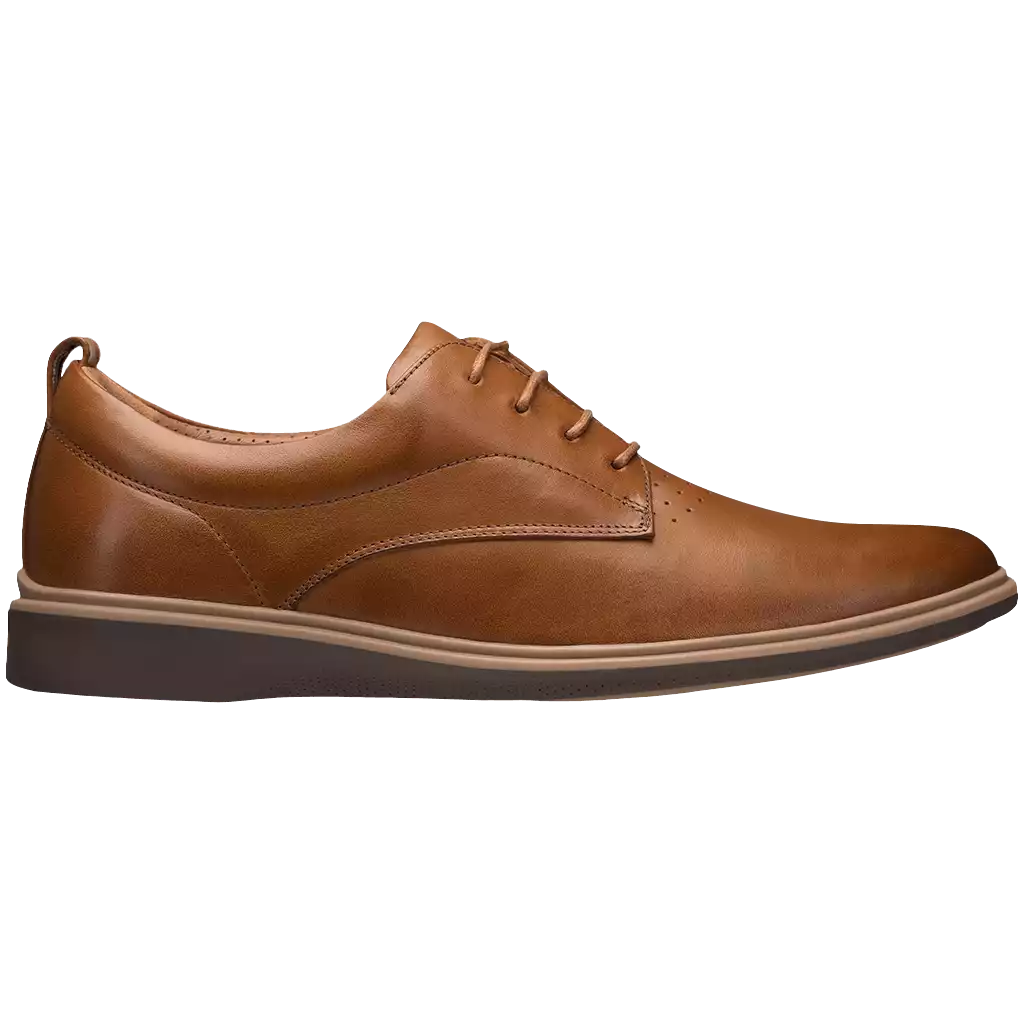 There are a lot of other business casual-type shoes out there – but Zerogrand is the one that started it all. The overall weight of these shoes is still one of the most lightweight you will ever put on your feel. The more casual sole really helps with keeping their footwear lightweight.
Zerogrand Shoe Review: What does Zerogrand mean for you?
Simply put: Zerogrand shoes are shoes that have been completely reimagined. Not partially – but fully reimagined from scratch. The best example is the Zerogrand Oxford Shoe (right) compared to a "regular" Banana Republic Oxford Shoe (left):
ZEROGRAND: What's the big deal?
While the shoes look similar. They are very, very different. If you pick them up – you'll notice the Zerogrand Shoes are incredibly light. In fact, they weigh about the same as Allbirds (read our Allbirds Review).
Obviously, the Allbirds are a much more casual shoe. You can't wear them with dress pants. But the amazing thing is Allbirds and the Zerogrand Oxfords weigh about the same: Only 9 ounces.
That's incredibly light for a dress shoe. It's really hard to explain how light they feel on your feet.
The weight, combined with the cushioning in Zerogrand Shoes makes them extremely comfortable for travel. I've worn them walking all across New York City without any problems.
Inspired by Nike
Cole Haan was actually part of Nike until 2012. In 2012 Nike sold Cole Haan for over $500 million. In 1988, Nike, looking to broaden its product line beyond sneakers, paid $80 million for the company.
For a period of time, you could even see the Nike Air technology in these super lightweight shoes. There should be no surprise that Cole Haan's leather shoes are part sneaker, part business casual.
For some period of time, Cole Haan could even use Nike Technology. When that agreement expired, you started to see the real heart and sole of Cole Haan – a brand that wanted to make dress shoes that could function as running shoes – but look like it at all.
For the most part, Cole Haan's style could be easily described as sneaker – dressed up. With some zany color combinations, like the one below – your feet (an co-workers) might be confused.
Are you trying to dress a sneaker in leather? or are you trying to make a shoe that everyone thinks is dressy?
Questionable Color Combos for a Dress Shoe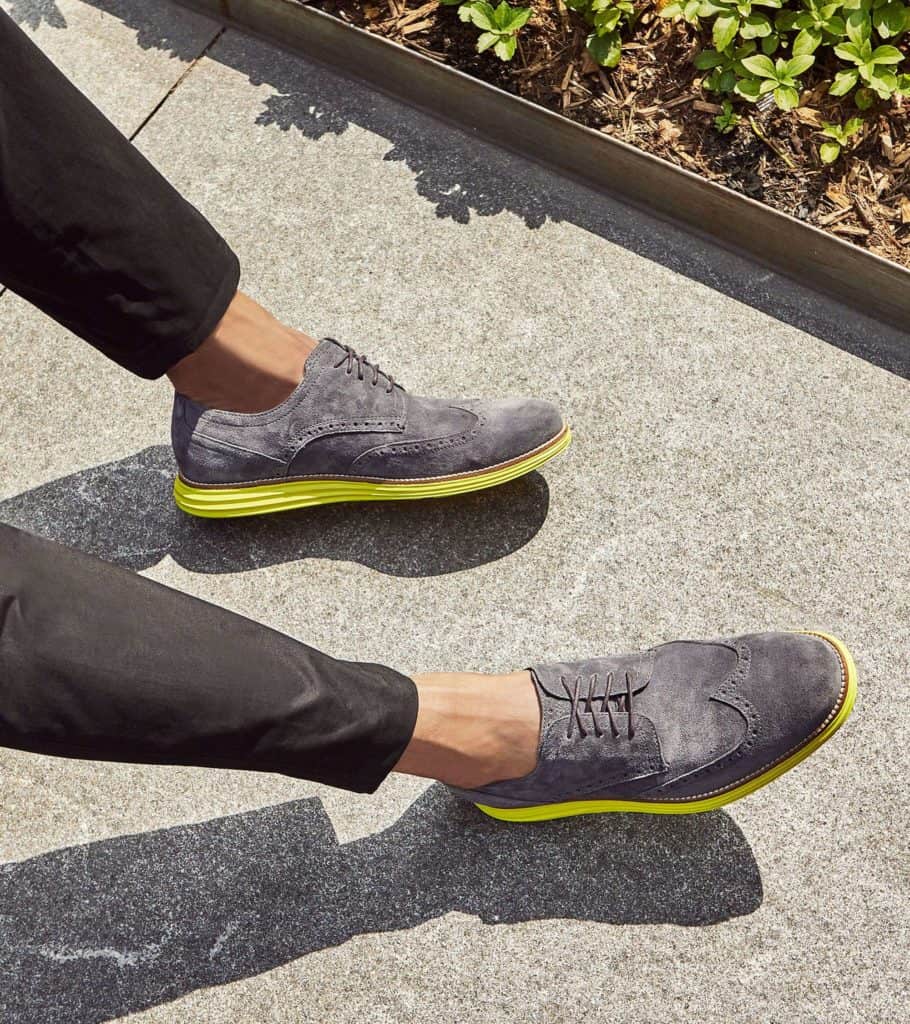 Cole Haan Zerogrand shoes come in all shapes and colors. Ranging from the bright, but not terrible shoes shown above to the terrible, awful, "What were they thinking?" shoes below.

However, the shoes below will probably be my next pair of Cole Haan Zerogrand shoes. They are actual part of the "stitchlite" collection. That means they are made of a thread-like material and very breathable (and not to mention, light!). I tried this at the Nordstrom Annual sale and really liked them.

Cole Haan Zerogrand shoes run anywhere from about $150 to about $300. I found the best deals at the Nordstrom Anniversary Sale.
I also don't wear socks with the Stitchlite options.
What clothes do Zerogrand Shoes go with? How to style Zerogrand Shoes.
It, obviously, depends on the Zerogrand shoe style, but I like to wear my Zerogrand Oxford Shoes go really well with a pair of dark jeans. I'm wearing them with Duer Jeans in the animated GIF above (our Duer Jeans Review is finally done).
I've also worn them with Lululemon ABC Pants (read our ABC Pants Review) and Mizzen + Main Pants (read our Mizzen + Main Review).
The key to making the Zerogrand Oxfords look good with dark jeans or dress pants is a matching belt. You can't use just a kinda-matching belt, you need a perfectly matching belt. We found this matching belt at Nordstrom.

Cole Haan Zerogrand Shoe Sizing
I wear a 9.5 in almost anything. I like my shoes to be a little on the loose size, but the Cole Haan Zerogran Shoes Sizing is true to size. Order what you typically order.
I like to have my shoes a little bit on the loose side, so I order a size 9.5 in everything and the Zerogrand Sizing is consistent with other brands like Allbirds and Nike.
What about socks?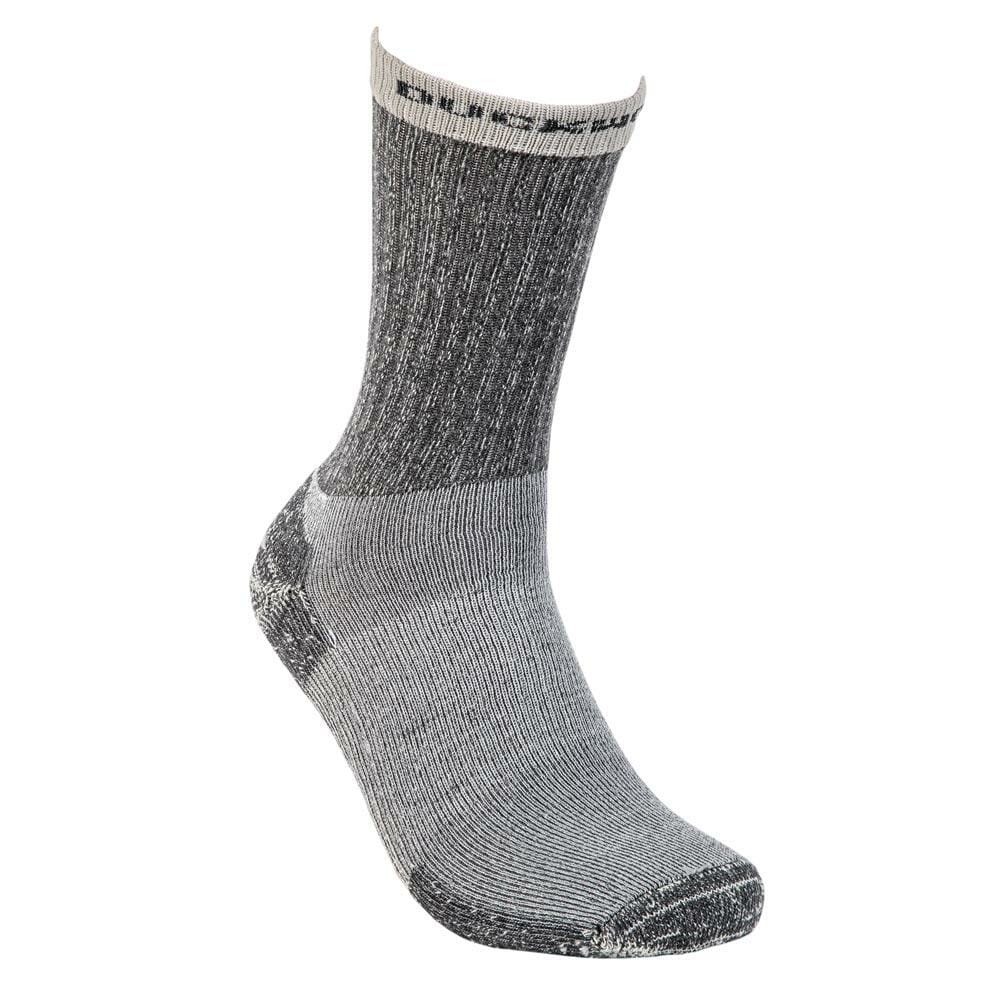 I hate wearing socks, thanks to Allbirds. However, I do wear socks almost all the time with this footwear. Leather shoes just seem like they need to have socks – no matter what kind of fashion statement you're trying to make!
Are Zerogrand shoes worth it?
I get it. Spending $150+ on a pair of shoes is a lot. More than you might want to spend. However, if you spend a lot of time in dress shoes, I'd say it's 100% worth it. They are very versatile and incredibly comfortable.
I typically bought cheaper, Banana Republic Dress Shoes before and to be honest, I'm never going back. I wear these shoes (or Allbirds) almost every time I leave the home: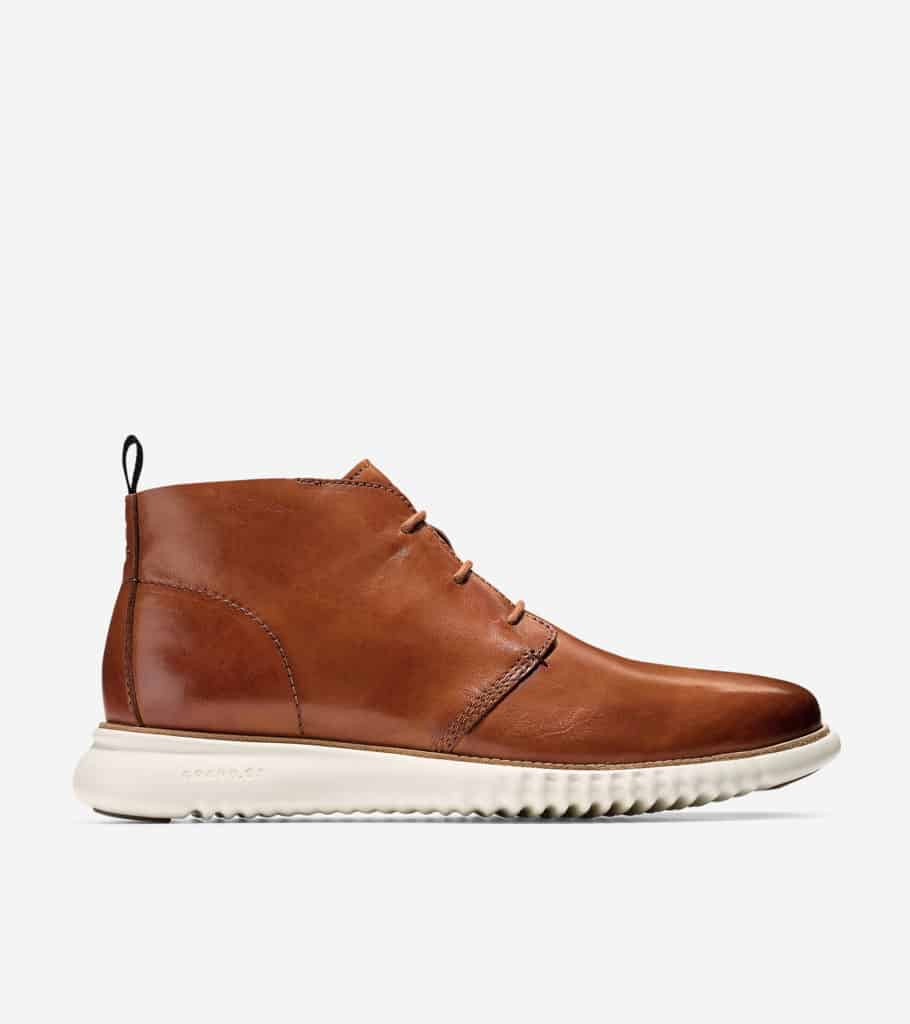 These Cole Haan Zerogrand Chukkas are just about perfect. The aren't too dressy, aren't too casual and are super, duper comfortable!
Zerogrand Review: What don't we love about Zerogrand shoes?
Nothing is perfect. However, Zerogrand by Cole Haan is very close. Here's what we don't love:
There are a dizzying array of styles. Some look very similar to others but are half as expensive. We recommend you order the shoes (with our Cole Haan promo code) and take advantage of their free returns and shipping.
Some of the shoes are just plain hideous (like the neon green ones above).
Why they are called "ZEROGRAND" and the whole operating system is a bit of a marketing gimmick to us. However, the shoes are still good!
The shoes seem to have dipped downward in quality over the years. I hate when shoes keep going down in price – or are incredibly high priced, but can always be found "on sale."
ZEROGRAND Review: The Final Verdict
A Decent Pick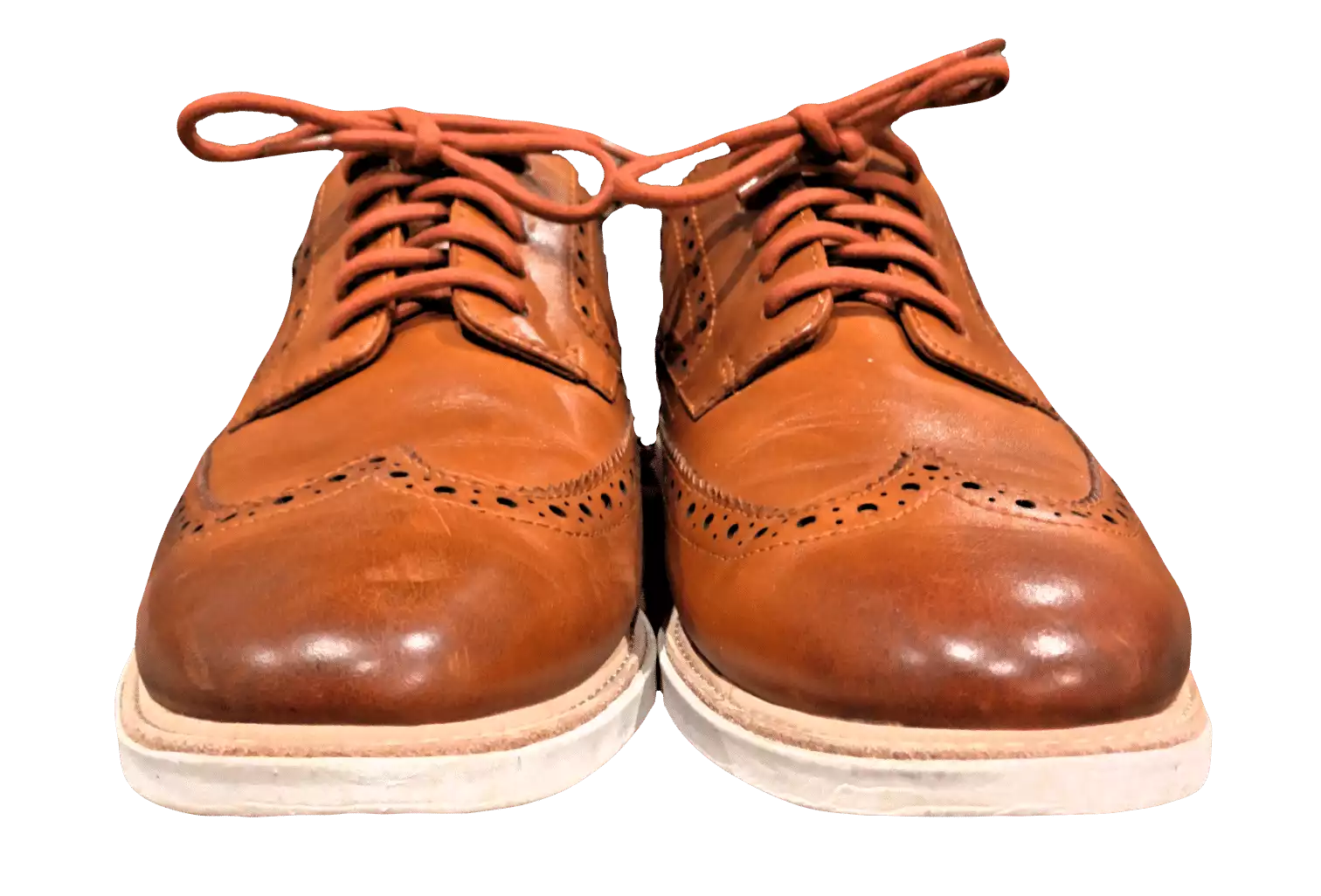 Cole Haan Zerogrand
Pros:
Incredibly lightweight

Super Comfortable

Decently Priced
Cons:
Has gone down-market

Quality not as high as it used to be

Always on sale

Better-made shoes available
Buy Now
We might earn a commission if you make a purchase, at no additional cost to you.
Mr. We Tried It has always had his eyes on a pair of Zerogrand Shoes. The Nordstrom Anniversary Sale had a couple of pairs on sale and he had to try them.
He's glad that he did! While they can be a little on the expensive side, they are well worth it (make sure to use our Cole Haan Promo Code to make the shoes a bit more reasonable). They are comfortable, light, flexible and look great. It's literally like wearing Allbirds that look like dress shoes. What more do you want?!
You can get Cole Haan Zerogrand shoes on Amazon (some are even part of the Prime Wardrobe program). However, you can use our Cole Haan Promo Code to get $25 off your first order.
The only downside: they've sacrificed quality to meet a larger market.
Have any questions or comments? Let us know in the comments below!
Whats the difference between ZeroGrand and original grand?
The original grand shoes (or "originalgrand") has a distinctive sole that is not broken up into different parts, like the ZeroGrand shoes. this makes the shoe more dressy looking but less flexible.
What is ZeroGrand?
Cole Haan's ZERØGRAND shoes are special because they blur the lines between traditional footwear and modern sneaker culture. Zerogrand shoes are dress shoes that feel like sneakers.