A great, cheaper alternative to
Mizzen
+ Main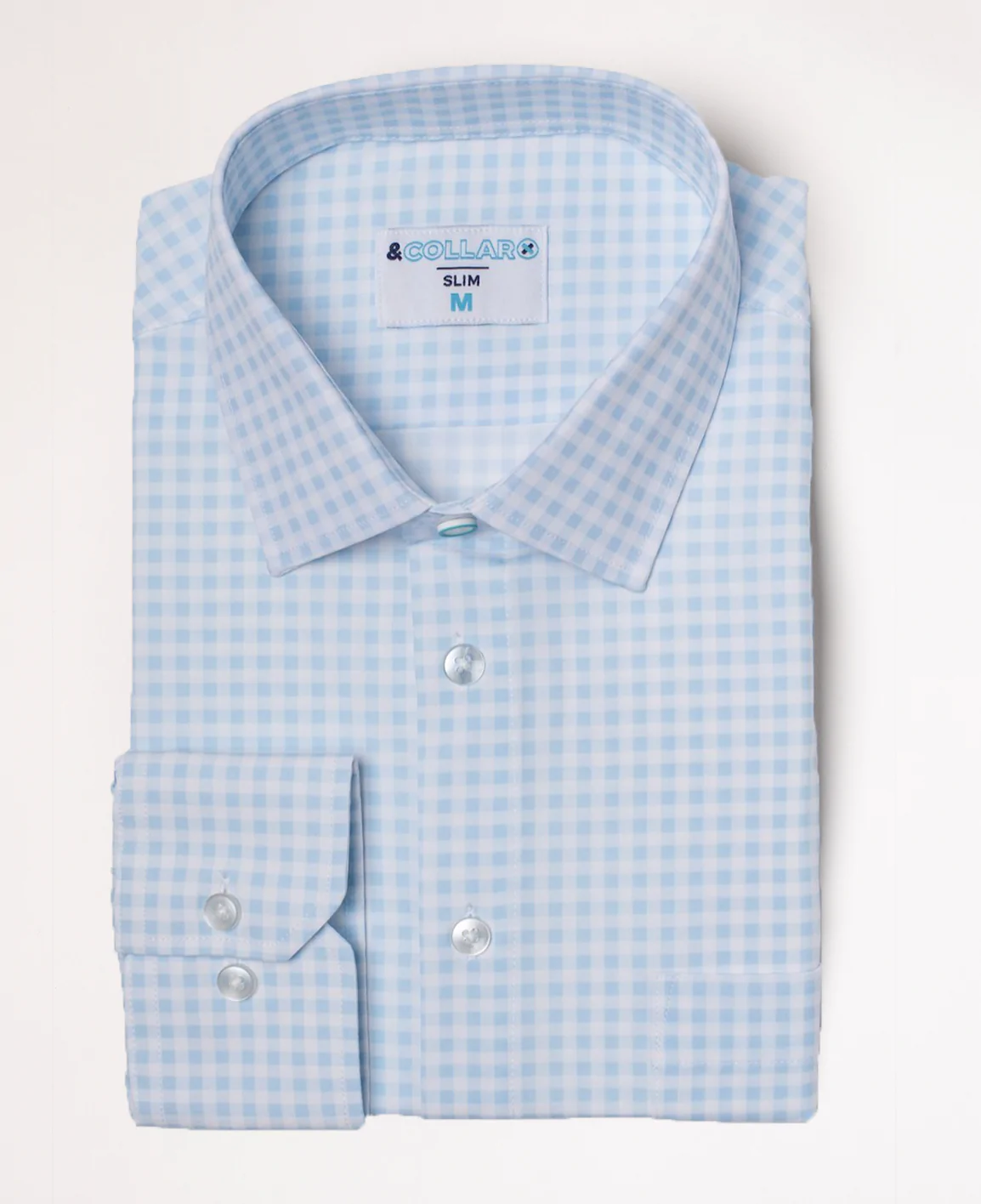 I would say that Mizzen + Main Shirts are slightly better, but not 2.5 times better. If you want a great alternative to Mizzen + Main Shirts at a fraction of the price, check out &Collar.
Also, check out our &Collar Promo Code to save even more!
What makes these shirts so awesome?
These shirts have all the same features as other performance dress shirts (check out our ultimate guide to the best mens performance dress shirts).
Mizzen + Main was our first exploration into a company that claimed to have "revolutionized formal menswear" and they didn't disappoint. &Collar takes that concept and simply makes it cheaper, with a couple of little twists.
Read our full Mizzen + Main Review, too.
How they are similar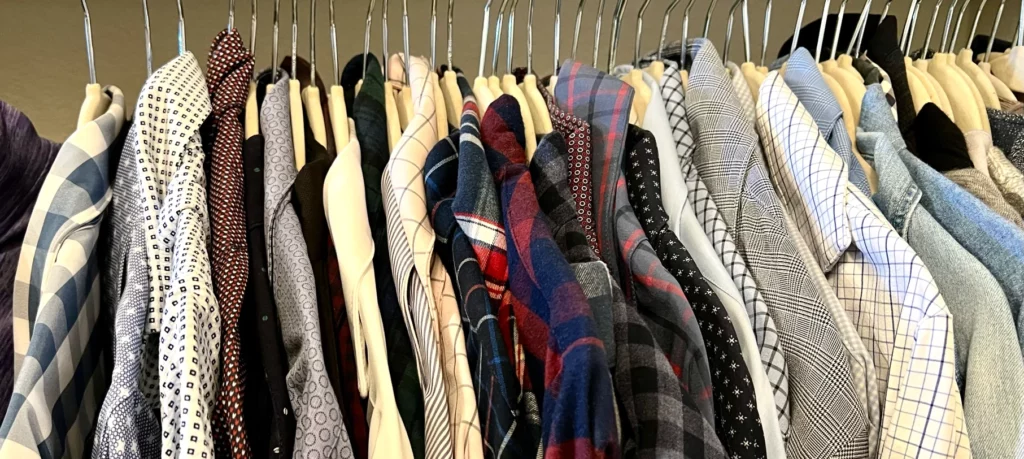 &Collar is a great alternative to Mizzen + Main because they include the same great features:
Wrinkle resistant
Machine washable
Lightweight
Breathable
Moisture wicking
Dress Shirt Quality
In terms of quality, there is not much difference between the two brands. Both shirts are well constructed and look great.
How they are different
There are two main ways these shirts are different: they are only about $45 and made from recycled water bottles.
Yes, those are both great things, but I have to say that the price is the biggest selling point for me. I think it is awesome that &Collar is trying to be more sustainable, but at the end of the day, a shirt is a shirt. And these shirts are about 90% bit as good as Mizzen + Main, but at a fraction of the price
The Fit
I'm pictured here wearing a Large Slim from &Collar. The medium slim was way too small for me.
What's crazy is in Mizzen and Main I wear a Small Standard Fit or a Medium Trim fit – they both fit similarly to me.
Overall Fit – a bit looser
I feel like the overall fit of the &Collar Shirts is slightly looser than the Mizzen and Main Shirts (and other shirts).
The fit isn't drastically different, but something to keep in mind.
This shirt comes in both an Athletic Fit (a more regular fit) and a Slim Fit.
The Fabric
This is the biggest difference between Mizzen + Main, and not in a good way.
The fabric on &Collar Shirts is thinner, which in and of itself doesn't bother me at all. What bothers me is how thin the fabric is. It's not see-through but very close to it.
I would not feel comfortable wearing the white version of this shirt without an undershirt. The pattern version is probably OK unless you've got some super dark tattoos or body hair.
The Little Button
The only difference is that &Collar has a signature button design for the top collar that is actually a nice little touch. I usually don't like things with any branding on them, but I actually like this little detail.
Water and Stain Resistant
I've never personally needed to test the water or stain-resistant features of my dress shirts (I'm not that clumsy), but &Collar says their shirts are both water and stain-resistant. Mizzen and Main Shirts are not advertised as being water resistant (even though they will both keep you cool).
I'm going to do a review where I test all the water-resistant products that I've got. I might even just give my kids squirt guns to test it all out.
Other Products from &Collar
&Collar offers some other great styles and products:
I'll update this review as we test out more of their products!
We really want to try their polo Shirt, Range Pants and Blazer next.
Final Thoughts on &Collar
A great, cheaper alternative to
Mizzen
+ Main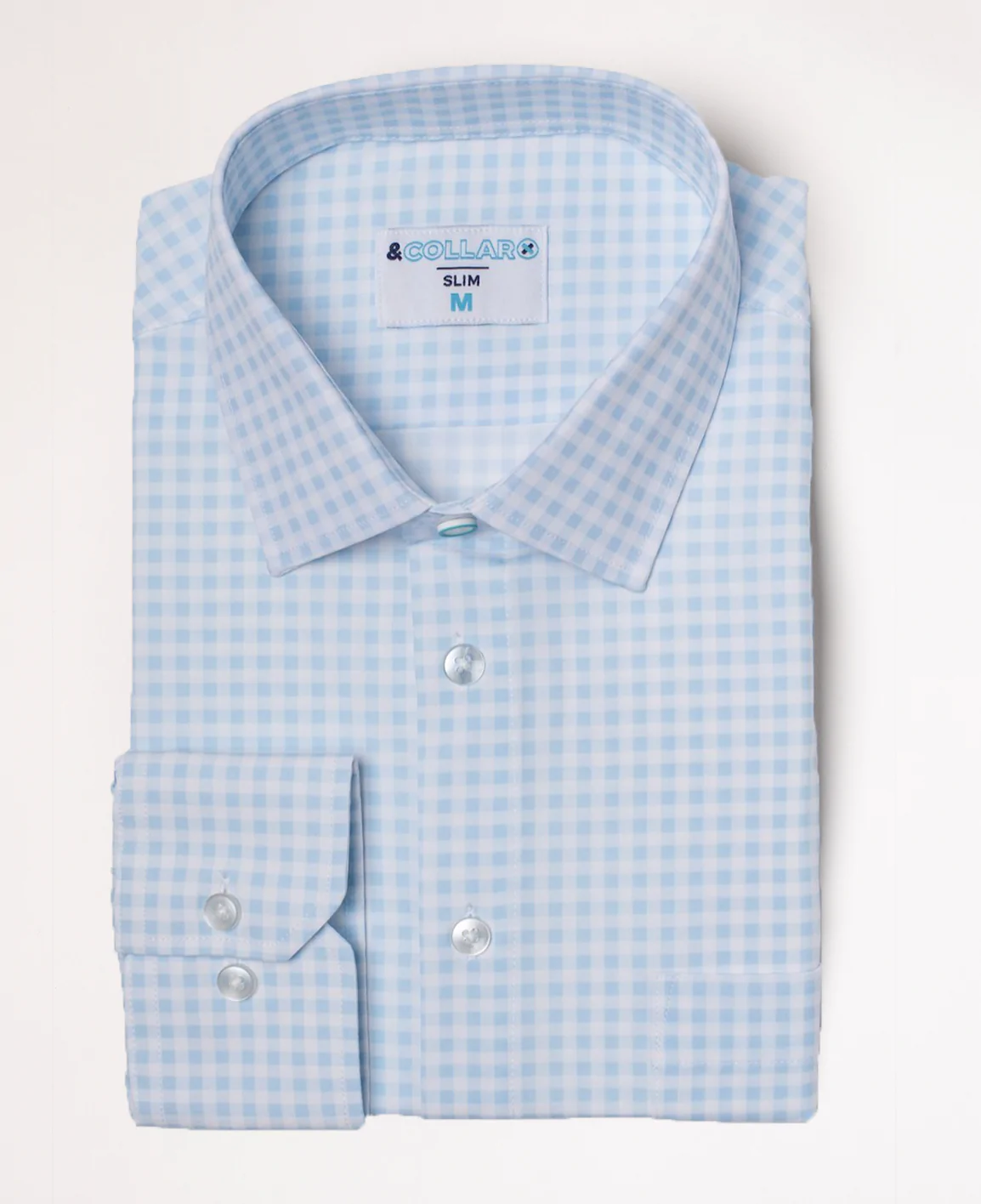 All in all, if you're looking for a great alternative to Mizzen + Main dress shirts, &Collar is definitely worth checking out. They offer many of the same features as Mizzen + Main shirts at a fraction of the price.
#1 Best Performance Dress Shirt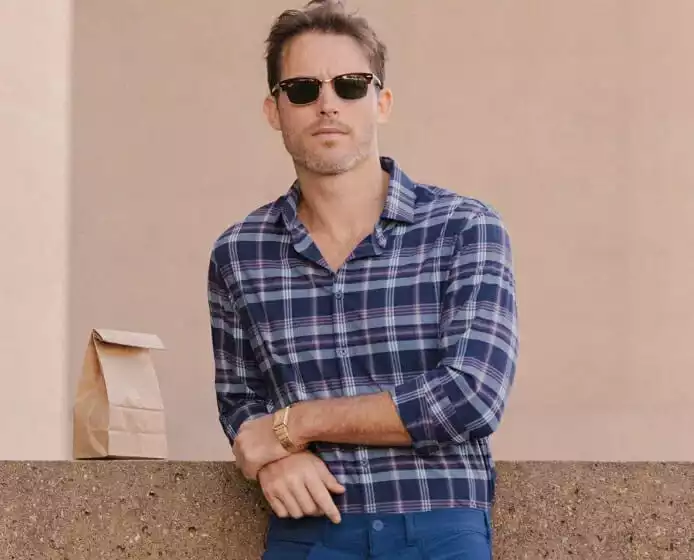 If you are looking for a high-quality dress shirt but don't want to spend a lot of money, &Collar is definitely worth checking out. These shirts are ALMOST as good as Mizzen + Main, but are available for a fraction of the price. &Collar dress shirts sell for $45 while Mizzen + Main dress shirts sell for $125. That is a big difference! If you are looking for an alternative to Mizzen + Main, &Collar is definitely worth checking out.
Can I iron my &collar shirt?
Yes, you can iron your dress shirt. Just use a low setting and be careful not to scorch the fabric. You can also put the shirt in the dryer on low heat to remove wrinkles. It will also de-wrinkle from your body heat.