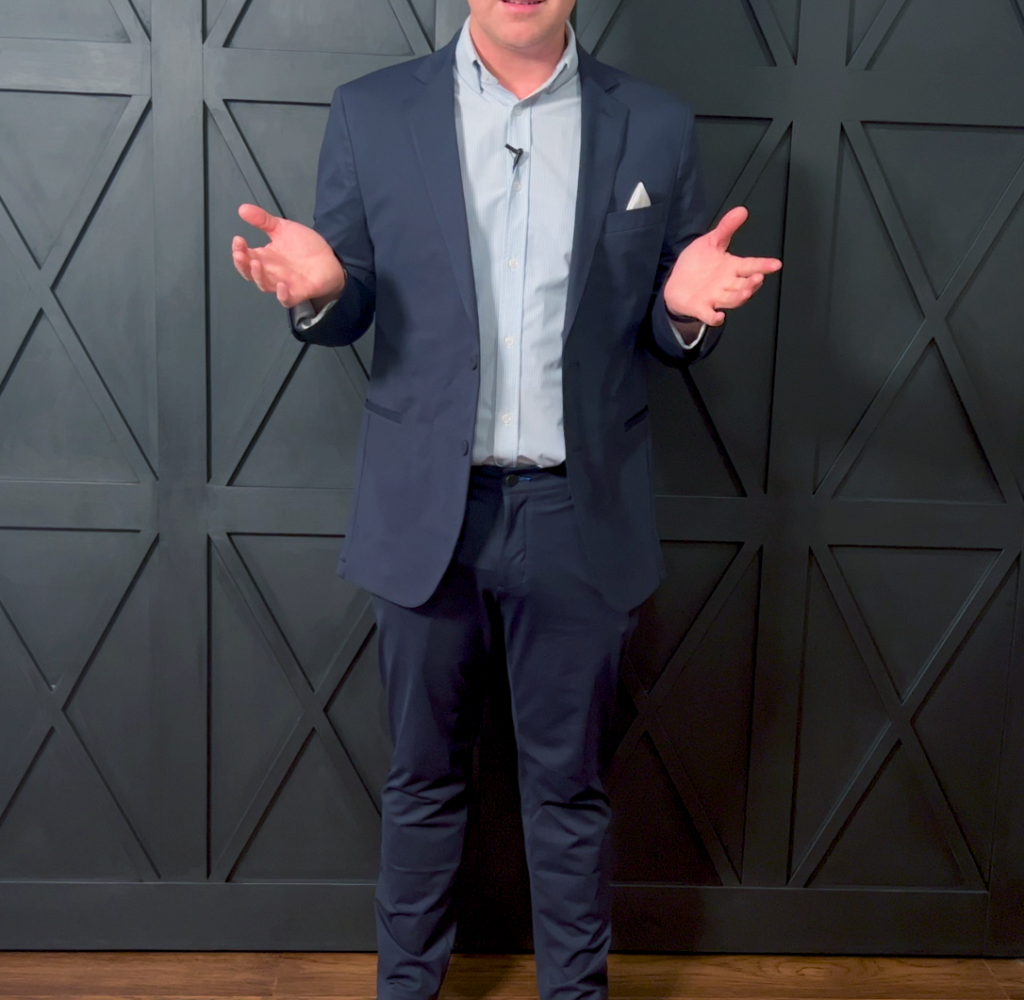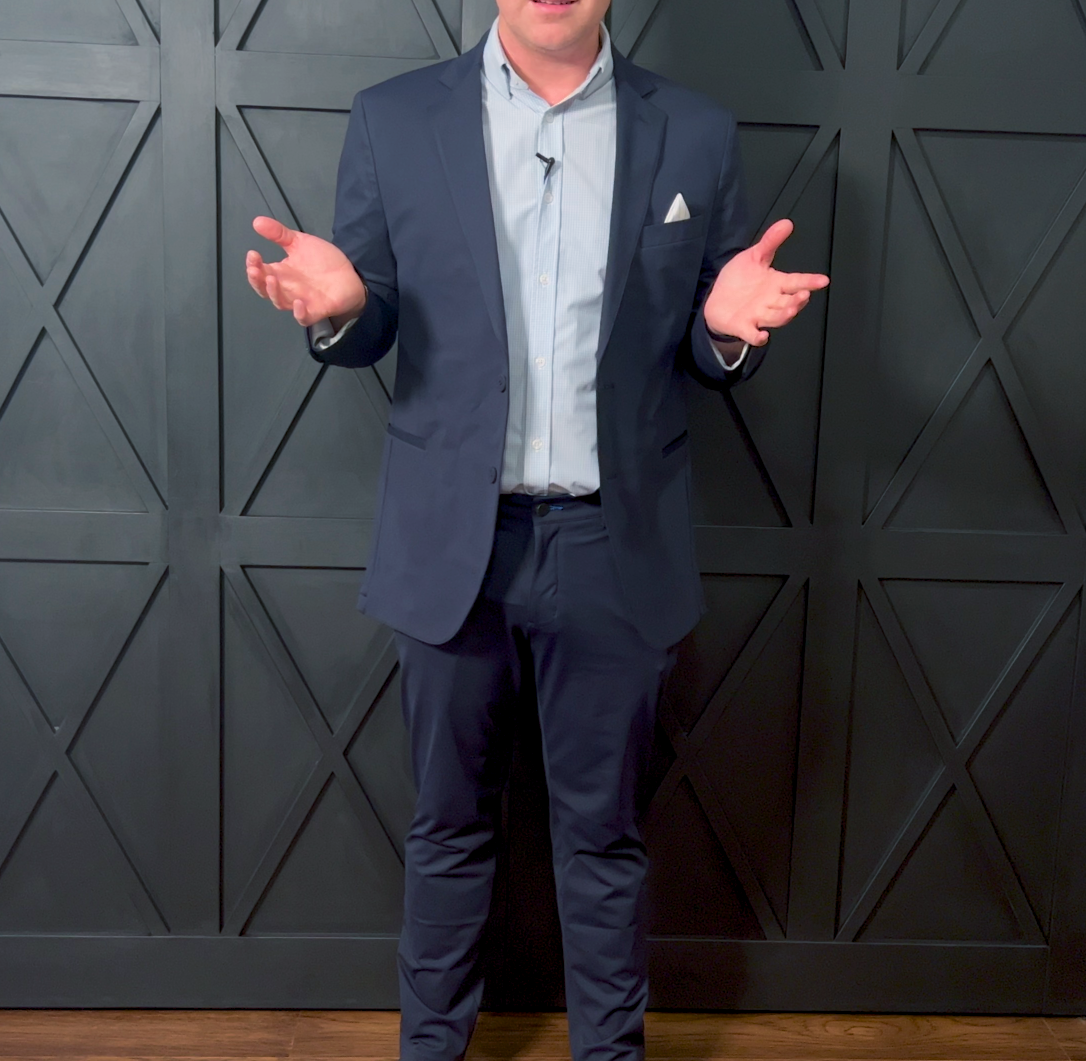 The Twillory Suit Review: Twillory, a company known for their high-quality dress shirts, has just released a new suit that they claim never wrinkles and never needs dry cleaning. As someone who hates taking care of clothes, this sounds like music to my ears! I'm excited to put this suit to the test and see if it really lives up to its claims.
A great suit pick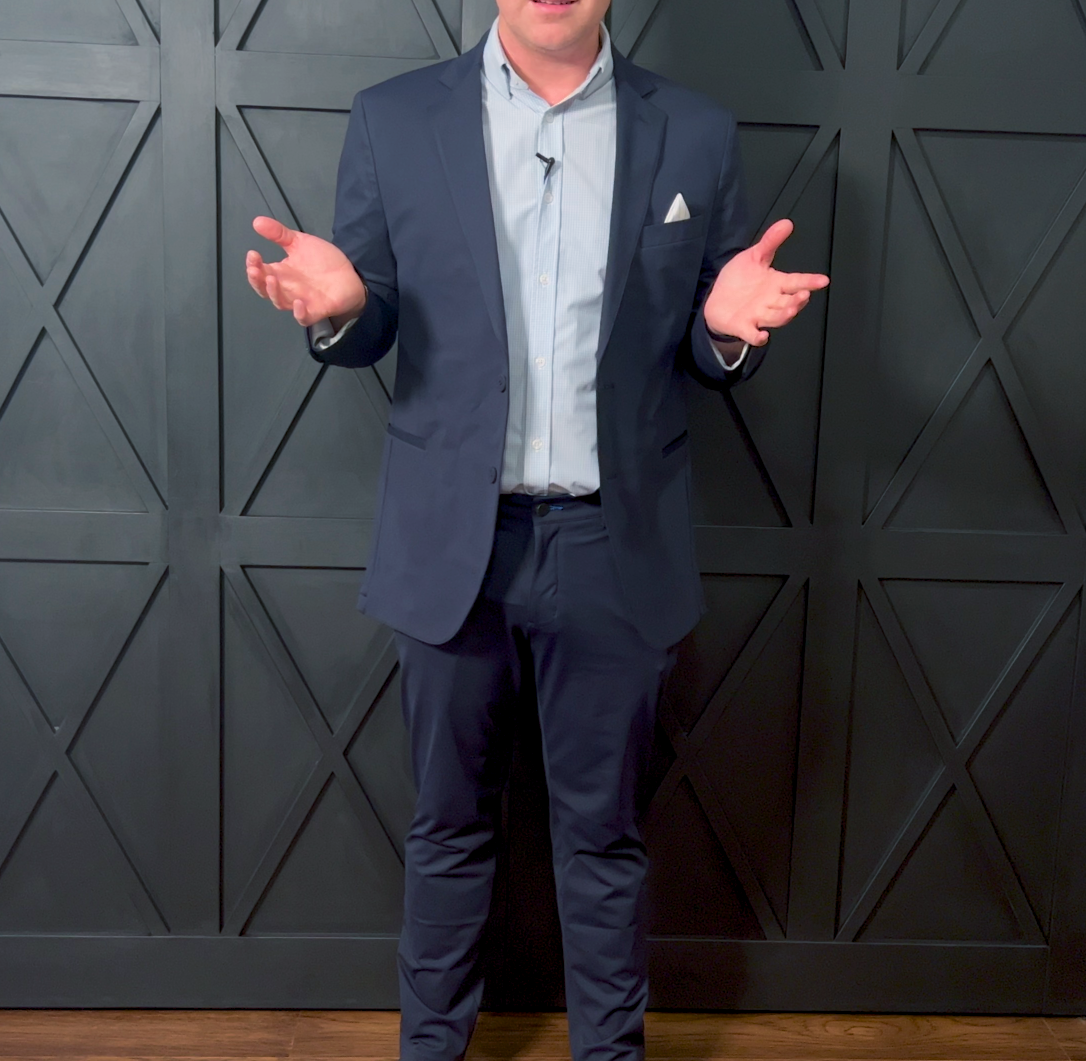 Twillory Performance Suit
A surprisingly great choice for a performance suit. We were honestly impressed at the quality.
Buy Now
We might earn a commission if you make a purchase, at no additional cost to you.
To be honest, I wasn't a huge fan of their performance shirts as I explained in my Twillory Shirts Review (want to know what I love? check out Mizzen + Main Dress Shirts and our Mizzen and Main Review for more), but could they redeem themselves with this suit? Let's find out.
Meet the Twillory Performance Suit
Technically the Performance Pant ($99) and Performance Blazer ($289) – $388 total – pair to make the Twillory Suit.
The Twillory suit is the perfect blend of professional and comfortable. The 3D shoulder pads and warp-knit fabric (think something like the Lululemon ABC Pants – read our ABC Pants Review) give the blazer a sharp look, while the non-iron performance fabric and shirt-gripping waistband of the pants provide a comfortable and tailored fit.
The secured zipper pockets are also a functional and stylish touch. Whether you're headed to the office or out for a night on the town, the Twillory suit is sure to make you look and feel your best.
What we love about the Twillory Suit
I'm not a huge suit guy. I don't have to wear them often and when I do, I'm usually not that comfortable. But Twillory has changed my mind with their new line of suits.
They sent me one to try out and I was impressed from the moment I opened the package. The overall look is 1,000 times better than we imagined, this is just a great, AWESOME-looking suit.
It's made with a super stretch fabric that's really comfortable and doesn't look techy at all.
The gripper waistband in the pants (more on that in a second) is a game-changer for keeping your dress shirt tucked in! Plus, it's priced really well considering all the features. If you're in the market for a new suit, Twillory should definitely be at the top of your list!
Is this suit really machine washable and wrinkle free?
Yes, they are. In fact, the care instructions for both the Twillory Performance Blazer and the Twillory Performance Pants say to simply machine wash cold and tumble dry (or hang dry).
This is perfect for travel suit (read all about our best mens travel suits) because you can simply toss them into your suitcase and be on your merry way.
Does the suit really look like a suit?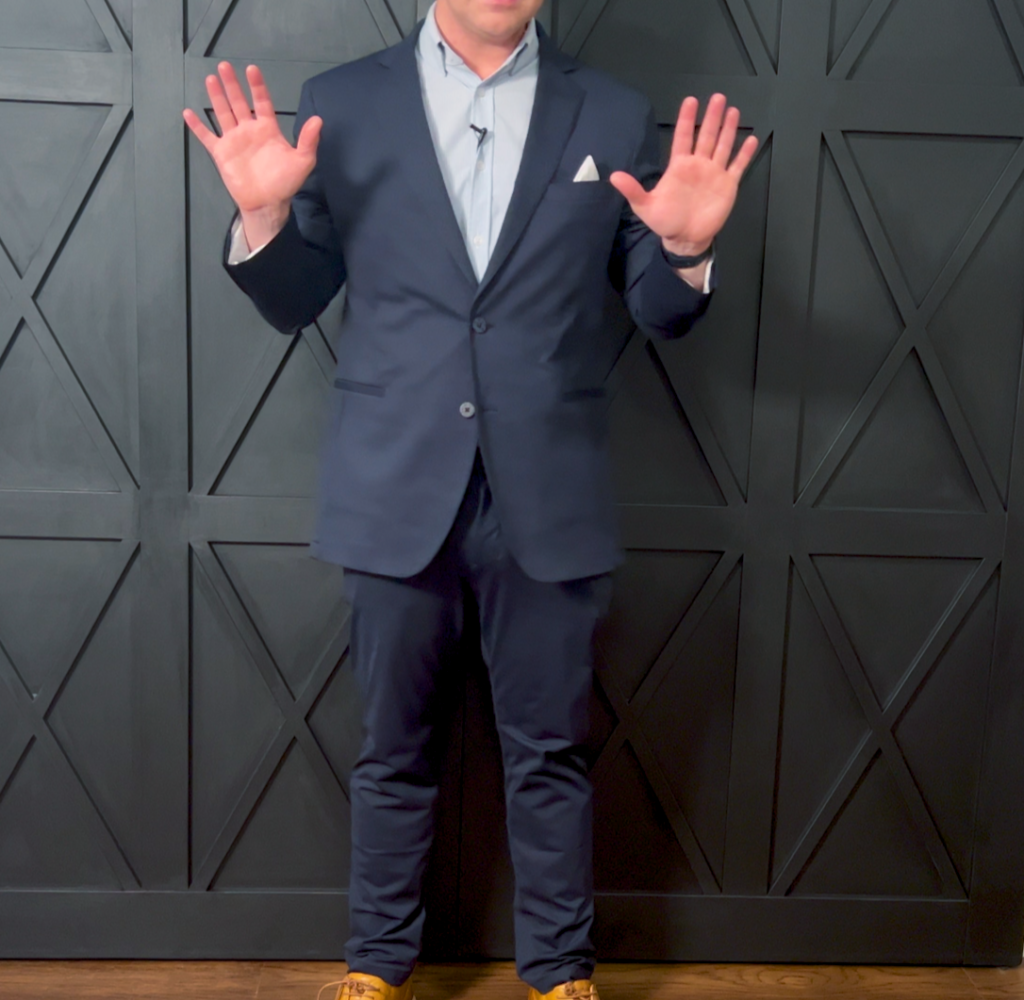 In short, yes – it looks like a normal suit, not a tech suit at all. In fact, all of the suits we tried in our Best Mens Suits Review, all of the suits looked normal (except the Buck Mason Suit, which just looked super wrinkled!). PS: as you'll read in our full Buck Mason Review, we really love the brand, overall!
The longer version: this is NOT a suit you could wear to the Academy Awards (plus, you're supposed to wear a tux) or to Fashion Week. However, no one will know the difference if you are at a wedding or a work event.
Just make sure to get every suit you buy tailored. OK? Thanks!
The Twillory Performance Blazer
To be honest, for only $289, you'll be hard-pressed to find a blazer with this many features and comfort for this low of a price. I was impressed with simply how clean this blazer looked. I wasn't a fan of the Twillory Shirts, but a huge fan of this. I was pleasantly surprised in the best way possible.
There's nothing on this blazer with overt branding (except for inside the Blazer, itself) which is 100% OK in our book.
The Color Options
The Performance Blazer comes in some unique and traditional options. Of course, you have the traditional navy, black, light grey and dark grey – they've added a nice blue color to the mix, too.
The only color we probably would not recommend on the solid list is light grey. That is a really hard color to pull off on a more technical fabric. If you want something in that color, I'd recommend looking at the Ministry of Supply Suit (read our Ministry Of Supply Suit Review).
Patterned Options
They also have some patterned options which simply look over-the-top in our opinion, but the houndstooth pattern looks subtle enough to be ok for weddings and more formal parties.
The Fit
The Blazer also fit true to size and liked the fact that it had double vents in the back of the jacket, compared to the traditional two.
The fit isn't a true "slim fit" or a boxy fit either. It was a great in-between fit that we really liked. It looked very classic in general.
I actually found the sleeve lengths to be perfect for me – but you should still get it tailored.
The Twillory Performance Pants
These pants are just as comfortable as they are stylish. The non-iron performance fabric means you can just throw them in the wash, and the shirt-gripping waistband ensures a tailored and comfortable fit.
The Twillory Performance Pants also have a hidden security pocket, which is perfect for keeping your valuables safe when you're on the go. I like to use pockets like that for my passport or extra cahs.
The Fit
Just like the Twillory Blazer, we found that the Twillory Performance Pants fit true to size. The pants have a bit of stretch to them, which makes them extremely comfortable.
They also come in both waist and inseam sizes, which is perfect for needing less tailoring on a suit. Once again, we always recommend tailoring any suit you buy.
The one thing we didn't like
The Twillory Performance Pants have one thing we don't like: a large metal branded badge on the back of the pants.
In most pants, this would be OK – since we typically don't wear our shirts tucked in. But we do when wearing most dress pants.
We tried to see if it would be easy to remove the tag, but it looks like it could ruin the whole suit. While it's not a deal-killer, it is something to note.
The feature we love: gripper waistband
We first saw this in the best ABC Pant Alternative we tried: the Myles Tour Pants. This is simply a "puffy" printed material on the inside of the waistband that grips onto the dress shirt to keep it from getting un-tucked. Brilliant!
We like that we are seeing this more and more in pants because it really does make a big difference. We just wish it didn't expose the silly branded metal plate on the back of the pants.
How to style the Twillory Blazer and Twillory Pants
Of course, Twillory would like you to pair their performance dress shirts with the blazer and pants. However, in our best performance dress shirts guide, we recommend a couple of other brands: Mizzen + Main and Bluffworks.
How to style the Twillory performance blazer
The easiest way to style the blazer is with a performance dress shirt and a matching pair of performance dress pants. That will give you a nice, solid overall look.
However, you could also pair the Twillory Blazer with jeans. This would look great, actually – and probably how I will wear the Blazer the most often. These pants would look great with Perfect Jean or Duer Jeans (read our Perfect Jean NYC Review and Duer Jeans Review – or even our RevTown Jean Review).
For the very best jeans, check out our honest guide to the best mens jeans.
How to style the Twillory Performance Pants
Of course, as I mentioned, it can go with the blazer – but it could also go with a fancier polo shirt or just a dress shirt (skipping the blazer all together).
These pants are dressy enough to pair with the blazer to make a suit, but also casual enough it can stand on its own.
Twillory Performance Suit Review: the final verdict
A great suit pick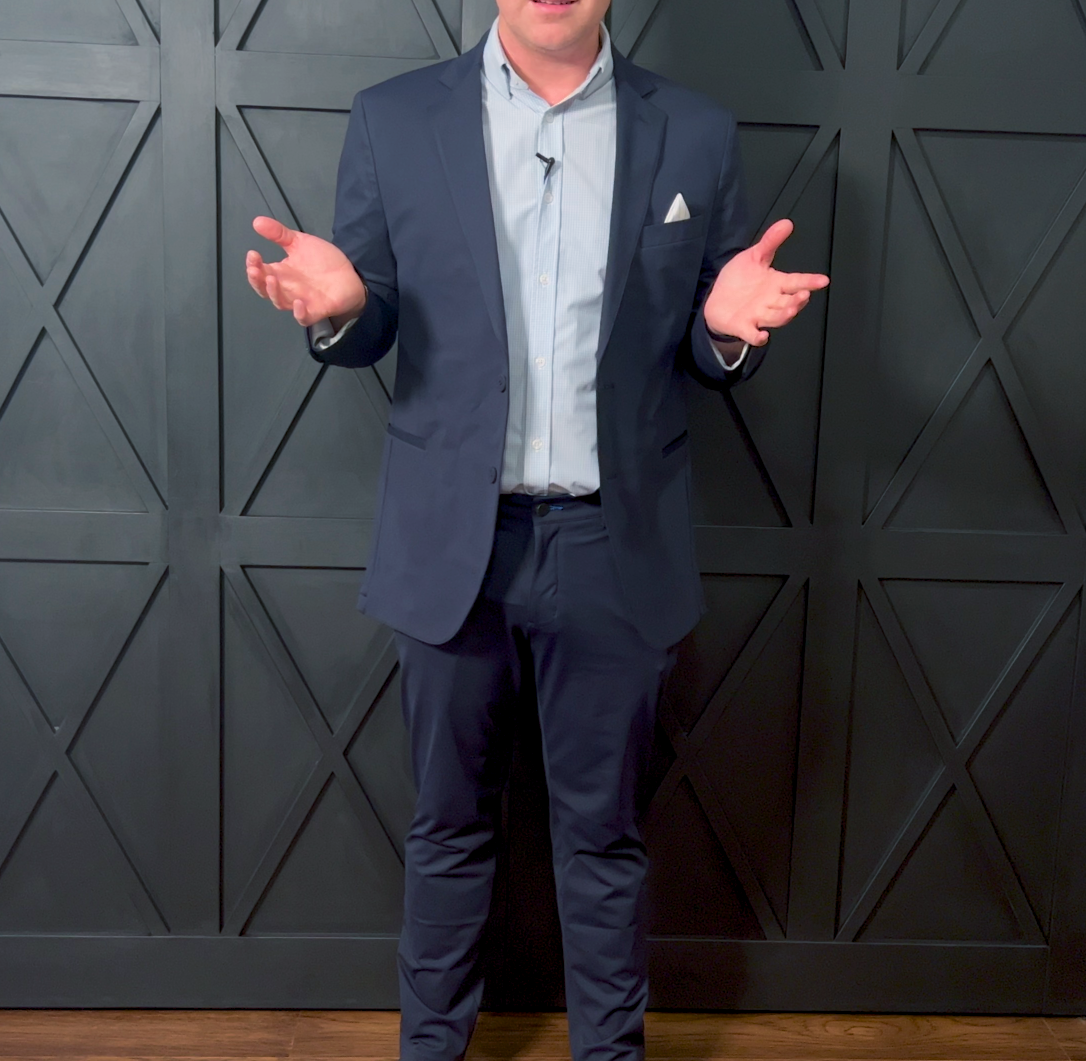 Twillory Performance Suit
Great... if you can get over the branding on the pants pocket.
Buy Now
We might earn a commission if you make a purchase, at no additional cost to you.
In short, we really loved the Twillory Performance Suit. It looks amazing, is super stretchy and comfortable, and is a great price. The only downside is the branding on the pants – but other than that, this suit is great!
Overall, we love the Twillory Performance Suit! It is extremely comfortable and doesn't wrinkle. The only downside is the branding on the pants – but other than that, this suit is great!
I'll definitely be wearing this suit on a regular basis!
To say that we love the suit more than their performance shirts would be an understatement!