Get ready to pedal into the future this Black Friday 2023! As the crisp autumn air ushers in the season of mega deals, we're zooming in on something electrifying – the best Black Friday deals on electric bikes. Gone are the days when getting an eBike meant denting your wallet.
This year, the deals are so good, they'll have you swapping your car keys for bike helmets in no time. From sleek city cruisers to rugged mountain adventurers, we've scoured the market to bring you the top eBike deals that promise quality, performance, and unbeatable prices. Whether you're an eBike enthusiast or a curious newcomer, it's time to gear up and get ready – because these deals are rolling in faster than a downhill sprint!
Rad Power Bikes Black Friday Sale
Right now, Rad Power Bikes is having a huge special sale right on every SINGLE ebike, where you can save big bucks on not just select styles, but ALL styles. Yes, that's correct. You can save on every single eBike from Rad Power Bikes RIGHT NOW.
Early Black Friday Deal: $350 Off RadExpand
Our fan-favorite electric folding bike is $350 off, backed by their Best price promise. Lock in a great bike at a great price through 10/18.
Is this really the best Rad Power Bikes Deal?
Holiday shopping often comes with a side of price-drop paranoia, especially when eyeing those snazzy e-bikes before Black Friday hits. Nobody wants to see their fresh purchase tagged with a lesser price later on. It's like buying a ticket to a rock concert only to find them going for a steal a week later – a tad deflating, right?
Well, Rad Power Bikes has whipped up a little holiday magic to fend off such buyer's blues. Enter the Low Price Promise. They're kickstarting this festive fiesta with an Early Black Friday Sale. The sweet part? Snag an e-bike anytime before the ball drops on New Year's Eve (12/31/23), and you're guaranteed the crème de la crème of deals for the season. No more nail-biting over fluctuating prices.
And here's the cherry on top – if the price decides to take a little nosedive before the year wraps up, they'll toss the difference back into your pocket. It's like having a price safety net while shopping for your e-bike. So, you can now nab that electric steed without the usual price jitters, and roll into the new year knowing you scored the best deal. Rad, isn't it?
Snag Your Sleek Steed Early: $250 Off RadRunner Plus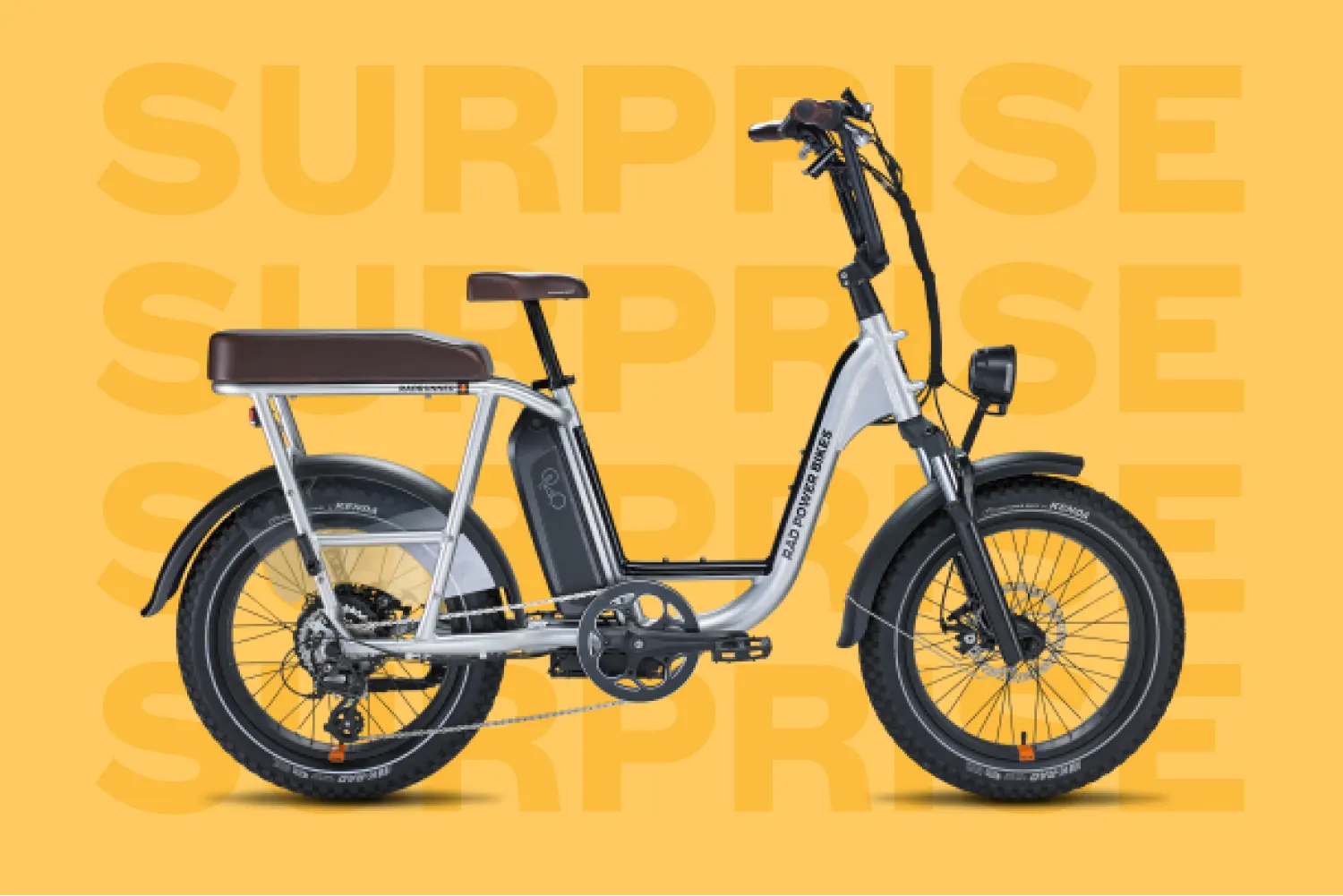 Tempted by the electric buzz around e-bikes? Well, Rad Power Bikes is laying down an offer that's hard to zoom past. Their RadRunner Plus is not just a ride, it's a statement on wheels. With a premium headlight to guide your adventures, a passenger package for that shared laughter on trails, and a front suspension to make bumpy rides a tale of the past, it's a bundle of joy on two wheels.
Now, here's where the plot thickens. The Early Black Friday Deal is your golden ticket to nab this electric steed at a price that'll have your wallet breathing easy. Order by 10/18, and you'll shave a cool $250 off.
RadRover 6 Plus on Sale, too
The RadRover 6 Plus High Step is still on sale, for a whopping $700 off!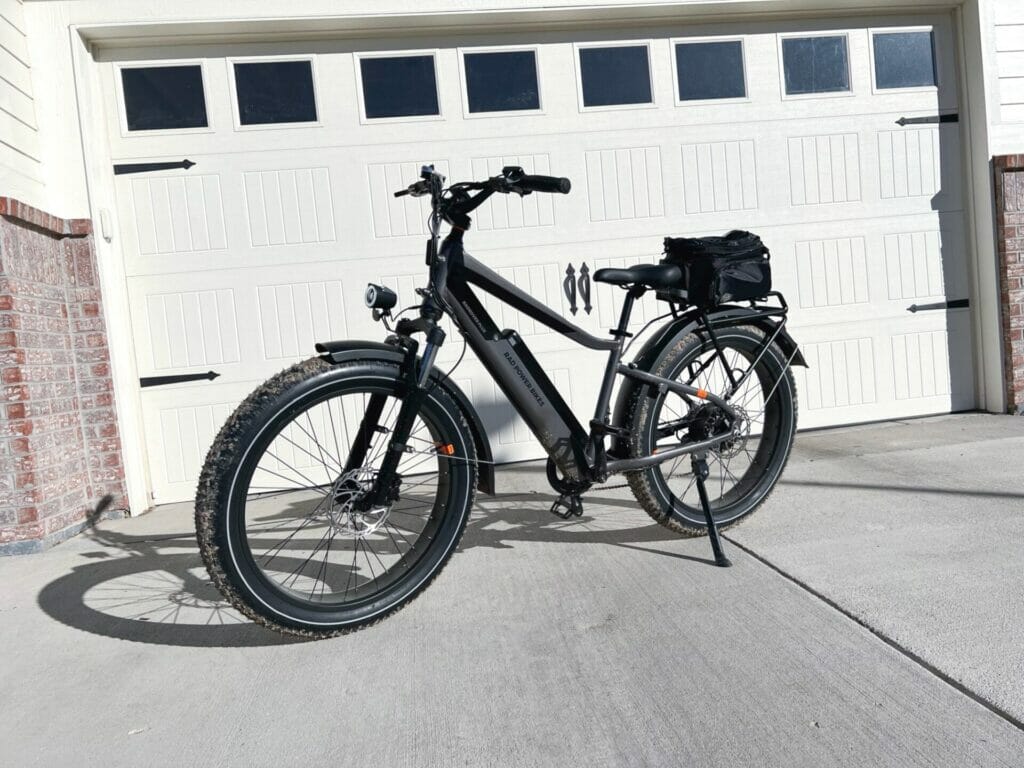 As you can see in our RadRover 6 Plus Review, this is one of our favorite bikes. Also, don't miss our Rad Power Bikes Review. It's seriously a steal.
Where else you can save
Right now, you can get a WHOPPING $1,200 off the RadTrike. Yes, you read that correctly. Get $1,200 off the RadTrike. Read our RadTrike Review.
Seriously... these rarely go on sale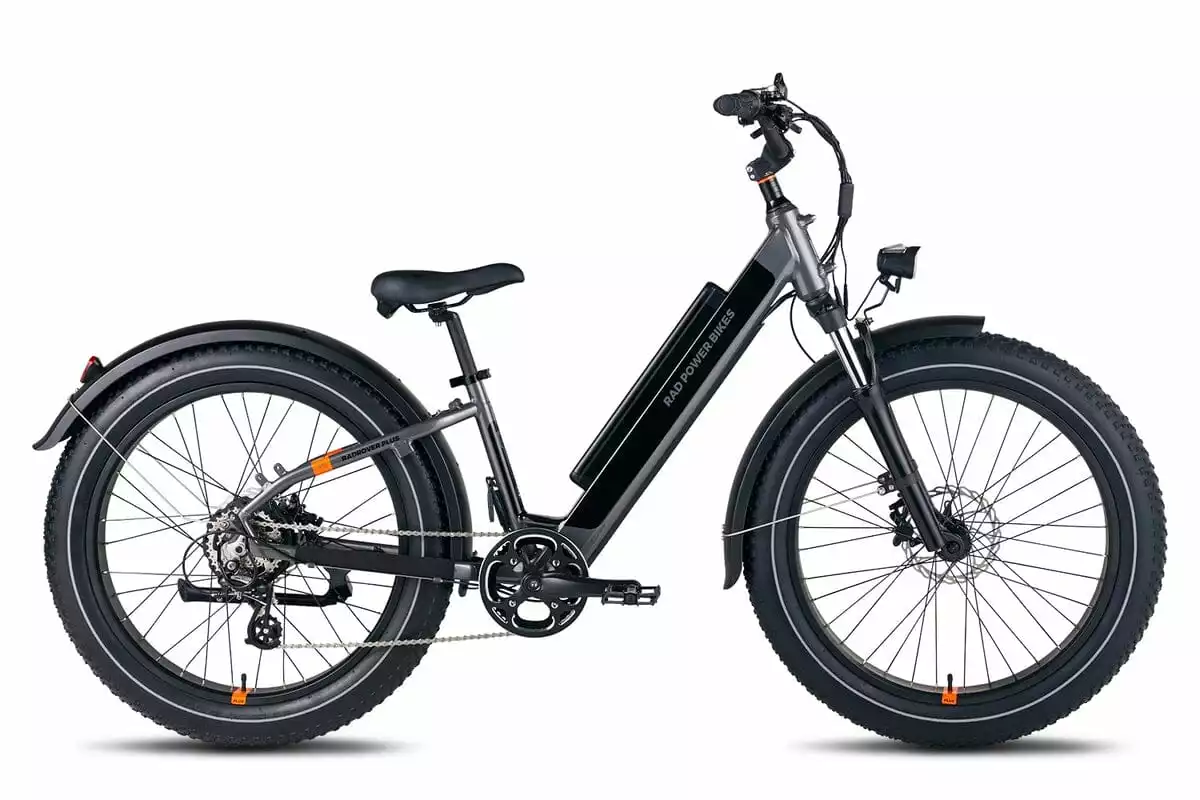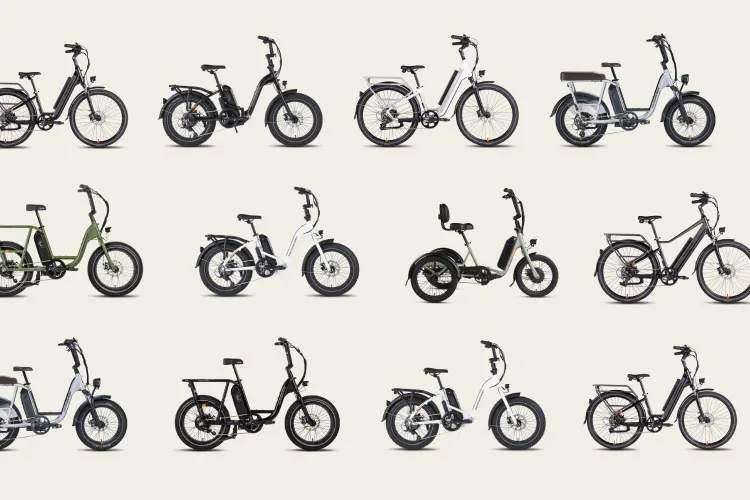 Aventon Electric Bikes: Electrifying Deals and a Tesla Giveaway!
Aventon is turning up the heat this Black Friday with not just irresistible deals on their electric bikes but also a grand giveaway that's sure to rev up your excitement. From November 9th to 28th, Aventon offers more than just discounts; they're offering the chance to win big, including Tesla Model 3s! Here's how you can also save on a Tesla, with our exclusive Tesla Promo Code.
Aventon Black Friday/Cyber Monday Offers:
Extra $200 Off Every eBike: Significant reductions on their entire range, making high-quality eBikes more accessible.
Special eBike Pricing: Enjoy slashed prices on models like the Aventure.2, Level.2, Abound, and more, with savings of up to $600.
$100 in Free Accessories: With every eBike purchase, get $100 worth of free accessories to enhance your riding experience.
Exclusive Abound Bundle: With the purchase of an Abound eBike, receive over $600 in accessories, including handrails, seat pads, panniers, and more, while supplies last.
Grand Giveaway:
Sale and Giveaway Landing Pages:
Aventon's Black Friday event is more than just a sale; it's a festival of electrifying offers and thrilling opportunities. Whether you're in the market for a new eBike or just browsing, Aventon's deals are not to be missed. And remember, we'll be diving into the details in our Aventon Review.
Six Three Zero: Half-Off Holiday Bliss for Cycling Enthusiasts!
For those with a cycling aficionado on their holiday list, or anyone seeking a more comfortable ride, Six Three Zero presents the perfect festive season solution. With up to 50% off all in-stock bikes, this Black Friday sale at Six Three Zero is a cyclist's winter wonderland.
Six Three Zero Black Friday Offer:
Up to 50% Off All Bikes: From e-bikes to beach cruisers, enjoy a massive 50% discount on the entire range of in-stock bikes.
No Code Necessary: Dive straight into the savings without the hassle of promo codes by using this link.
Limited-Time Offer: This spectacular offer is available for a short period, so don't delay!
Perfect Holiday Gifts:
Six Three Zero bikes make for the ideal holiday gift for both avid cyclists and those looking to embark on a new cycling journey. With a range that caters to all levels and preferences, finding the perfect bike is a breeze.
Whether it's for cruising the beachfront or exploring urban landscapes, Six Three Zero's range of bikes offers something for everyone. Their Black Friday sale is the ideal opportunity to snag a high-quality bike at an incredibly low price. And don't forget, we'll be giving you the full rundown on why Six Three Zero bikes are a great choice in our SixThreeZero Review. Gear up for a holiday season filled with joyrides and smooth sailing with Six Three Zero!
Heybike: Spectacular Savings on Cityrun and Tyson e-Bikes!
Heybike is rolling out an incredible offer for a very limited time, focusing on two of their popular models – the Cityrun and the Tyson. For three days only, you have the chance to save big on these efficient and stylish e-bikes.
Heybike Limited Time Weekly Deal:
Massive Savings: Save $400 on the Cityrun and $200 on the Tyson.
Dates of the Offer: This deal is available from November 16th through November 19th, 2023.
Shop Now: Don't miss out on Heybike's Weekly Deals!
Heybike Cityrun and Tyson:
The Cityrun is designed for urban commuting, offering a blend of comfort, style, and efficiency.
The Tyson caters to those looking for a more robust e-bike experience, perfect for both city streets and off-road adventures.
This limited-time offer from Heybike is an exceptional opportunity to get your hands on two of their most sought-after e-bikes at significantly reduced prices. Ideal for both seasoned e-bike riders and newcomers, the Cityrun and Tyson models promise to deliver performance, reliability, and an unmatched riding experience. And as always, for a deeper dive into what makes Heybike stand out in the world of e-bikes, stay tuned for our comprehensive review (coming very soon!). Hurry, these deals won't last long – it's time to ride into savings with Heybike!
QuietKat: Gear Up for Great Outdoors with Exclusive Black Friday Deals!
QuietKat, known for its robust and adventure-ready electric bikes, is bringing some exciting offers to the table this Black Friday and Cyber Monday. From November 19th to 28th, outdoor enthusiasts and e-bike aficionados alike can take advantage of significant discounts and special deals on QuietKat's range of e-bikes and accessories.
QuietKat Black Friday/Cyber Monday Offers:
10% Off + Free Spare Battery: The Apex Pro, Apex Sport, and Ranger models come with a 10% discount and a free spare battery, offering up to $1389 in savings. Use this link.
10% Off Lynx: The Lynx model, known for its versatility and performance, is also available at a 10% discount.
Up to 30% Off Accessories: Enhance your e-biking experience with up to 30% off on a variety of accessories, including trailers, solar panels, and more.
Dates of the Offer:
These exclusive deals are available from November 19th to November 28th, 2023.
QuietKat's range of e-bikes is designed for those who love the thrill of adventure and the call of the wild. With these Black Friday and Cyber Monday deals, it's the perfect time to invest in a high-quality e-bike that can handle rugged terrains and long-distance trails. Whether you're an avid hunter, a backcountry explorer, or simply someone who appreciates the great outdoors, QuietKat has something to offer. And remember, we'll be taking a closer look at QuietKat's e-bikes and accessories in our upcoming review [insert link to review]. Get ready to conquer the trails with QuietKat!
Charge Electric Bikes: Electrify Your Holidays with 55% Off in eBike Black Friday 2023 Deals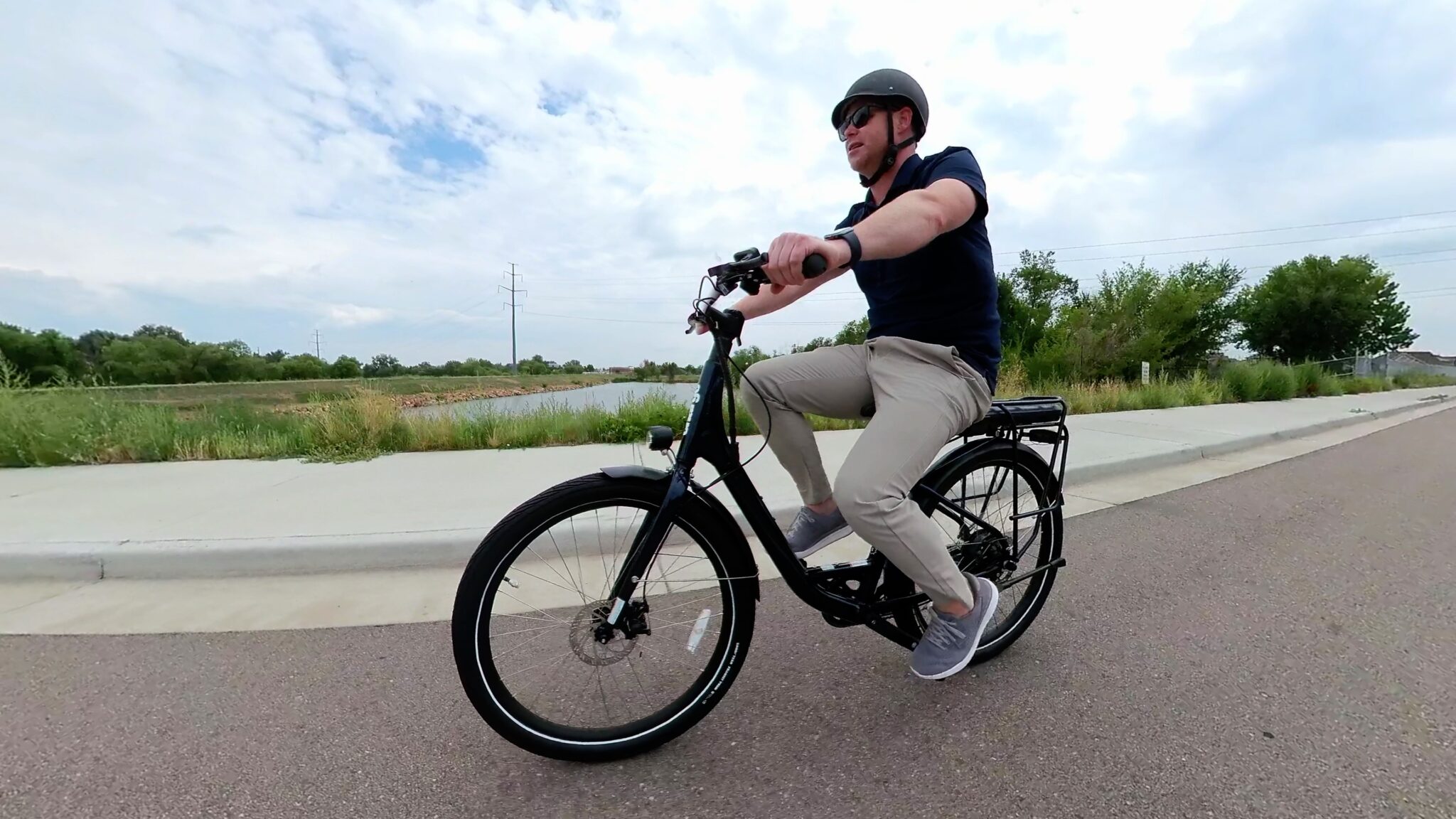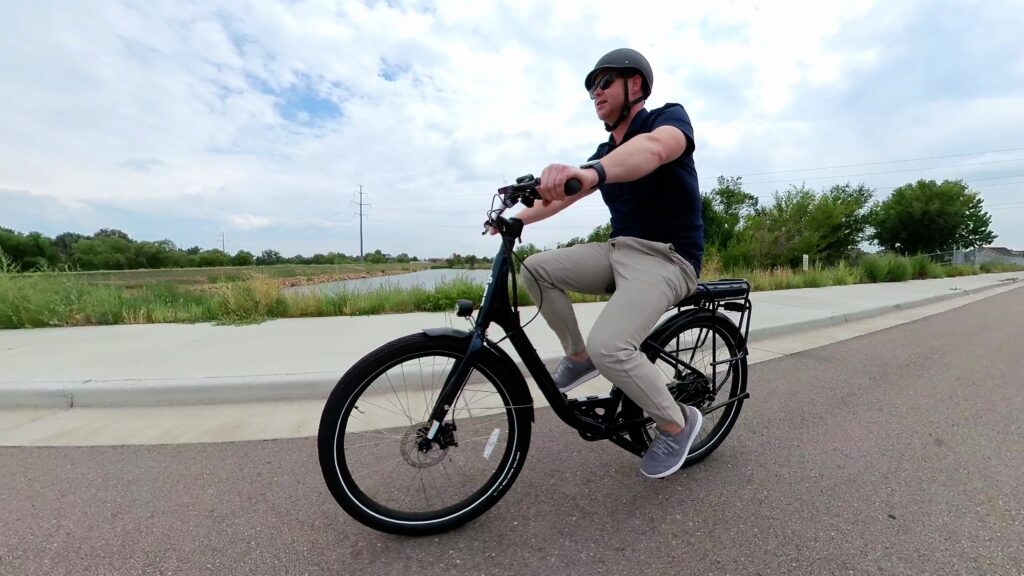 Get ready for an electrifying Black Friday deal from Charge Electric Bikes! They're offering an unprecedented discount that's sure to spark excitement for e-bike enthusiasts and newcomers alike. It's not just a sale; it's the deepest discount they've ever offered, making it the perfect time to explore their innovative range of electric bikes.
Charge Electric Bikes Black Friday Offer:
Incredible 55% Off Sitewide: Unlock a massive 55% discount across all Charge Electric Bikes with the code CYBERCHARGE55.
Sale Dates: This electrifying offer is available from Monday, 11/20, through Black Friday, 11/24.
Ideal for Every Adventure:
Charge Electric Bikes are perfect for a variety of needs, whether it's cruising around the neighborhood or finding a more efficient way to commute.
Charge Electric Bikes are celebrated for their combination of functionality, style, and ease of use. This Black Friday deal offers a fantastic opportunity to acquire a high-quality electric bike at an unbeatable price. Whether you're buying for yourself or looking for the perfect holiday gift, a Charge Electric Bike is a choice that promises both enjoyment and practicality. Keep an eye out for our comprehensive review on Charge Electric Bikes for an in-depth look at what makes them stand out. Prepare to charge into the holiday season with style and savings!
Want more info on electric bikes? Check out our ultimate guide to eBikes, our best eBike accessories and our Rad Power Bikes Review and Aventon Review.
Shopping for great clothing Black Friday deals?
Viribus eBike Deals
We recently posted our Viribus Trike Review and we thinks it's a great deal, especially at less than $800.
The easiest-to-ride e-trike
Viribus Trike
A fun, super low-key trike that is great for people with balance issues, or just want an easy-going trike.
Buy Now
We might earn a commission if you make a purchase, at no additional cost to you.
Viribus's Black Friday Sale is a treasure trove of deals, especially featuring their remarkable Adult Electric Trike – a model we recently reviewed and thoroughly enjoyed. Don't miss the opportunity to own this innovative and comfortable ride at a fantastic price. Check out their deals here and embrace a unique cycling experience with Viribus.
KBO Bikes: Pedal into Black Friday with Exceptional Deals!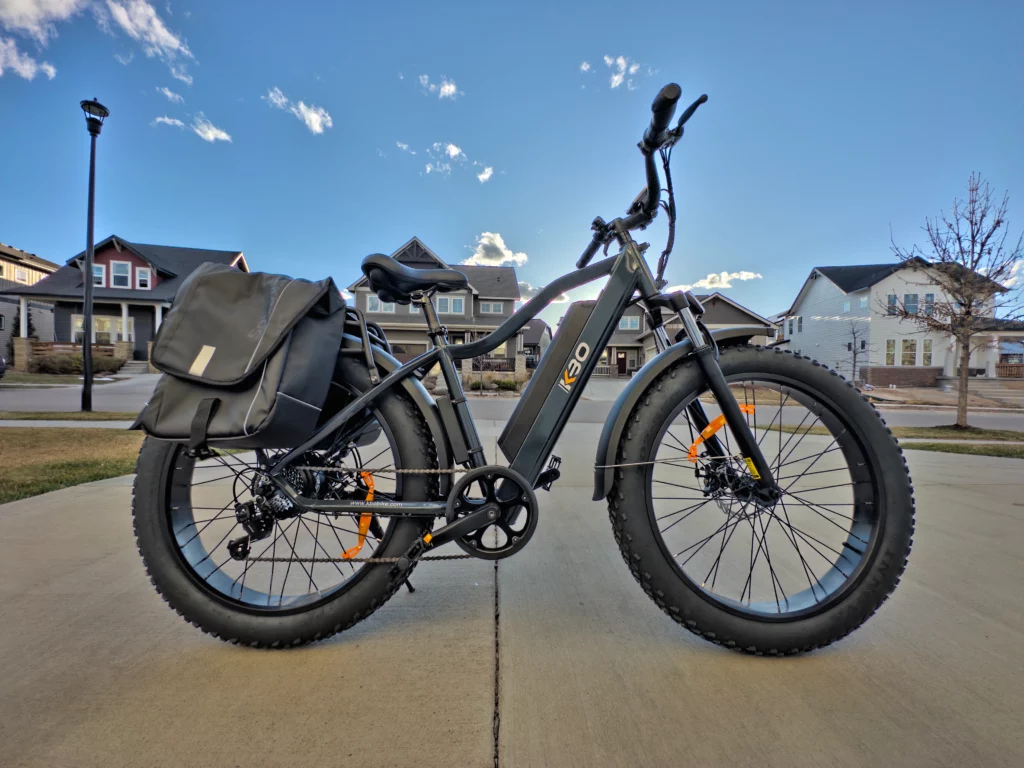 KBO is bringing the heat this Black Friday with remarkable deals on their range of electric bikes. Known for their durability, style, and performance, KBO bikes are a fantastic choice for both urban commuters and leisure riders.
The best deal? You can get the KBO Ranger on sale for a whopping $500 off. You can also get the KBO Tornado for only $999!
With discounts that make these high-quality e-bikes more accessible than ever, it's the perfect time to upgrade your ride. Explore the KBO Black Friday sale here and experience the perfect blend of power, comfort, and sustainability. Whether you're a seasoned e-bike rider or just starting out, KBO's sale offers an exciting opportunity to join the e-bike revolution without stretching your wallet.
Also, check out our KBO Ranger Review and KBO Tornado Review.