Think Black Friday 2023, think unprecedented deals!
This isn't just another run-of-the-mill sale season. It's the year when those untouchable, oh-so-desirable brands finally break their 'no discount' spell. Yes, you read that right!
We're talking about those luxe labels and high-end gadgets that have forever played hard to get with their pricing. From cutting-edge tech wonders to haute couture gems, our roundup is all about those once-in-a-blue-moon deals that are as rare as finding a four-leaf clover.
Gear up, shoppers! It's time to nab those jaw-dropping deals from the crème de la crème of brands – deals so good, they're almost surreal. Let's dive into a Black Friday that promises to be legendary!
Duer Jeans: A Denim Dream Come True This Black Friday 2023
From November 20th to 27th, get ready to stride in style with Duer Jeans' spectacular Black Friday event, offering up to 50% off select styles.
Black Friday Sale
Save up to 50% off select styles.
Buy Now
We might earn a commission if you make a purchase, at no additional cost to you.
But wait, there's more – some styles might just surprise you with even deeper discounts, depending on availability. A heads-up though, discount codes won't be playing mix-and-match during this sale. And here's the kicker – their coveted Winter Denim line, featuring the All-Weather & Fireside Denim, joins the discount party from November 24th to 27th.
These are hot commodities, so they're fashionably late to the sale, and expected to fly off the shelves! Dive into the deal right here and check out our in-depth Duer review.
Bluffworks: Your Ticket to Effortless Style at Half the Price
This Black Friday, Bluffworks is serving up a fashion feast with up to 50% off a selection of their effortlessly stylish pieces. Whether you're updating your wardrobe or searching for that perfect gift, their collection right here is your playground.
From sleek blazers to comfortable travel wear, Bluffworks blends function with fashion in a way that's hard to resist – and even harder when it's up to half off! So, why wait? Dive into their array of styles and find your perfect fit. Don't forget to check out our detailed review for the inside scoop on what makes Bluffworks a cut above the rest.
Amberjack Shoes: Step Up Your Style with a Rare Deal!
Amberjack Shoes, a brand we absolutely adore for its unmatched comfort and sleek design, is presenting an offer that's as rare as finding a diamond in your backyard.
For those who know, Amberjack Shoes (probably in the know from our Amberjack Shoe Review) almost never go on sale, making this opportunity truly one-of-a-kind. With our exclusive code WTI2023, you can unlock a 15% discount on these premium shoes.
Amberjack Shoes Special Offer:
Exclusive 15% Off: Use the code WTI2023 at checkout to claim your discount.
Never-on-Sale Shoes: This is a rare chance to own a pair of Amberjack Shoes at a discounted price.
Whether it's for work, casual outings, or that special event, Amberjack Shoes are the epitome of comfort meeting style. Don't let this unusual opportunity slip away.
Treat your feet to the luxury they deserve and make a style statement wherever you go. And of course, for an in-depth review on why we're head over heels for Amberjack Shoes, check out our Amberjack Review. Step into the world of comfort with style!
Jamby's: Lounge in Luxury for Less This Black Friday
Get ready to elevate your loungewear game with Jamby's Black Friday special, offering a snug 30% off their collection – no coupon code needed! Known for their premium comfort and chic designs, Jamby's makes lounging an art form. And let's face it, who doesn't love a good excuse to stay in comfy clothes all day? Especially when they're as stylish as these holiday prints.
Yes, they might be on the pricier side, but trust us, the comfort is worth every penny. Slide into these luxurious loungewear pieces and feel the difference. For an in-depth look at why we can't get enough of Jamby's, be sure to check out our Jamby's review and Jambys promo code.
Everlane: Unwrap Up to 50% Off on Timeless Fashion
Everlane is joining the Black Friday fiesta with an irresistible up to 50% off sale for both men and women. Known for their commitment to quality and timeless style, this sale is a rare chance to snag their sustainable and chic pieces at unbeatable prices.
Whether you're after a classic look or something more contemporary, Everlane's women's sale and men's sale have got you covered. From cozy cashmere to tailored trousers, Everlane's sale is a fashionista's dream come true.
Save big!
Everlane Black Friday
Save up to 50% on a ton of styles.
Shop Now
We might earn a commission if you make a purchase, at no additional cost to you.
Don't miss out on this opportunity to upgrade your wardrobe with sustainable sophistication. And for a deeper dive into why Everlane is a must-have in your closet, take a look at our detailed Everlane review.
Ministry of Supply: Revolutionize Your Wardrobe with Science-Backed Fashion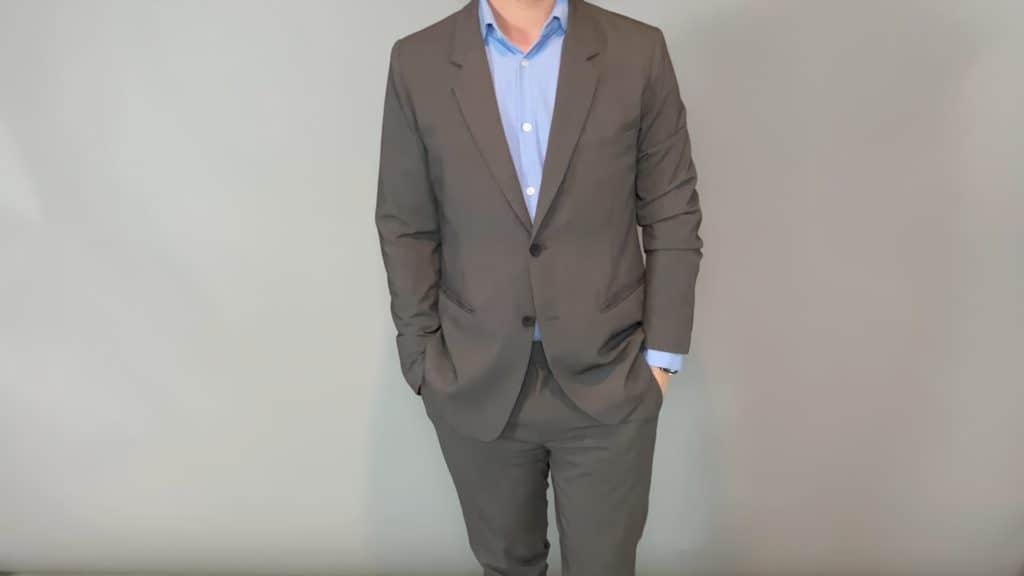 Ministry of Supply, the Boston-based pioneer in workleisure, is rolling out their most significant Black Friday promotion yet. With the magic of science and a commitment to long-lasting quality, they're offering:
Code BF25: Enjoy a flat 25% off sitewide, with absolutely no exclusions.
Code BF35: Splurge a little (okay, a lot) and get a generous 35% off on orders of $500 or more.
Remember, these codes are your golden tickets from now until 11/29/23 at 11:59PM PT. Just a heads-up, you'll need to apply these codes at checkout, and they don't mix and mingle with other offers or rewards.
Plus, purchases with these codes are eligible for exchange or store credit (unless they're marked Final Sale).
Ministry of Supply isn't just about clothes; they're about innovation. Their pieces undergo over 50 lab tests, ensuring they won't shrink, pill, or lose their charm. Read more in our Ministry of Supply Review, see where they rank in the best travel suits, and more.
Mizzen and Main: Gear Up for a Stylish Black Friday Surprise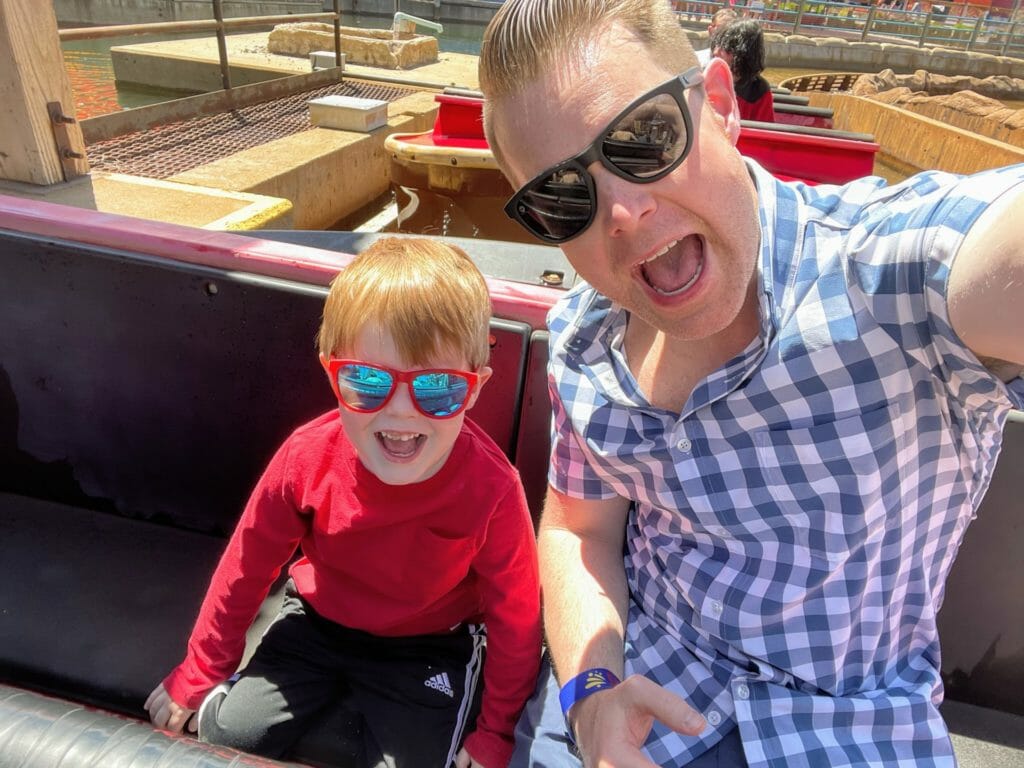 Get ready, fashion aficionados! Mizzen and Main, one of our all-time favorite clothing brands, is brewing something special for Black Friday.
#1 Best Performance Dress Shirt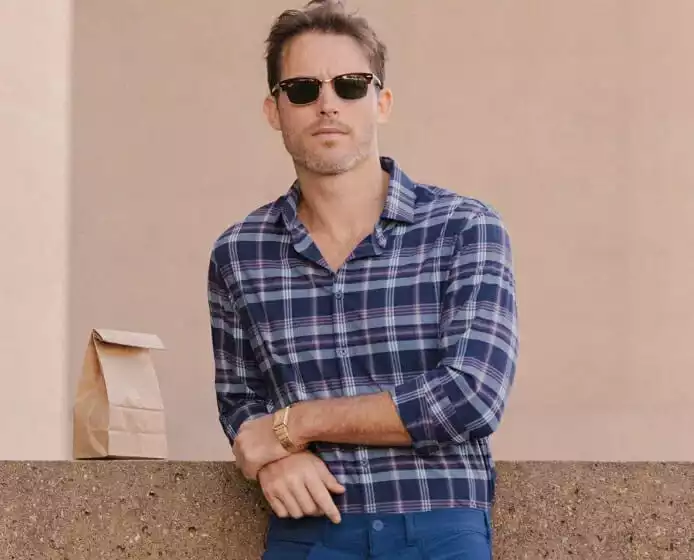 Mizzen+Main Dress Shirts
The performance dress shirt that started it all. Available in a wide variety of designs and fits, you can find the perfect button-up shirt for you.
Buy Now
Our Review
We might earn a commission if you make a purchase, at no additional cost to you.
Known for their impeccable blend of comfort and class, Mizzen and Main is the go-to for those who value both style and practicality in their wardrobe. While we're still on the edge of our seats for the full scoop on their Black Friday sale, one thing's for certain – it's going to be big!
Keep your eyes peeled and watch this space, as we'll be dropping all the juicy details of their exclusive deals very soon. And of course, once the sale is live, we'll also share our in-depth review of their must-have pieces.
Stay tuned – stylish surprises are just around the corner!
Knockaround Shades: Brighten Up Your Black Friday with Sizzling Deals!
Get ready to up your style game with Knockaround Shades' sensational Black Friday and Cyber Monday deals! Perfect for the sunny days ahead or as a cool gift, these offers are too good to miss:
Black Friday to Cyber Monday Deal:
30% Off Sitewide: Dive into a sea of shades with a flat 30% off across the board.
Bonus Daily Deals: Keep an eye out for daily deals with discounts soaring up to 50% off!

Validity: From 11/23 to 11/28
Spread the word and let your circle in on Knockaround's unmissable offers. Whether you're shopping for yourself or ticking off your gift list, these deals are a perfect way to kickstart your holiday shopping. And don't forget, we'll be sharing our in-depth take on our favorite Knockaround finds and even our kid's Knockaround Review. Get set to shade up in style!
Bombas: Cozy Up with Savings and Share the Warmth
Bombas, the brand known for its ultra-comfortable socks and commitment to giving back, is rolling out a heartwarming series of Black Friday sales. Not only can you snag some cozy deals, but you'll also be spreading joy, as Bombas donates an item for every purchase made. Here's the lowdown on their offers:
The Big Bombas Sale:
25% Off Storewide: The main event! Get a quarter off everything during the biggest sale of the season.

Validity: 11/24 to 11/27.
Use code: GOBIG25
Each purchase not only brings comfort to your feet but also supports Bombas' mission to help those in need. It's a win-win! Also read our in-depth Bombas review where we'll dive into why Bombas socks are a step above the rest. Shop, save, and make a difference with Bombas this Black Friday 2023!!
Allbirds: Eco-Friendly Comfort at Unbeatable Black Friday Prices!"
Allbirds, renowned for their sustainable and ultra-comfortable footwear, is stepping into the Black Friday scene with some enticing deals. Known for their commitment to eco-friendly materials and innovative design, Allbirds shoes are a must-have for environmentally conscious fashionistas and comfort-seekers alike.
Allbirds Black Friday Sale
Special Discounts: Dive into Allbirds' Black Friday sale, featuring a selection of their popular shoes at discounted prices.
Eco-Friendly Fashion: Embrace style that cares for the planet, with shoes made from natural and recycled materials
Our Favorite Shoe Brand
Allbirds Shoes
We love everything about Allbirds - from their kids shoes to the Mizzles. They are one of our favorite shoe brands for so many reasons. You simply can't go wrong with Allbirds.
Shop Men
Shop Women
We might earn a commission if you make a purchase, at no additional cost to you.
Whether you're looking for casual sneakers, comfy runners, or stylish everyday shoes, Allbirds' Black Friday sale is the perfect opportunity to snag a pair (or two!) at a great price.
Not only will your feet thank you for the unmatched comfort, but your conscience can also rest easy knowing you're supporting a brand that prioritizes the planet. For more insights into what makes Allbirds a standout choice in sustainable footwear, check out our detailed Allbirds review. Don't miss out on the chance to step up your shoe game with Allbirds this Black Friday!
True Classic Tees: Transform Your Wardrobe with the Biggest Sale of the Year!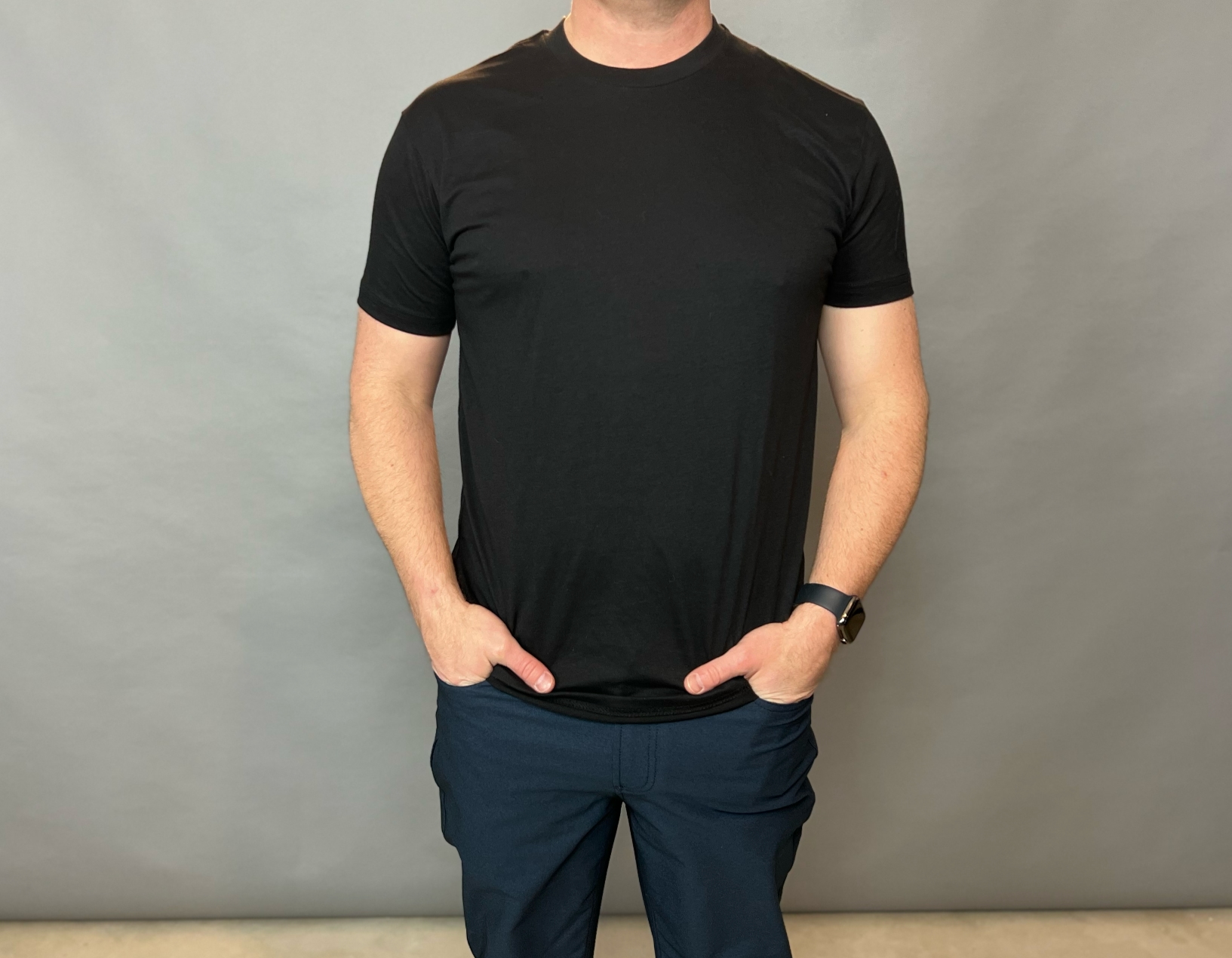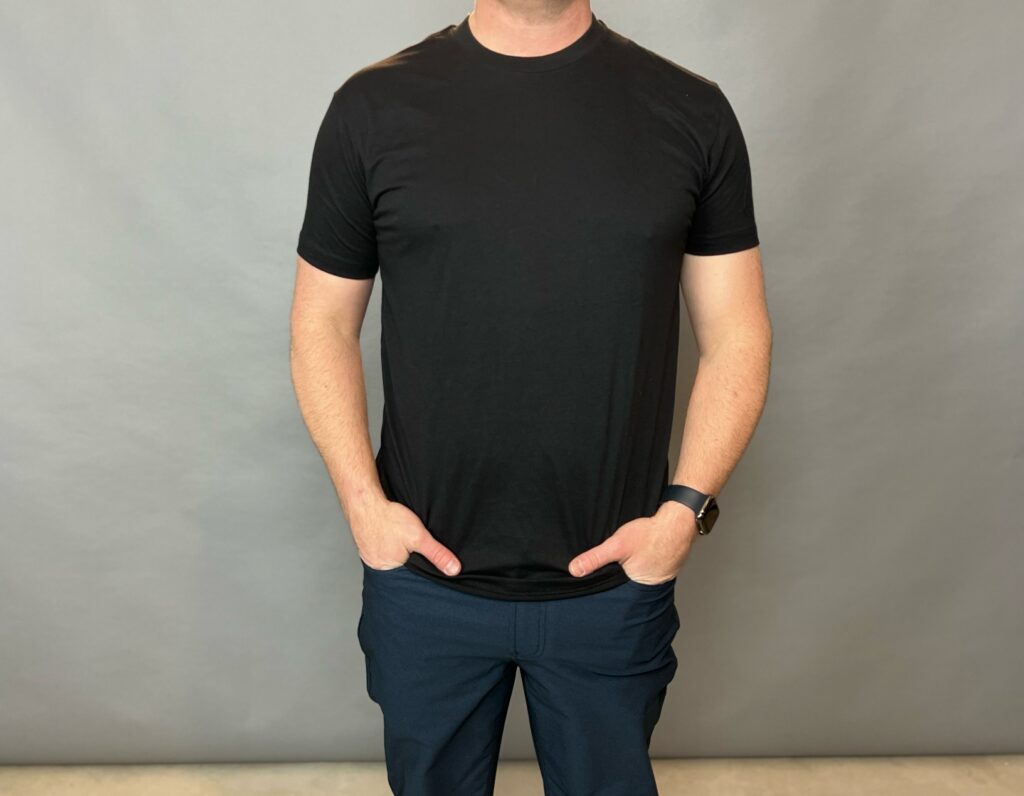 True Classic, a brand celebrated for revolutionizing men's t-shirts, is launching its biggest sale of the year, just in time for the holidays.
With up to 70% off sitewide, it's the perfect opportunity to gift the men in your life (or yourself) with tees that blend comfort with style. Known for a fit that's looser around the torso and snugger in the arms and chest, True Classic tees are designed to enhance appearance and boost confidence.
Trusted by over 3 million men globally and backed by 150k+ 5-star reviews (including our True Classic Tees Review), these tees are more than just clothing; they're a lifestyle upgrade. Dive into their holiday sale, running from Black Friday through the end of November, and experience why over 25 million units have been sold. Elevate your casual wear with True Classic – where style meets comfort.
PS: Most people wonder which is better – True Classic Tees. or Fresh Clean Tees.