So it is no secret that we are HUGE fans of Everlane! Now it's time to bring you our newest Everlane scoop: the Everlane Leggings Review.
👍🏻What We Love
👎🏻What We Don't Love
– The price! You can't beat it.
– The material, it's great.
– The Colors
– No branding on the leggings
– The sizing, it runs small.
– The waistband
Be sure the read our review on the top 15 Everlane items that will transform your closet and even our Everlane Performance Chinos Review.
Everlane Leggings Review: Why now?
If you've seen any of our other Everlane Reviews, you will notice that we were missing a huge category in clothing: women's pants.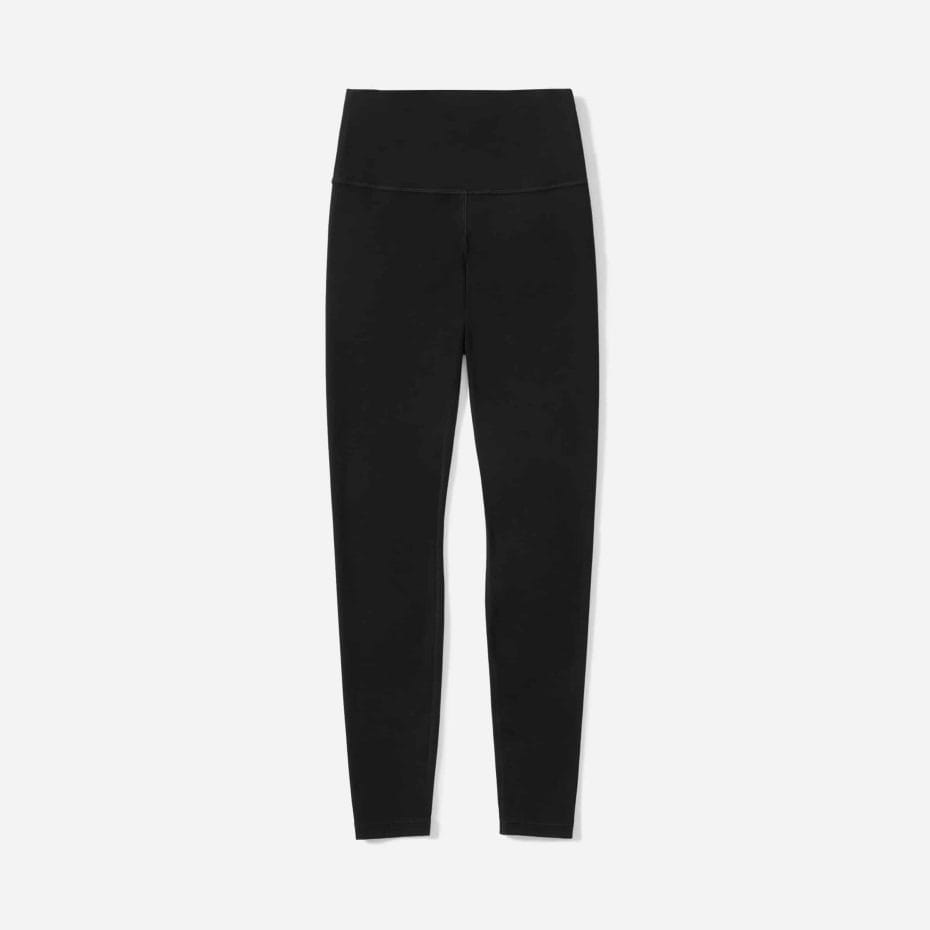 I'm not a huge fan of denim for my lifestyle. With running around after my kids, playing on the floor and daily pilates – denim is just not the most comfortable choice. I pretty much live in leggings (check out this Velvet Lululemon Leggings Review!), so when Everlane came out with the Perform Legging I jumped on the waitlist the second I could and of course I have been impressed with these very affordable, high-quality leggings!
The slogan for the Perform Legging by Everlane is, "Do what you want – in a legging that does it all." 
As I mentioned above, leggings are just so comfortable and versatile for my lifestyle! The Perform Legging is only $58 and comes in four colors: black, lichen, brandy rose and ink grey.  They are made from technical Italian fabric and comprised of 58% recycled nylon and no harmful chemicals.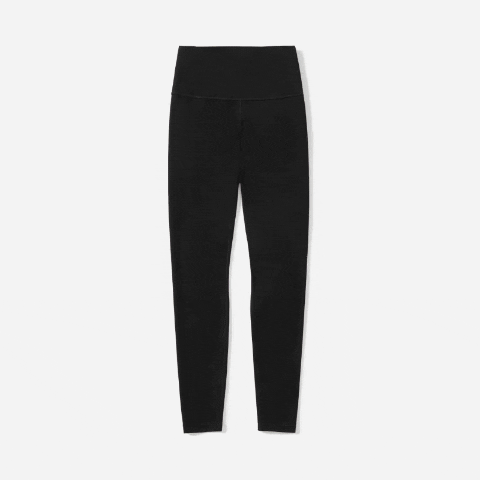 Perform Leggings Review: What we love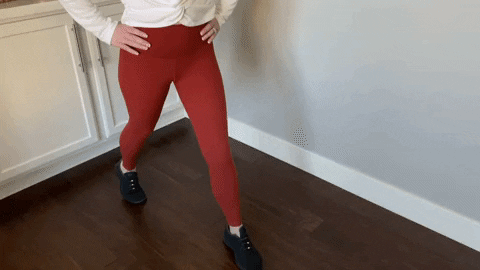 The price is simply amazing. At $58, the Perform Legging is about half what you will pay for similar quality leggings.
The colors: the four colors they choose are all great basics.
The material: it sucks everything in without being uncomfortable. 
The fit: nice high waisted design and comes in two lengths – ankle (perfect for us shorties!) and regular. 
Everlane's commitment to sustainability and using recycled materials without harsh chemicals. 
What we don't love about The Perform Legging by Everlane
The sizing – I would say these run pretty small. I first ordered an XS which is my usual size (I'm a 25 in denim) and they were WAY TOO SMALL. When I bent over they were completely see-through because the fabric was stretched too thin. I exchanged the XS for a small (did you know you can return Everlane items to World Market and get an instant credit to reorder?!?) and they fit way better. 
The waistband rolls down – is this a pet peeve for any other legging wearers out there? Drives me crazy!  
Who are the Everlane Leggings for?
The Perform Legging by Everlane is a great legging alternative to any of the big athleisure brands. It costs about half what most comparable leggings do and is sustainably made. They have a similar fit and feel to the Align Leggings by Lululemon except they get you more compression and have a slightly "slicker" feel. 
How to Style The Perform Legging by Everlane
How can you not style leggings?  Haha! My daily uniform is usually leggings, a tee-shirt, and a sweater or jacket. The Perform Legging by Everlane fits nicely in the legging rotation!
Check out the top 15 styles from Everlane that will transform your closet.

Alternatives to Everlane Perform Leggings
If you love leggings and you want to see how these compare to my other favorites, please see our Legging Roundup post – coming very soon!
The Perform Legging by Everlane Review: The Final Verdict.
Overall, I am loving that Everlane is now in the legging business. I love these leggings and think they are very comparable to others that run twice the price. I would suggest sizing up a size to get your most ideal fit.
Gotta love everything Everlane does – we love Everlane!
Buy these awesome leggings here or: