If you're ready to try Keto, you might be shocked, initially, at how much it costs. That's because the Keto diet has become a bit trendy (I've been doing it for 14+ years) and tons of companies are trying to capitalize on it. But if you want to do Keto on a Budget, then I've got the guide for you!
What is the keto diet? 
The Keto Diet is a low-carb, high-fat diet that has been used for decades to help people lose weight and gain energy. The idea behind it is simple – by cutting out carbohydrates and eating more fat, your body enters into a state of ketosis where it burns stored body fat instead of glucose (carbs) as fuel.
Most people recommend cutting your carbs down less than 20 Grams of Net Carbs (which the formula for net carbs is pretty simple: carbs – fiber = net carbs).
Benefits of the keto diet 
There are several reasons to try the Keto diet, but the biggest benefits include weight loss, increased energy, improved mental clarity and focus, better blood sugar control, and improved cardiovascular health.
Once you get the hang of the Keto Diet, it's much easier to keep track of what you are eating – since you don't need to calculate calories. You can simply eat foods that are high fat and low carb.
Keto on a Budget 
So how can you do Keto without breaking the bank? Here are some tips to help you do the Keto diet without spending too much. 
Bonus, check out our guide to the best grocery delivery services, so you aren't tempted to buy something else!
Buy High Calorie/Low Carb Foods 
One of the best ways to save money on the Keto diet is to buy high-calorie, low-carb foods.
Some of the best keto foods are no processed foods, but available for a decent price. Some staples of foods with healthy fats, and perfect for the ketogenic diet are:
Ground Beef (no need to get lean ground beef, either)
Extra Virgin Olive Oil
Pork Chops
Chicken Thighs
Chicken Breast
Celery Sticks
Avocado Oil
Cream Cheese
Coconut Oil
Frozen Fruits (just make sure they are low in net carbs)
Frozen Veggies (especially Frozen Broccoli)
Whole Chicken (think COSTCO!)
Cauliflower Rice
Hard-boiled Eggs (or just regular eggs that you hard boil yourself)
Nuts
Cheese
Bacon
Butter
Heavy Cream
MCT Oil
Canned Tuna
Canned Sardies (OK, I can't do this one, but that's ok).
Those are much better than any celery sticks dinner you'd have on a budget, low-calorie meal plan. But best of all, you will feel much fuller and more satisfied after eating those foods, compared to processed foods like a bowl of cereal or white bread toast.
There are some other, grosser items, like organ meats that are keto staples for some. But dont' worry – we aren't that extreme.
Nuts + Eggs
Nuts, in particular, are an excellent source of healthy fats and proteins, while eggs contain all nine essential amino acids and are a great way to get your proteins in for breakfast. Both of these foods are relatively inexpensive and will keep you full longer so that you don't have to eat as often throughout the day. 
Chicken + Deli Meats
We love chicken and Deli meats on the Keto diet. As long as you aren't super picky (except picky to make sure the meats don't have any hidden sugars), you can get a lot of protein for not too much money.
They can be one of the most surprisingly affordable foods, as long as you are flexible.
Avoid "Keto" Food Products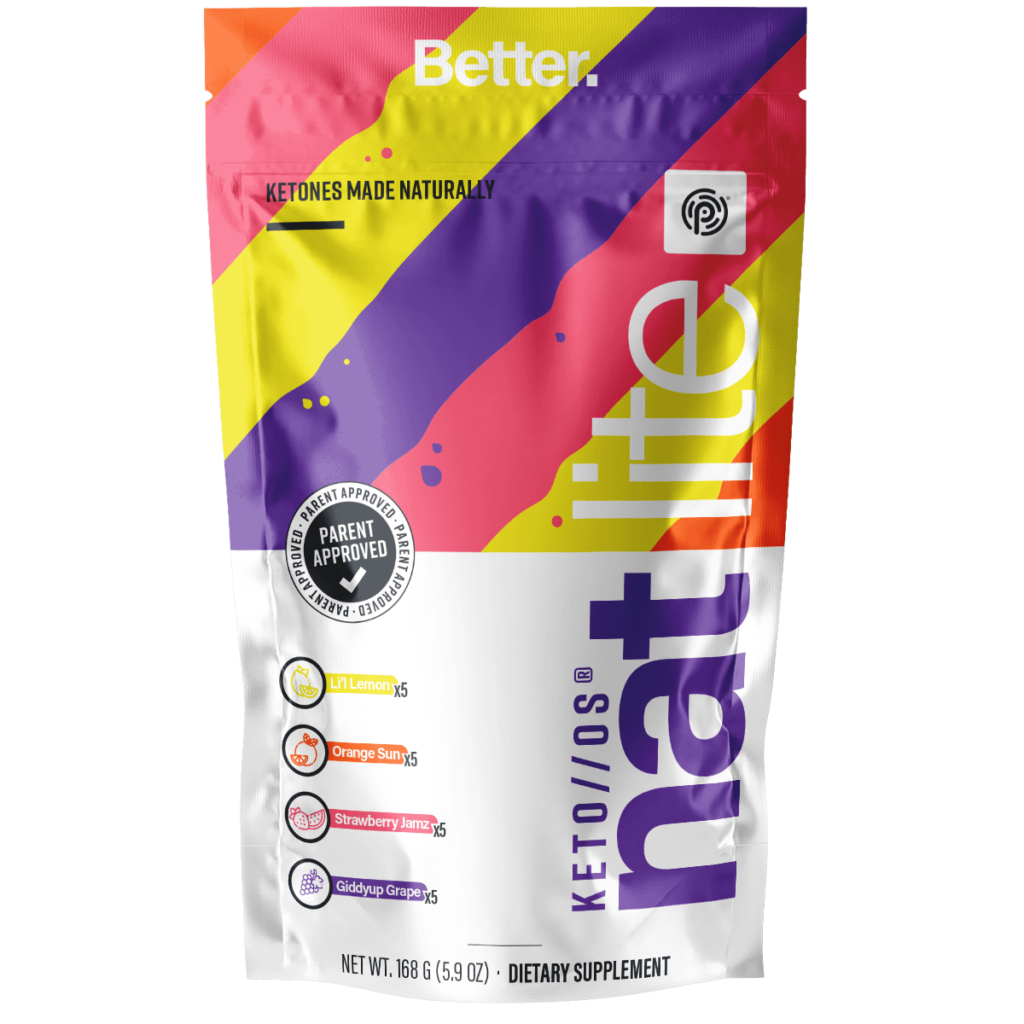 There are a ton of companies out there capitalizing on the Keto craze by creating their own versions of traditional foods such as cookies, chips and more – but they are kinda cheating. These foods typically have a ton of processed ingredients and sugar substitutes.
Sugar substitutes, in particular, can cause a lot of damage to your gut, so try avoiding them if you can. I typically keep some in stock as a keto staple (to get rid of cravings), but don't overdo it.
There are even multi-level marketing companies (like Pruvit) focused on selling Ketones. Check out how to get cheaper Pruvit.
Stock Up On Vegetables
Fresh vegetables should always be at the top of your grocery list if you're following the Keto diet on a budget since they are one of the most affordable things to buy.
Make sure you get a variety of colors so you get different nutrients and vitamins. If you have a food processor, you can buy frozen vegetables to make things like cauliflower rice for a cheaper price.
Finally, don't forget to include spices in your food – they are an easy way to add flavor without adding calories or carbs!
Meal Prep 
Meal prepping can also save you a lot of money when following this diet because you won't have to buy multiple meals or snacks each day or week; instead, you can make one big batch of food that will last for several days or even weeks depending on what type of food it is.
Additionally, meal prepping helps ensure that all your meals follow the Keto diet guidelines since everything will already be portioned out when it's time for you to eat.
This saves time and prevents overeating because everything has already been portioned out in advance according to your nutritional needs for that meal. 
Focus on meals and snacks that you can find pre-packaged, but are easy and inexpensive to make on your own. For example, I love cheese sticks wrapped with mozzarella. This is about $5-$6 if I buy directly from Target (or use Shipt, read our Shipt Review). However, if I make it myself, it's just a couple of bucks.
Shop Around 
It's important to shop around when looking for Keto-friendly ingredients or products because prices can vary significantly between stores (even online stores). Compare prices between different stores before making any purchases so that you can get the best deal possible on whatever item(s) you're looking for. It's also helpful to look into store loyalty programs or sign up for email subscriptions from various retailers. These could offer discounts on certain items or even free shipping if orders reach a certain amount (e.g., $50). 
Buy In Bulk 
Buying in bulk is another great way to save money on groceries when following this diet as buying large amounts of food at once usually results in lower prices per unit than buying smaller amounts over time would cost overall – think Costco/Sam's Club pricing!
Not only will this help reduce grocery costs but it'll also eliminate unnecessary trips back and forth from the store which could end up saving even more money in gas costs over time too! 
It's always crazy to me, the things that are much cheaper at some place like Costco. I've found these items to be cheaper at Costco, in general:
Most frozen foods
Whole Chickens (pre-cooked)
Cheese, especially shredded cheese (put 1 bag in the fridge, 1 in the freezer
Eggs
I've found other foods, while incredible high-quality, to be hit or miss in terms of price.
It's also a great place to buy budget-friendly keto snacks, like salami and cheese packages.
Buy the RIGHT Keto Foods – like meal replacements
A great keto on a budget pick
Keto Chow Meal Replacements
May seem expensive, but at about $5/meal, it's a great deal!
Buy Now
We might earn a commission if you make a purchase, at no additional cost to you.
Keto Chow is a great option if you're looking for a convenient meal-replacement shake. Unlike other meal replacement shakes, this shake is specifically designed with the ketogenic diet in mind, so you can be sure it's low-carb and high-fat. You might be shocked at the price of a large bag, about $90, but don't be.
While it might seem expensive at first — at about $5/meal—you'd be hard-pressed to find many meals below $5 that could provide you with the same quality of nutrition as Keto Chow. Shoot, you'd be hard-pressed to find a non-keto meal for that price. You can barely get a happy meal for that price.
Keto Chow has researched Keto to the extreme and created extremely cost-effective foods, even if it feels like it's more expensive.
Also, read about the best keto electrolytes.
Buy Keto Supplements on Sale
You can always find a decent deal on Keto foods, Keto Snacks and Keto Supplement – if you wait for the right time.
For example, Perfect Keto (one of our top Keto Brands – read our Perfect Keto Review and check out our Perfect Keto Promo Code) offers a great new year's deal.
You can also bundle products to eat healthier and stay on the low carb diet.
Must-have supplements that I use
The only true "keto" supplement that I use is electrolytes.
Being on the keto diet can cause you to be dehydrated. That's because when you cut out carbs, your body releases water as it breaks down fat for energy. So, make sure to get enough electrolytes from either a pill or a powder form.
Most people also use MCT oil in their coffee every morning. MCT stands for medium-chain triglycerides, fatty acids that help boost brain function and provide energy.
Final Thoughts: Keto on a budget
The Keto Diet doesn't have to be expensive. With a little bit of planning and shopping around, you can save money on all sorts of Keto-friendly ingredients and products.
Remember to focus on pre-packaged meals that are easy and inexpensive to make yourself, shop around for the best prices, buy in bulk when possible, buy the right supplements, and look for sales on those supplements. With a few changes, you can easily save money while sticking to the Keto Diet.
Good luck and enjoy your low-carb journey! Once you get used to it, you'll quickly find that following the Keto Diet on a budget is totally achievable. All it takes is a bit of planning!
Happy Keto-ing! 🙂
If you're curious about learning more, check out our Keyto Review (and while you're at it, our Lumen and Keto Review).
Want to drink more water on Keto? Check out our Cirkul Bottle Review. Also, check out our Genius Gourmet Review.