Helmsman Review: It seems like Mizzen + Main just can't seem to find the perfect pair of Chinos to add to their collection. But it seems like they might have finally found their mark with the new Helmsman line of Chinos – the 3rd generation pants from one of my personal favorite brands.
These pants are much improved over the previous generation that we tested!
Super stretchy and lightweight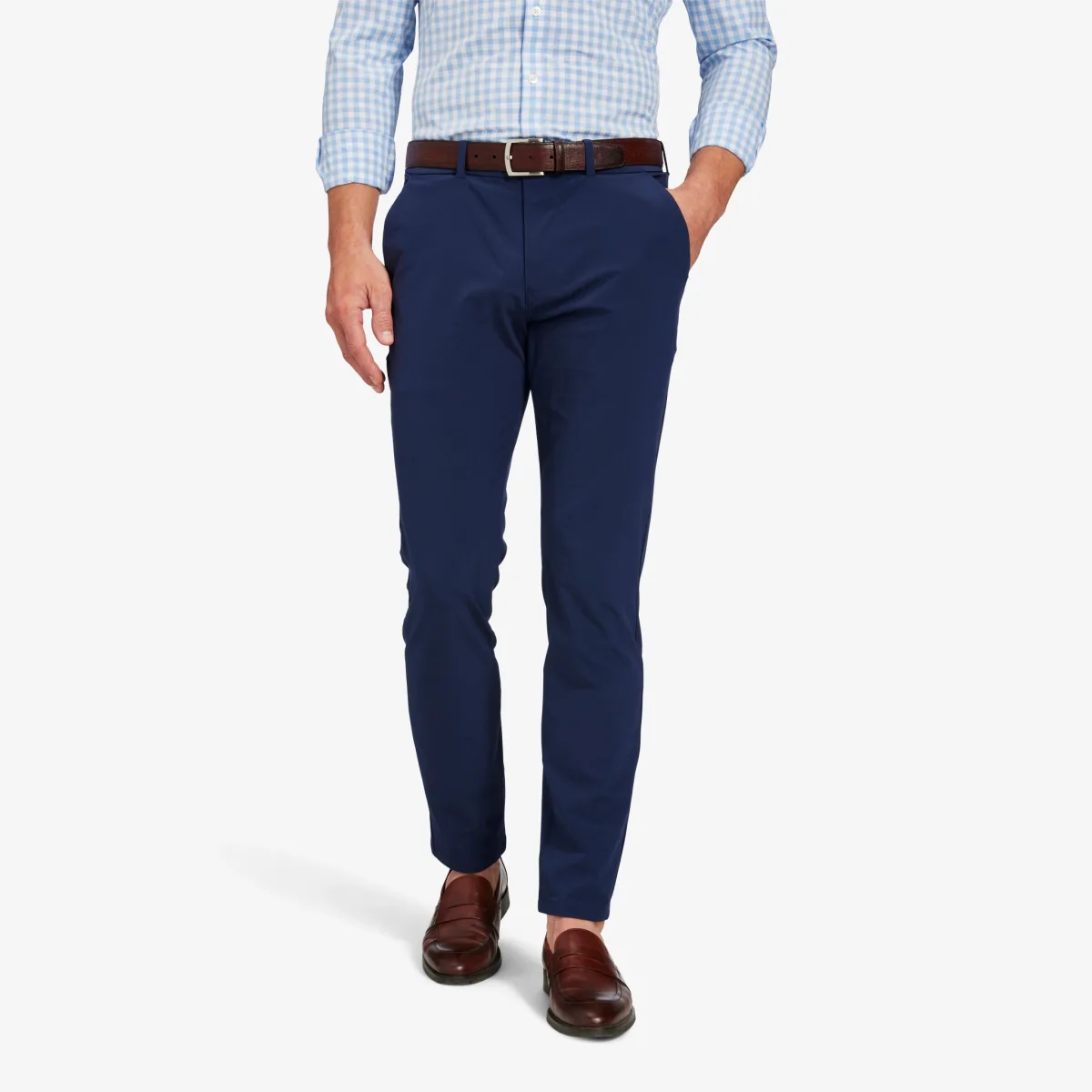 What is Mizzen + Main?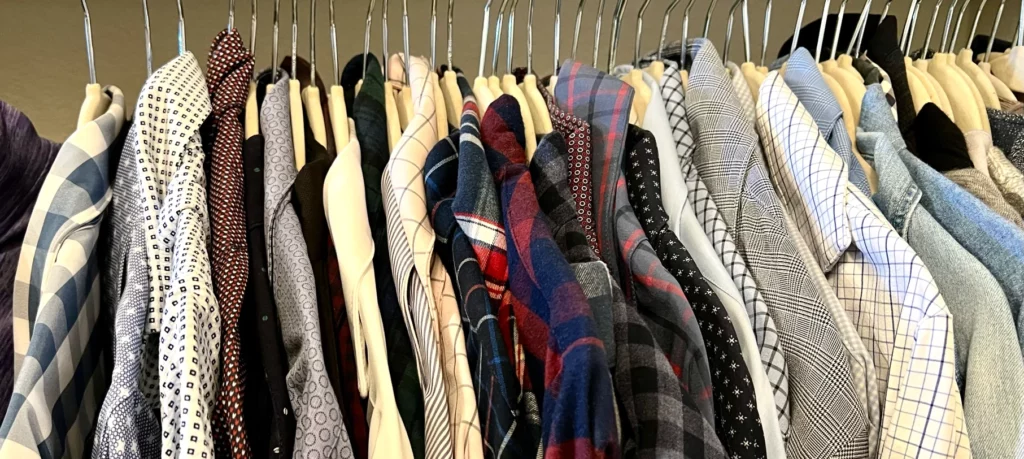 Mizzen and Main has to be one of of our favorite brands. Why? It's because they have incredibly high quality clothing that looks good and is still SUPER comfortable. Their clothes look like dress clothes but feel like workout clothes.
They are machine washable, moisture wicking and wrinkle-resistant. That makes for a great product that doesn't need dry cleaning or ironing. They predominately make dress shirts (read our full Mizzen + Main Review and our guide to the best performance dress shirts for more).
What are the Helmsman Pants?
Technically, there are three Helmsman pant syles: 5-Pocket (think jean-like design), Chino Style (dressier) and Jogger (more casual, cuffed at the ankle). We've tried them all and we really like them, actually!
A Brief History Lesson
You may even be exited and think, "Finally! Mizzen and Main Pants!" Mizzen + Main pants have actually existed before, believe it or not. I actually own the previous generation Mizzen + Main Chinos (and even their previous generation Mizzen + Main Jeans).
To be honest, their previous generation felt exactly like what they were: the first generation of any product. The previous Chinos were high quality but gave me a perpetual wedgie with the off seam in the back.
But out with the old and in with the new: what do we think about the newest Mizzen and Main Chinos? Let's dive into our Baron Performance Chino Review.
Mizzen + Main Chino Review: the basics
First things first: the new Helmsman Chino is finally the dress pant we've been waiting to see from Mizzen and Main. It's an actual technical pant that looks great. Previous generation Mizzen and Main Pants were more (see our ABC Pant Review for a great example of a technical pant trying to act like a Chino).
These Mizzen + Main pants look like dress pants not like workout pants. No one, not even the most discerning eye, will know these are actually comfortable.
Video Review of Helmsman Pants
Helmsman Material
These pants are 88% Polyester 88% and 12% Spandex. The previous generation Mizzen and Chinos were 100% Polyester and only had 2 way stretch.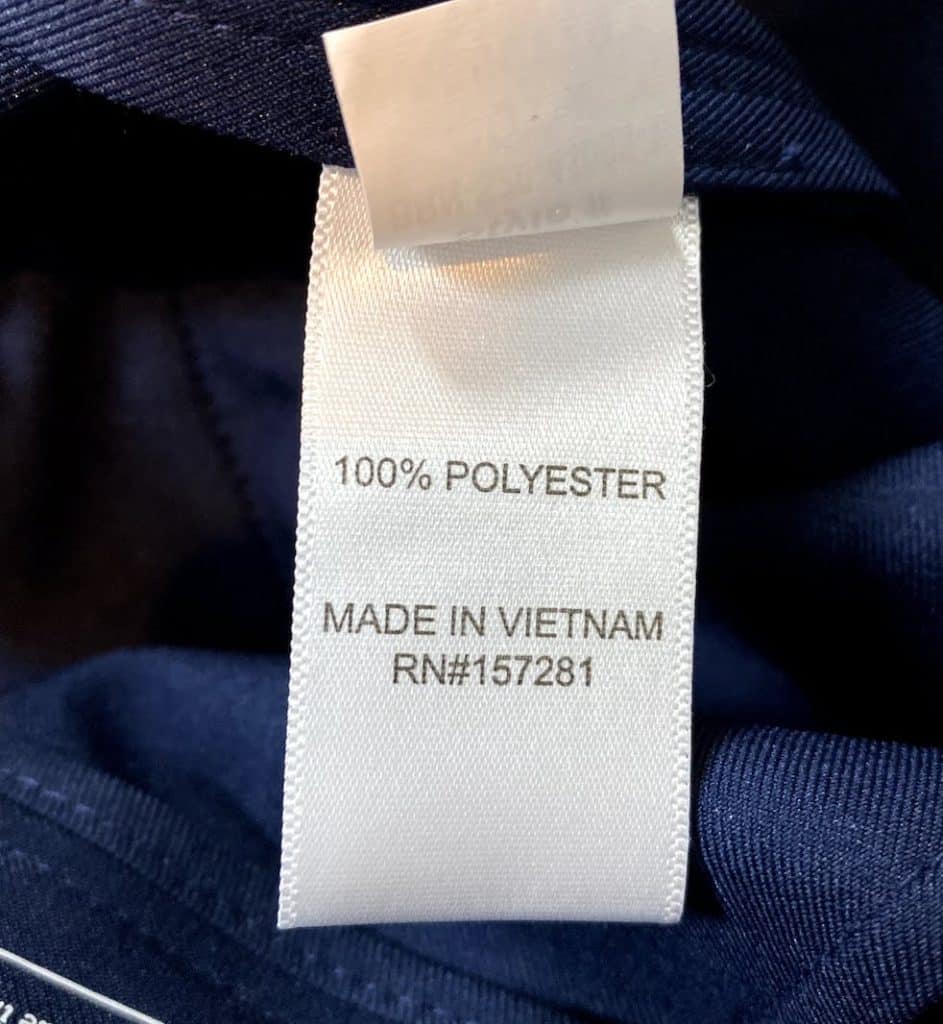 These pants are now upgraded with 4-way stretch!
As of right now, these only come in 1 fit: Slim.
I even found the slim fit to be a little baggy, especially through the legs. But it wasn't a big deal at all.
The good news is that it is also available in both waist and inseam sizes – so no more having to get a pair tailored before you wear them!
Mizzen + Main Chino Review: the good
The best part about the Mizzen and Main Chinos are they they don't look like technical pants trying to pass as dress pants. They actually look like dress pants. The 5 Pocket pants look like great 5-pocket pants, you simply can't go wrong.
They are also SUPER lightweight. Like, really light. I love this because I always tend to get really hot in slacks for some reasons.
The previous generation (besides being a wedgie machine) was much thicker and I've only worn them a couple of times.
Mizzen + Main Chinos Alternatives
There are a ton of alternatives to this Chino (see our best pants review), but I frankly like everything that Mizzen and Main does. Mizzen and Main has the fabrics that are the perfect combination of dress and comfort.
These Chinos look like Chinos. ABC Commission Slim Pants like they are 60% Chinos, 40% Golf Pants and you can tell. There are no weird lines on the back of the Mizzen and Main Helmsman Chinos that make them a dead giveaway (unlike the Lululemon pants!).
The Mizzen and Main Chinos also aren't overly-technical.
They strike the best balance between functional and more dressy. Just like their dress shirts (which you need to read our Mizzen + Main Dress Shirts Review, if you haven't already), I've never had anyone ask me if it was "one of those fancy shirts you don't have to iron?" But I have got that same sort of question with things like the ABC Pants.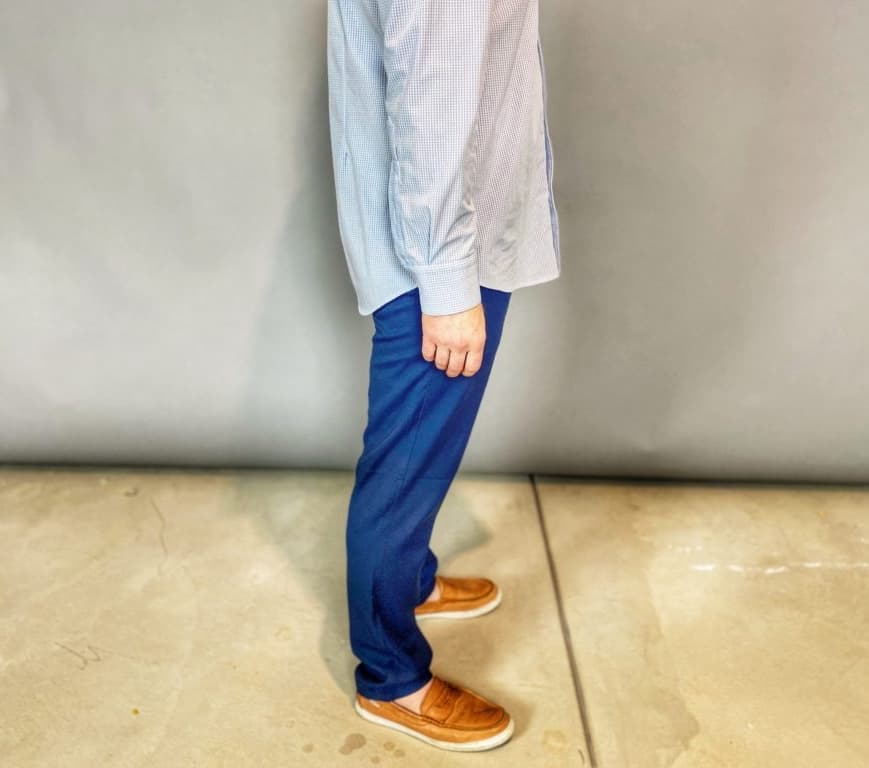 Most improtantly, my wife approves. She's the toughest critic on this stuff. She said that that these pass as chinos.
I'd also say these are on the more casual spectrum of Chinos. I would wear with a sports jacket, but you could still wear with a dress shirt tucked in.
Mizzen + Main Chinos Review: The final verdict
Super stretchy and lightweight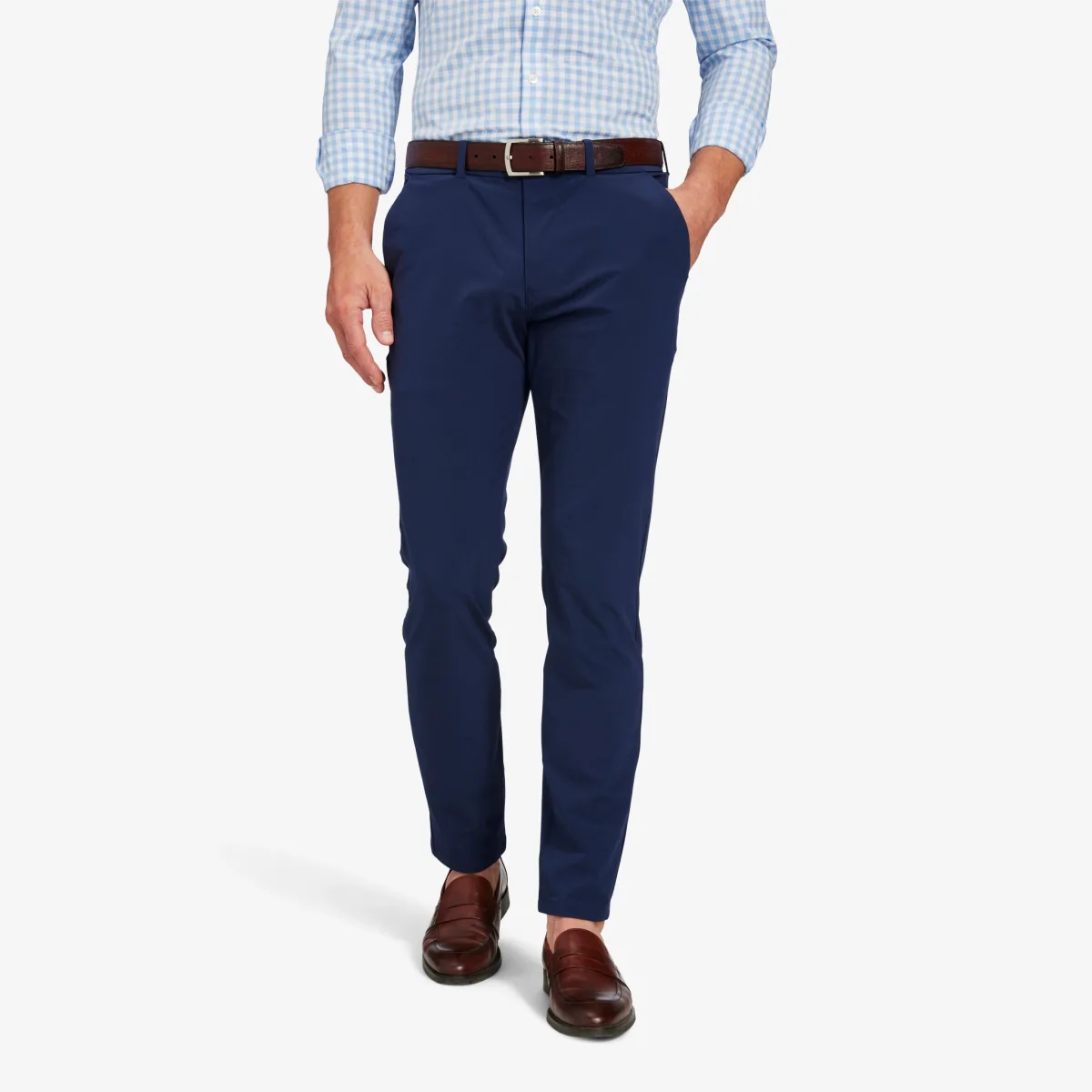 At $135, these aren't the cheapest (or most expensive) chinos we've reviewed. But I'm continually impressed by Mizzen + Main's quality and balance between style, comfort and technical components. These Chinos are no different. We're happy to give the Mizzen + Main Helmsman Chinos our We Tried It Seal of approval.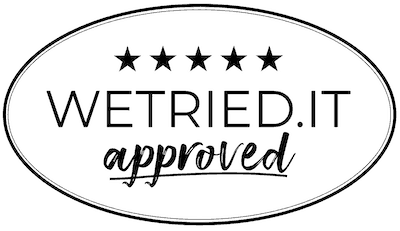 If you're looking for a lightweight, comfortable Chino (that's also wrinkle resistant!), look no further than the Mizzen + Main Helmsman Chinos and the Helmsman 5-Pocket Pants!
I also just got the jogger style of the Helmsman on clearance and they look great, too. They look slightly less dressy than the other versions of this pant – but are super comfortable. They actually remind a bit of the Myles Everyday Pants (read our Myles Everyday Review and our Myles Review).