Myles Weekend Sweat Short Review: I love wearing sweat shorts, especially working from home. When Myles released their new Weekend Sweat Short, I had to give them a try.
Frankly, the Myles Weekend Sweat Short is becoming one of my new favorites, especially to wear around the house. But: how comfortable is it? Can you wear it outside the home? Keep reading our full Myles Weekend Sweat Short Review to find out.
What Myles says about their Weekend Sweat short:
Our fan-favorite line of premium French terry Storm Cotton™ is back and better than ever, with sleeker, stretchier fabric, fresh colors and details, and a brand new member of the family: the insanely comfortable, highly versatile Weekend Sweat Short. With 50% more stretch and a modern look and hand feel, our new Storm Cotton™ draws from what we loved about the original and takes it up a notch.
We call it the Swiss Army Knife of your closet for good reason—wear it running rain or shine, for weights at the gym, or dress 'em up with a polo and see if anyone notices they're actually sweats. Or just throw these on first thing Saturday morning and don't take 'em off until work on Monday—they'll handle whatever your weekend throws at you, whether adventuring or lounging. Available in two classic heather grays and four tasteful solids, and a not-too-slim cut with an 8" inseam.
The Storm Cotton is the same premium material of their hoodies. You can read more about the Myles Hoodie in our Best Hoodies Review. The Myles Hoodie is one of our favorites!
The Myles Sweat Short has 50% more stretch and a modern look.
The "Hand Feel" feels exactly like cotton. However, these shorts are actually 94% cotton, 6% elastane.
Myles Weekend Sweat Short Review: the look
The Weekend Sweat Short is a nice, classic-looking short. It's super high quality, just like all of the other Myles products.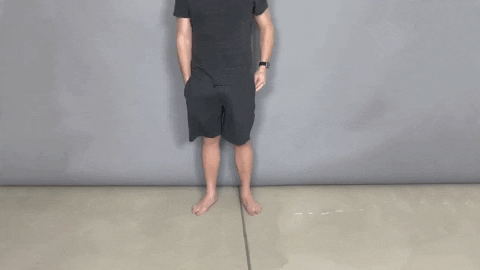 The Weekend Sweat Short has just a little bit of branding on the pockets and a little bit of color on the zip. There is a small logo, in the same color as the fabric on the back. It is barely noticeable.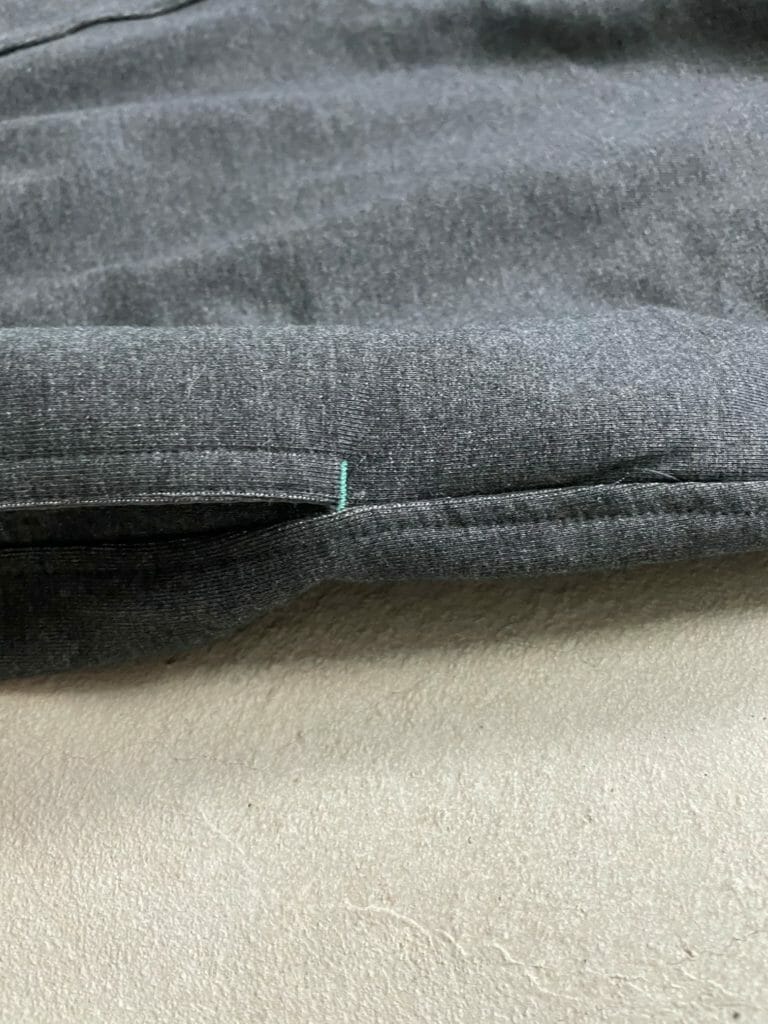 A lot of new shorts right now are coming with zip pockets, which I really like. It allows you to wear them doing more things and just around the house. It also has a pocket in the back as well. The short is pictured in Heather Coal.
Myles also has some great classic colors for the Weekend Sweat Short.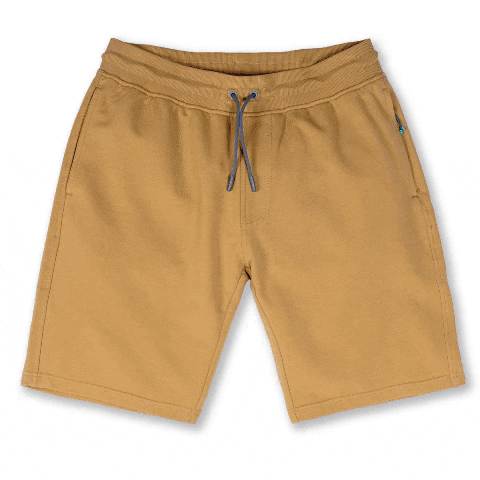 And overall, this is just a great, All around short (not to be confused with the Olivers All Over Short – Read our All Over Short Review) for running errands or working from home.
I'm going to do a massive review on a whole bunch of shorts that I wear around the house, a best work from home shorts review, coming soon.
But these don't look like sloppy shorts that you couldn't wear running errands, going to the store. They're not going to win you any fashion awards, but they look decent.
They're super soft. They're really well, well made clothes and I highly recommend them.
Myles Weekend Sweat Short: the quality
We're huge fans of Myles clothes, in general. One of the main reasons they have a five-year quality guarantee. Here's what Myles says:
Every piece of Myles gear is made for the long run, which means it's built to last. That's why we promise to replace or give store credit for any items purchased from our website with defects that are not the result of expected wear and tear for 5 years from the time of purchase. It's the right thing to do for our customers who put their trust in us to deliver durable, quality apparel, and the right thing to do for the planet because poorly made gear turns into waste.
I've talked a lot about my Myles wool socks (see our best wool socks review).
They are my favorite socks that I own. The bottom of the wool socks got really thin and stretched out. Myles replaced them right away. No questions asked and they sent me a replacement pair right away.
Myles Sweat Short Review: the fit
The Myles Weekend Sweat Short has a nice eight-inch inseam, which is the perfect size. I hate shorts that are just too short – and also shorts that are too long. These are just the right length.
I wear a size 32 waist and these shorts, in medium, fit perfectly. They have a nice stretch but aren't super tight around the waist (like the Public Rec All Day Every Day Shorts – those are a little on the snug side).
The Myles Sweat Short also has a nice drawstring if you want to tighten the shorts at all.
Myles Weekend Sweat Short Review: the final verdict
We love the Myles Weekend Sweat Short! The only thing we don't care for is: at $68 bucks, they are a little bit more on the expensive side, but like I said, it comes with the five-year guarantee from Myles. I really don't have as much problem spending that kind of money on high quality products – if I know they're going to last.
The Myles Weekend Short is also water repellent. I don't have that problem working from home very often, but they are water-repellent.
I also find them to be the perfect weight. They are lightweight enough to be comfortable, but too light where you feel like you are wearing boxers. They aren't quite as heavyweight as the Public Rec All Day Everyday Shorts.
The Myles Sweat Shorts have a great overall design with very minimal branding. It's got the logo just above the pocket and the same color. You can barely see it.
It really passes all of our tests for being a great work from home short: lightweight, comfortable, nice enough to wear out of the home, and minimal branding. You can buy the Myles Weekend Sweat Short directly from Myles here.
If you've got any questions or comments about our Myles Weekend Short Short Review, please let us know in the comments below. Be sure to check out reviews of our other products, like the Myles Tour Pants Review and Myles Every Day Shorts Review.