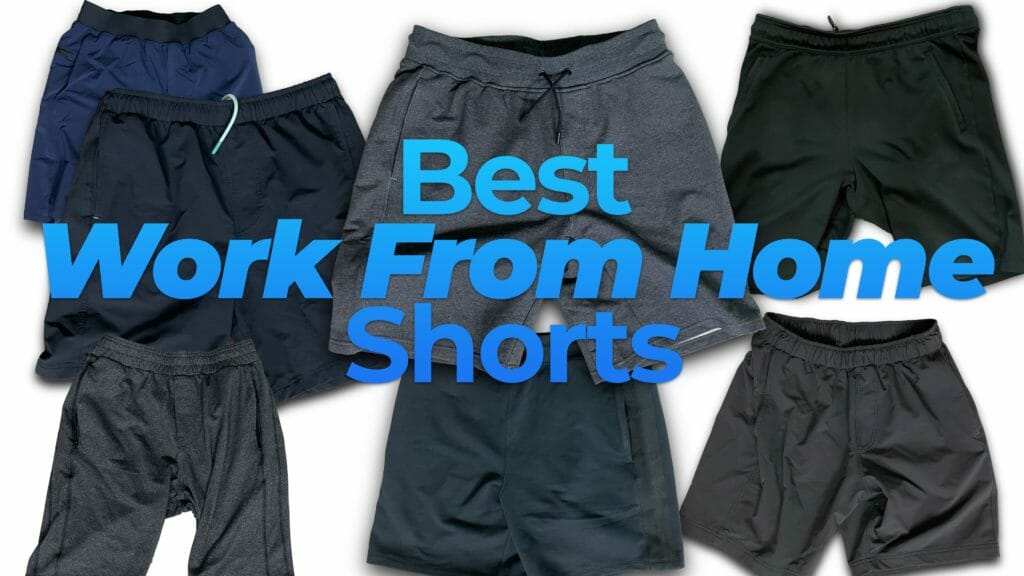 Best Work from Home Shorts: I don't know what it is about working from home that makes me want to wear shorts. I rarely every wear pants when I work from home – maybe that's because it was so frowned down upon when I used to work in an office.
Fun fact: I did once work in an office where we had the 100 Degree Rule. If it was 100+ Degrees, we were allowed to wear shorts to work (but not if we had a customer meeting, obviously). I mostly think that's because the CEO wanted to wear shorts and so he made up the rule.
Best Work from Home Shorts: Meet the contenders
To learn about what The Best Work from Home Shorts really are, let's talk about our criteria for the Best Work from Home Shorts.
Best Work From Home Shorts: The Criteria
This is where you may think that I'm getting a bit nit-picky, but if you are going to spend all day in the same pair of shorts, then you better get the best shorts! Here's what we were looking for in the Best Shorts to Work From Home In:
Comfort: Obviously, they have to be comfortable. That's obvious.
Fit: They have to fit well, be flexible (see comfort) and not have anything too tight or snug. They also have to be able to fit well enough to not fall off!
The Look: The look isn't as important here, simply because no one sees your pants when you looking from home. The only requirement here is that they look decent enough to go to the store or run errands in. In other words, they can't look sloppy and have to be thick enough to not look like boxers. They also can't have a ton of branding on them!
Other features: this isn't as important here, as some of the shorts in this round up have features like water-repellent (not really an issue at the home office) or zip-up pockets (not really jumping on a trampoline here).
The Best Work From Home Shorts: Overall – Myles Weekend Sweat Short
As you saw in our Myles Weekend Sweat Short Review, it's a great all-around short. It's made from Myle's premium Storm Cotton (the same thing their Myles Hoodie is made from – read our best Hoodies review) and they are the perfect combo of look, feel and weight to be the best overall Work from Home Shorts we own.
The only downside is the price. At $68, they are one of the more expensive versions on this list – however, they come with Myles 5-Year Guarantee. Something that none of the other shorts on this list come close to!
This would usually be way too expensive, but they come with the 5-year Myles Guarantee.
Feels like cotton but is also stretch.
Our 2nd and 3rd place winners suffered here a little bit because the fit was just a little too loose or too snug. These fit just right.
Look like high-quality shorts. Don't look sloppy. I've ran errands in these, too.
These pants are water-repellent but I don't really need it. They also have a back pocket, which is nice for running errands.
Best Work From Home Shorts: Runner Up – Fabletics Courtside Short
The Fabletics Courtside Short was a close runner up, because they were just about as comfortable as the Myles Weekend Sweat Short, but they are much cheaper. The only downside: they were a little on the "loose" side for us.
The overall look was also slightly less dressy, due to the two-tone side paneling. We would have preferred that it was just made of one type of fabric.
Super close in comfort to the Myles Sweat Short – the Fabletics Courtside Short is also made from a French Terry material.
As we mentioned, a little on the loose end. Does have drawstrings, too.
Looks fine just didn't care for the two different fabrics on the side.
The Courtside Short also has Anti-Stink Technology (I couldn't find any more information) and zippered pocked on both sides.
Just as a bonus, here's what the two-tone area of the short looks like. It's kinda hard to tell unless you are looking very closely. Read our Fabletics Review, too.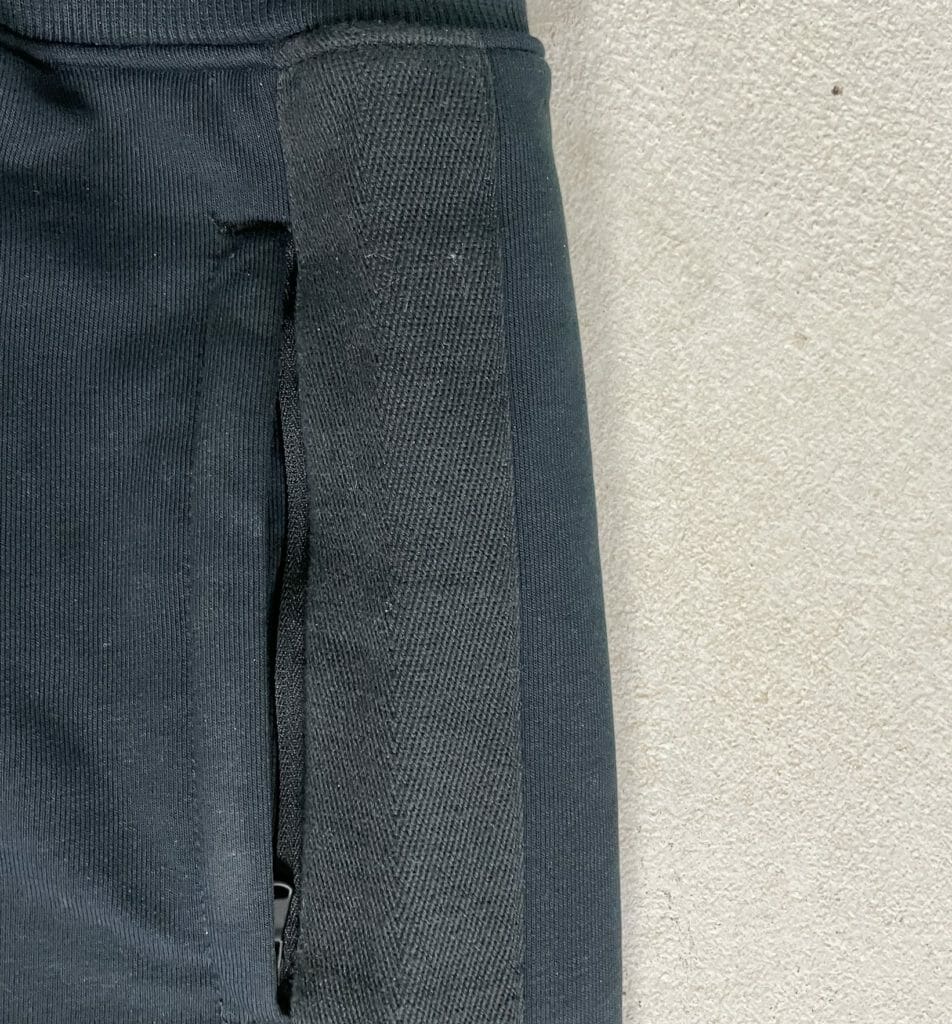 Best Work From Home Shorts: Best Value – Peak Velocity Short
This Amazon brand (Peak Velocity) was incredibly surprising to me. I originally bought them for $25 on a whim, because I needed some new shorts, but these turned out to be awesome. Currently available for less than $19, the "Quantum Fleece" (cheesy name, I know) shorts are 100% polyester but feel like nice warm fleece on the inside. The only two reasons they aren't higher rated is that they have a decently sized logo on the front pocket AND they can run a little hot since they are lined with fleece.
Can be a little warm (especially if you sleep in them), but still comfortable.
Loose-fitting but not too loose or too snug.
We don't care for the large logo on the front of the shorts, but it isn't that noticeable in person.
Has a drawstring you can tighten if needed. Fleece-lined.
Best Work From Home Shorts: Other Honorable Mentions
The Myles Every Day Short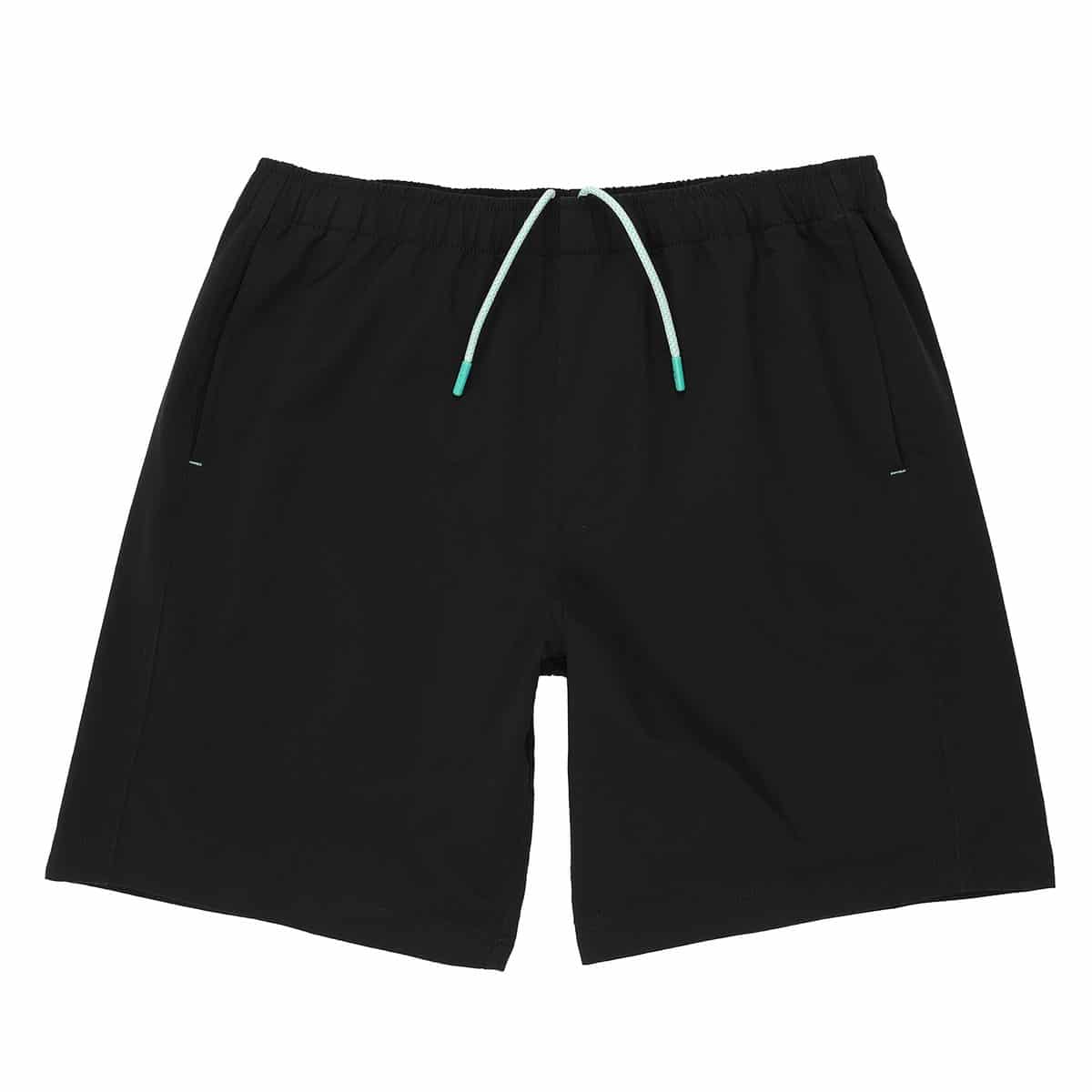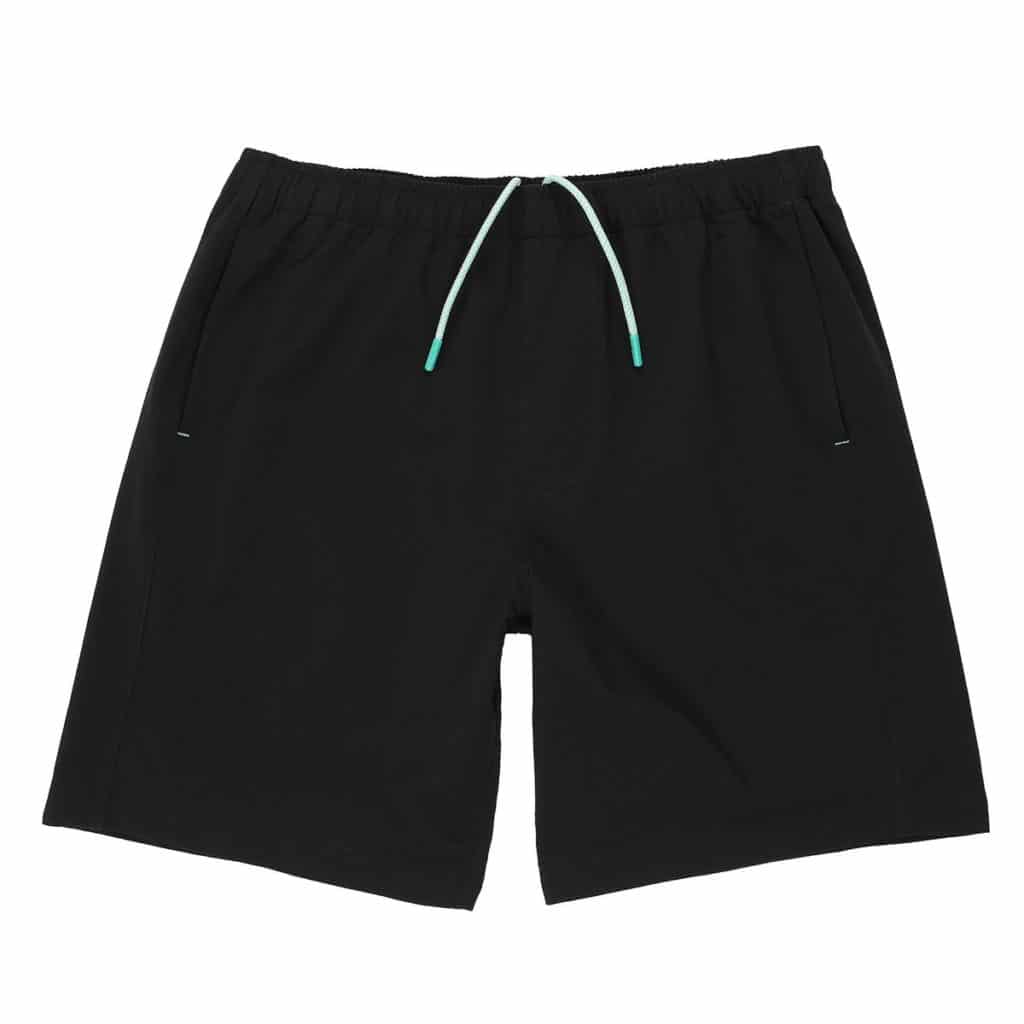 This is a great short, that we love to wear. It's a great work from home pair of shorts, too. It simply has a slightly more athletic look and feel to it.
Read our full Myles Everyday Short Review.
The Olivers All Over Short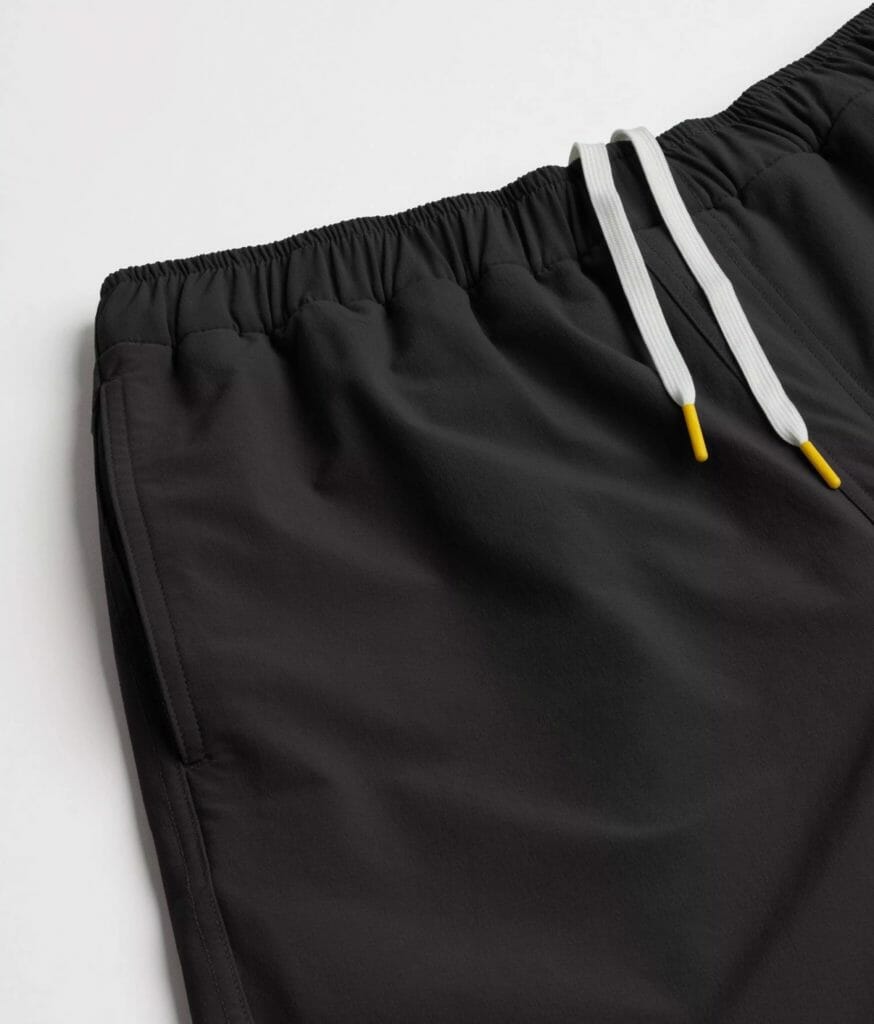 The Olivers All Over Short is about the same as the Myles Everyday Short. It's another great option for working from home.
Read our full comparison of the Olivers All Over Short vs. Myles Everyday Short.
Fabletics Franchise Short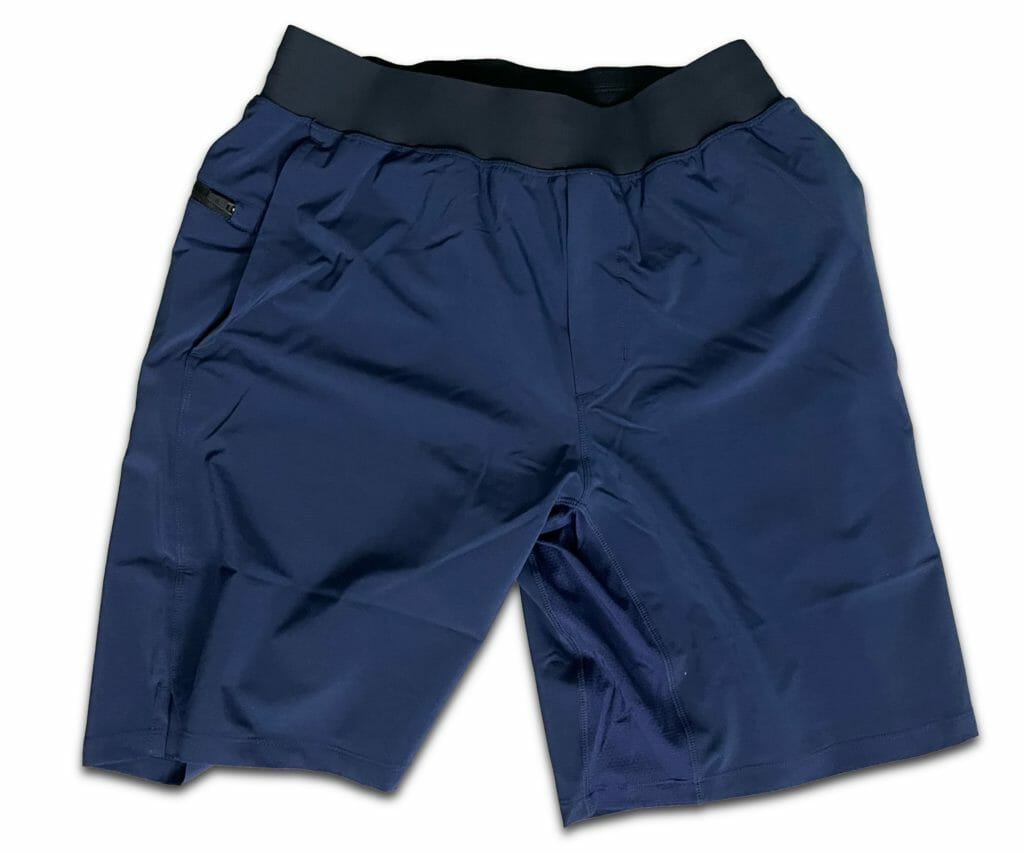 Another more athletic-style short that can be worn in work from home situations, too. Can also be purchase with the current 2 for $24 sale at Fabletics – a great way to try the brand.
Public Rec All Day Every Day Short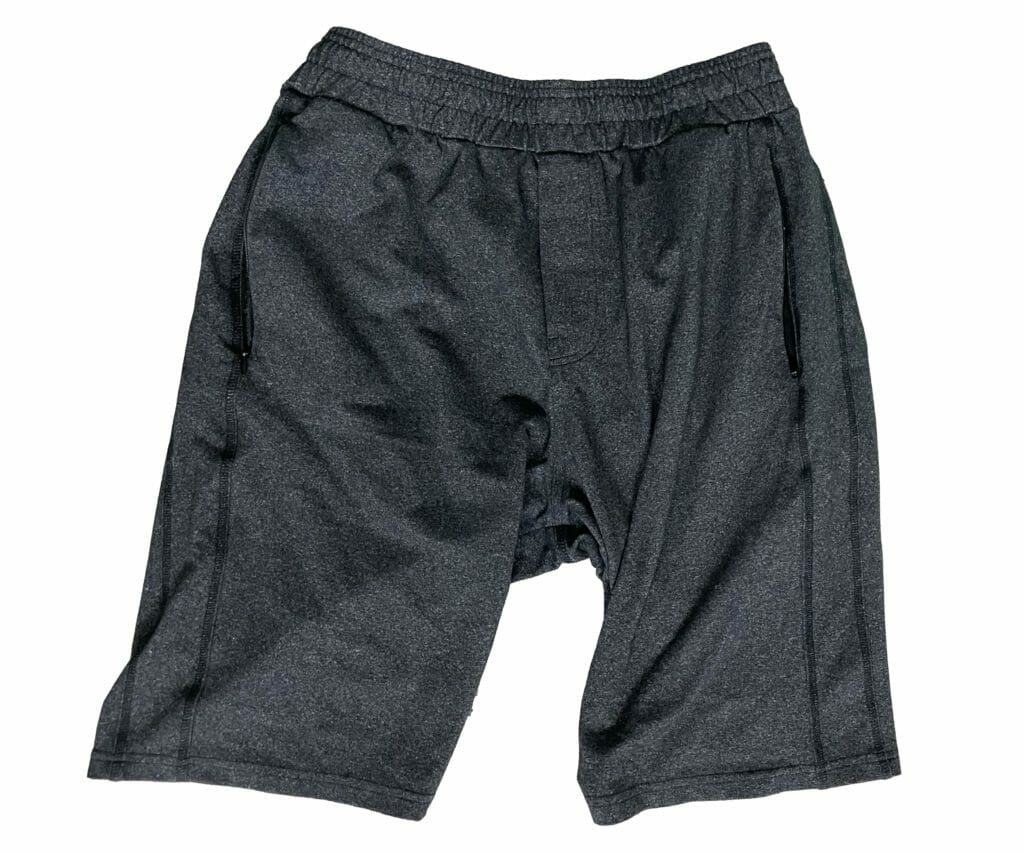 Read our full Public Rec ADED Short Review for more information, but this is a great short. It didn't make our top three simply because the waist is a little more snug than we would prefer for working in all day. However, we do like to wear this short when we are running errands, going to the trampoline park, etc. It's a great sort.
We still love the ADED Short.
The Best Work from Home Shorts: The final verdict
If you are looking for a great pair of work from home shorts, this list should give you plenty of options. Ranging from the expensive, but near-perfect Myles Weekend Sweat Short to the less than $20 Amazon Peak Velocity Shorts. You can't go wrong with any of these.
See more great clothes in our Best Work from Home Clothes Guide. Also, don't miss the full best work from home gifts, also be sure to check out our Fresh Clean Tees Review and the best performance dress shirt (spoiler: just read the Mizzen + Main Review)