Tim Ferriss loves the Myles Everyday Short, but do we? More importantly: does my wife Approve? Read more in our honest 4+ year-long Myles Everyday Short Review.
Our Top Versatile Short Pick
Everyday Short | Myles Apparel
Recently redesigned to add a back pocket and softer, less noisy fabric, the Everyday Short is one of our must-have items!
Buy Now
We might earn a commission if you make a purchase, at no additional cost to you.
Myles Shorts Review: we test the claims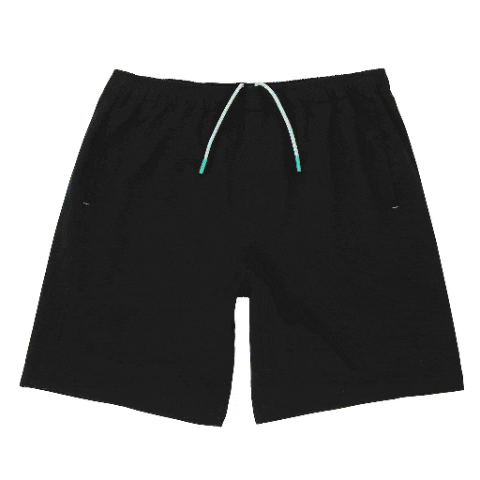 Here's Myles says about their Everyday Short:
Lightweight enough for workouts, durable enough for the outdoors, stylish enough to wear with a button-down — now with a secure back pocket and softer fabric
First things first, Myles recently updated their Everyday Short with a slightly different fabric – and a back pocket. They are both are significant improvements, intended to make these more like "real" shorts.
Are the Myles Everyday Short really shorts you can dress up or dress down? Let's dive further into our Myles Everyday Short Review.
Want a longer version of these shorts? Check out our Myles Everyday Pant Review – pants made from the same great material!
Myles Everyday Short Review: the look
From a distance, you'd never know these are athletic short, especially in the tan/khaki color.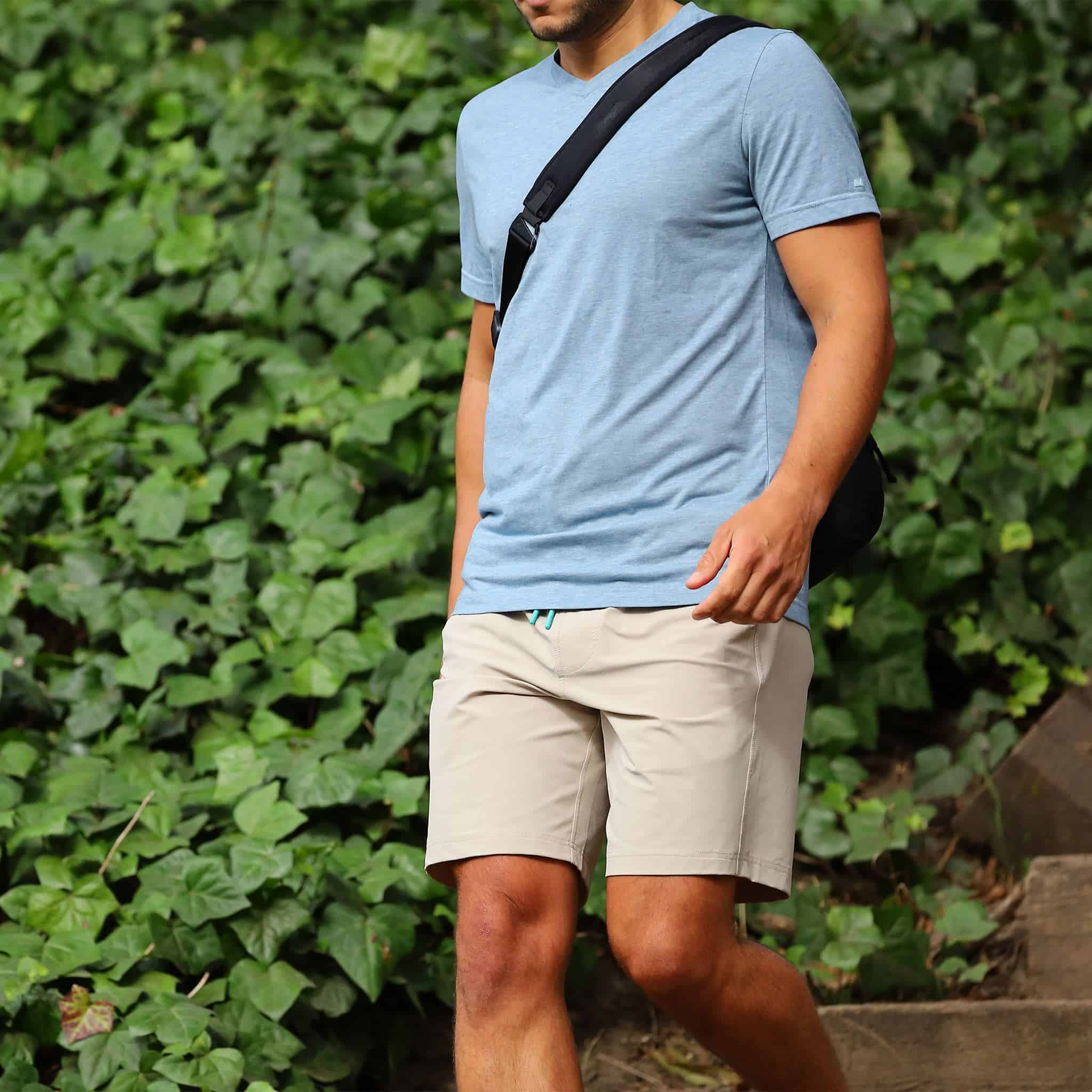 However, up close, you can clearly see they aren't cotton Chino shorts, for example. The Everyday Short is mostly nylon (think the material terrible dad convertible shorts are made of), but the added spandex hides the fact that most of the material is nylon.
The bottom line is simple: these are one of the most versatile shorts I own. I can wear them working out, working from home, playing with the kids or to a BBQ with a polo or button up (I love Mizzen + Main, personally).
The second bottom line (if that's a thing): these are shorts and no one expects shorts to be fancy – they just need to look nicer than mesh or workout shorts – and these do by a mile. Lululemon's Commission Shorts or even the Myles Tour Shorts look more like regular chino-style shorts.
Also, the Everyday Short only features super-minimal branding: a blue colored thread at the pocket seam. We don't like items with large logos or branding. These fit the Bill perfectly.
What my wife says about the myles shorts
With clothes, my wife's opinion matters a ton. She sometimes calls these my "swim trunks" – especially when wearing the previous generation to bed. Admittedly, the previous version of these shorts were a bit on the loud side (see the comparison in our Myles vs Olivers comparison).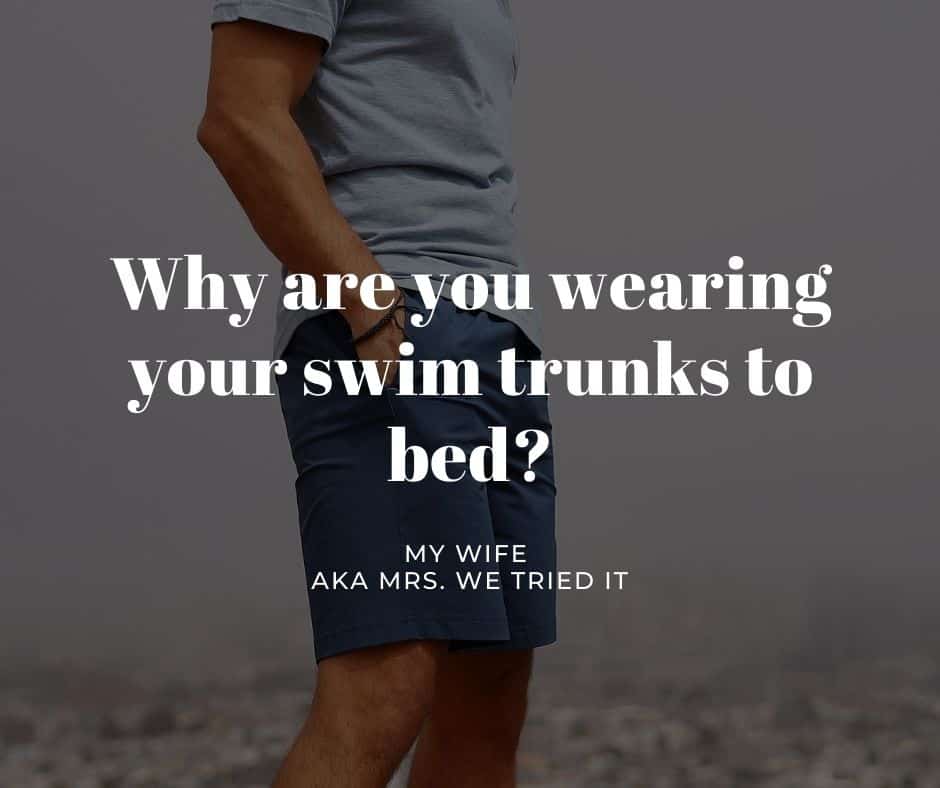 She never says anything about them when I'm out and about – which is a good thing. If you're going to a social event, maybe wear another pair of shorts (check our the Myles Tour Shorts). If you're running errands, working out or playing outside, the Myles Everyday Shorts are fine.
Another great option: the lululemon swim trunks.
New version vs previous generation everyday short
Myles even admits that the last generation of the everyday short was a bit loud – and thick: "now upgraded with softer, quieter four-way stretch fabric." The fabric is much improved over the previous version. I don't have a way to measure the thickness, but the new shorts feel thinner.
With the new generation of everyday shorts, you also get the addition of a back pocket. This is awesome! My only complaint, which is 100% personal, is that I wish the pocket was on the back left side (instead of the back right).
I typically put my wallet on the back left side. No big deal, especially because I love the extra pocket. It just makes the shorts that much more versatile.
We posted a quick review when we got the new shorts:
The new version of the shorts are also MUCH quieter. There a lot less of the "swish" noise. That was my biggest complaint on the original version and why I originally picked the Olivers Short over the Myles Everyday Short.
Myles Everyday Short review: the fit
This is probably the best aspect of the Myles Everyday Short. They are incredibly comfortable! The elastic waistband has lasted for 4+ years and they are the perfect shorts for working out of doing anything outside.
It's the exact reason I keep going back to the Myles short over and over again. It's also what makes them one of the most versatile shorts I own. Sure, I've got some cotton and bamboo shorts that are more comfortable but I can't wear them out of the house. This the perfect blend of both.
The Performance of the Myles Everyday Short
The Myles Everyday Short has super high performance in many areas. Let's dive into the specifics in our Everyday Shorts Review:
Four-Way Stretch: the Everyday Short is just the right amount of stretchy. It's held it's stretch over many years.
Water-Repellent: water does simply bead off the shorts. As a bonus: you can wear them as swim trunks (be sure to read what do you wear under board shorts)
Quick Drying: when I take these out of the washer, they are almost already 100% dry. They dry very quickly and easily.
Bounce proof pockets – while nothing is 100% bounce proof, these do a great job holding important items like your cell phone.
Back pocket with hidden snap: a great addition that will keep your wallet safe.
In short, performance (and comfort) are some of the last things you'll need to worry about.
I've had several questions on YouTube about the breath-ability of the Myles Everyday Short. In short, they are breathable, but not as breathable as some other shorts (like mesh).
As you can see in this photo, the weave of the short allows for some breathability. The lighter areas are simply lighter parts of the fabric and stretch. You can't have something be super water repellent AND super breathable. Getting the right short length, in addition to the pockets being mesh, make the shorts pretty breathable.
Are these hybrid shorts?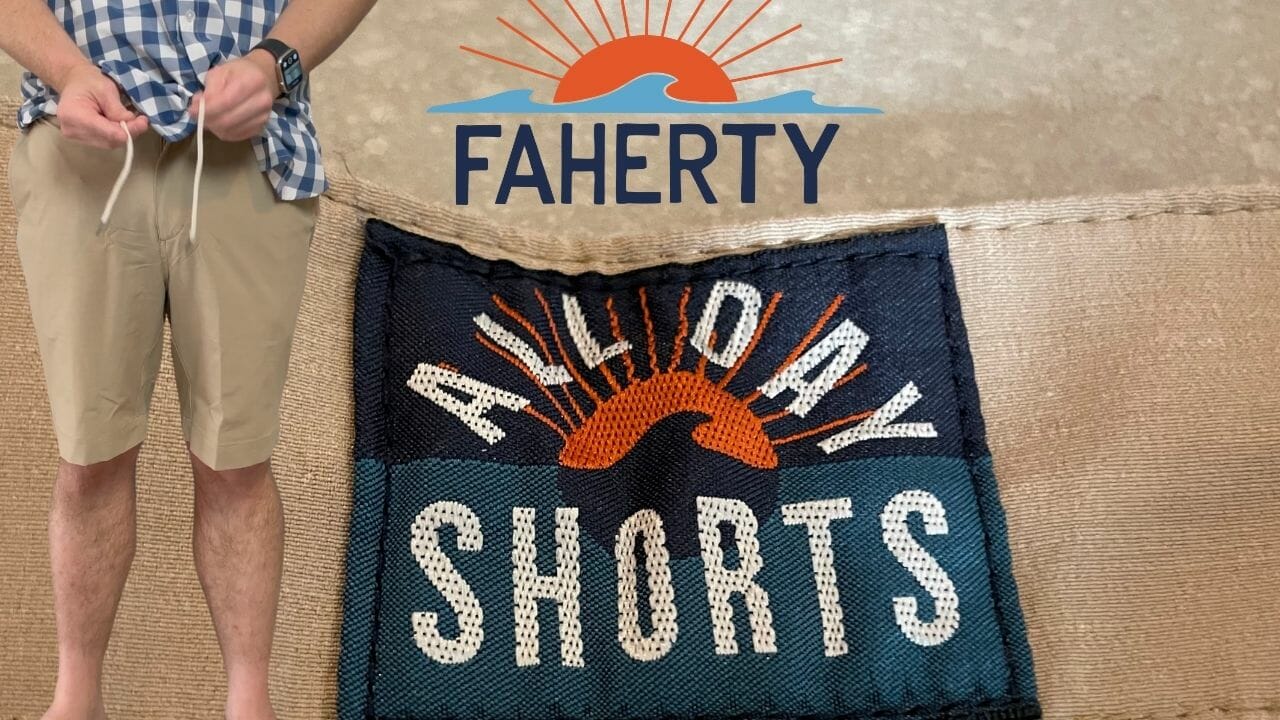 Kinda sorta. I think the best hybrid shorts have to go to the Faherty All Day Shorts (read our All Day Shorts Review).
These are slightly thicker than a short like the Faherty Shorts and look a little more athletic.
Looking for something a little more formal?
We also did an ultimate best men's shorts roundup where we compared styles from lululemon, myles, olivers and more!
Myles Everyday Short Review: sizing
Myles is unique in that the shorts come in Small – XXL for the waist but a inch size for the length. The lengths available are 6 inches, 8 inches and 10 inches. The measurement is the inseam – which is the measurement from the bottom of the crotch to the bottom of the shorts.
I've found that the Small/Medium/etc runs pretty true to size – I wear a size 32 waist and a Medium fits me perfectly.
The inseam length gets a little trickier: I've got fairly short legs (and pretty white ones that that!). The 10-inch ones look way too big and baggy and the 6 inch ones are too short. The 8 inch ones are just right.
The area from the waist to the bottom of the crotch is a bit bigger than normal, so I'd 8 inches seems a bit off, that's ok. These fit about an inch off the knee. For comparison, I wear the 9 inch inseam in the Tour Shorts since the measurements from the top of the waist to the crotch is less.
Myles Everyday Short Review: durability and quality
While there has been some comments online about the durability of Myles, we've had no problems with them whatsoever. As I mentioned, I've been an avid Myles user for over 5 years and I've had zero issues – except for piling. Piling can happen with anything with Nylon – even super high quality nylon items like Myles. I reached out to Myles and they gave me these tips to reduce piling:
Try to wash athletic apparel in its own load, and avoid washing with abrasive materials (such as denim,and clothes with zippers and velcro) and fuzzy cotton (such as towels and socks). Hang dry when possible—the shorts dry really fast!
I simply bought a cheap (and I mean cheap: only $10!) fabric shaver on Amazon and it's worked perfectly. I only have to use it about once a year.
Just don't use it too much, you don't want to wear the fabric too thin. Mine aren't anywhere close to that wearing about once a week.
Meet the Myles alternatives
If for some reason you don't like the Myles Everyday Short, there are a couple of great alternatives.
Olivers All Over Short – $68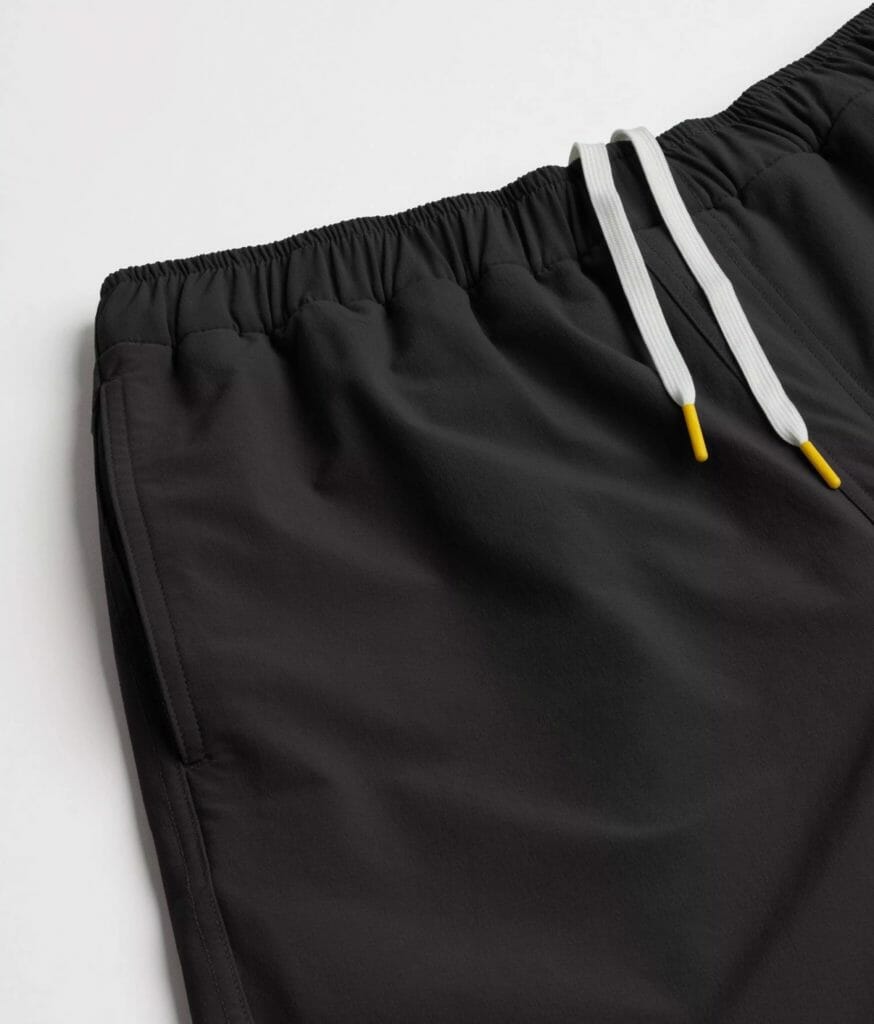 The Oliver All Over Short is the closest comparison to the Myles Everyday Short you will find. They are very similar in many ways. While the Oliver All Over Short is quieter, it doesn't have a back pocket. Read our full Olivers All Over Short Review and also read our Olivers All Over Short vs. Myles Everyday Short Comparison.
We can't recommend these shorts anymore due to their terrible logo addition to the front of the leg!
outerknown nomadic volley shorts – $68
I also wear the outerknown nomadic volley shorts fairly often. They are super lightweight and water repellent.
These are a little more swim trunk (without the mess) but can pass as workout shorts, too.
Myles Everyday Short Review: Final Verdict
If I could only buy one pair of shorts to wear all summer, it would probably be the Myles Everyday Short. Here's why: they can be worn working out, dressed up, dressed down or even swimming. While I like the style of the Myles Tour Short and Lululemon Commission shorts more, you can't really work out in them. You definitely can't swim in either of them. On top of that, you can get them for less than $60 here.
Top Pick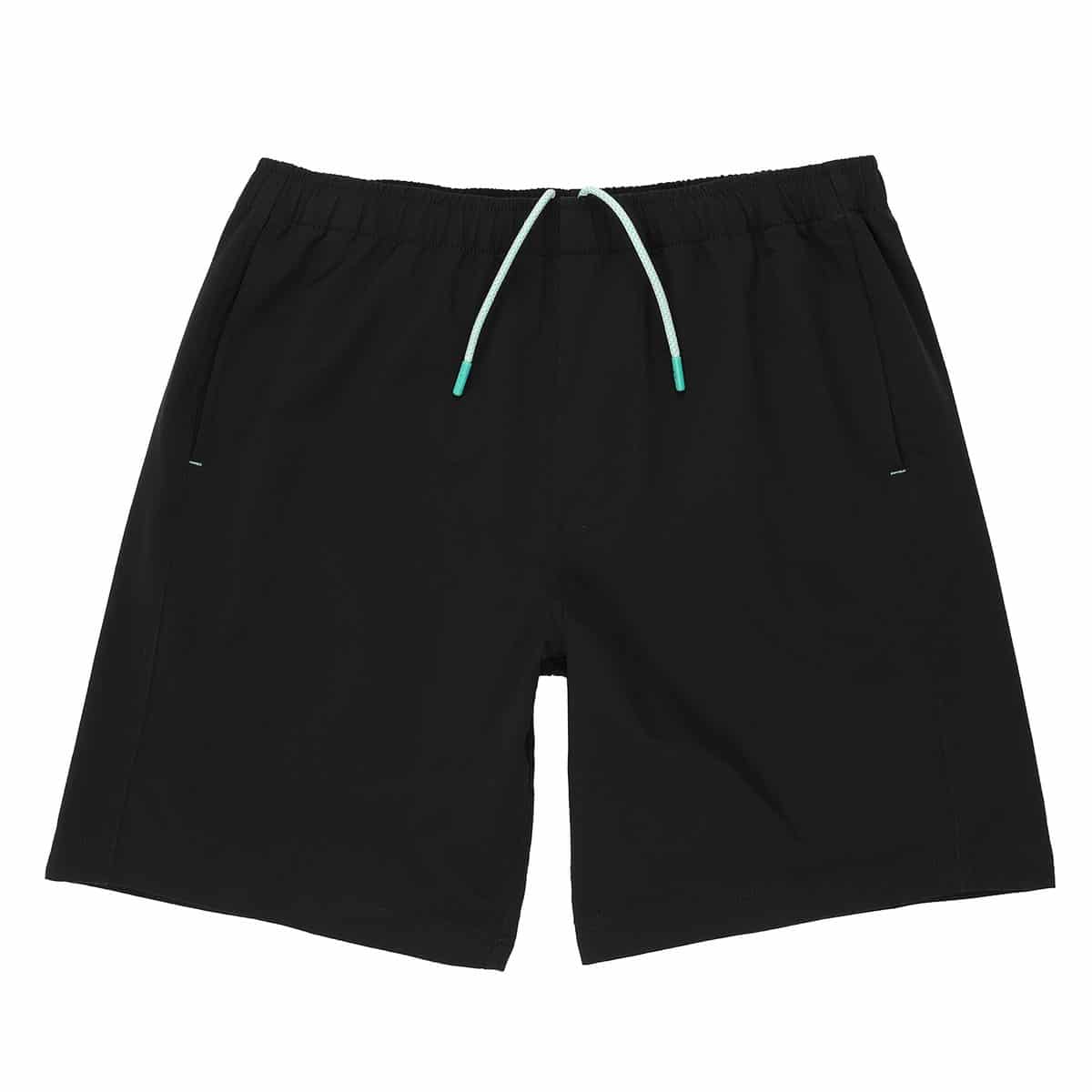 Everyday Short Pros
Super comfortable
Easy to style
Minimal branding
Incredible warrany
Everyday Short Cons
Slightly noisy
More athletic looking
A great, overall short that can be work working out, running errands or simply hanging out around the house.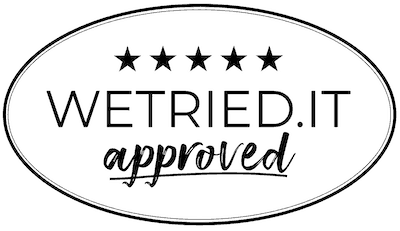 If you're looking for a go-to pair of shorts no matter what the day may bring you, look no further than the Myles Everyday Short.
Want the long version? Check out the new Myles Everyday Pants Review.