What would happen if your favorite pair of cotton khaki shorts combined with your favorite pair of athletic shorts (like the Olivers All Over Short)? If you combined the best of both worlds, you'd get the Olivers Capital Short. Read our honest Olivers Capital Short Review to find out if it is the best pair of khaki shorts you'll ever own.
👍🏻What We Love
👎🏻What We Don't Love
– The best of both worlds – looks close enough to a khaki short but feels like an athletic short.
– High quality design.
– Great buttons and hardware (I know, it's odd, but read on)
– The price ($98) – but Olivers stands by their products, too.
– Can be a little noisy.
Oliver Capital Short: Video Review
Olivers Capital Short Review: We test the claims
Olivers says the Capital Short is: a commuter short with panche.
THESE AREN'T YOUR OLD COTTON CHINOS – THEY MOVE FREELY AND REPEL WATER. LINED POCKETS FOR YOUR NECESSITIES AND A SLIM, ATHLETIC CUT THAT FITS TRUE TO SIZE.
In short, they are right – we'll talk bit more about the "fits true to size" but that's about the only thing we can argue with that Olivers claims.
Olivers Captial Short Review: What we love
So, what do we love about The Olivers Capital Short? Well, the first thing is: they're incredibly comfortable. They feel more like the Olivers All Over Short than your khaki shorts. They are also super flexible because they have four-way stretch.
The Capital Short is just nice and light and easy.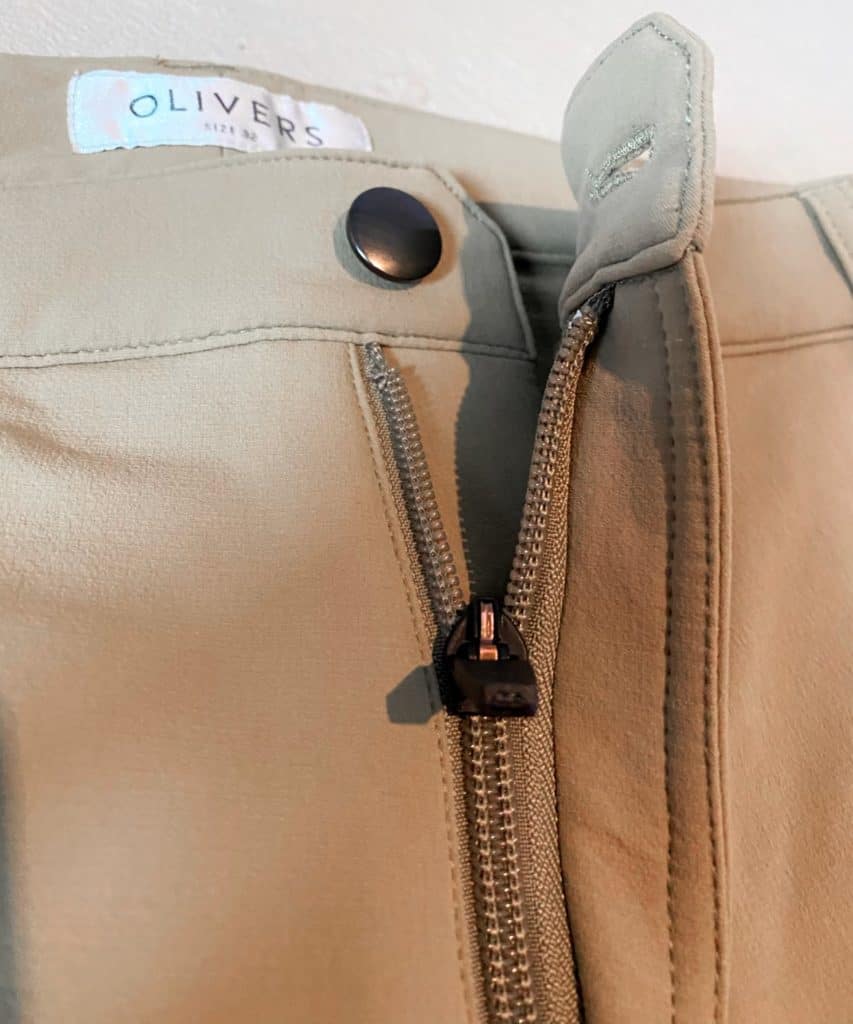 We made fun of the Italian Hardware in our video review of the Olivers Capital Short, but one of the things that is terrible about classic cotton khaki shorts is the button can break really easily. I've had the buttons fall off way too many times, and it wasn't even because I was stretching the limits of what the button could do.
The button on the Olivers Capitol Short is built into the actual short, which makes it super durable. I usually don't talk about zippers, but the zipper is unique enough here with the Capitol Short. It's an incredibly high-quality zipper that is lined in rubber. It looks like it's going to last a long time. I know it's a really small things, but when you're paying this much for a pair of shorts ($98), you expect the little details to come through.
Now to the casual observer, they don't look any different than your normal pair of cotton shorts. But if you dive a little bit deeper, I'll show you a couple of things that we don't like.
Olivers Capital Short Review: What we don't like
Here's what we don't love about the Oliver capital short: One of the first things that we don't like is a seam down the back. Now you can't really even see it if you're moving around. It's kind of like the lululemon ABC Pants (read our ABC Pants Review) line on the back of the leg: you really can't see the line if you're just wearing these shorts normally.
Capital Short: Are they noisy?
The Capital Short DOES have a bit of noise when you are working because they are made out of the same material as the Olivers All Over Short. If you watch our reviews, I don't know why we talk so much about the sound of clothes, but we did a whole video where we compared the Myles Everyday Short vs the Olivers All Over Short. The Olivers are much quieter and the Capital Short is also pretty quiet.
Also, if you look at the Capital Short very closely, you'll notice they are not your classic cotton shorts. There's no way you can make a pair of shorts look exactly the same as Cotton Shorts AND be this comfortable, but that's the tradeoff. I'd much rather have more comfortable, water-repellent shorts than slightly fancier looking shorts. They are shorts, after all, not a tuxedo.
How did the Olivers Capitol Shorts fit?
I typically wear a size 32 and the Olivers Capital Shorts are a little large. I'd size down to a size 31 or even 30, simply because the shorts are so stretchy. Stretchy shorts tend to lose their stretch (the ability to get smaller again) over time and you don't want shorts that are way too big.
But don't worry. Olivers has a great return policy.
Olivers Capital Short Review: The Quality
One of the best things that we want to talk about with the Capitol Short is the quality. Even if they are terrible quality short (which they are not all!) Olivers our stands behind all of their clothes. They have a free 365-day repair and replace policy on every single product that they offer. I'd love to see more brands stand behind their products this way.
What else should I know about the Capital Short?
The Capital Short comes in a wide-variety of colors, not too bright – all fairly complimentary: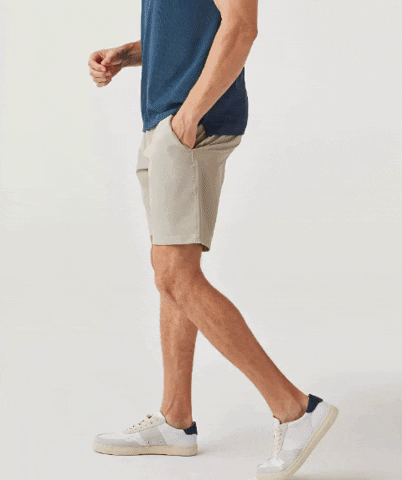 The shorts run $98 and Olivers rarely has a sale. However, you can get both the Olivers Capital Short and their short sleeve Henley in the Crosstown bundle to save $20 together.
How to style the Olivers Captial Short?
What can you wear the Olivers capital short with? The Capital Shorts goes really well at the Olivers District Polo Shirt. It's actually what I'm wearing here in the Olivers Captial Short Review.
I'll post the review of the Olivers District polo shirt here shortly.
Olivers Captial Short vs. Lululemon Commission Short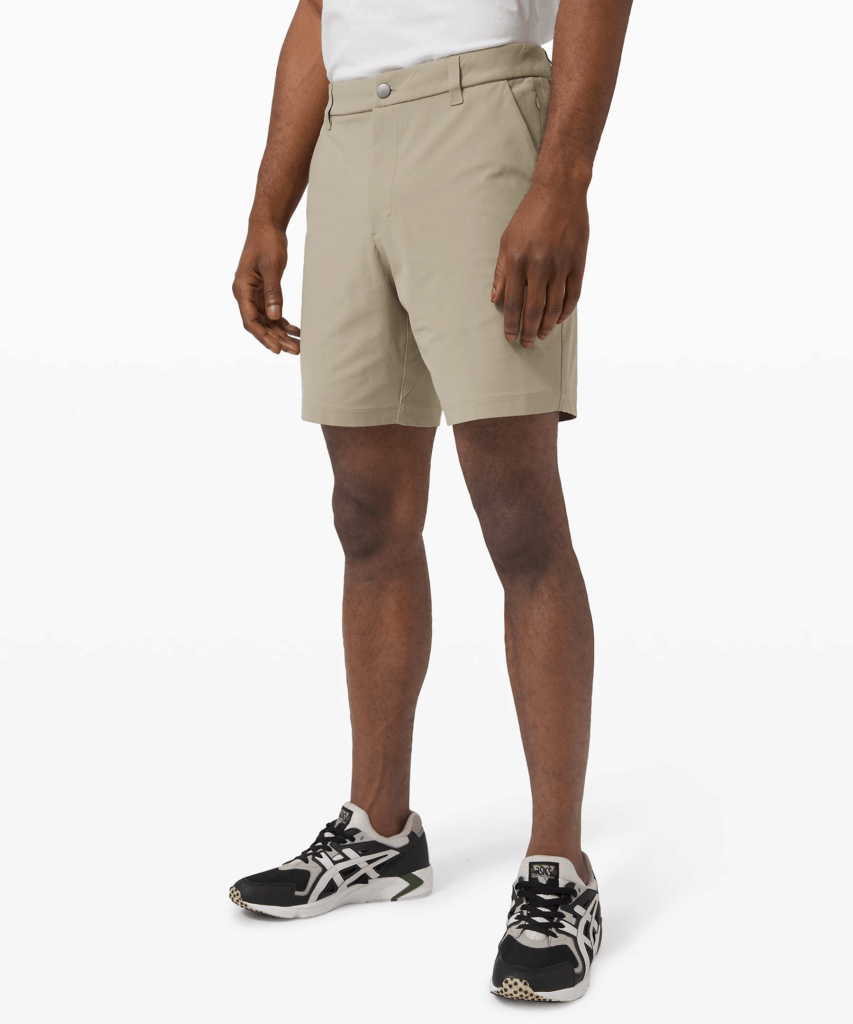 I put the Oliver Capital Shorts on par with the lululemon ABC shorts (aka the Lululemon Commission Short). They are both a great pair of shorts. Here's how I'd compare them:
Olivers Capital Short
Lululemon Commission Short
– $98
– A lot of stretch
– Water repellent
– Made from the same material as All Over Shorts
– Looks more like athletic shorts
– $89
– Some stretch
– Not water repellent
– Made from the same material as ABC Pants
– Looks more like cotton shorts
So, unless you need your shorts to be extra fancy (who does?) or need to save $10, I'd go with the Olivers Capital Short.
Olivers Capital Short Review: The final verdict
The Olivers Capital Short is the perfect summertime, warm weather short. If you're active, going to be active or even COULD be active. Reach for a pair of Olivers Capital Shorts over your traditional cotton shorts any day. We really recommend them.
You also have to love any company with a great return policy AND stands by their product for a full year! That's incredible.
Do you have any questions or comments about the Captial Short? Please leave it in the comments below!