Wooflinen Review: the sheets with the funny name are seriously soft. Keep on reading our wooflinen sheets review to find out how they compare to other brands – and a lot more.
Wooflinen Rapid Review
These sheets are super soft. Like, almost embarrassingly luxurious soft. We like that they have an obvious record of high-quality craftsmanship in their materials and they are one of our new favorite sheets to go on our bed.
Top Pick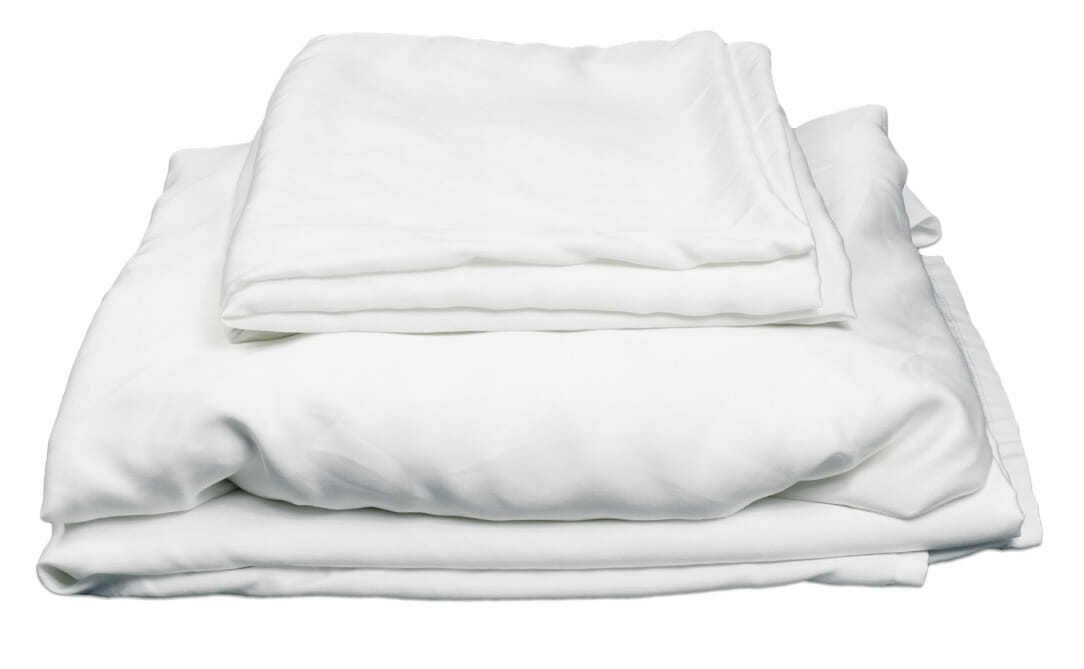 Woof! Woof!
That's dog for "super soft!"
You simply can't go wrong with these amazing bamboo sheets.

Don't sit or stay. Run to get these sheets.
What do dogs have to do with comfortable sheets?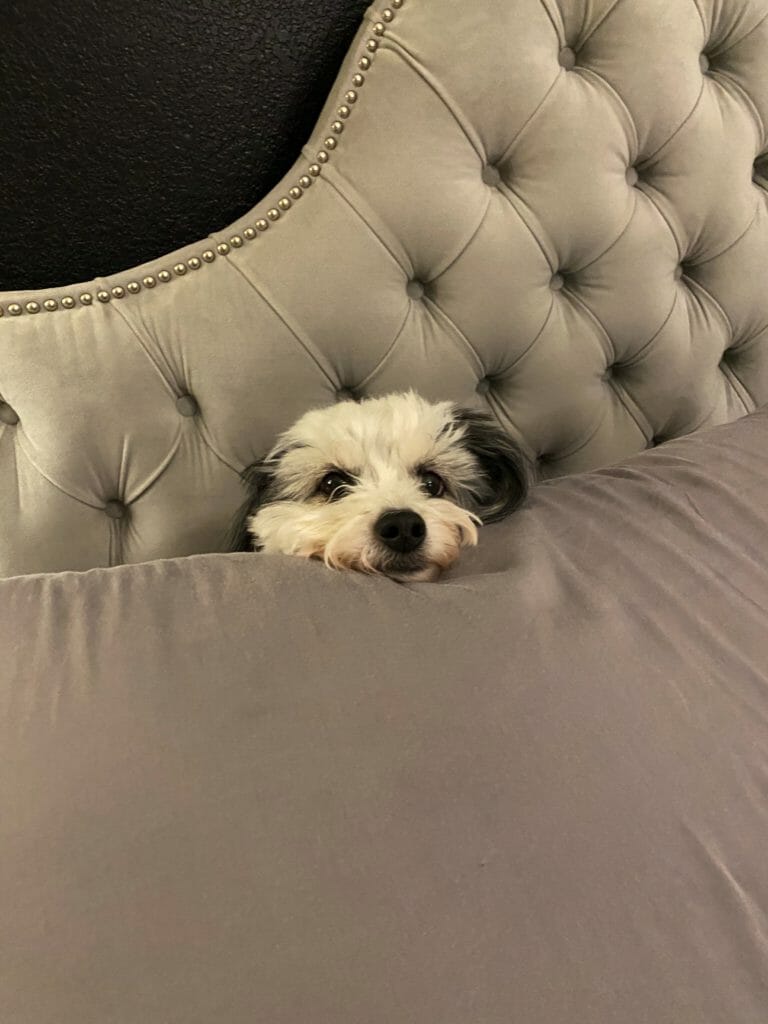 What do dogs and sheets have to do with each other? Well in our house, a lot because our Coton de Tulear, Winnie Pooh La Bear (he's a Coton de Tulear – so he needs a fancy name), sleeps on our sheets.
When we got Mr. Winnie we said that he would sleep in his crate.
He did…
For one night.
He cried and broke my heart. Now, eight years later he is still snuggled up in our bed.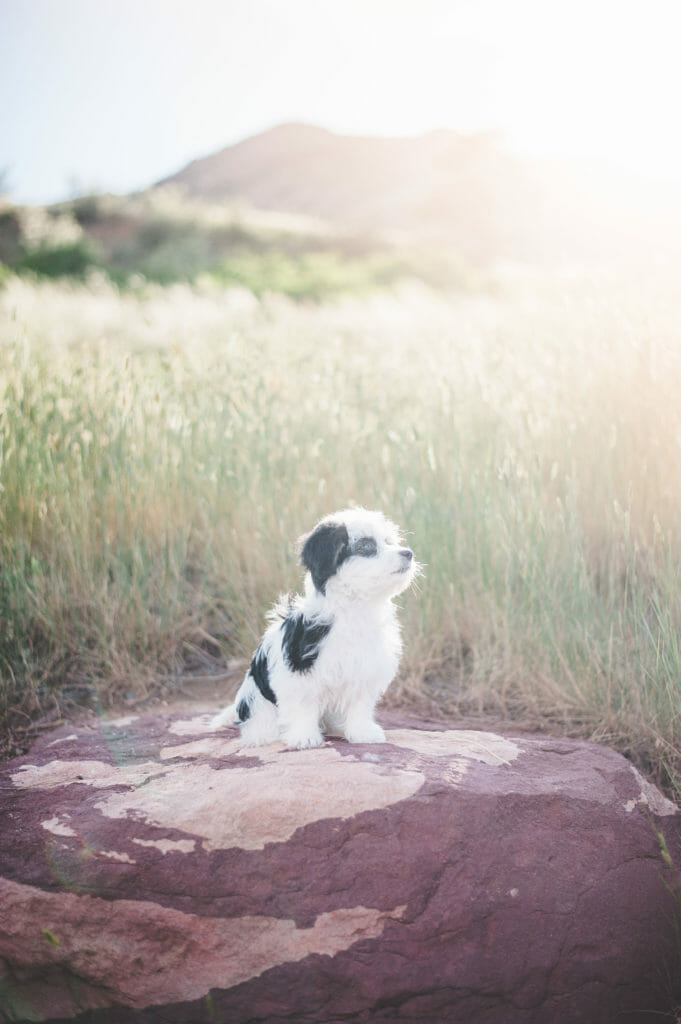 Thankfully he only weighs about 10 lbs and he doesn't shed: it could be worse right? When we saw the company Wooflinen, we were immediately intrigued because we love to sleep and we love dogs. (Who doesn't, right?)
What is Wooflinen?
Wooflinen is a company founded by a couple, Ryan and Rosie, who wanted to provide their customers with the best bedding possible, at an affordable price, all while paying it forward to their four-legged friends.
Their bedding products are made from 100% bamboo which will help you feel cool while sleeping. It is machine washable and dryer friendly- no more wrinkles!
At We Tried It, we love a company with a good mission, so this is a company we were excited to support…but how does their bedding stack up? As you know from our many, many reviews about sleep-related products, we take our sleep experience very seriously!
Doesn't everyone who has toddlers want better sleep? Ha!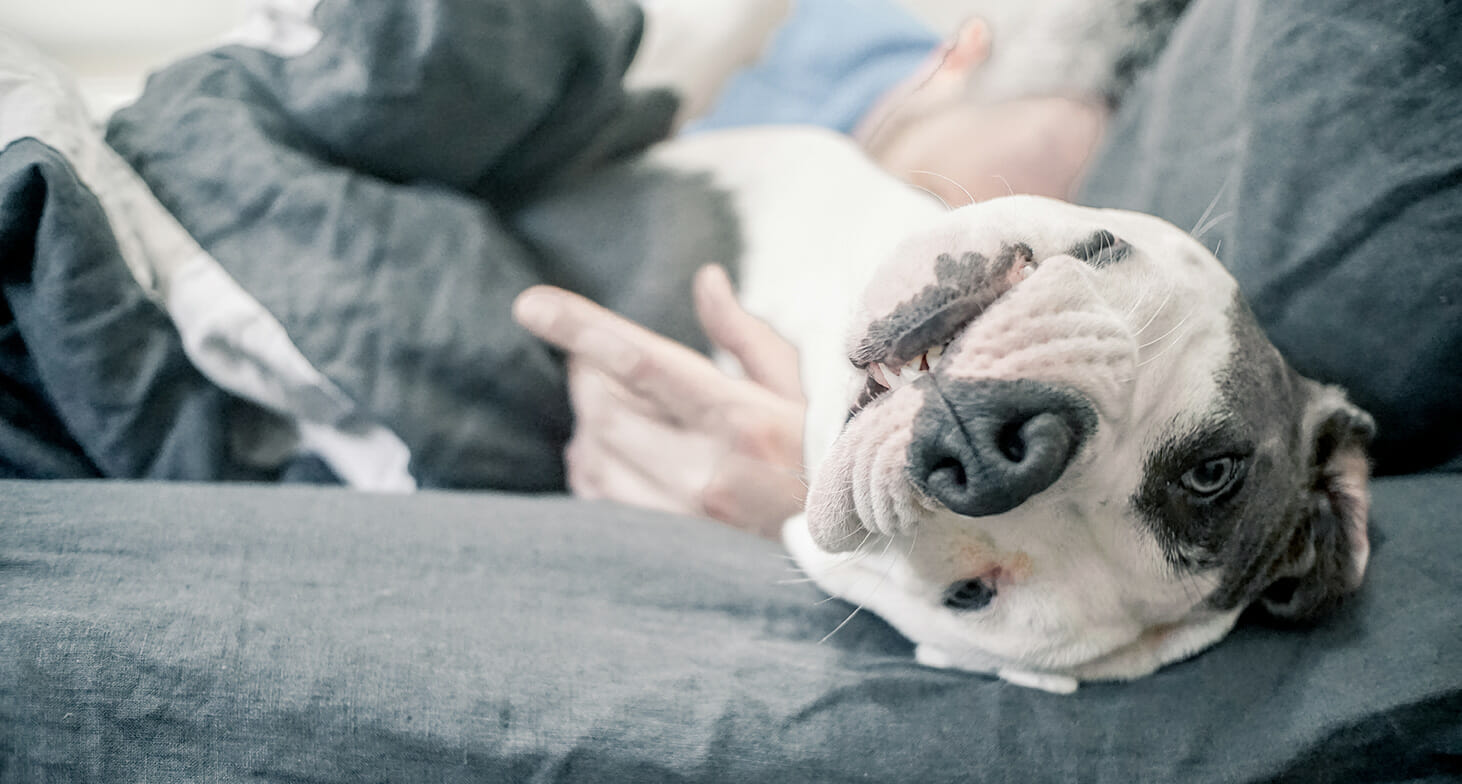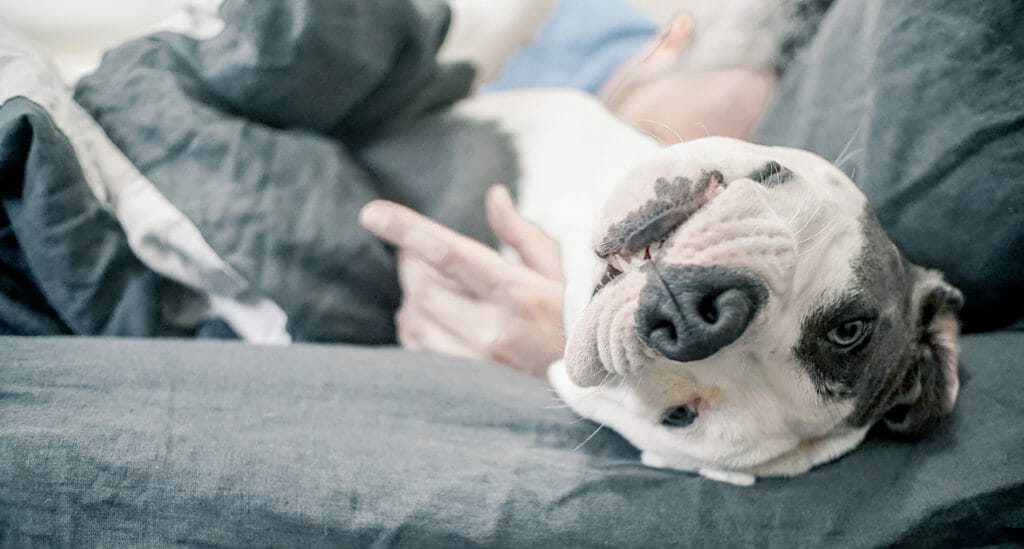 Wooflinen believes in several key pillars:
COMFORTABLE BEDDING – Simple. Modern.
Sumptuous fabrics made from the finest
Eco-Sourced French Linen and Bamboo.
FACTORY DIRECT
Environmentally friendly. Affordable prices.
Oeko-Tex certified to ensure your bedding is 100% free of harmful chemicals.
CHARITABLE HEARTS
A portion of profits along with additional products are donated to local animal shelters in need, with a plan to expand our reach to include special campaigns for acute needs that arise at these organizations.
Wooflinen Review: What we tried – The Woof Collection 100% Bamboo Sheet Set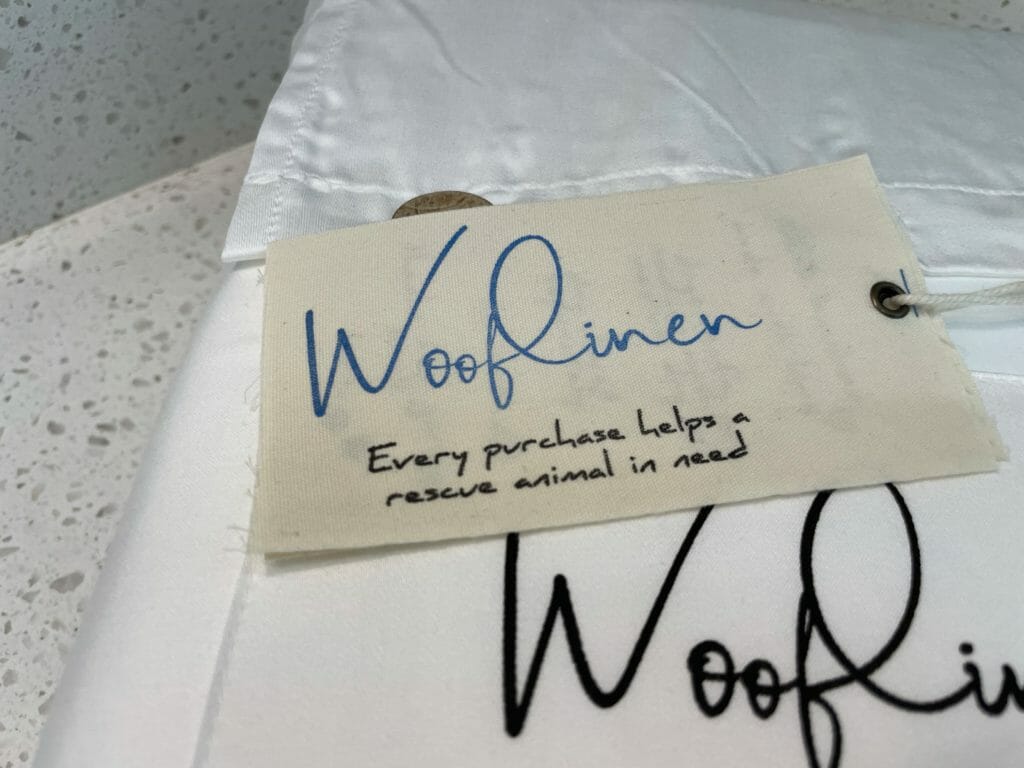 We decided to try The Woof Collection 100% Bamboo Sheet Set ($149 for a King Size Set). This sheet set comes in white, which happens to be a color we use a lot in our home decor!
White is also hard to find in bamboo sheets (even harder to find in quality bamboo sets), so we were excited to see this option.
When we got our package in the mail, I immediately ripped it open to see the feel of the fabric. And y'all (that's the Texas part of me coming out) – the fabric of the Woof Collection 100% Bamboo Sheet Set is SO SOFT! Like the softest sheets I have ever felt!
We have done other reviews of soft sheet sets (ranging from cotton to Egyptian cotton to eucalyptus), and these were incredible for sleeping.
What is the Woof Collection?
The Woof Collection shows Wooflinen's love to all breeds. A simple, clean and crisp look, the collection is for those who prefer pure white, buttery softness.
What we love about The Woof Collection 100% Bamboo Sheet Set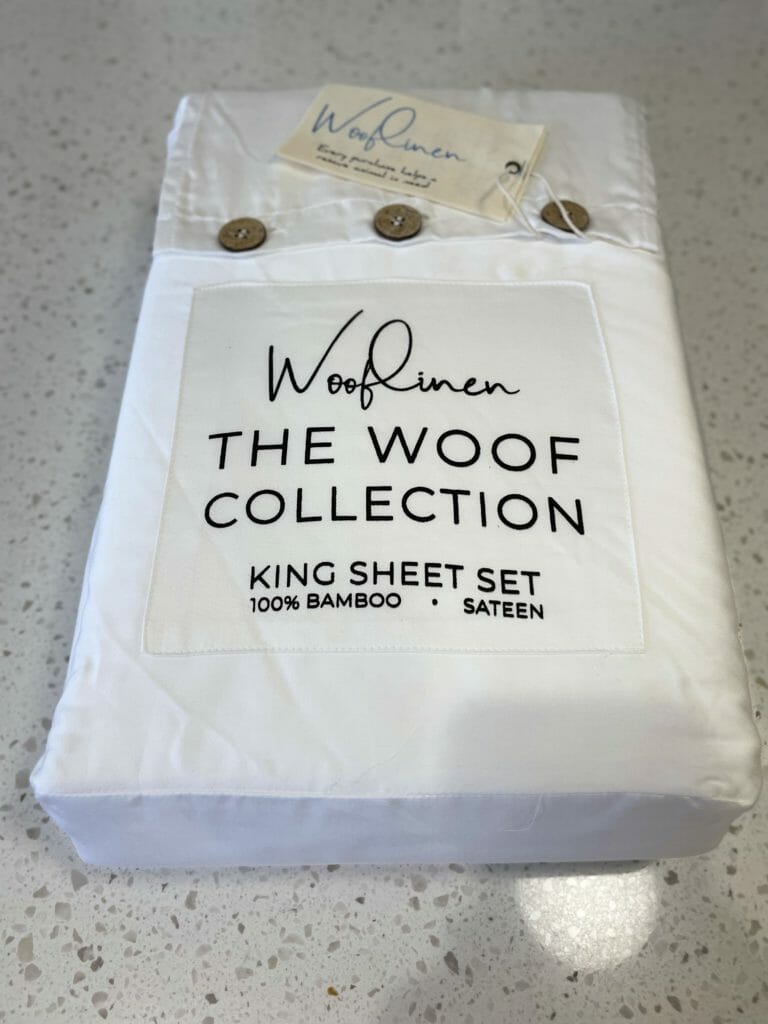 The Wooflinen 100% bamboo fabric provides the softest sheets you can imagine.
The Woof Collection 100% Bamboo Sheet Set has a thread count of 300, which makes it very luxurious.
The Woof Collection 100% Bamboo Sheet Set comes in a sateen finish that makes them soft, yet not too silky.
Bamboo is naturally breathable and has properties that keep your body temperature moderated. In a sense, it is cooling.
Bamboo is also antibacterial and hypo-allergenic which is great for bedding.
The Wooflinen 100% bamboo sheets are also superior to cotton for your hair and skin – win!
The color: as we said we use a lot of white in our home decor and the pure white sheets are often hard to find in bamboo.
The price: compared to other bamboo sheets (including ones that we own!) this set comes in at a lower price point.
The company: at We Tried It, the company and their mission are very important to us and we love that Wooflinen gives back both proceeds and products to dogs! Mr. Winnie approved!
In short, these are some of the best sheets we've had the chance to try in our reviews!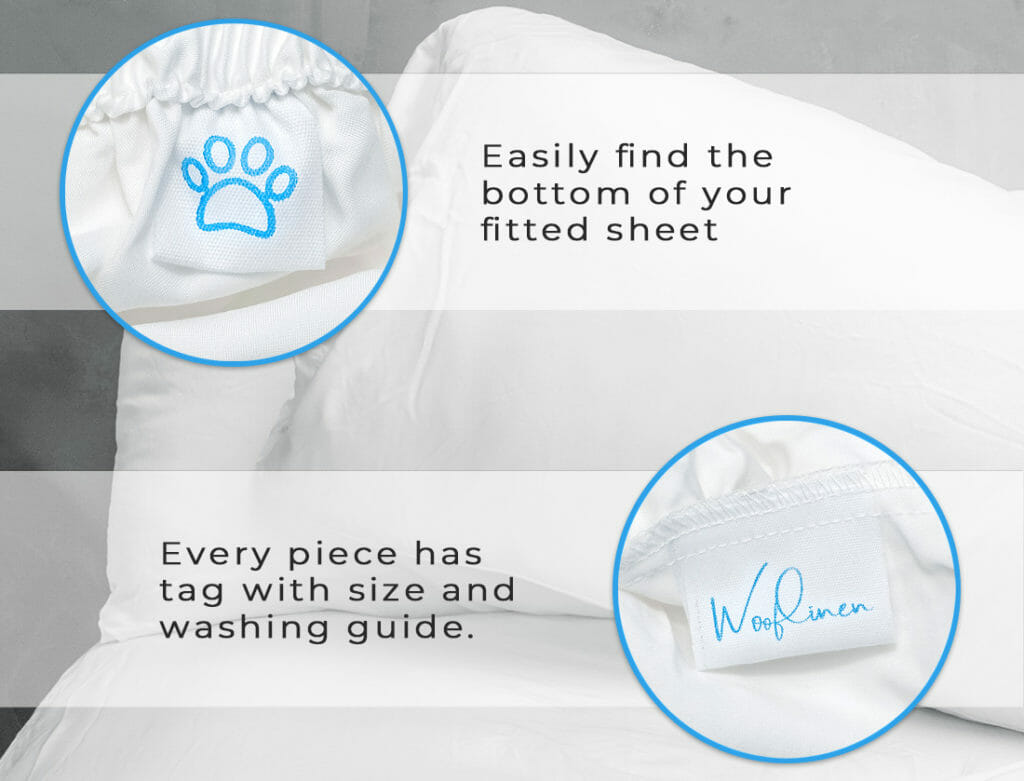 While they aren't quite as breathable as some other fabrics we've tried, they are softer than other sheets we've tried (including other cotton sheets).
We haven't had a chance to wash them yet – we wanted to get our review out ASAP – but they supposedly need to be washed less and don't wrinkle.
Simply not having to wash them as often will make them more durable!
What we don't love about The Woof Collection 100% Bamboo Sheet Set:
Lack of options – we were thrilled to have white bamboo sheets, but that is the only option for their bamboo sheet set. Wooflinen also sells a whole bamboo two-tone bedding set and linen sets that come in other colors, but currently, the Woof Collection 100% Bamboo Sheet Set only comes in white.
Who is the Woof Collection for?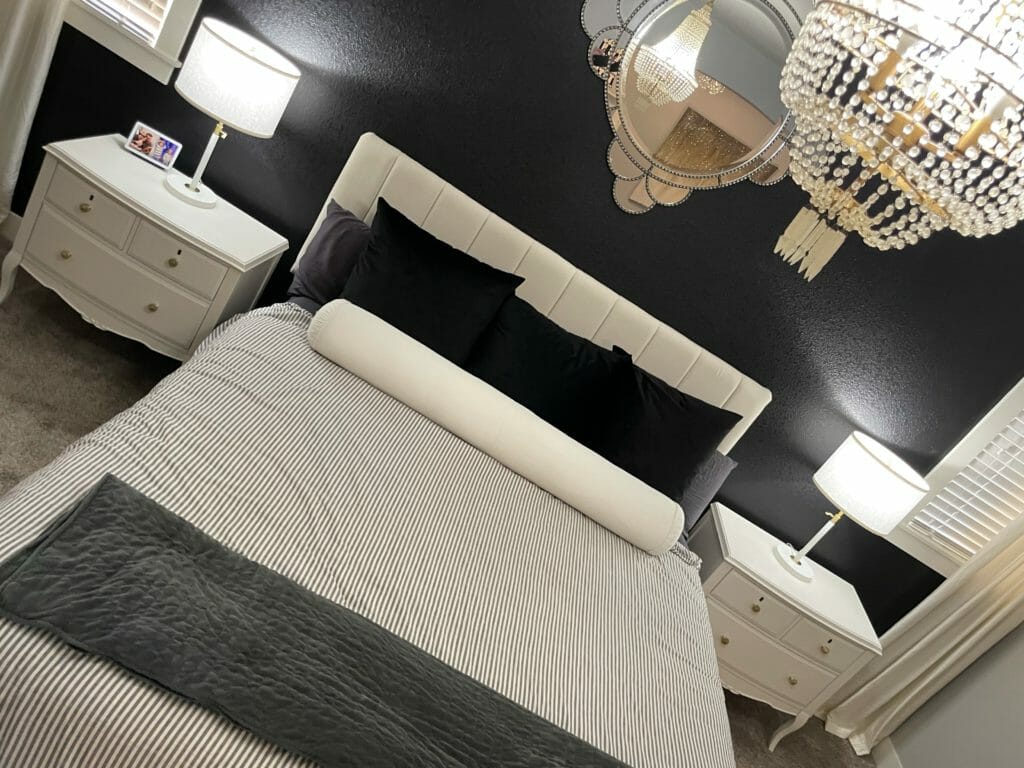 The Woof Collection 100% Bamboo Sheet Set is perfect for people who want very soft white sheets that are great for all weather! However, I think the people that will really love these sheets also love dogs and want to help dogs through their purchase!
Mr. We Tried It is even a really hot sleeper and he liked this. They were a little more warm than some of the eucalyptus sheets we've reviewed, but he wasn't hot in these sheets at all. This brand did a great job of finding the best material to be not too hot or warm or even too breathable.
It's JUST Right.
If you run a little cold, I strongly recommend that you pair this with something like a Gravity Blanket. I promise it is the perfect combo for your bed. The bamboo is slightly cooling, but the Gravity Blanket makes it cozy.
Talk about the best of both worlds!
What about washing?
Wooflinen claims you don't need to wash these sheets as much. So far, we've had them on for just over a week and they don't need to hit the washing machine just yet.
Less washing = more durable for sure! They also don't wrinkle as much, so that's another added bonus.
How we use these bamboo sheets
We use these bamboo sheets on our Gravity Mattress (read our full Gravity Mattress Review) and our Gravity Blanket (read our full Gravity Blanket Review).
I also typically sleep using my Belly Pillow (read our full Belly Sleeper Review).
It's a great combination: Gravity Blankets and soft bamboo sheets!
What's included in the Woof Collection?
The Woof Collection 100% Bamboo Sheets Set comes with one fitted bamboo sheet, one flat sheet, and two bamboo pillowcases. The pillowcases are king size for the California King and King bed sizes and the pillowcases are queen size for the Queen and Full bed sizes.
This sheet set does not come in twin sizes. This collection does not include a duvet cover, is part of this review. Each piece has a tag that includes the size and washing instructions which are nice if you have multiple sizes of beds as we do.
Sheets that do good
Each sheet also comes with a tag that denotes the bottom of the sheet which is super helpful when making the bed!
Every purchase you make through Wooflinen also helps a dog rescue or foster network!
What else does Wooflinen Offer?
Wooflinen offers two main lines: Bamboo (what we tried) and French Linen Sheets. French linen is an interesting fabric we haven't tried yet in our many reviews. For some reasons linen sheets just sound old school to us – that just might be us.
Why both?
French Linen and Bamboo are made from hypoallergenic materials which makes them less likely to irritate sensitive skin, as well as resistant to the accumulation of odors. This anti-microbial property also means you spend less time washing your sheets than cotton sheets would need. They are also more eco-friendly.
What about a Bamboo Duvet Cover?
Wooflinen also DOES offer a unique 6-piece set that does include a contrasted duvet cover (and a fitted sheet and 4 pillowcases).
Wooflinen French Linen Offerings
While the Bamboo set is called the Woof line, of course, the french linen set had to be dog-themed, too.
Meet the Bully Collection
The Bully Collection, a tribute to Wooflinen's love for "Bully" breeds. These loyal and protective animals give you unconditional love in return! So the two-tone collection is the perfect way to represent their "bully nature".
The BULLY Collection by Wooflinen celebrates its favorite "bullies" – from Boston Terriers to Mastiffs, Boxers or Rottweilers; these dogs are tough protectors who never fail to make us smile with their affectionate personalities!
There is also a french linen duvet set that comes with linen sheets, too. This duvet set looks great, too.
The BULLY Collection French Linen Duvet set is sourced from environmentally friendly and renewable French flax. It not only provides a luxurious look but an incredible softness. Though it looks like it has some weight, French Linen is the equivalent to sleeping on the lightest cloud.
We how to give your our honest review of their french linen products, soon!
Don't forget the fur babies
Wooflinen is a bedding company that also makes dog products! They started when they were contacted by various animal rescues and shelters who wanted to know how the company could support their cause.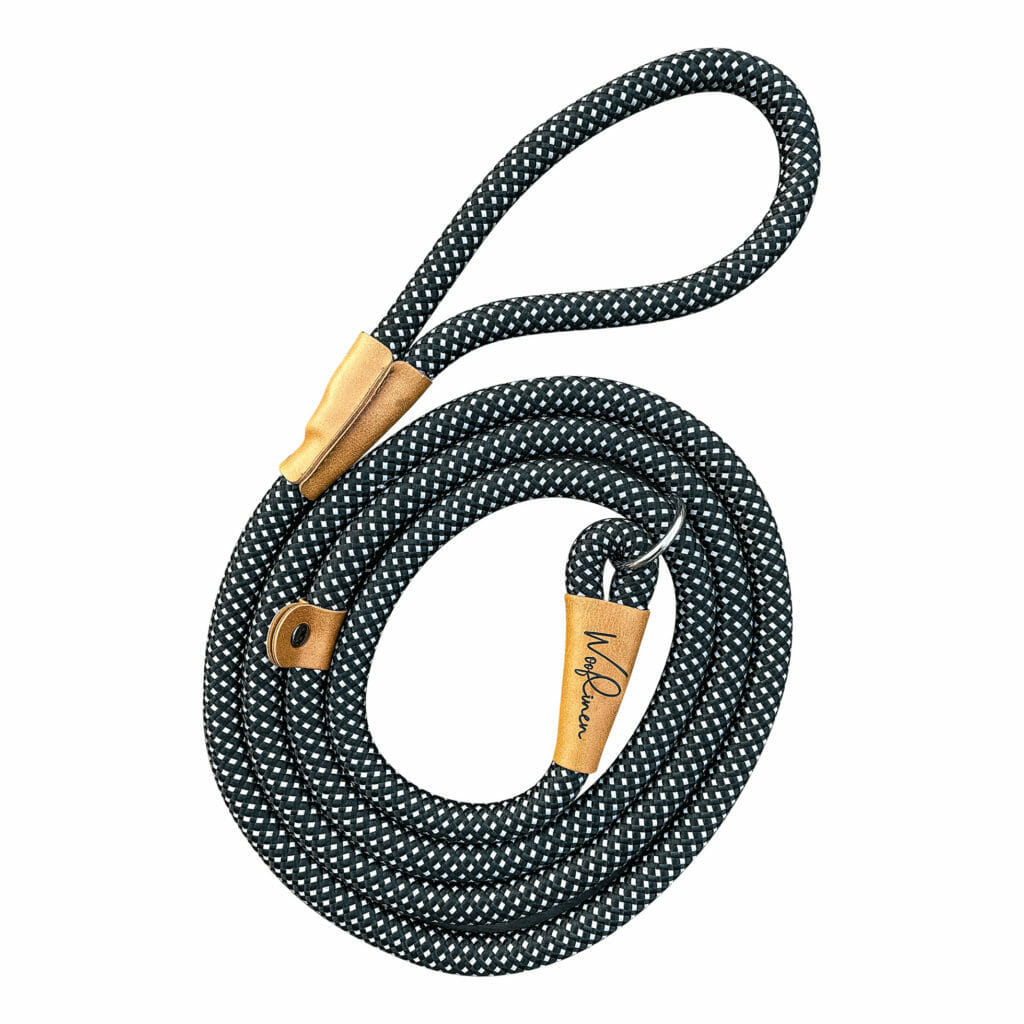 The answer was these essential doggy accessories, which are available in awesome colors for any pup's personality type. These same (awesome) products they donate!
Alternatives to Wooflinen
If you are interested in bamboo sheets, there are other companies who offer them, but these are by far the softest ones we have felt!
But if you are looking for quality bamboo sheets, you would be tough-pressed to find a better sheet set for your bet than these amazing sheets.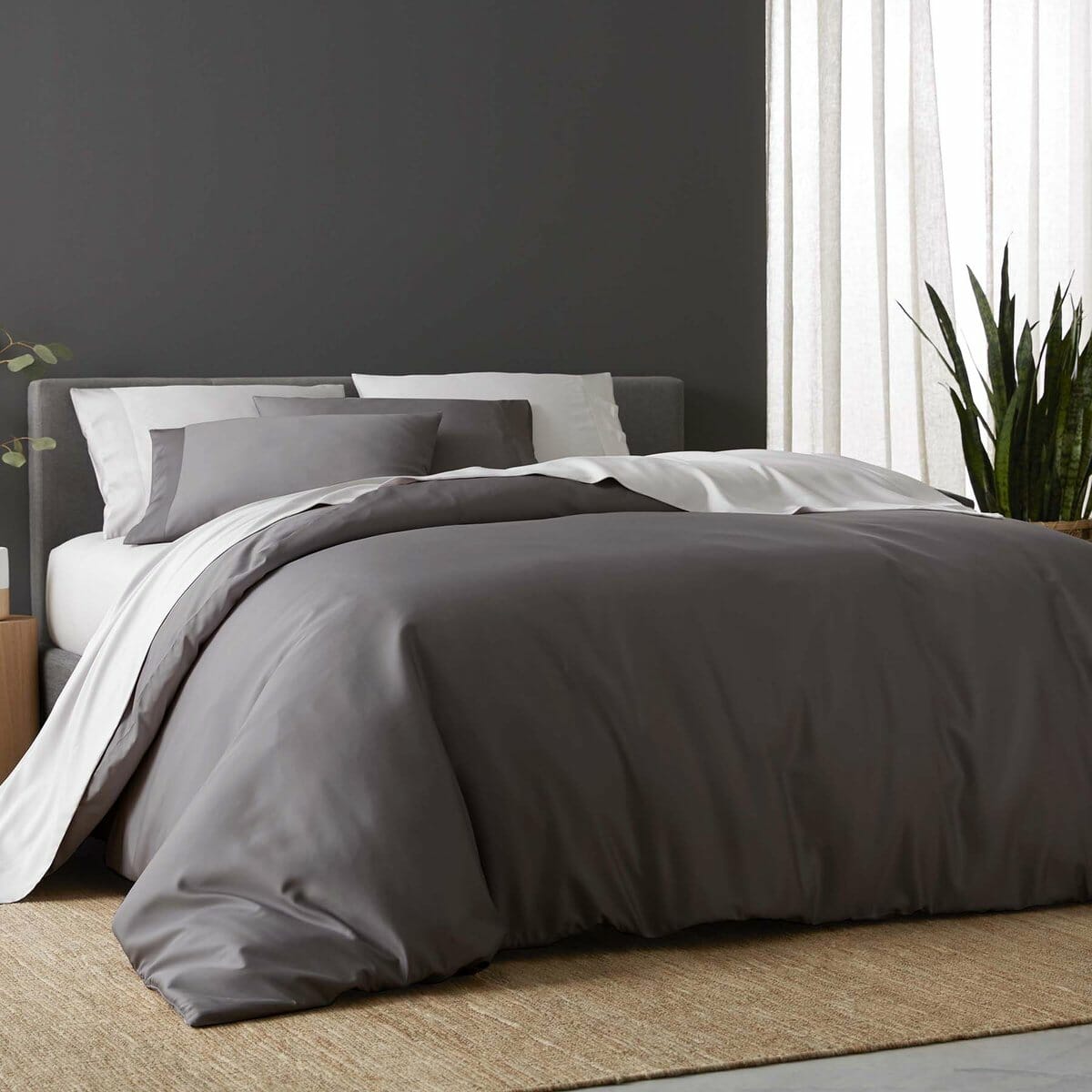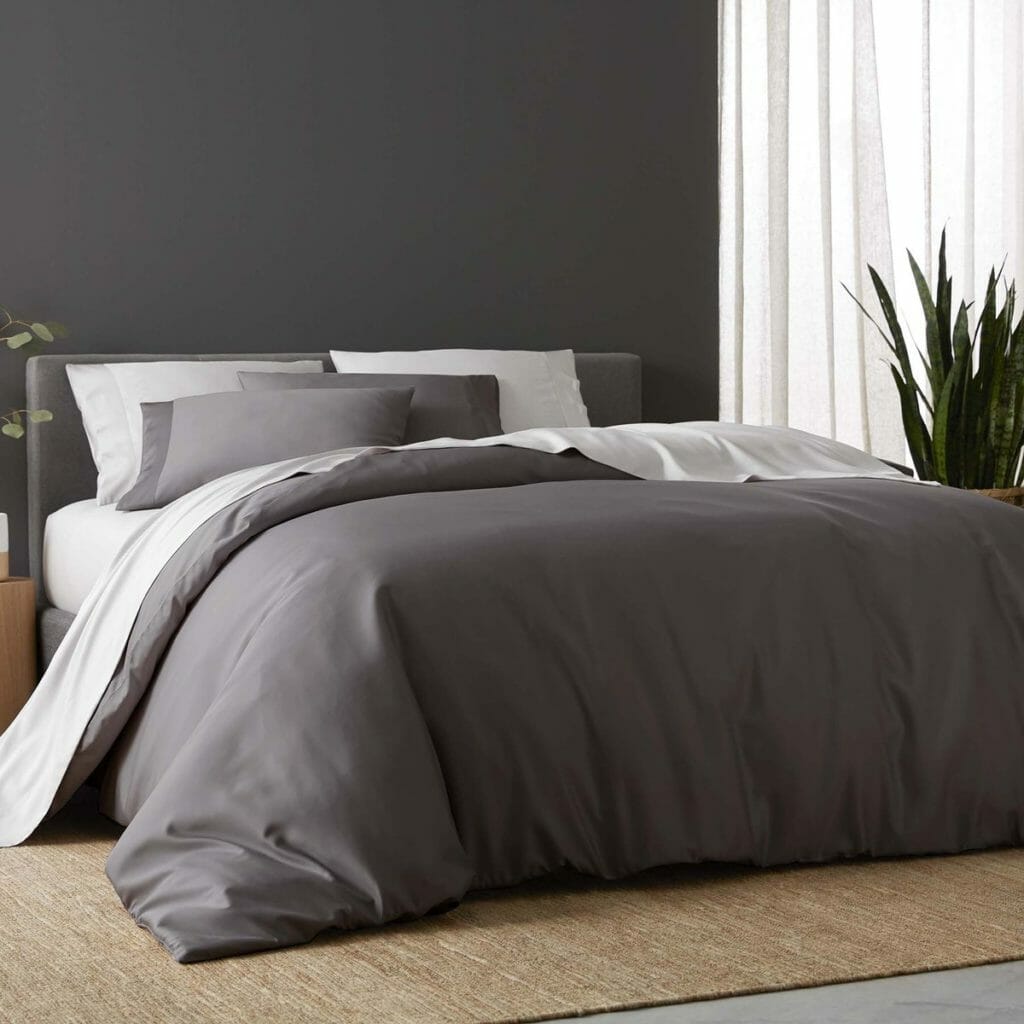 We've tried some Eucalyptus Sheet sets, like the Sijo Home set (read our full Sijo Home Sheets Review). Overall, we found the Wooflinen sheets to be more comfortable and soft, but a little warmer. If you run warm at night and temperature is more important than softness – you might like the Sijo Home Sheets more.
But the difference in temperatures is very small. Mr. We Tried It always runs hot, but these sheets work for him. Once we try the linen sheets, we should be able to give you a better comparison of linen vs. bamboo vs. eucalyptus.
They also help dog charities with proceeds and products which is super cool!
Wooflinen Review: The Final Verdict.
Top Pick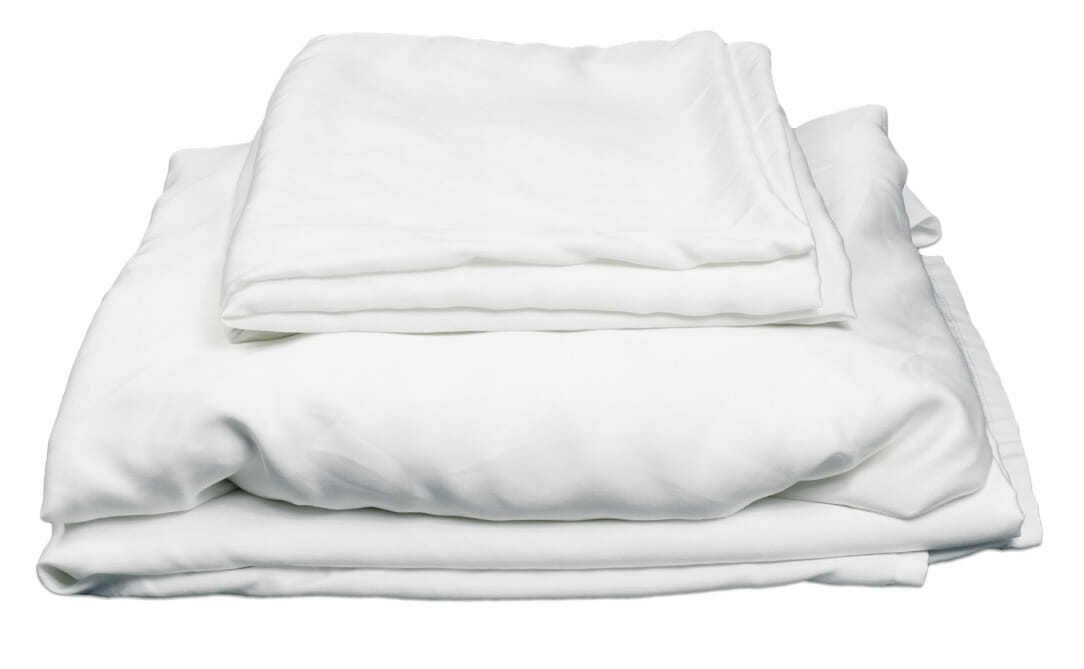 Woof! Woof! WOOOOOF!
That's dog for "you better buy these now.
You'll love them, your dog will love them. You'll help out dogs in need.
That's a win-win-win if we ever heard of one.
So now we know what dogs and sheets have to do with each other – Wooflinen has created super soft 100% bamboo sheets where every purchase helps a dog rescue or foster network.
We think it is really cool when people follow their passions and that is just what the founders of this company did! The Woof Collection 100% Bamboo Sheet Set is super soft and comfortable and the quality can't be beaten.
We give this product two paws up and so does Mr. Winnie!