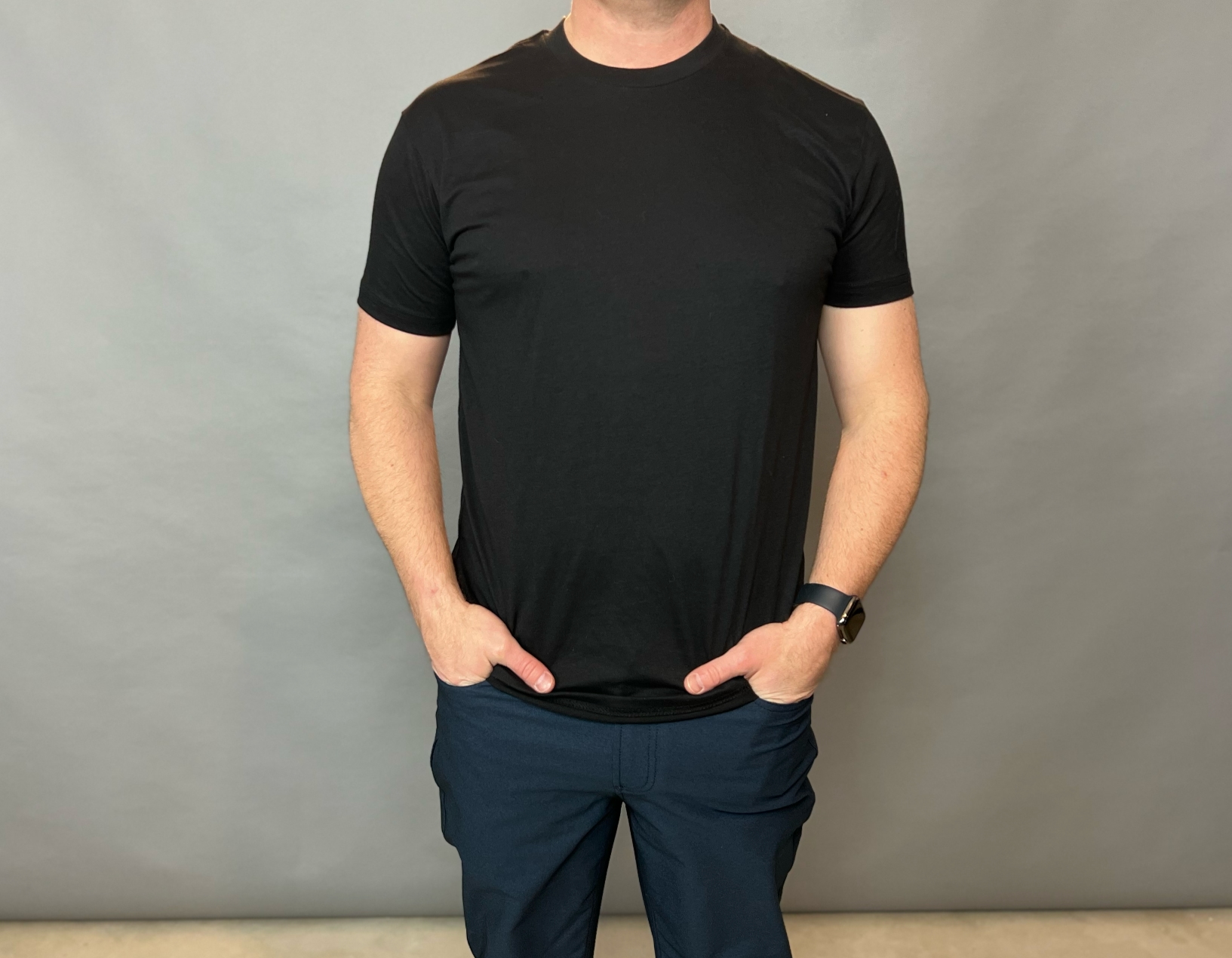 Today we are bringing you our True Classic Tees Review. If you've been on any social media site, you've probably seen a ton of t-shirt startups popping up and wondered, "Are these shirts any good?"
Well, let's dive into our full True Classic Tees Review to find out if there is really such a thing as an awesome t-shirt for less than $20.
An amazing t-shirt brand
True Classic Tees
Want a great t-shirt brand that won't break the bank? Check out True Classic Tees.
Buy Now
Save 20%
We might earn a commission if you make a purchase, at no additional cost to you.
True Classic Tees Review: What you need to know
It seems like there is a new t-shirt brand around every corner these days. Ranging from stupid expensive to super sloppy looking. But what if you're just looking for a good value? Meet True Classic Tees.
Now, we've had a few people comment on our videos and inquire about the shirt I'm wearing constantly.
I'm actually wearing the Buck Mason Vintage Tri-Blend Tee (see our full Buck Mason Review and our Buck Mason T-Shirt Review).I wear it in a lot of videos since it's simple, easy, and comfortable.
In many reviews, I can be seen wearing the Buck Mason Tri-Blend Tee.
It look good, but it isn't attention-grabbing. It also has a very high level of quality. So, let's compare True Classic Tees to the gold standard of t-shirt: Buck Mason. After seeing people ask about True Classic Tees vs. Fresh Clean Tees, I had to try them out for myself.
True Classic Tees Review: What is it?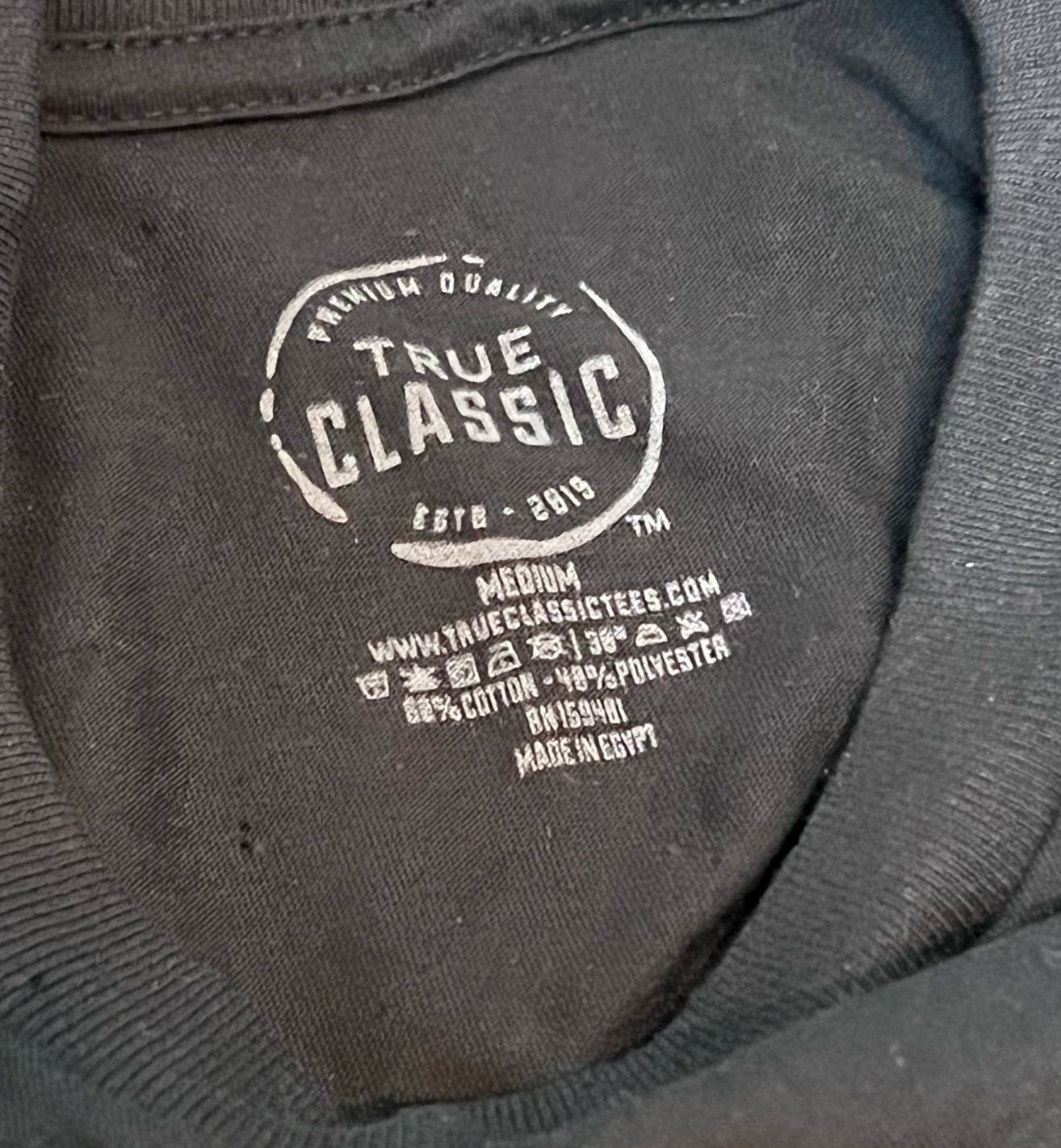 What is True Classic Tees? They launched in September 2019 and started out with 673 orders the first month. They are now handling over 60K orders per month!
True Classic Tees is a new-er line of clothing designed for men who want to accentuate their arms and shoulders but still have room in the stomach area for a "dad bod."
The collection includes best-selling packs, crewnecks, v-necks, pockets, henleys, long sleeves, hoodies, sweatshirts, tank tops, and tall-long bodies. True Classic has since expanded to include joggers, hats, shorts, polos, and bomber jackets, to name a few. So if you're looking for a stylish and comfortable way to show off your proud "dad bod," True Classic Tees may be the perfect brand for you.
More than just t-shirts: T-Shirts that support a bigger cause
True Classic Tees is a company with a cause that hits close home, literally. Their Co-Founder and CEO, Ryan Bartlett, has a deep family background in military service with grandparents and parents who served in WWII, Vietnam, the Gulf war, and more.
It was a personal and professional passion of his to bring awareness and aid to the veteran community and the ever-rising homelessness issue within it.

Partnering with the Tiny House Project was an easy and obvious choice for True Classic Tees. Since then, they've been able to expand their donations to other homeless shelters beyond just the veteran community.
True Classic Tees is a company making a difference in the lives of those who have served our country and we are proud to support them.
We love businesses that give back
We always love businesses that support more than just themselves – they support the community around them. They are kinda like Bombas Socks, which gives a pair of socks to a homeless shelter for every pair you buy. Read our Full Bombas Review for more information!
Right now, they are donating about 15,425 Shirts… A MONTH! That's pretty incredible for a new company. And they are looking to do more!
True Classic Tees Review: What we tried – and loved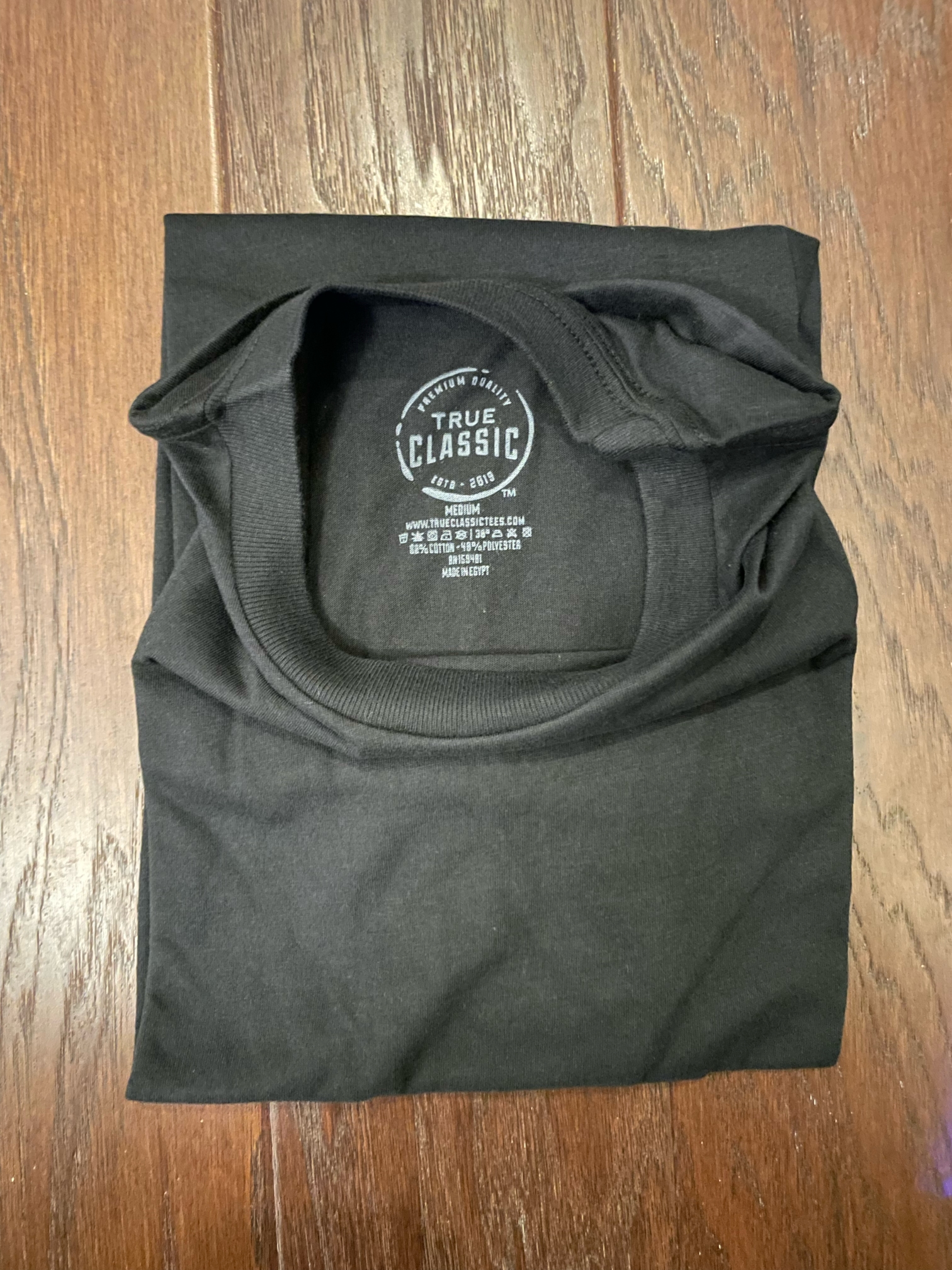 We've only, honestly, had the chance to try one style of True Classic Tees: The Classic Crew. Here's our quick review.
True Classic Tees Review: The Classic Crew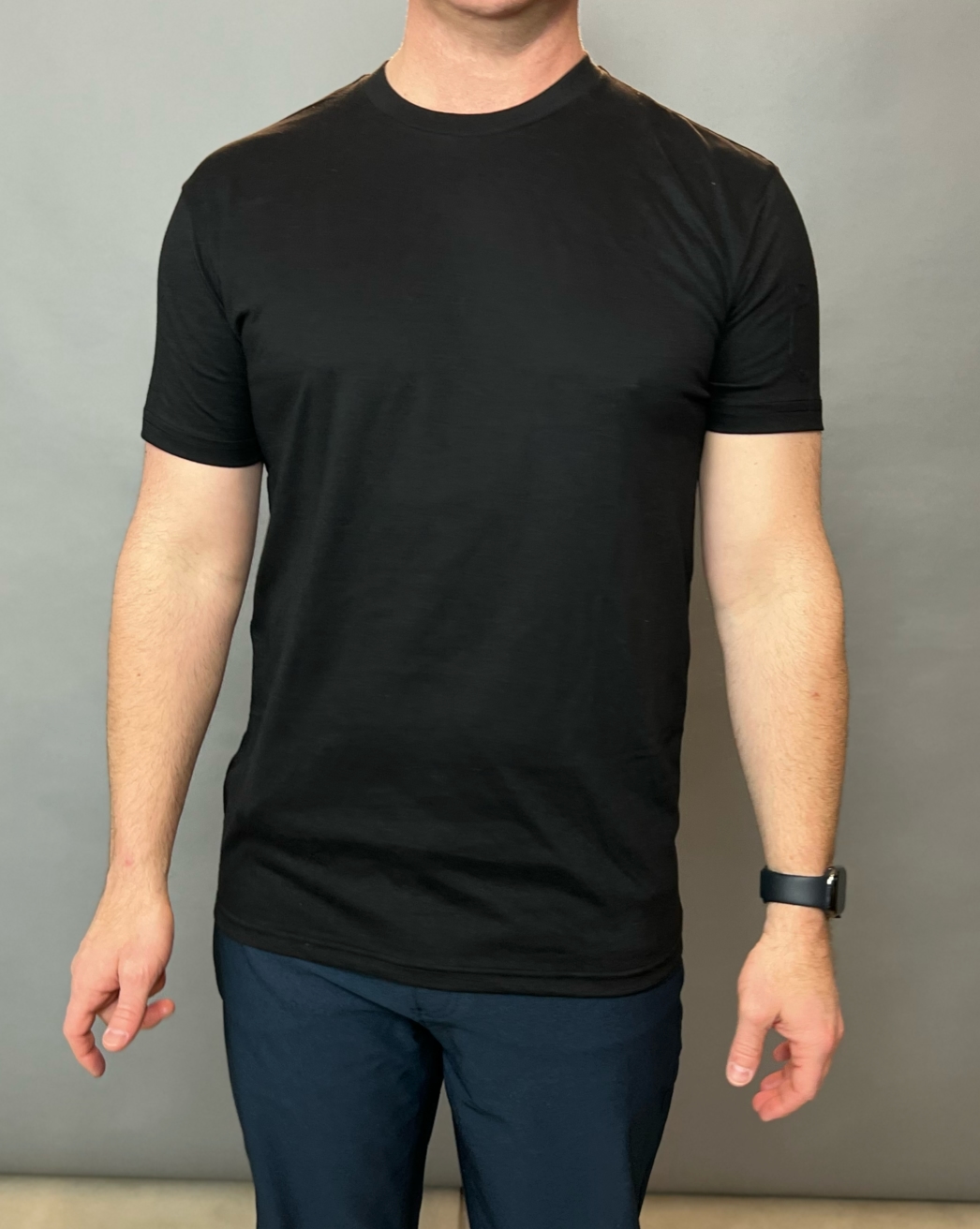 Looking for a classic, comfortable tee that will last? Look no further than the True Classic Tee: Classic Crew.
Made from premium butter-soft fabric, this tee is perfect for everyday wear. The 60% combed cotton/40% polyester blend will shrink minimally (5%) on a low heat setting in the dryer, and the classic side seam provides the best look and fit.
Plus, the soft tag is screen-printed inside the tee for maximum comfort. That means there literally is no physical tag. It's only printed on the back neck of the tee.
Nothing crazy: and that's a good thing – the 3 Pack and beyond!
This is their classic crew neck shirt. It's a nice, solid t-shirt. There's nothing crazy about it and that's a very good thing.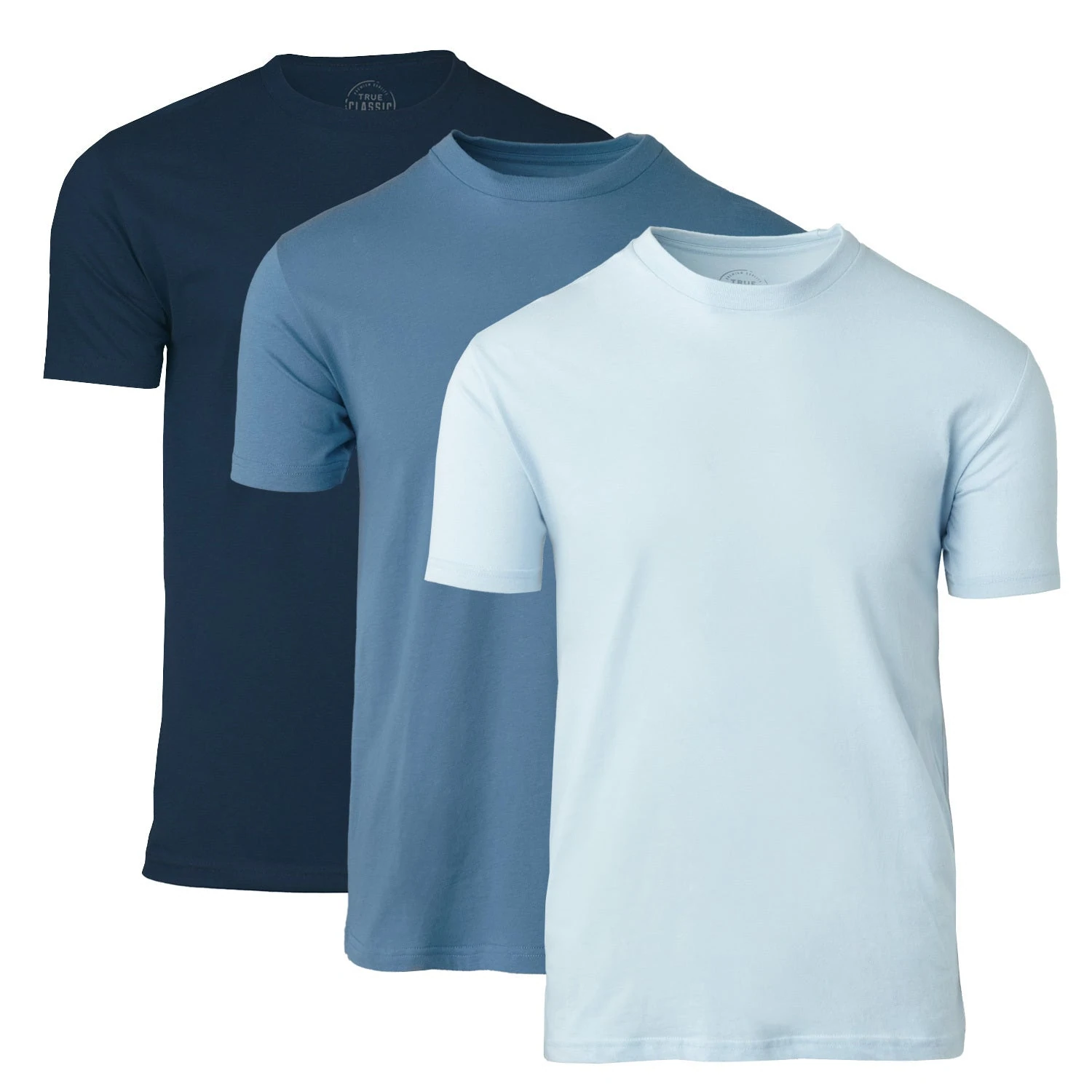 It's got a good, nice shape. The photos here show it right out of the box. There isn't even a small amount of wrinkles.
The same shirt comes in a variety of styles and even packs (like a 3 pack, a 6 pack and a lot more!).
For about $19, this shirt is a really good overall value. The quality from True Classic is high and others have been just as impressed with the overall quality they offer.
They also offer a long sleeve version of this tee in addition to a V Neck and a lot more.
Polos, Hoodies and Henley: Oh my!
We love their Classic Tees, but we also love the True Classic Polos, too. We hope to personally test them in the very near future, and we'll update this post when we do.
True Classic Tees Review: Sizing
I wear a size medium in just about every single t-shirt and every single polo shirt that I own. I also wear a size medium in True Classic Tees. They run true to size before washing. Since they aren't 100% Cotton, I don't think they will shrink much.
True Classic says they will shrink about 5% in the dryer, but that's not much.
I also love that True Classic has an awesome fit page that you can see here. It allows you to put in your measurements and suggest the perfect tee!
True Classic Tees: The Materials
True Classic Tees are made from a 60% combed ringspun cotton/40% polyester jersey blend. The blend is really what makes True Classic Tees' products great. A 100% cotton t-shirt will shrink. 100% Cotton T-Shirts can have all sorts of different issues. However, the poly blend really does add a nice touch to it.
Shrinkage: About 5% in dryer
A poly blend shirt may shrink about 5% in the dryer but if you are worried about that – simply hang dry. True Classic Tees clothing is some of the most comfortable and well-made clothing I've ever owned and I highly recommend their products.
True Classic Tees is definitely not the only T-Shirt Company doing a cotton/polyester blend. Buck Mason shirts are 50% polyester, 38% cotton, and 12% rayon. Fresh Clean Tees (read our full Fresh Clean Tees Review and get our Fresh Clean Tees Promo Code) also has a 60/40 cotton/polyester blend, too.
True Classic's use of this combination creates a really nice, lightweight and breathable product that I really liked how it feels. By mixing multiple fabrics together, companies are usually trying to get the best qualities from all of them – in True Classic's case, the softness of Cotton with the breathability and structure of Polyester. I think they did a great job in achieving this goal!
Another thing we love: the variety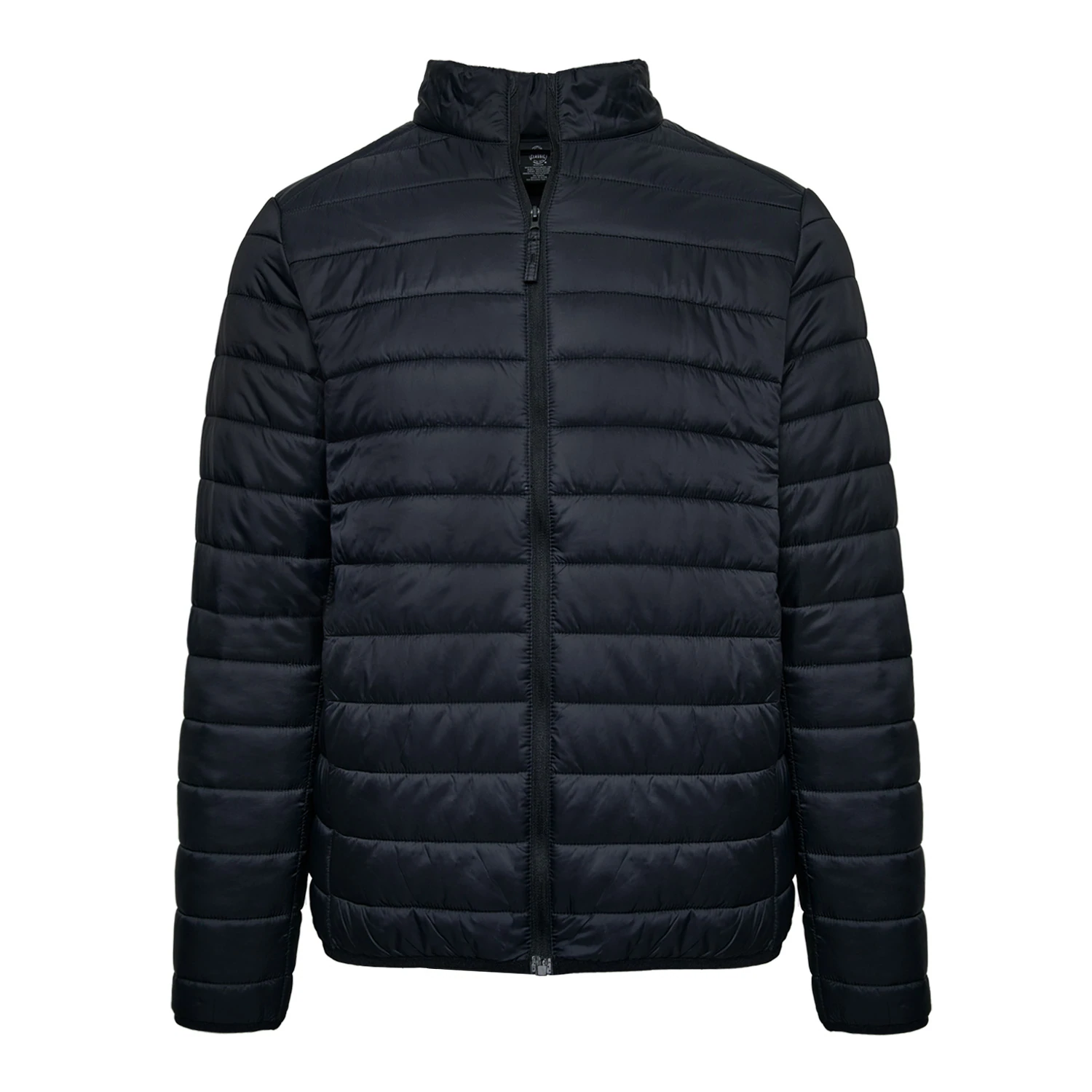 While we don't love a lot of color in our wardrobe, it's always nice to have options. Not only does this brand have a wide variety of colors, but they also have a wide variety of products from polos to underwear to puffer jackets.
In full transparency, we haven't put these products to the dest, but other reviews are promising.
Our Favorite Part of True Classic Tees: The price!
Now it is time for our favorite part of True Classic Tees: the price. You can not beat the price of True Classic. They retail for $26.99. Compare that to Buck Mason, which retails for about $30+. Other clothing brands have t-shirts that are $60+ (I'm looking at your, Goodlife!), which is just crazy to me.
But I wouldn't buy the shirt for $27. You can save even more and get the shirt for a lot less.
Do you want to save even more? You can save even more by ordering your t-shirts in a pack. So, for example:
You can get what they call the All-Blues 3-Pack pack for $59.99. That's just $19.99 a shirt, which is a steal!
You can use our True Classic Tees Promo Code and save an additional 20%: that makes it about $15.99 a shirt!
That is a fantastic deal on some high-quality shirts.
This is a fantastic method to keep your clothing closet full of great basics and comfy tees if you're running low on shirts. You won't have any trouble wearing these clothes out and about or at home.
True Classic Tees Review: The Final Verdict?
An amazing t-shirt brand
True Classic Tees
Want a great t-shirt brand that won't break the bank? Check out True Classic Tees.
Buy Now
Save 20%
We might earn a commission if you make a purchase, at no additional cost to you.
If you are looking for a great t-shirt, check out True Classic Tees. Their tees aren't flashy or crazy. They don't have a "killer feature" (except the price!). They are simply designed for the dad's body – accentuating the arms and giving you some extra space in the stomach – even if you aren't as slim as you were before kids.
The fit is great and the quality is awesome. Other Reviews will tell you the same thing and they are 100% true.
If you want a super comfortable shirt you can wear out and about but also wear at home and not feel like you're wearing an expensive t-shirt you can't get dirty.
Oh, we almost forgot; how do they hold up to Buck Mason? We think they are pretty comparable! You can't beat the price of True Classic Tees, especially in a three-pack with our True Classic Promo Code. If Buck Mason is a 9.5/10 – we give True Classic a solid 9! Pretty close!
We'll also work on a full Fresh Clean Tees vs. True Classic Tees Review very shortly!
Do you have any questions about True Classic Tees? Let us know! You might also be interested in checking out our Perk T-Shirt Review. The Perk Tee is more expensive (at $35 – but we've got a Perk Clothing Promo Code, too) – find out if it's worth the extra price in our honest Perk Shirt Review.