As it starts to get colder outside, it's time to put away the flip flops. 😢 But what do you wear instead? As huge fans of Hari Mari (read our Hari Mari Flip Flop Review), when we saw the Hari Mari Boots, we HAD to check them out. Read on for our full Hari Mari Boot Review.
Top Pick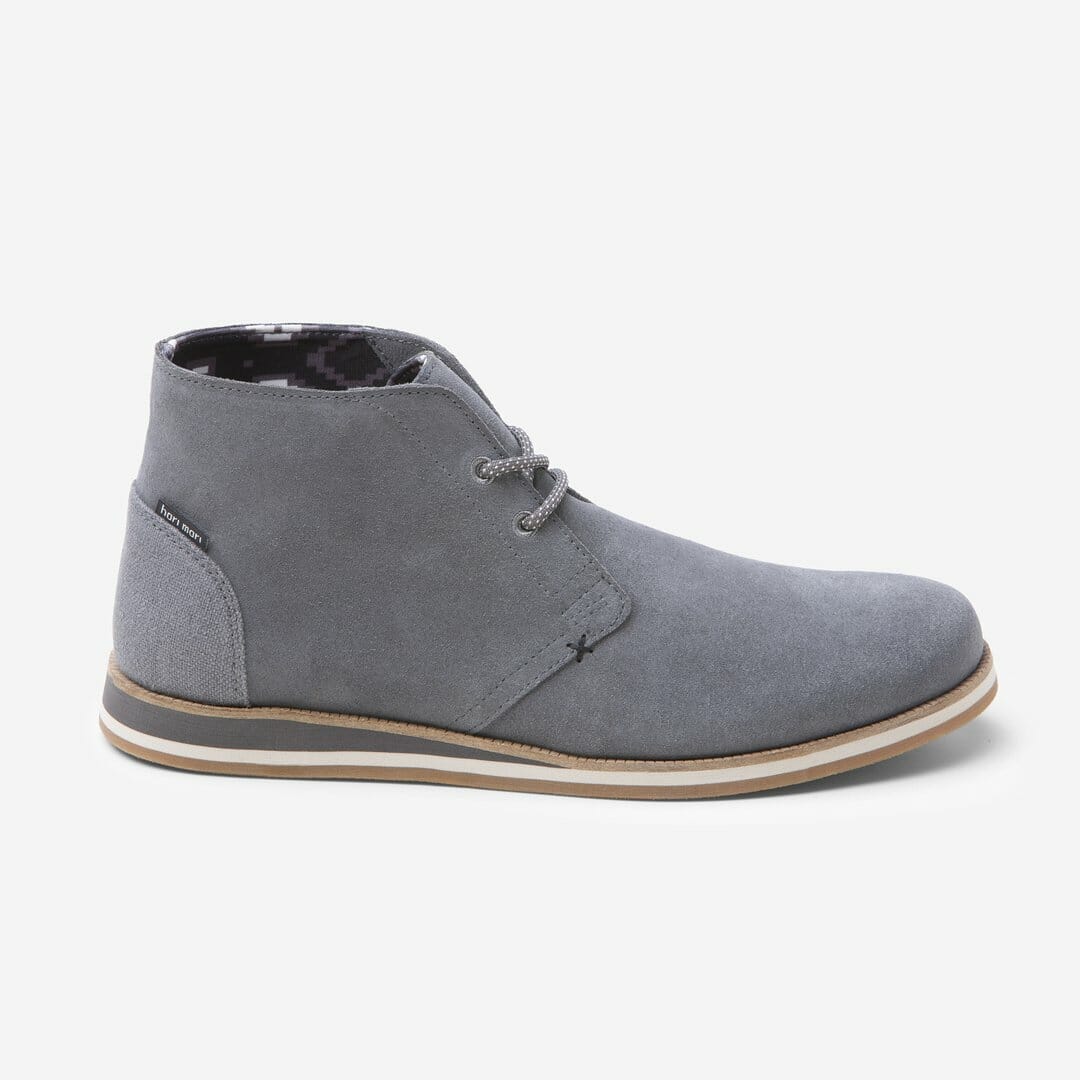 Super. Comfortable. Boots.
The flip-flop maker does it again.
We love our Hari Mari Flip Flops – so we HAD to try the Hari Mari Boots when they came out.

The verdict: they are everything you expect from Hari Mari: comfortable, stylish and incredibly high quality.
Now let's be honest. Making a flip-flop is a lot easier than making a boot, but I saw the Hari Mari boots on their website and I HAD to try it. If their boots were half as comfortable as their flip flops, they have a winner! Also, check out our comparison of Rainbow Sandals vs. Hari Mari Sandals.
👍🏻What We Love
👎🏻What We Don't Love
– Great style.
– Incredibly comfortable.
– Unique Color.
– Affordable.
– Harder to style with a unique color.
– Don't know how well it will hold up over time.
Hari Mari Boot Review: What we tested
I got my hands on a pair of Hari Mari Adobe Desert boot. It retails for $120 and comes in three colors. It comes in: Charcoal, Tan and Tobacco.
It's my natural inclination to go with the Tobacco color. However, I wanted to mix it up and tried the Charcoal color.
Hari Mari Boot Review: The Details
The Hari Mari Adobe Desert Boot is made with a Premium Suede and Organic Hemp Upper for lightweight durability.
The Hari Mari Adobe Desert Boot also has a dual-density memory foam insert. This makes walking with the boot extra soft.
A Crepe outsole, which has that nice soft material on the bottom of the boot.
It's also water-treated to repel and resist moisture and weather. I haven't had the chance to test the Adobe Desert Boot in the rain or snow yet.
And you may be wondering, "Hey, why do some of your photos have a pair of laces tied onto the top of it?" Well, the Hari Mari Boots actually comes with two sets of laces: a solid pair and a flecked pair.
General Thoughts about the Hari Mari Boot
A couple quick takaways before I dive into a part I didn't think would be all that hard, but was – how to style!
Overall, the boot is beautiful. It's a nice-looking traditional, but not stuffy looking boot.
I'd venture to say that you'll get lots of compliments on them if you are wearing them.
It will be interesting to see how they hold up over time. I don't own any other Suede products.
They are very comfortable and lightweight. I'd rank them just as comfortable as Cole Haan Zerogrand Chukkas (read our full Zerogrand Review)
They fit true to size – I like to wear them loose and these are true to size.
If you love the Hari Mari Flip Flops – you will love these Hari Mari Boots!
How to Style the Charcoal Hari Mari Adobe Desert Boot
I typically wear tan shoes (or some white or grey Allbirds), but this Charcoal Color was hard for me to style – just because it was different. Here's what I found: The Charcoal Desert Boot goes the best with Jeans!
Pictured:
I was worried that the Perfect Jean would be too skinny at the bottom, but the stretch made it not too skinny!
How not to style: don't match shirt
Pictured:
A couple of fashion don'ts going on here:
Be careful to make it not look like you are trying to match the shoes with the shirt. I didn't this unintentionally.
Make sure any khaki color you wear is darker AND more formal. I would have worn my Duer No Sweat Pant (basically a fancy jean alternative), but they were dirty at the time of filming.
Once again, I'd stick with darker jeans why trying to style these shoes.
Pictured:
I even tried the Hari Mari Boots with some black-colored jeans and they worked well.
Pictured:
Other Hari Mari Boots
Hari Mari recently released their whole fall line with shoes and boots. Here's a quick look at the others:
Odessa | Waxed Saddle – $165
Hari Mari's Odessa boot pairs the classic style of the 1960's English Chelsea boot with modern comfort technology and premium construction. These weather-friendly boots are down for the journey. Pull them on and get out there.
Waxed Adobe Desert Boots – $150
A step up from the Adobe Desert Boots, in both price and functionality, these are a slightly more heavy-duty version of the boots I tried.
WAXED CANYONTREK CHUKKA – $160
More of a hiking-style boot, if you want something with more stability.
DOS SANTOS LX RETRO RUNNER – $120
They also have several "runner" styles that I, personally, didn't care for at all.
But it you like this style, I bet they are super comfortable!
Hari Mari Boot Review: The Final Verdict
In short, if you love Hari Mari Flip Flops and want something for the colder weather, you can't go wrong with Hari Mari Boots, either. They bring the comfort of their Flip Flops and combine that with the added warmth of a boot.
Hari Mari is a great company, that even donates 1% of sales to Cancer. You have to love that. We are happy to give the Hari Mari Boots our We Tried It seal of approval.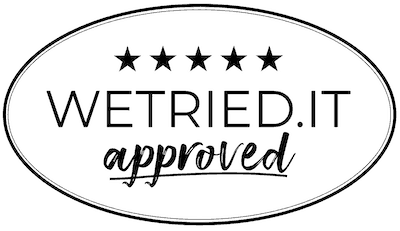 Do you have any questions or comments about our Hari Mari Boot Review? Let us know in the comments below!