It doesn't look like masks are going anywhere anytime soon and you as saw in our Top 5 Masks on The Market, we got a lot of questions about the Rothy's Mask and people wanting a Rothy's Mask Review – is the Rothy's Mask the best Mask on the market today? Keep reading on to find out more.
Rothy's Mask Review: What Do You Need To Know First
If you've read any of our reviews, you know that we love Rothy's Shoes. Read our full Rothy's Shoe Review and Rothy's Bag Review for more information.
First things, first, our Rothy's Promo Code doesn't work on the Rothy's masks, sadly. But the price is fair, let's dive into the details in our Rothy's Mask Review. Also, check out our Men's Rothy's Review, too.
Rothy's markets the Face Mask for both men and women, so we thought we'd get neutral colors so both Mr. We Tried It and Mrs. We Tried It could wear it!
Rothy's Mask Review: The Basics
2-Pack: $25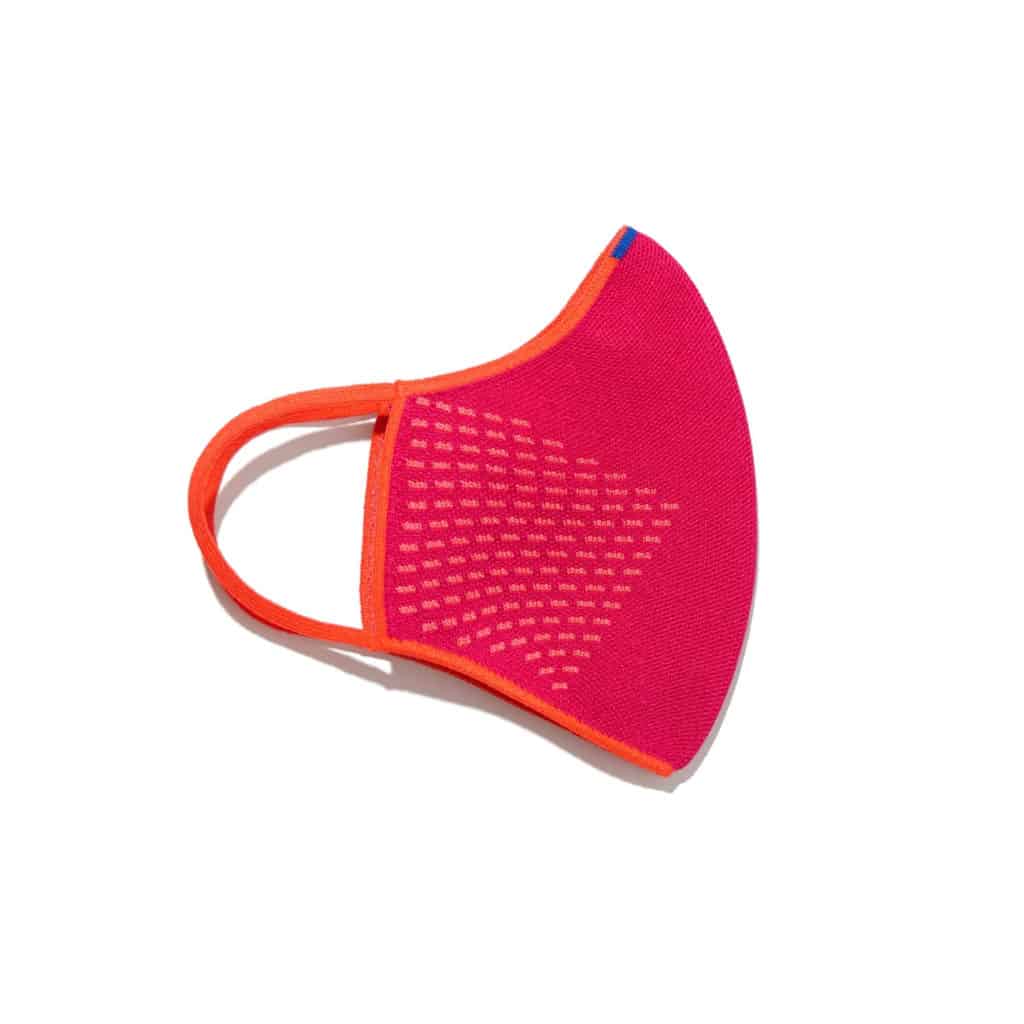 What Rothy's says about their mask:
A pack of two non-medical masks, designed to be durable, comfortable and fully machine washable (air dry only). The Mask 1.0 sits close to the face, covering the nose and mouth and secures over the ears. We developed this first iteration of masks using existing thread and our 3D knitting technology, which knits the masks to shape for maximum comfort and minimal waste.
Rothy's Mask Features:
The Mask 1.0 is knit from 100% Rothy's signature rPET thread.
Comfortable elastic straps slip over the ears.
For added comfort, microfiber swatches are located on the inside of the mask.
Width (side-to-side, not including ear loops) is 9 in / 22.8 cm.
Height (top to bottom) is 6.3 in / 16 cm.
Elastic ear loops are each 6.3 in / 16 cm.
Masks Review: What we look for
There are a couple of very important features we look for with every single mask that we wear:
Washable/Reusable: The CDC says you should re-wash a cloth mask after every use. That means, if you are following guidelines, you need to wash your mask a lot!
Reasonable price: Because you need to wash them so often, you need to have several on hand!
Comfortable and easy to use: We like masks that are breathable and also over the ear – vs tied behind the head (it's tough to get your hair cut with a strap over the back of your head!).
They fit! Mr. We Tried It has a big ol' head and some of the masks we try pull the ears out because his head is so big!
Note: if you are looking for the ultimate protection, you need an N95 Mask, these masks only provide the basic protection.
How does the Rothy's Mask Stand Up?
Here's how the Rothy's Mask stands up to what we are looking for:
Rothy's Mask: Washable/Reusable
10/10 – The Rothy's Mask uses their signature rPET thread that their shoes and bags are made from. They've perfected the durable, reusable fabric with their shoes and it's simply awesome.
We love the Rothy's Mask's Washable/Reusable attributes – that's where the Rothy's Masks really do shine.
Rothy's Mask: Reasonable price
9/10 – At $25 for a 2-pack, the Rothy's Masks are a fairly good deal – especially for a product that is durable like Rothy's. While we haven't had the Rothy's Masks long enough to tell you exactly how long they last, they are very well made and should last longer than cheaper masks.
Rothy's Mask: Comfortable and Easy to Use
9/10 – These masks are a great weight – not too thick, not too thin. They are comfortable if they aren't too small, which leads us to the next section of our Rothy's Mask Review:
Rothy's Mask: They Fit!
For Women/Smaller Faces: 9/10 – For those with smaller faces (we hate to be so gender specific: but women are typically smaller), the Rothy's Mask is comfortable and great.
For Men/Larger Faces: 6/10 – While the Rothy's mask isn't the worst, it's also fairly small for people with larger heads/faces. Mr. We Tried It has a HUGE head and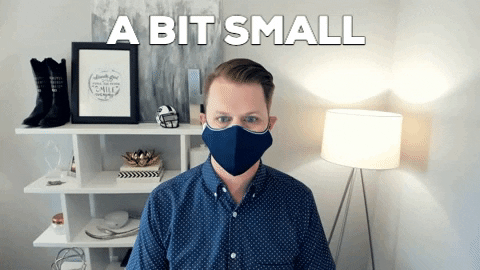 The worst part about the mask being a bit small isn't the fact that it pulls your ears out – its the fact that it opens up the sides of the mask.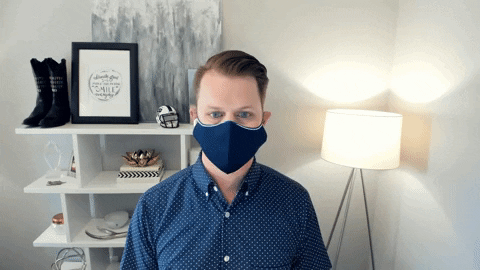 Be sure to read our Rothy's Review and also get our Rothy's Coupon Code.
Rothy's Mask Review: The final verdict
Overall, the Rothy's Mask is a great mask if you don't have a large head (like Mr. We Tried It!).
You can get the Rothy's Mask directly from Rothy's on their website.
---
All of these masks are not replacements for medical face masks, although they can help stop the spread of illness through airborne and droplet-based contamination.