We wear face masks out in public, as of this writing, it's the law where we live in Colorado. While many people may find face masks stuffy, clinical, or downright irritating, they don't have to be! Face masks can be a fashion statement too. Staying on top of fashion trends and keeping others safe has never been easier with these fantastic face masks.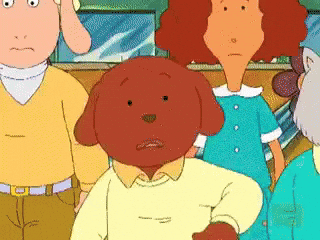 We like masks that are breathable, simple and work! Here are some of the masks from brands that you've heard of (and we've done reviews of their other products).
Masks Review: What we look for
There are a couple of very important features we look for with the masks:
Washable/Reusable: The CDC says you should re-wash a cloth mask after every use. That means, if you are following guidelines, you need to wash your mask a lot!
Reasonable price: Because you need to wash them so often, you need to have several on hand!
Comfortable and easy to use: We like masks that are breathable and also over the ear – vs tied behind the head (it's tough to get your hair cut with a strap over the back of your head!).
Note: if you are looking for the ultimate protection, you need an N95 Mask, these masks only provide the basic protection.
Adidas Face Mask
3-Pack: $16
Adidas' specialty in sportswear means their masks are great at absorbing sweat. These face masks are sleek, breathable, and an excellent addition to anyone's exercise gear. The masks themselves are made of recyclable polyester, made to fit snug around the face. They're also machine washable, which is great for everyday use. You can buy these masks as a three-pack in a variety of colors, including black, white, and jellyfish blue. Make sure you consult the sizing chart before buying.
Rothy's The Mask 1.0
2-Pack: $25
If you're looking for a snug, high-tech look, Rothy's "The Mask 1.0" is an excellent choice. These masks are made using Rothy's signature rPET thread, which is made from 100% recycled water bottles and marine plastic, spun tightly together using 3D knitting technology. This means your mask is not only made to last, but a great way to help reduce environmental waste through fashion! According to the website, the mask is under constant development in hopes of improving aspects like comfort, breathability, and fit. Currently, there are microfiber patches inside the mask so it feels extra soft on the face. We did a more in-depth Rothy's Mask Review, too.
Be sure to read our Rothy's Review and also get our Rothy's Coupon Code.
Mizzen + Main Face Mask
$10/each
To get the most bang for your buck, Mizzen + Main's face masks come with a pocket to put in air filters, are machine washable, and can be put in the dryer as well. If you're looking for versatility, these flexible, easy-to-use masks are made to fit almost any adult and come with flexible elastic loops. Plus, they come in a wide variety of colors and patterns.
Read our Mizzen + Main Review and be sure to use our Mizzen + Main Promo Code.
Slip Face Mask
$39/each
While expensive, if you want the PERFECT woman's Face Mask, look no further than the Slip Face Mask. Yes, this is the same company that makes the Slip Pillowcase. The Slip Face Mask doesn't take all your makeup off as typical masks do. It also has a special construction on the inside so you don't end up breathing in the fabric. And to top it all off it helps fight MASKNE – mask acne!
This is the best Face Mask for Women and the Best Face Mask to avoid Mask Acne! Buy now on Amazon.
Public Rec Face Mask
3-Pack $24
Public Rec's masks come in solid colors that can add to any look with ease. These masks are machine washable and quick to dry, plus they contain an extra layer of fabric for added protection. Although simple-looking, these masks are made to fit on your face with a flexible nose strip, and for every pack purchased, three masks are donated to a nonprofit organization in need. That's a great idea!
Vistaprint Masks
$13+/each
This may seem like a super-random pick, but Vistaprint (yes, the Vistaprint more known for the 1,000 business cards for a buffalo nickel) has come to the game with some really great Vistaprint masks!
Starting at $13 for kids, and $18 for adults, these masks come in a wide variety of colors and designs – ranging from the artistic (above) to the solid grey (below).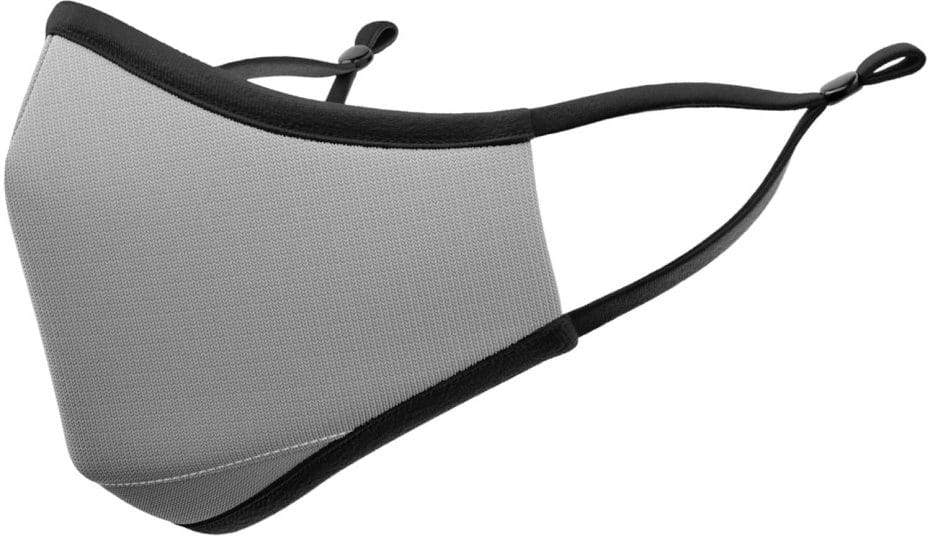 The Vistaprint masks are surprisingly well made for a variety of reasons:
They come in three sizes: Kids, Adult Small and Adult Large
They have slot for an easy-to-swap replaceable filter (not included)
Come in a variety of colors and designs
Adjustable over-the-ear-straps!!!!! This may seem like a really small thing, but this is a huge bonus if you are tired of masks that go over the ears and make you look like dumbo.
Here's where you can find the best deal on Vistaprint Masks.
Bonus: Everlane Masks Review
5 Pack $25
Confession, Everlane Masks are the masks that we wear most of the time – however, they didn't make our full list because we don't like the 100% human moniker on them. We got the facemasks without the 100% logo on the mask, but those are now sold out. These are lightweight masks at an affordable price.
Be sure to check out the Best Everlane Items, the Men's Everlane Performance Polo Review and use our Everlane Promo Code, too.
---
All of these masks are not replacements for medical face masks, although they can help stop the spread of illness through airborne and droplet-based contamination.