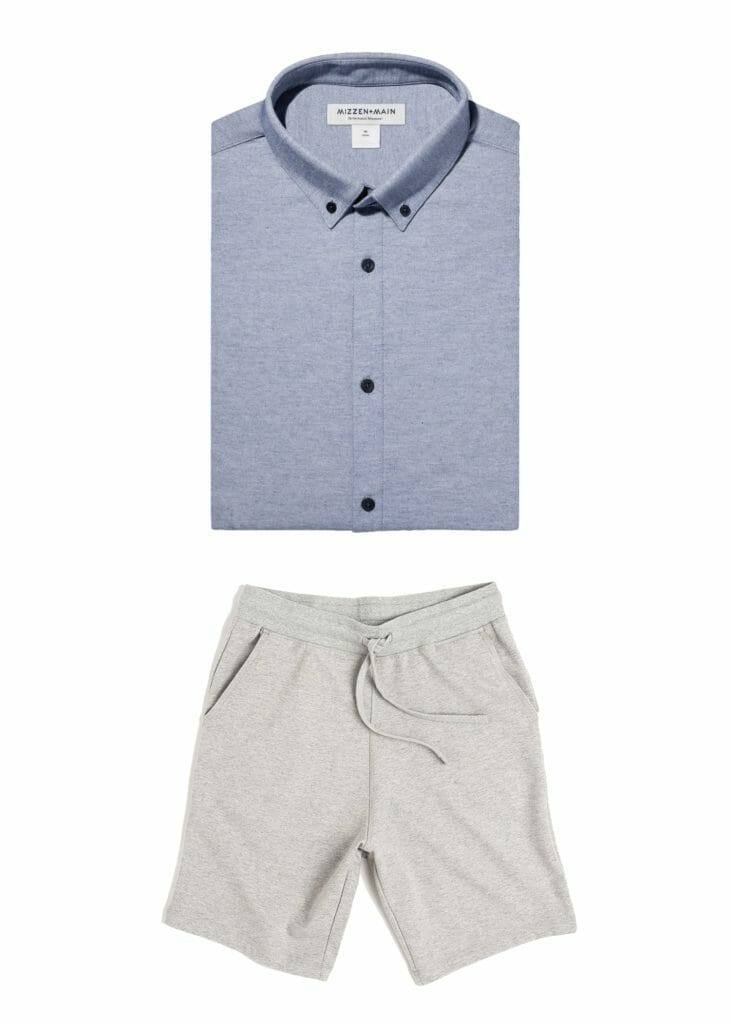 Working from home with Coronavirus spreading (COVID-19)? No more casual Fridays – every day CAN be a casual day. That doesn't mean that it should be! Article after article talk about how you should still establish a routine, even if you don't need to – and can work whatever hours you want.
This guide was updated in January 2021.
But what should you wear when working from home? Here's our ultimate guide for men:
Work from Home Wardrobe Tip #1: Act like you work on ESPN.
I don't know if you've ever seen ESPN commentators from below the waist, but they are almost always wearing athletic shoes (and sometimes even sweat pants). That's because all you see if their top half. They have the wardrobe mullet going on – part downstairs, business up top. You should do the same!
Work from Home Wardrobe Tip #2: Wear decent shirts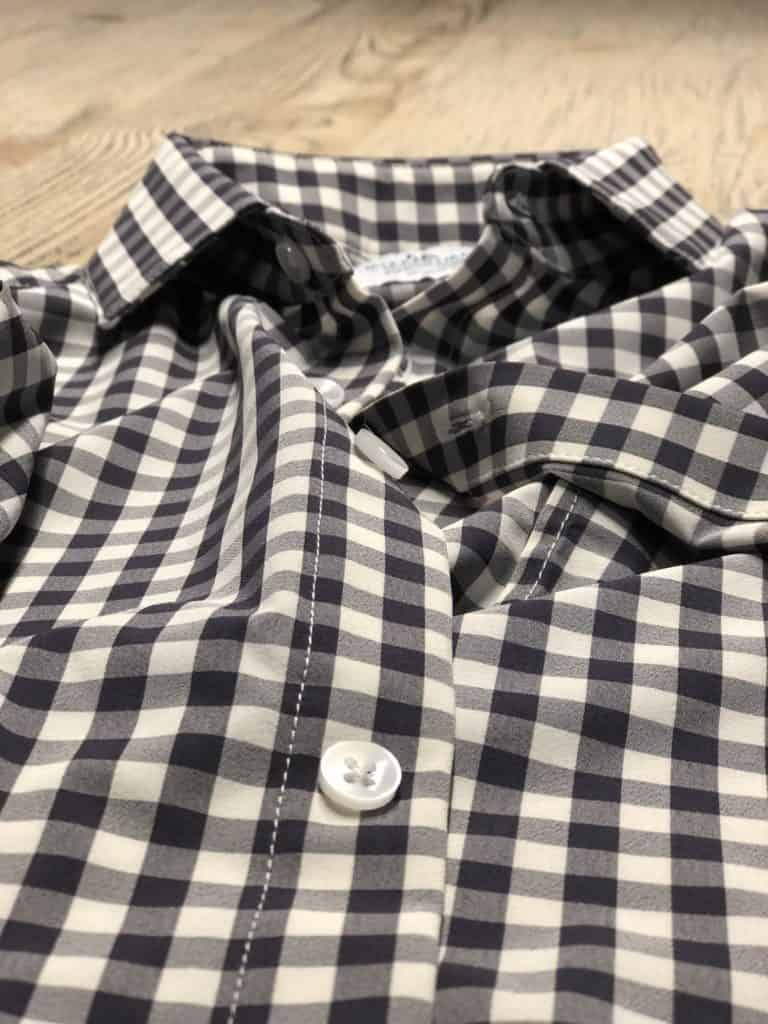 We'll talk about your lower half in a second – let's talk about your shirt or top. I think you should wear one of two types of shirts working from home, especially on video calls: polos or dress shirts. If you have a very casual office, you can wear a nice t-shirt and maybe – just maybe a hoodie.
I, personally, love to wear Mizzen + Main Dress Shirts when working from home, especially in the summer. These shirts are super light-weight, comfortable and don't need to be dry cleaned. Read our full Mizzen + Main Review. If it's still cold where you're at, read our Mizzen and Main Flannel Review.
I also like to wear polos a lot. I also like to wear Mizzen + Main Polos, too. I also wear the Mack Weldon Polos often, too. Read more about our Mack Weldon Review.
Work from Home Wardrobe Tip #3: Don't wear crazy patterns
Don't wear crazy patterns or bright colors working from home, especially on video calls. They can be really distracting.
Work from Home Wardrobe Tip #4: Wear comfortable pants or shorts
Let's face it, you probably won't be seen by anyone else working from home, so you might as well be as comfortable as possible.
One of my personal favorites is to wear Pact Shorts as our "bottoms" and Mizzen + Main shirts as our tops. Sure, I get some funny looks from some of the people that come over to our house – but at least I'm comfortable! Read our Pact Review and get our Pact Promo Code. We even wrote a full guide on the Best Work From Home Shorts.
I also really like to wear Lululemon Sweats (I personally love these ones) or Public Rec All Day Every Day Pants when I'm working from home. I'll post a full review of Public Rec soon.
Work from Home Wardrobe Tip #5: The full package
Want to look good from top to bottom AND still be comfortable? Here's what I recommend:
A Mizzen and Main Shirt – especially the Mizzen + Main short sleeves during the summer.
And either then the lululemon commission warpstreme shorts:
Read our full lululemon warpstreme guide. Or even some of the new Mizzen + Main shorts:
Work from Home Wardrobe: Final Thoughts
As long as you are making an effort to look good, you'll feel good, too. Try dressing up – even if just the top half of your body and I promise you'll feel better. Take a look at our tips on how to make yourself look better on video calls. Let us know if you have any questions or comments below!