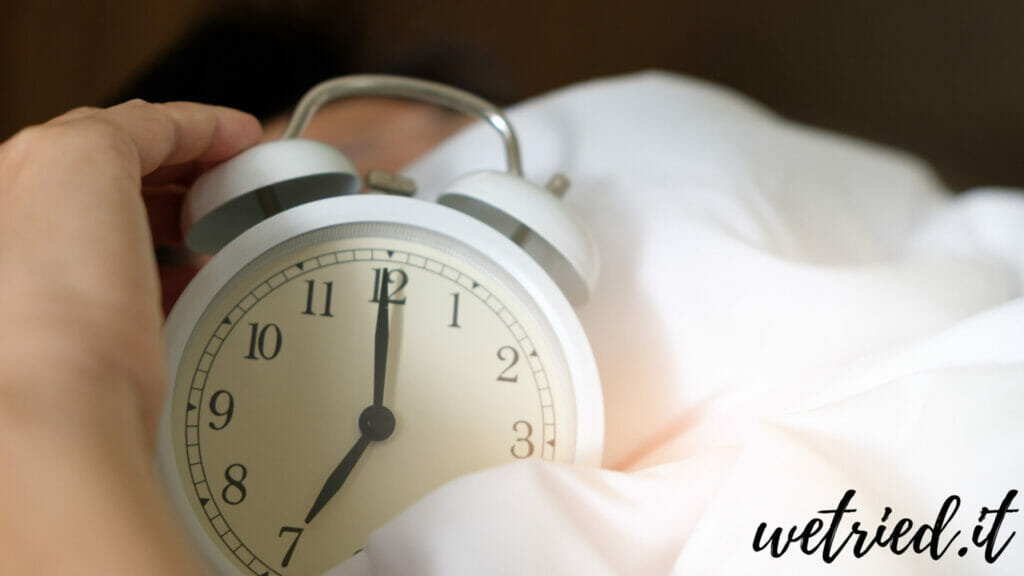 If you're like most people, you probably don't get enough sleep. And if you're not getting enough sleep, that's taking a toll on your health. You need to be getting 7-8 hours of quality sleep per night in order to be at your best. Luckily, there are some great sleep products on the market that can help you get the best night's sleep possible. In this article, we'll discuss the top 11 best sleep products and how they can help improve your slumber!
Why you should trust us about the best sleep products
If we're not at our best, it's tough to be the best for our kiddos. Right?
Well, we've tested out a lot of sleep products over the years and we want to share with you what has worked best for us.
Without further ado, here are the top eight best sleep products on the market!
Why you need to focus on sleep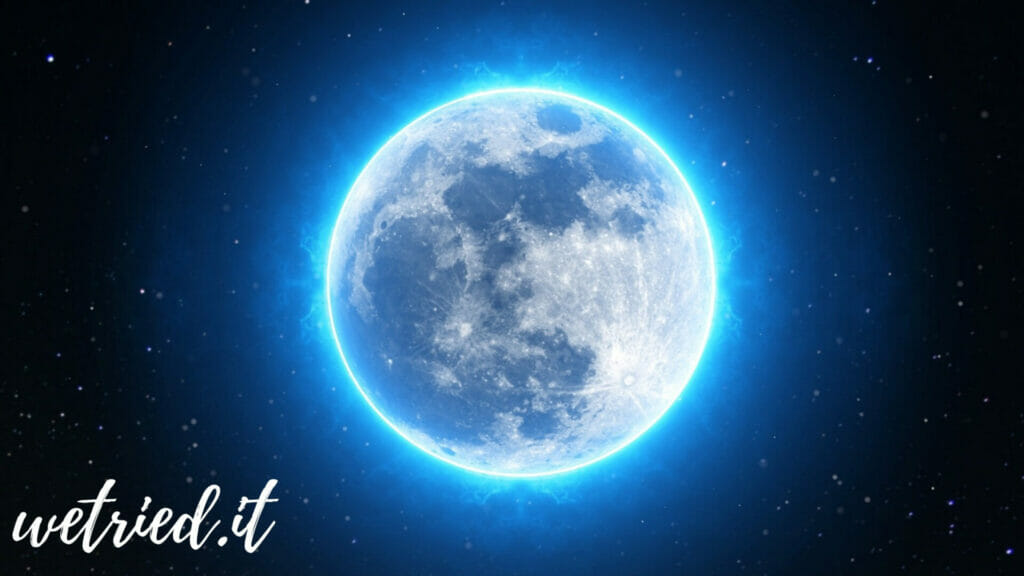 As parents, we're tired. We don't want some stupid essential oils that don't do a darn thing. We want some real products that leave us rested after a full night of improved sleep. Don't we all?!
Sleeping is incredibly important for your health. In fact, research has shown that not getting enough sleep can lead to a variety of health problems, including obesity, heart disease, and diabetes.
So if you're not getting the recommended 7-8 hours of sleep per night, it's time to invest in some quality sleep products! The products listed above can help you get the best night's sleep possible, and improve your overall health in the process.
#1 Sleep Product: A high-quality mattress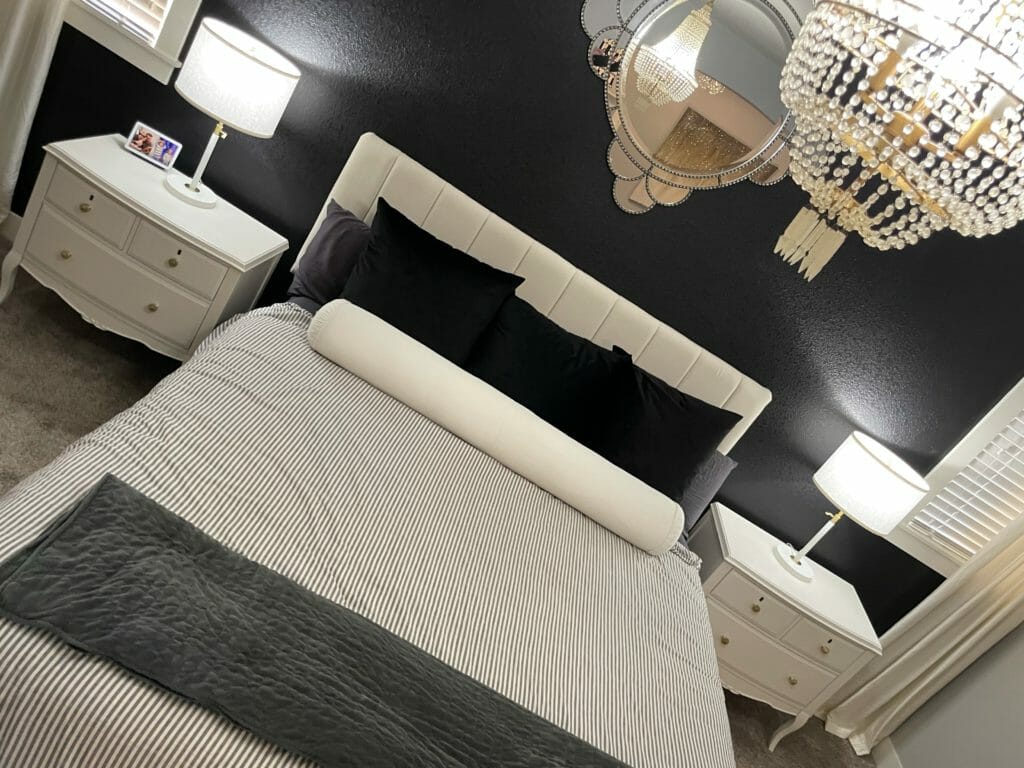 A good mattress is key to getting a great night's sleep. If you're not sleeping well, it might be time to invest in a new mattress. We recommend checking out a brand like Gravity. We'll talk more in a moment about weighted blankets but start with an incredibly high-quality mattress.
Gravity Blanket's mattresses are some of the best on the market, and are perfect for people who want a comfortable and supportive mattress.
Gravity Ice Hybrid is a coil-foam combination design that may be used with or without the Gravity Blanket to provide you with a restful and well-supported night's sleep every night. Memory foam is great, but it isn't the end all-be all. In fact, memory foam can cause you to sleep hot. This hybrid design will keep your mattress cool.
Not only will this super comfortable mattress help with night sweats, it can help you fall asleep faster, too.
You don't need JUST another mattress; you just need a new one that is cooler. You need a mattress that will keep your body cool while still providing the support you need to get a good night's sleep. But what if there was a way to have both?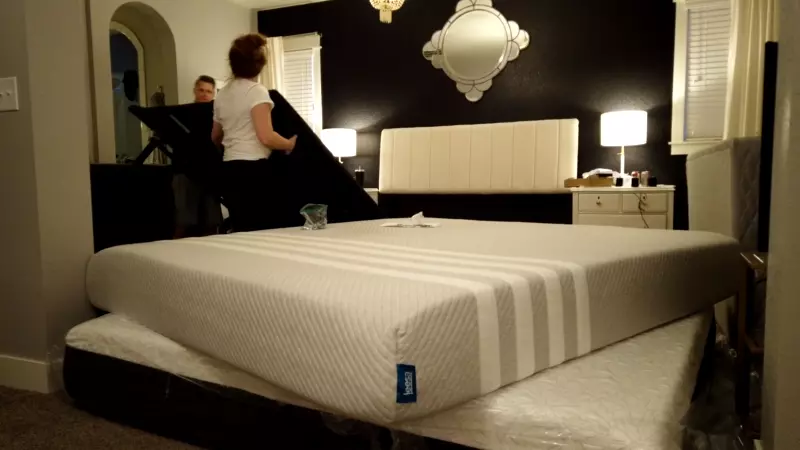 Introducing the Gravity Ice Hybrid Mattress. For optimum comfort and support, this innovative hybrid design incorporates coils with foam – all while retaining cooling technology and durability. You can now rest easy knowing that you won't wake up drenched in sweat thanks to this clever combination of materials!
The mattresses are currently on sale, so be sure to check them out!
Bonus, check out our Chilisleep Review and Chilisleep Promo Code for an addition we made to this awesome mattress.
#2 Sleep Product: A white noise machine
The best white noise machine
Marpac Dohm Classic
Buy Now
We might earn a commission if you make a purchase, at no additional cost to you.
09/29/2022 08:41 pm GMT
If you want to sleep well at night and you don't live in the middle of no where, then you need a white noise machine.
No matter if you live in the city or in the country, you're bound to hear noises – from the city, country or even your house just creaking in the night. That's why a white noise machine is key to getting a good night's sleep. It drowns out all of the noises that could potentially keep you up at night.
We recommend the Marpac Dohm Classic White Noise Machine. It's one of the best-selling and most highly rated machines on the market, and it's perfect for drowning out any unwanted noise.
Why we love it: it's not digital. In fact, It has a fan inside of it that creates natural and soothing white noise, which is perfect for sleeping or even just working at home without any distractions from outside noises.
We love this machine because you can also control how loud or soft the sound is! We use ours
Bonus tip: our kids have the same white noise machines in their rooms. This is perfect becase it helps them fall asleep and stay asleep longer. In general, it decreases the number of sleep disturbances every night.
Bonus, bonus tip: traveling and want a great alternative to the Marpac Dohm machine? Use this track on Spotify, just make sure to put on repeat and set your crossfade to the maximum length. It's perfect!
#3 Sleep Product: Weighted Blanket
The best weighted blankets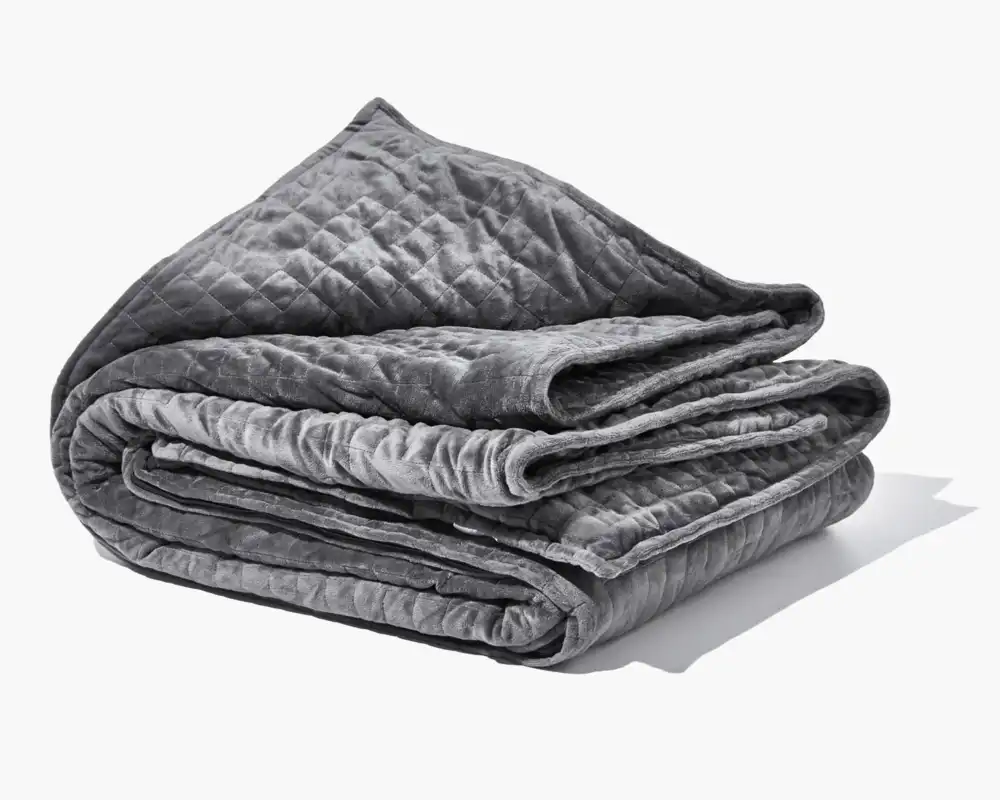 We love the Gravity Weighted Blanket to help you fall asleep faster and get an overall better night's sleep. This is a must-have to our sleep routine.
If you suffer from chronic insomnia or are restless in your sleep, then this can really help!
A weighted blanket works by simulating the feeling of being hugged (just the right amount), which can help you feel more relaxed and calm. This is perfect for people who have a hard time winding down at night.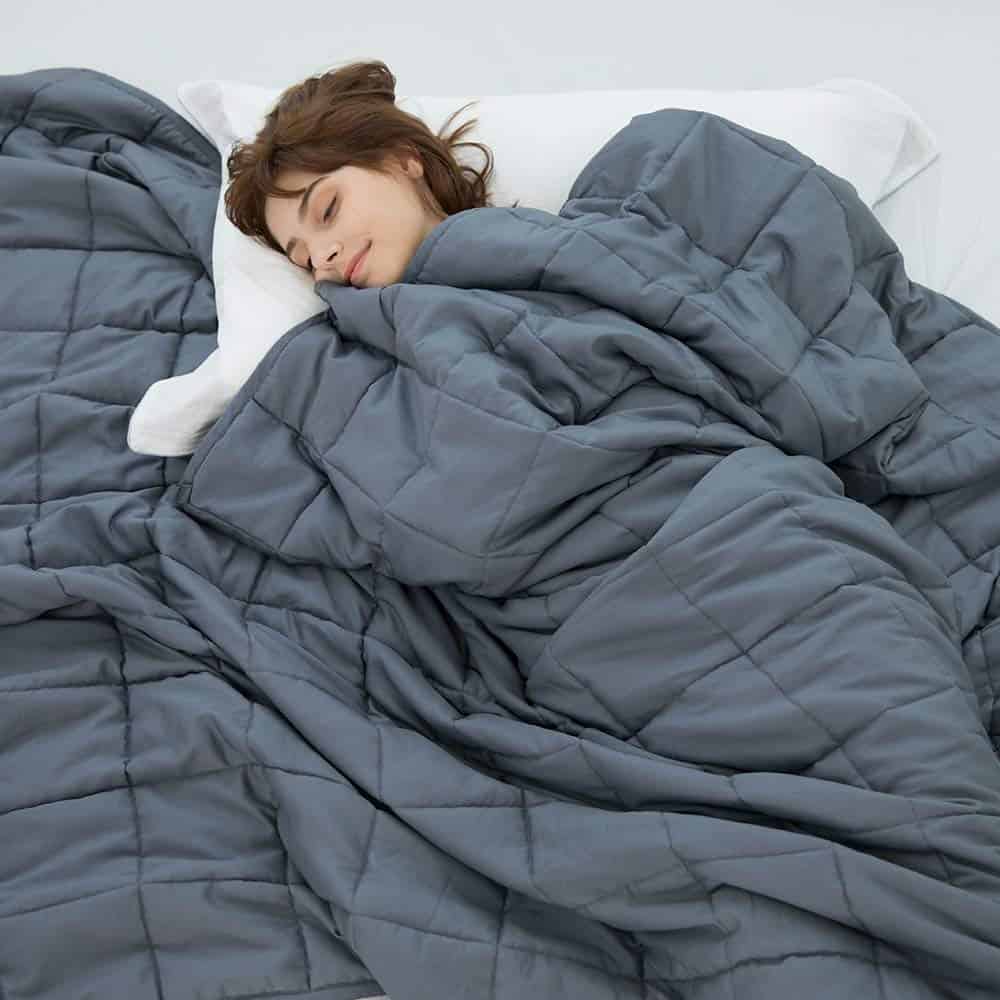 We recommend the Gravity Blanket, as it's one of the best-quality weighted blankets on the market. It's also machine-washable and comes with a lifetime warranty!
A weighted blanket is scientifically proven to help with sleep problems. If you sleep a little hot (your body temperature is always hot), we wouldn't recommend this, even the "cooling" varieties. They don't seem to be cooling enough.
Read our full Gravity Blanket review and why my wife calls it the best Valentine's gift ever. She swears by her Gravity Weighted Blanket and is falling asleep faster than she ever has.
From Mrs. We Tried It:
I've always had a hard time settling down and have dealt with restless leg syndrome since my pregnancies. Restless leg syndrome is not one thing; rather, it's a mix of symptoms that many people experience at night.
Or more commonly, when simply trying to rest.
When you're sitting or lying down, as opposed to moving about, restless legs (and other RLS symptoms) are generally worse. You may also feel better after getting up and going for a stroll for a few minutes. But what most people don't realize is that there are several different causes! So I thought it was due to hormonal changes during pregnancy… which my doctor agreed with as well. When I had my second kid, nothing seemed to change, and I suffered from horrible restless leg syndrome – not just some more of the same.
#4 Sleep Product: A Good sleep story
Our son has to go to sleep with bedtime stories. A great one is Close Your Eyes Sleepy Paws, it is like kiddy Ambien. It even puts him asleep right away and he has always had bit of difficulty falling asleep. No sleep medicine here.
Just a story about a "very tired Koala" that is getting sleepy. This little bedtime meditation/story really puts him to sleep and keeps him asleep.
Bonus tip: load this on your iPad and listen to it when traveling, too. A good bedtime routine helps everyone improve sleep and fall asleep. It's technically not one of the cheesy sleep stories, but it's exactly what our son needs to a good night's rest.
#5 Sleep Product: Dodow Device
A great way to fall asleep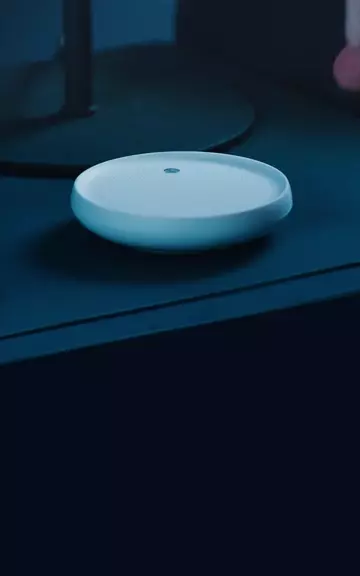 Whoa. Do you struggling falling asleep? Or wake up in the middle of the night? This one little device will help improve sleep quality and put you in a restful sleep, super fast! Read our full Dodow review for more information!
8 minutes of deep breathing is all it takes to put you in the ideal body state for natural falling asleep. Tap once on your touch screen, and follow these simple steps: inhale when there's an expansion happening (to create tiredness), exhale whenever something contracts- like air or energy coming out from somewhere else within yourself. The longer inhalation leads us into relaxation mode while shorter exhalations will help produce sleepiness.
It's like magic, especially if you wake up in the middle of the night!
Dodow may be used by anyone over the age of six. Dodow is particularly useful for people who take longer to unwind, relax, and ultimately fall asleep. It's also great for anybody searching for a natural sleep aid that can help people fall asleep more quickly.
Dodow can help those who suffer from stress, sleeplessness, fears, and night awakenings. Personally, I take a long time to fall asleep since I'm always thinking about the past day and the next day's worries while decompressing and relaxing.
#6 Sleep Product: Beddy's
Amazing Bedding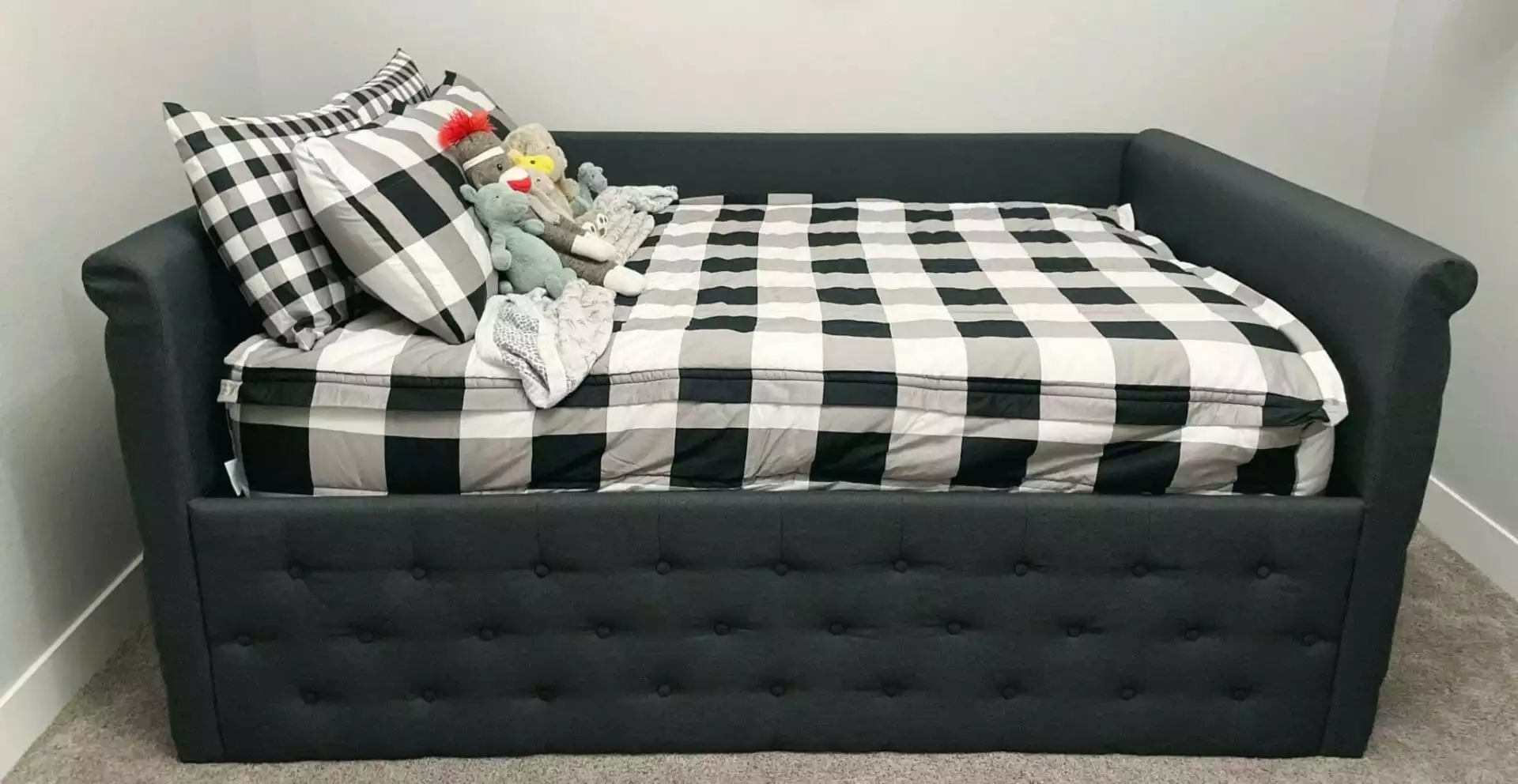 Ok, this product is more for the kids than the adults. But our kiddos love their Beddy's bedding. What is Beddy's? Beddy's is a zipper bedding system that makes making the bed a breeze.
No more sheets and blankets flying around in the middle of the night or having to remake the bed in the morning. Just pop your kiddo's Beddy's onto their mattress, and you're done!
Beddy's also comes with a duvet cover and pillowcase, making it easy to wash the entire bedding system. It's like a giant sleeping bag for their whole bed. No more fighting that the bed isn't made correctly, it's perfect for kids!
Are you an adult? Of course you are, you're reading this post! Then you need to also check our Bed Scrunchie Review, for a good option.
#7 Sleep Product: Better Pillows!
Best Neck Pillow
Mrs. We Tried It uses a cooling pillow to help her sleep faster and improve overal sleep quality.
Mr. We Tried It actually uses the Cushion Lab Neck Relief Cervical Support Pillow after hurting his neck several times weight lifting. The Neck Relief Ergonomic Cervical Pillow, which is specifically molded by in-house ergonomists at Cushion Lab, is meant to softly cradle the head and expand the neck, allowing the neck to retain its natural curvature while relieving pressure and improving proper alignment for a restful sleep.
This helps not only with his sleep but his physical health, too – resulting in a way to improve sleep and reduce neck pain. All that is awesome!
#8 Sleep Product: Blissy Pillow Cases
Amazing Pillowcase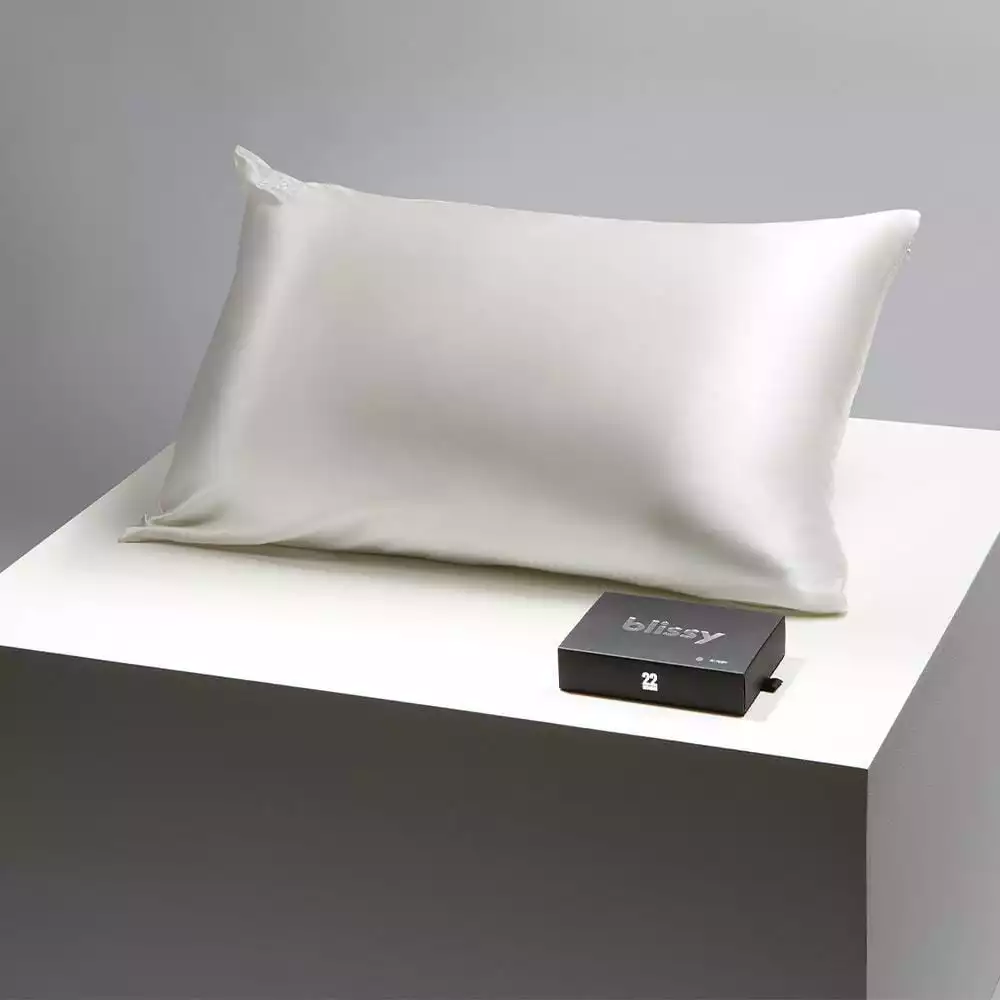 We adore the Bliss Pillow Coverings. The Blissy pillowcase is the newest innovation in bedding – it's cooling, helps to control your bed head, and prevents creases. The only problem is that it's pricey! But don't worry, we have a huge Blissy discount code for you.
The Blissy pillowcase is a 100% mulberry silk pillowcase that is designed to last and feel luxurious. It's handmade from 22-Momme threaded Mulberry Silk, which means it's durable! What does this mean for you?
The Blissy Pillowcase can help improve your sleep quality and prevent wrinkles while you sleep. Plus, it's machine-washable so you don't have to worry about ruining it in the wash! At $89.99 per case, the Blissy Pillowcase may be a little pricey for some people – but luckily we have a Blissy promo code that will get help you save big bucks on your purchase.
Blissy Pillowcases keep you cool by regulating your body temperature. It's made of organic mulberry silk, which is naturally thermo-regulating, and unlike cotton, it doesn't absorb sweat, so you don't wake up clammy or sweaty in the night.
The Blissy Pillowcase is made of high-quality mulberry silk, which helps to minimize the appearance of wrinkles while you sleep. Who doesn't want to wake up looking a little younger? Silks aid in the maintenance of your skin's proper moisture level for optimal protection.
This product is a must-have for women.
#9 Sleep Product: Eucalyptus Sheets
We have been seeing Eucalypt everywhere! From people buying it from Trader Joe's to hang in their showers to the luxury fabric.
Around the end of 2016, we started hearing about eucalyptus. People were talking about it being the new "it" thing, so I wanted to know why. The major advantages of Eucalyptus for clothing and textiles are that it has antibacterial properties and is moisture-wicking built in.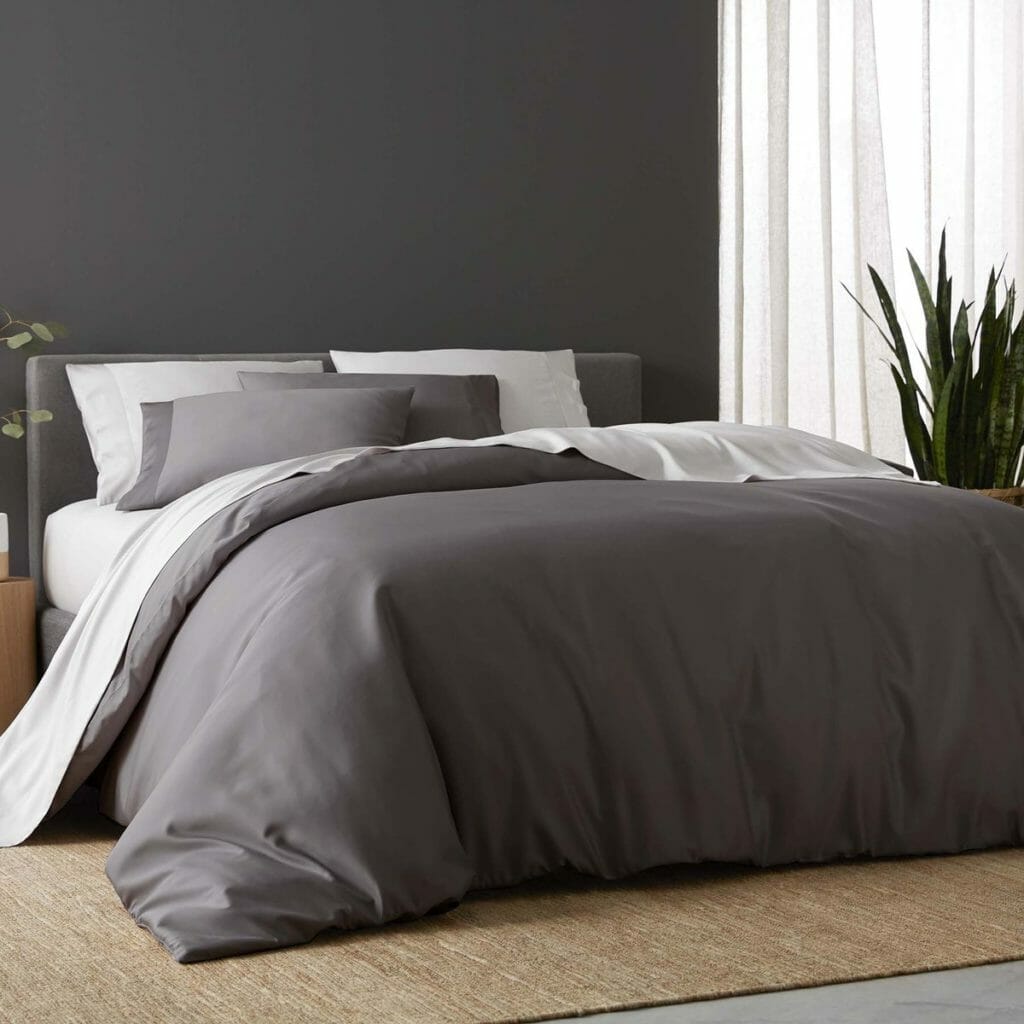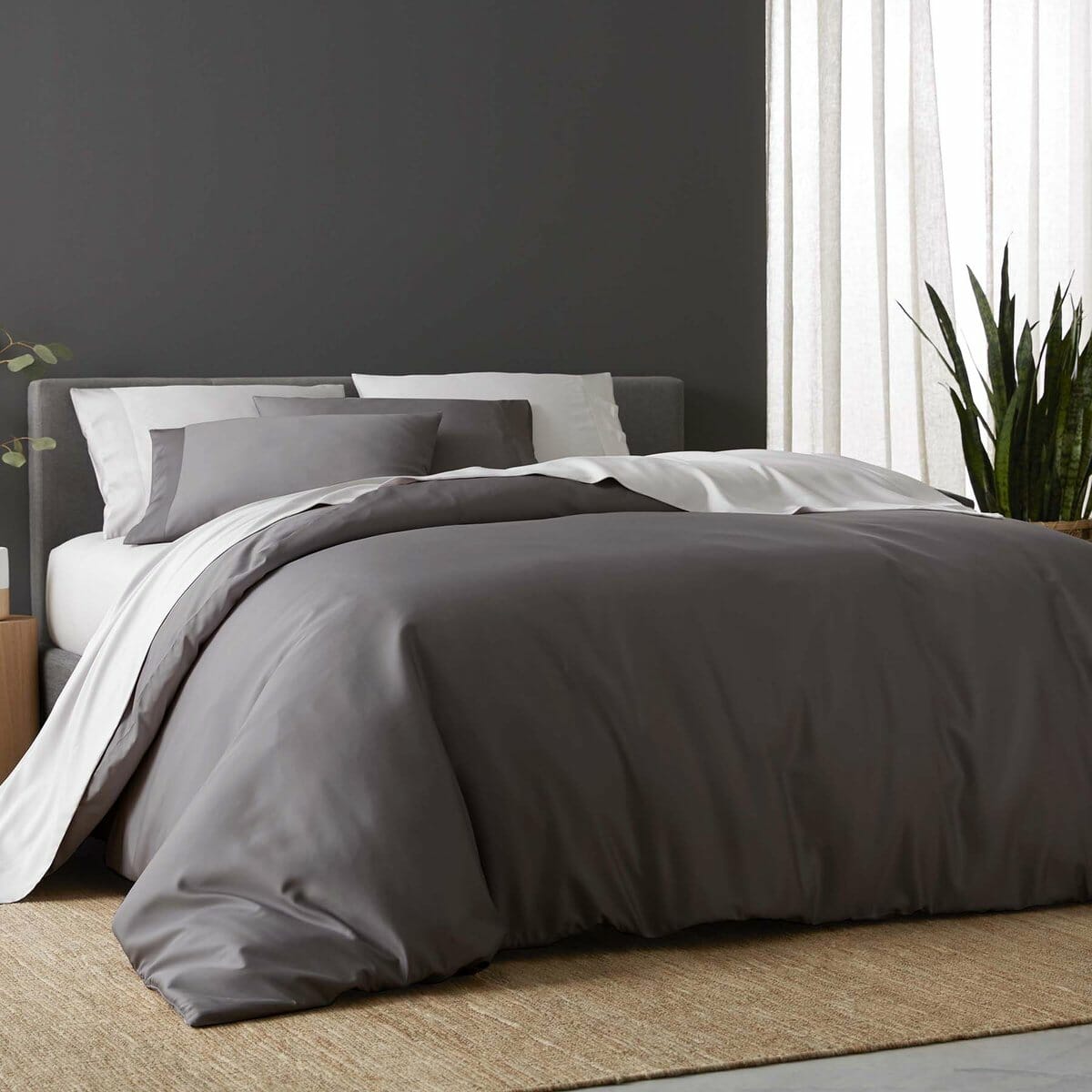 It also means that if you wear your clothes (or sheets) on a daily basis, they will not mildew or smell awful because the antimicrobial qualities keep germs at bay.
This makes it simple to replace your wardrobe without having to worry about whether or not anything is still clean. It's even better when you consider bedclothes. Let's face it, we'd all want to believe we change our sheets at least once a week, but that isn't always the case, is it?
So, we tried the Sijo Eucalyptus Sheets (read our full Sijo Sheets Review) and they are AWESOME!
We are completely infatuated with all of the natural qualities of the Sijo Eucalyptus Sheet Set, especially since they aren't chemical-based, are naturally cooling, hygienic, and beneficial to both hair and skin. We give them our We Tried It seal of approval.
The first time we snuggled into these sheets, we were amazed by how soft they are- our previous night's sleeping was terrible in comparison.
For something that will be in touch with your face on a daily basis, this is crucial. The Sijo Eucalyptus Sheet set is fantastic because it's a simple yet beautiful addition to our bedroom and helps us get a decent night's sleep (and… it's smooth!). Also, don't miss our Sijo Promo Code, too.
#10 Sleep Product: Bed Scrunchie
Awesome addition to ANY bed
Isn't it terrifying to discover that you are becoming your parents? My mother dislikes it when her fitted sheet comes loose from under the mattress. And now, I hate the VERY. SAME. THING.
Yikes!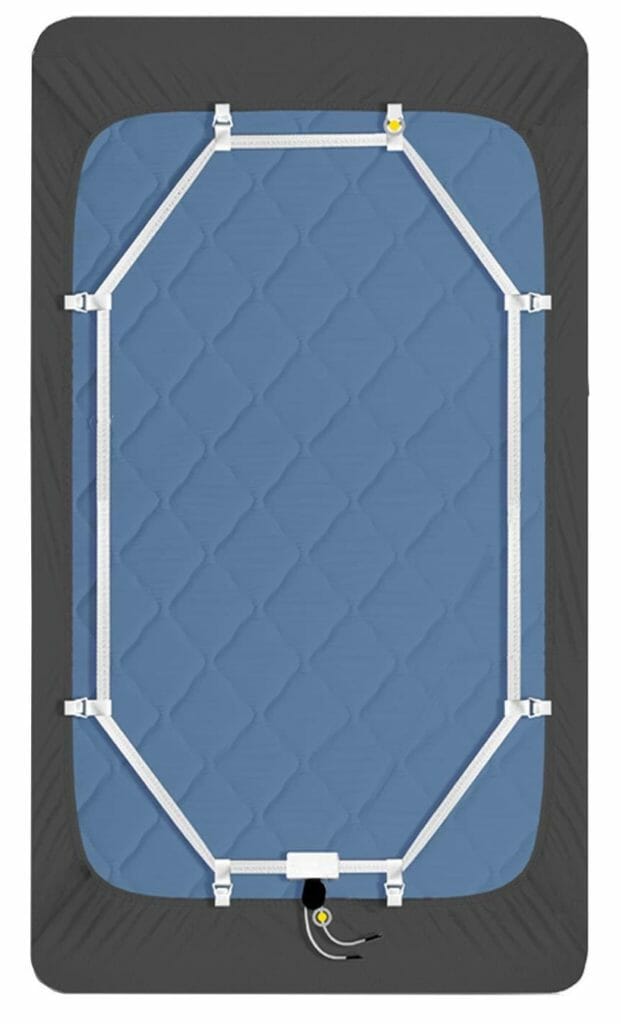 Mr. We Tried It's fitted sheet always comes loose on our side of the bed, which is why I tried it with its side of the bed. How frustrating is it to wake up on the bare mattress in the middle of the night when your fitted sheet comes loose?
However, when I saw the Bed Scrunchie, I had to give it a try! The Bed Scrunchie is a bed tightening solution that keeps your mattress pad or fitted sheet (or both!) in place and gives it an elegant hotel style.
We've had no issues with our bed sheets falling off the edges since we started utilizing this sheet tightener. We used to have that problem all of the time. Not only do we sleep well, but our sheets stay firm as well.
#11 Sleep Product: Blue Light Glasses
If you are working late on your computer or phone, Blue Light blocking glasses are a must have.
Why?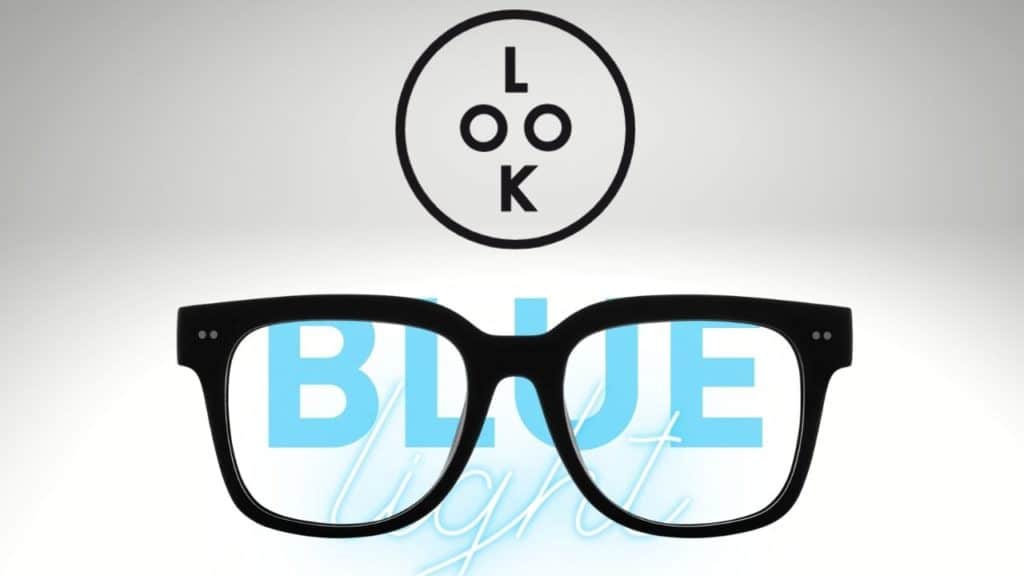 Blue light, which is emitted from your electronic devices and lamps, disrupts the production of melatonin (a sleep-inducing hormone) in our bodies. It also has a significant impact on our circadian rhythm. For best results, use them two to three hours before bedtime and avoid looking at any bright screens for an hour or two before going to bed.
I have been using these glasses by Look Optic for over a year now and I can't go back! My sleep quality improved so much once I started wearing Blue Light Glasses while working late at night.
It's worth it to try them out if you regularly read on your phone or computer screen during the day/evening/night time hours – they help reduce eye fatigue, headaches and even help you get to sleep faster!
The best sleep products: final thoughts
There are a ton of products you could consider the best sleep products, but only a few make out list.
In order for them to be one of the best sleep products they nee to be natural and non-habit forming. Here's our list of the best sleep products :
nothing digital here, just a pure fan white noise machine. So amazing, it's in our room and our kids' room.

Buy Now

We might earn a commission if you make a purchase, at no additional cost to you.

09/29/2022 08:41 pm GMT

The best cooling (and best overall mattress) we've ever tested. Comfortable, cooling and supportive, we LOVE this mattress.

Buy Now Our Review

We might earn a commission if you make a purchase, at no additional cost to you.

Serious about sleep? So are we! Check out Gravity Weighted Blankets for the origional - and best - weighted blankets on the market.

Buy Now Our Review

We might earn a commission if you make a purchase, at no additional cost to you.

Want a better way to fall asleep? Check out the Dodow - a simple blue light that can help anyone fall asleep faster!

Buy Now Our Review

We might earn a commission if you make a purchase, at no additional cost to you.

Want a gift that is more for yourself? Your kids will also love Beddy's, but secretly, it's a gift for yourself.

Buy Now Our Review

We might earn a commission if you make a purchase, at no additional cost to you.

Funny name. Serious pillow. If you've got neck issues, check out this awesome neck pillow.

Buy Now

We might earn a commission if you make a purchase, at no additional cost to you.

Not only an amazing gift, an amazing pillowcase. This super awesome pillowcase reduces wrinkles and helps you sleep cooler.

Buy Now Blissy Promo Code

We might earn a commission if you make a purchase, at no additional cost to you.

Hate waking up with a messed-up fitted sheet? Then you NEED a bed Scrunchie. Trust us.

Buy Now Our Review

We might earn a commission if you make a purchase, at no additional cost to you.

Amazing blue light blockers... that don't look like blue light blockers.

Buy Now Our Review

We might earn a commission if you make a purchase, at no additional cost to you.

Amazing sheets, great price. If you aren't sleeping on Eucalyptus sheets, you are missing out!

Buy Now Our Review

We might earn a commission if you make a purchase, at no additional cost to you.
We hope you found our list of best sleep products helpful. Whether you are looking for a way to keep your fitted sheet in place or want to block out blue light, we have the perfect solution for you.
Our top pick? The Sijo Eucalyptus Sheet Set- not only do they keep you cool and hygienic all night long, but they are also incredibly soft! If you're looking for a luxurious addition to your bedding that will make getting a good night's sleep easier than ever, look no further. It's not a giant "sleep hack" but it is a giant improvement.
Thanks for reading!