Hold onto your laces, folks! Remember that pair of Rothy's Points you couldn't get enough of? The ones that made you feel like you were walking on clouds while saving the planet? Well, guess what? They just got a major upgrade, and we're here to spill all the deets. Introducing the Rothy's Point 2—a shoe that promises to be everything you loved about the original, but with a better fit, a better feel, and yes, even better comfort.
The OG Point... upgraded
The Point II
Now with a better fit, feel and comfort, it's everything you love about the original - just like you asked for.
Buy Now
Promo Code
We might earn a commission if you make a purchase, at no additional cost to you.
We'll update this review after we get our hands… or feet… on this next-generation product!
So, what makes this new version so special? Is it the cloud-like "In Love Insole™" that's got everyone talking? Maybe it's the added elastic that lets you run, jump, and dance like nobody's watching? Spoiler alert: It's all of the above and more.
Make sure to read our full Rothy's Review for more information.
In this blog post, we will take you on a journey from toe to heel, exploring every nook and cranny of this revamped classic. We'll delve into what's new, what's improved, and why your feet might just start a fan club for Rothy's Point 2.
Ready to step into the future of footwear? Let's go! 🛒
The Evolution: From Point to Point 2
Ah, the original Rothy's Point—a shoe that became the darling of sustainable fashionistas and comfort seekers alike. But as with all great things, there's always room for improvement. Enter the Rothy's Point 2, a shoe that took all the feedback, love letters, and yes, even the occasional gripe, to evolve into something even better.
What's New?
First off, let's talk about that "In Love Insole™." Imagine stepping on a cloud that's been sprinkled with fairy dust—that's how comfy it is. It's like Rothy's took your grandma's orthopedic insoles, gave them a millennial makeover, and voila! Heel-to-toe cushioning that feels like a hug for your feet.
Why the Change?
You asked, and Rothy's listened. The original Points were great, but there were some common requests: "Can it be more spacious?"
"What about a sleeker look?"
"Can I wear them for longer without feeling like I've run a marathon?"
Rothy's took these questions to heart and went back to the drawing board—or should we say, the sewing machine?
Rothy's Point 2: The Upgrades
Better Feel: The new insole isn't just about comfort; it's also about all-day wearability. Thanks to added elastic, these shoes expand and contract with your feet. No more feeling like Cinderella's stepsister trying to jam her foot into that glass slipper.
Better Fit: Say goodbye to toe outlines that make your feet look like they're auditioning for a puppet show. The refined shape offers a smooth, flattering finish, and the sculpted outsole provides that extra oomph of stability.
So there you have it—the evolution of a shoe that was already pretty darn good to begin with. But as they say, the sequel is always better, right? Well, in the case of Rothy's Point 2, it's not just better; it's a game-changer.
Comfort, A Love Story
Ah, comfort—the elusive unicorn in the world of fashion. We've all been there: a pair of shoes that look like a million bucks but feel like a torture device. Well, Rothy's Point 2 is here to rewrite that narrative. Let's dive into the love story between your feet and the new "In Love Insole™."
The Birth of the "In Love Insole™"
Imagine an insole that's so comfortable, it feels like it's giving your feet a warm, loving embrace with every step. That's the "In Love Insole™" for you. It's not just a cushion; it's an experience. It's like your feet went to a spa and decided to stay there.
Cloud-Like Comfort
What makes this insole so dreamy? It's all about the heel-to-toe cushioning that makes you feel like you're walking on air. It's the kind of comfort that makes you forget you're even wearing shoes. You know that feeling when you sink into a plush pillow after a long day? Yeah, it's like that, but for your feet.
Prepare to Be Swept Off Your Feet
The "In Love Insole™" isn't just a feature; it's a revolution. It's the answer to the age-old question: "Can shoes be both stylish and comfortable?" With Rothy's Point 2, the answer is a resounding yes.
So, are you ready to fall head over heels in love with your shoes? Trust us, once you go Point 2, you'll never go back.
Sustainability: Still Eco-Friendly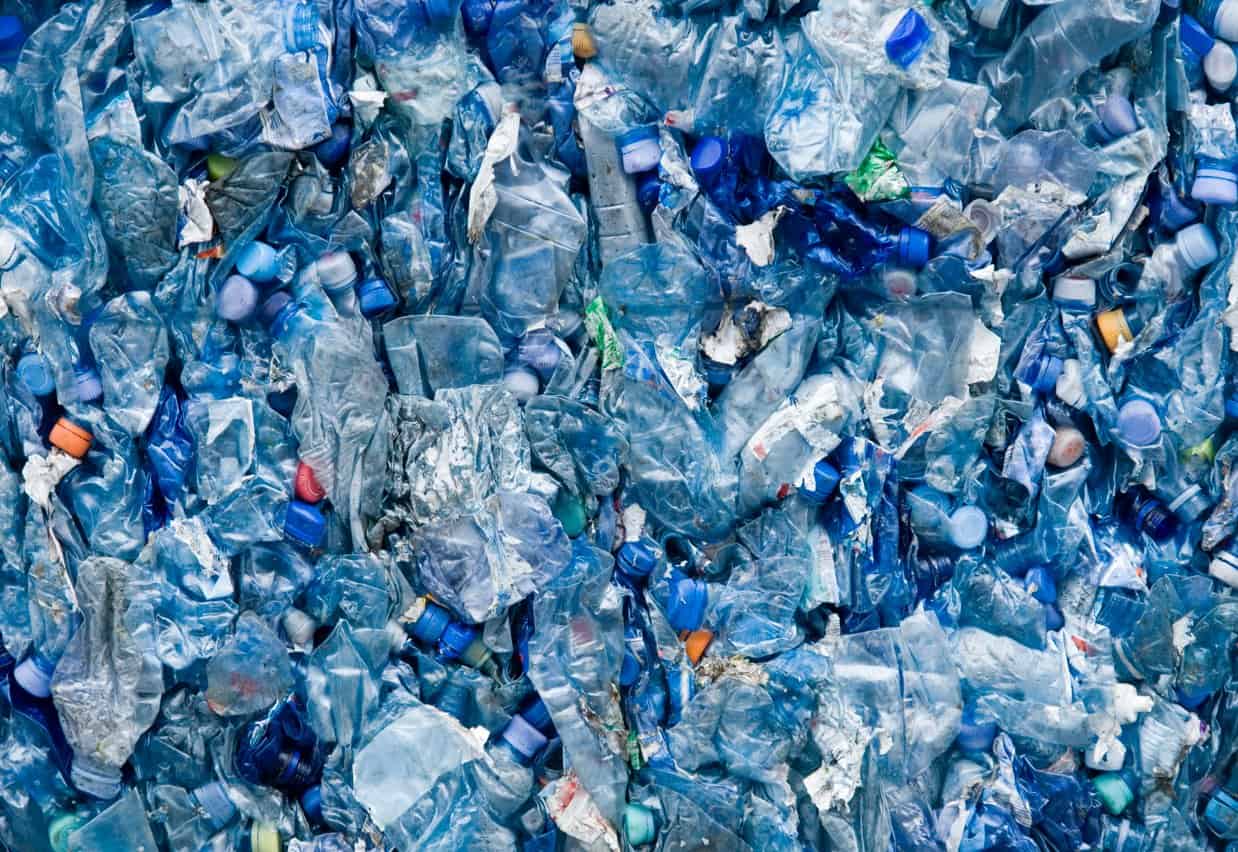 Hold onto your reusable coffee cups, eco-warriors! We're about to dive into the green heart of Rothy's Point 2. If you loved the original Points for their planet-friendly creds, you're going to be head over (sustainably made) heels for this new version.
Recycled and Fabulous
Let's start with the basics. Just like its predecessor, the Point 2 is made from recycled water bottles. Yep, that's right—your old Evian bottle could be living its second life as a stylish pair of shoes. Talk about a glow-up!
Low-Impact Production
But it's not just about the materials; it's also about how they're made. Rothy's uses a 3D knitting process that minimizes waste, so you can strut your stuff without leaving a carbon footprint.
Vegan-Friendly
No animals were harmed in the making of these shoes. The Point 2 is 100% vegan, which means you can wear them guilt-free, whether you're an herbivore or just an animal lover.
Longevity = Less Waste
One of the best ways to be sustainable? Make products that last. The Point 2 isn't just a fling; it's a long-term relationship. With its durable design and machine-washable convenience, this is a shoe you'll be rocking for years to come.
Transparency is Key
Rothy's is all about keeping it real. They're transparent about their sustainability practices, so you know exactly what you're getting—no greenwashing here.
So, if you're looking to make a fashion statement that's also a statement for the planet, the Rothy's Point 2 has got your back—or should we say, your feet?
The Future of Footwear, With a Sizing Caveat
So there you have it, folks—the Rothy's Point 2 in all its glory. From its cloud-like "In Love Insole™" to its eco-friendly ethos, this shoe is a game-changer on multiple fronts. It's stylish, it's sustainable, and it's customizable to the nth degree. Honestly, what's not to love?
The OG Point... upgraded
The Point II
Now with a better fit, feel and comfort, it's everything you love about the original - just like you asked for.
Buy Now
Promo Code
We might earn a commission if you make a purchase, at no additional cost to you.
The Sizing Conundrum
Ah, but wait. Before you rush off to hit that "Add to Cart" button, there's one thing we've got to talk about: sizing.
Now, Rothy's recently updated their sizing, and let's just say it's been a bit like a roller coaster—thrilling but inconsistent. So, if you're new to the brand or even a Rothy's veteran, you might want to tread carefully in the sizing department. The good news is that Rothy's has a great return policy, so don't worry about getting the wrong size.
Rothy's says, "The Point II runs true to size. For a roomier fit, or for those with wider feet, we suggest going half a size up."
If you're impatient, like us, just order two sizes and go from there – returning the size that doesn't work.
What's Next?
Don't worry; we've got you covered. We'll be updating this review with more information on the sizing issue as we get to know these shoes better. Plus, we'll be comparing them to other pairs of Rothy's to give you the most comprehensive view possible.
So, is the Rothy's Point 2 worth the investment? In our opinion, absolutely. Just make sure you've got your sizing sorted, and you're good to go.
Stay tuned for more updates, and in the meantime, why not give these revolutionary shoes a spin? After all, the only way to truly understand the hype is to experience it for yourself.
Ready to take the plunge? Go ahead, your feet will thank you! 🛒
Don't miss our Rothy's Promo Code or Rothy's Men's Shoe Review, too.