Vessi Shoes. They're all over social media. In the best way possible. But are they any good? Keep reading for our full and honest Vessi Shoes Review. We test their, Men, Women and even Kids sizes.
A great all around shoe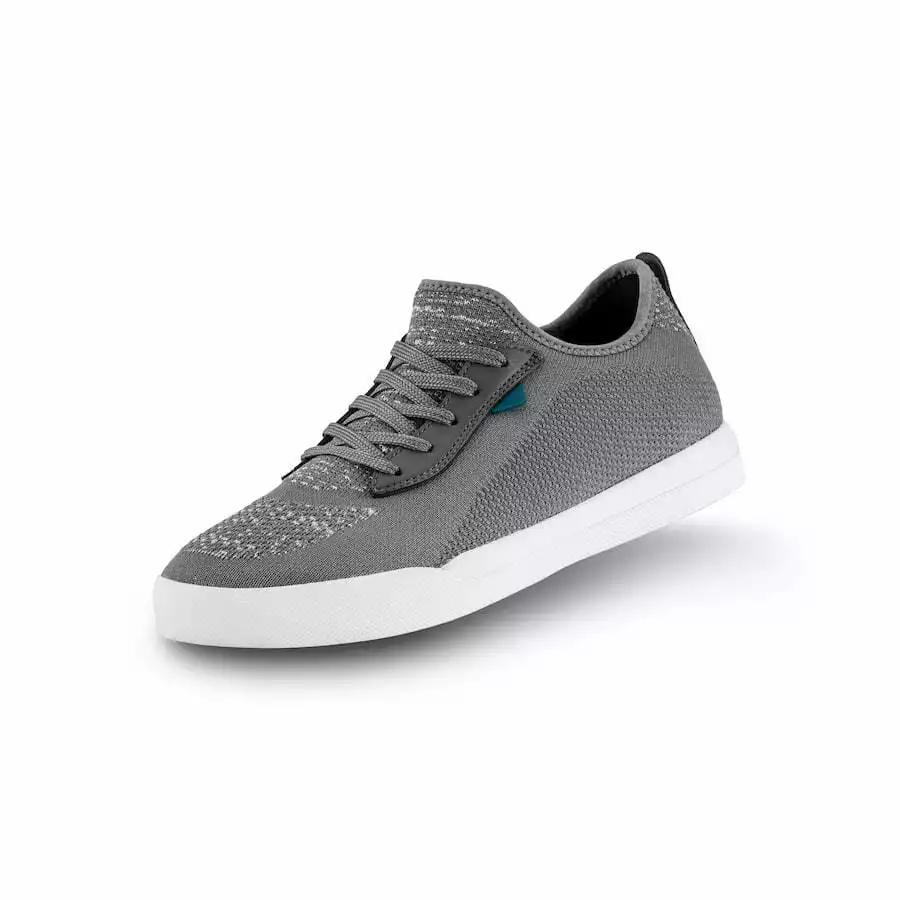 Vessi Waterpoof Shoes
What Vessi accomplished with these waterproof shoes is nothing short of remarkable. Lightweight, comfortable shoes that are both waterproof AND breathable. Those two things usually don't go hand in hand. However, they aren't for everyone.
They are the PERFECT shoes for camping or soggy days (snow AND rain), but we wish the styling was a little more in line with our taste.
Shop Men
Shop Women
We might earn a commission if you make a purchase, at no additional cost to you.
What is Vessi?
Before we dive deep into our Vessi Shoes Review. What the heck is Vessi?
Vessi's was created by three Vancouverites who had it with the rainy weather. Mr. We Tried It is originally from Portland, Oregon – so we get it.
They started a Kickstarter campaign to launch Vessi and it was incredibly popular.
In fact, 9,365 backers pledged $1,260,557 to help bring the Vessi shoe project to life. These are our first pair of Vessi Shoes (well, actually three pairs – we got to review matching pairs for men, women, and kids), but we were excited to test out this new pair of shoes and compare them to other shoes in our closet.
What was Vessi Trying to fix?
Living in a wet climate means you have wet shoes very frequently.
Wet shoes suck. A lot.
Wet socks suck even more.
Vessi Shoes can be worn in all seasons and all weather conditions.
Vessi believes that you shouldn't have to settle when it comes to your sneakers, so they created a shoe that can be worn all day, every day, in any weather. Vessi's shoes come with the Dyma-tex, their patented, 100% waterproof, breathable knit will keep your feet cozy all year long – cool in the summer and warm in the winter.
That's pretty stinking cool.
Long story, short: The Vessi company believes that you should not have to settle when it comes to your shoes. Vessi's product offers a shoe that you can wear all day, every day in any weather condition.
Is there really such a thing as waterproof shoes?
The first thing I think about when I think about waterproof shoes are "Hunter Welli's" (as the cool kids say it – aka Hunter Wellington rain boots).
My wife has this awesome red pair. It's the first thing that comes to mind.
Vessi Footwear is not Hunter Wellis.
What about waterproof sneakers?
If I think about waterproof sneakers, I first think that isn't possible. Then I remember the Allbirds Mizzle Shoes (read our full Allbirds Mizzle Review and our full Allbirds Review).
So, when I came across the Vessi Shoes, truly waterproof sneakers, I couldn't believe it.
How Vessi makes Waterproof Sneakers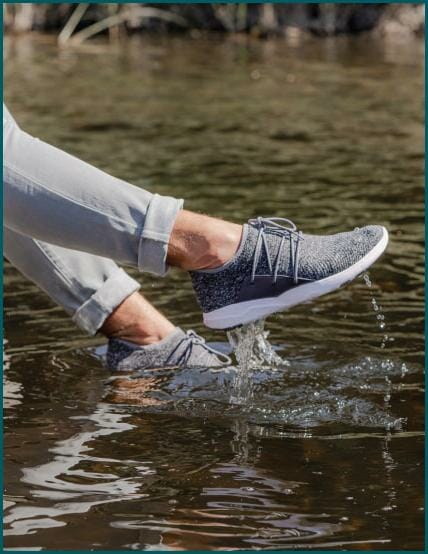 Vessi's are knit shoes, which knit material typically doesn't go with something completely waterpoof.
Vessi uses Dyma tex material, their patented, 100% waterproof, breathable knit that will keep your feet cozy all year long – cool in the summer and warm in the winter. Vessi calls it "The Magic Layer."
Vessi Technology
How does it work? Vessi's shoes have millions (yes, your read that correctly… millions) of tiny holes in the membrane to allow heat and moisture (in the form of sweat) to leave the shoe, while preventing water from seeping in. Vessi also applied a water-repellent layer to their shoes to make them dirt, stain, and liquid repellent.
Honestly, most shoe companies only apply a water-repellent chemical treatment to their shoes to make them waterproof. There's nothing wrong with that, except for the treatment can wear off.
This means that not only are the shoes waterproof, they are breathable. That means no more sweaty feet, like you get in rain boots. That's such a terrible problem with rain boots – keep your feet dry, but they are sweaty feet.
That's pretty cool. But do these waterproof sneakers actually work? Let's dive in.
Do Vessi waterproof sneakers Work?
To be honest with you, I was skeptical. I thought these might feel like rubber boots. But the first thing you'll notice when putting them on is how lightweight, comfortable and breathable they are.
I decided to do a simple test: wear these outside and pour water over them. It was the most surefire way to make sure that they were actually waterproof.
Also, check out our Kizik Review, too.
The foot test
Here's what happened:
You can literally see the water beading off the shoes are rolling off. This is truly incredible! I was shocked at how well they worked.
The papertowel test
On the inside of these waterproof sneakers, I could even tell the outside was soaking wet. To prove this, I put a dry paper towel in the shoe and poured water all over the shoe. Here's what happened:
Nothing! Not a single drop of water got on the paper towel inside.
That's pretty incredible.
These waterproof sneakers are truly incredible! They are completely waterproof. They work better than I thought they would. But waterproof isn't the only unique thing about these shoes. Let's keep diving deep into the our Vessi Review.
The one small downfall
Obviously, these are not going to protect your feet from really deep puddles. If you step in a puddle that is deeper than the top of the shoe, water will come into the shoe. Not a giant deal – but something to be aware of.
I didn't test this out, but I'd imagine that the shoe would struggle to dry a bit of water got inside the shoe from the top of the shoe. Just be careful when puddle hunting. You definitely don't want to go puddle hunting for a deep puddle on accident.
If you do – just let them air dry and all will be good in the world.
The Colorado Climate
The Waterproofing features make these waterproof shoes a great choice for people that live in wet climates – like Oregon, Washington, or Vancouver (where the founders of this company live).
In Colorado, it is fairly dry, especially during the summer. However, it's always great to have a pair of shoes that can be super versatile and be worn in any condition.
Vessi Shoes: The Comfort
Overall, we found these shoes to be on par with the comfort of shoes like Allbirds. If the Allbirds shoes were a 10 in comfort, these are a close 9.5.
They could easy be everyday sneakers for someone, especially in a wet climate.
We also got a pair of Vessi Weekend Shoes for my son. He loves them and they are great for wearing on rainy days – or even the morning when there is a layer of dew on the playground.
But that brings us to the next topic: socks. Do you wear Vessi Shoes with or without socks?
Vessi + Socks: Should you wear socks with Vessi Shoes?
Like everything in life – it depends.
Mr. We Tried It and Mrs. We Tried It wear their Vessi Everyday Sneakers without socks. But we also rarely wear socks at all. I know, we are weird.
However, our son can not wear his shoes without socks. If he does not wear socks with his Vessi Shoes, then his heel gets torn up a bit.
Granted, he has dry feet, but they are also a little torn up/blistery without socks.
Our tip here: try them without socks, in short distances. If they are good on your feet, then wear them without socks. If they aren't – try them with socks.
That's one of the great things about these shoes: they are incredibly versatile.
Kid's Vessi Review
Our son loves that he has matching Vessi Shoes! He loves to dress like Dad (he calls us "Twin Bears" when we wear similar clothing.
Machine Washable… really?
Yes. Not only are Vessi Sneakers waterproof, but you can also wash them in the washing machine.
This has become a new #2 priority for us (#1 being comfortable shoes – life is just too short). With two kiddos who seem to love to step on our feet for some reason, this is exactly what we need in our shoes. This extended the life of the shoes (as long as you wash them correctly) and keeps them looking clean.
How to wash Vessi Shoes
It's incredibly easy to machine wash your Vessi Shoes!
To begin, remove the insoles and laces of each individual shoe from its each shoe then pop it all into a delicate garmet bag
Skip the dryer – let these water shoes hang dry!
Reinsert the laces and insoles
Go puddle hunting again.
The only difficulty may be getting the unique shoelaces to go back exactly the same way they were before. Pro tip: take a photo before you wash any pair of shoes to see how the shoelaces are supposed to go. That helps me a lot!
Vessi Shoes Review: Sizing
If you've looked on the Vessi website you may notice there are no half sizes. This makes it a little tough to find shoes that fit exactly the way you order shoes, especially if you normally order a half size.
I'm typically a size 9.5 in Men's (US) and like a looser fit. So, I ordered up to a size 10. If you like a snugger fit, simply size down. If you have narrow feet, I'd probably size down. If you have wider feet, I'd probably size up.
It's up to you how you like these great shoes to fit. Most shoes tend to have pretty different sizing, which is a pain.
But have no fear, Vessi offers free standard shipping and 90-day returns and exchanges within North America on orders over $80.
Vessi Shoes Reivew: Let's talk style
Beauty is in the eye of the beholder, right?
So, what about Vessi Everyday Shoes?
They offer several styles from the Vessi Everyday Shoes to the Vessi Everyday Slip Shoes. I think the biggest deal-breaker for anyone looking at Vessi Footwear is going to be how the shoes look.
There isn't anything wrong with the way the shoes look – but they just may not be for everyone. My wife didn't care for the shoes – but me (Mr. We Tried It) and my son really liked the style.
Obviously, these aren't high-fashion shoes (are any slip ons really high fashion slip ons, com'on!).
I'm not hating on the looks at all. It just is going to be if these knit sneakers are your style or not. That's all it comes down to. No one will debate they are super functional and super comfortable.
You just may not want them to cramp your style – including your travel style (if you have such a thing as wearing a travel style).
Also take a look at Lems Boots, too. Or the 100% opposite of these shoes: Hari Mari.
New Move Styles
The new Everyday Move Shoes are also interesting. Vessi says:
"Designed to get you moving. With more breathability, all day comfort and added support, The Moves are perfect for those days where you're feeling adventurous."
We haven't had a chance to personally test these shoes, but they do look interesting. Of course, they will keep your feet dry and offer more breathability – but they are on the more expensive side – $140. Yikes!
However, if you are looking to avoid wet feet, I don't think you can find a better sneaker style than Vessi – and that's about as honest reviews as we can give.
Other Great Vessi Features
Besides the obvious features like being waterproof, comfortable, and breathable, Vessi Shoes have some other really cool features.
The Shoe Laces
I really liked the unique shoelaces on the Vessi Shoes.
I know it may seem like a small thing, but it ends up being really great for my shoes (and the kids shoes, actually). Why?
It makes these everyday shoes more like slippers. That's because you can simply slip them on without having to tie or untie the shoes. The unique design allows you to tighten or untighten the laces really quickly.
100% vegan
I won't lie. I'm not vegan. I use other non-vegan products (check out our Duckworth Review for an example). It's tough to find an everyday sneaker that is VEGAN (another example: check out our Oliver Cabell Low 1 Review).
If you want something that is the best of all worlds, Vessi Footwear and Vessi Sneakers might just be for you.
Who are Vessi Shoes for?
I'd best describe Vessi Shoes are perfect for people who don't know what life is going to throw at them that day. From being 100% completely waterproof to having incredible arch support, these shoes are meant to take on any condition.
The perfect shoe for…
Whether you are looking for a great weekend shoe, a great travel shoe (it all depends on what you would be traveling for that would make this a perfect pair of travel shoes or not) or even to take light hiking.
I wouldn't wear them for anything extreme like climbing cliffs or running marathons, but they are pretty awesome. These may be our new go-to hiking shoes when needed.
Great in the snow, too
I've been using my Vessi's a lot in the snow, too. They are perfect for running errands (or in the video below, taking out the trash in the snow), without having to put on snow boots.
I LOVE using the Vessi Shoes for being in the snow.
Perfect for Camping
My Mother-in-Law swears these are the best shoes in the world for camping. They are easy to slip on, comfortable and you can get them wet! They aren't out hiking 14'ers in these shoes, but they are exploring campsites and going on light walks.
We hope to be trying some of the other Vessi styles (like the Vessi Everday Shoes and the Vessi Everday Slip and Vessi Everyday shoes) very shortly.
Vessi vs. Allbirds Mizzles
The main difference between Vessi vs. Allbirds Mizzles is breathability and style. While we like the style of the different Allbirds Mizzles more the Vessi shoes are more breathable. They will both keep your feet dry, but you'll look a little more stylish in the Mizzles (Read our Allbirds Mizzles Review).
More Stylish, less breathable
Vessi Shoe Review: The final Verdict
Vessi shoes are incredibly versatile, comfortable and 100% waterproof. That's pretty incredible.
A great all around shoe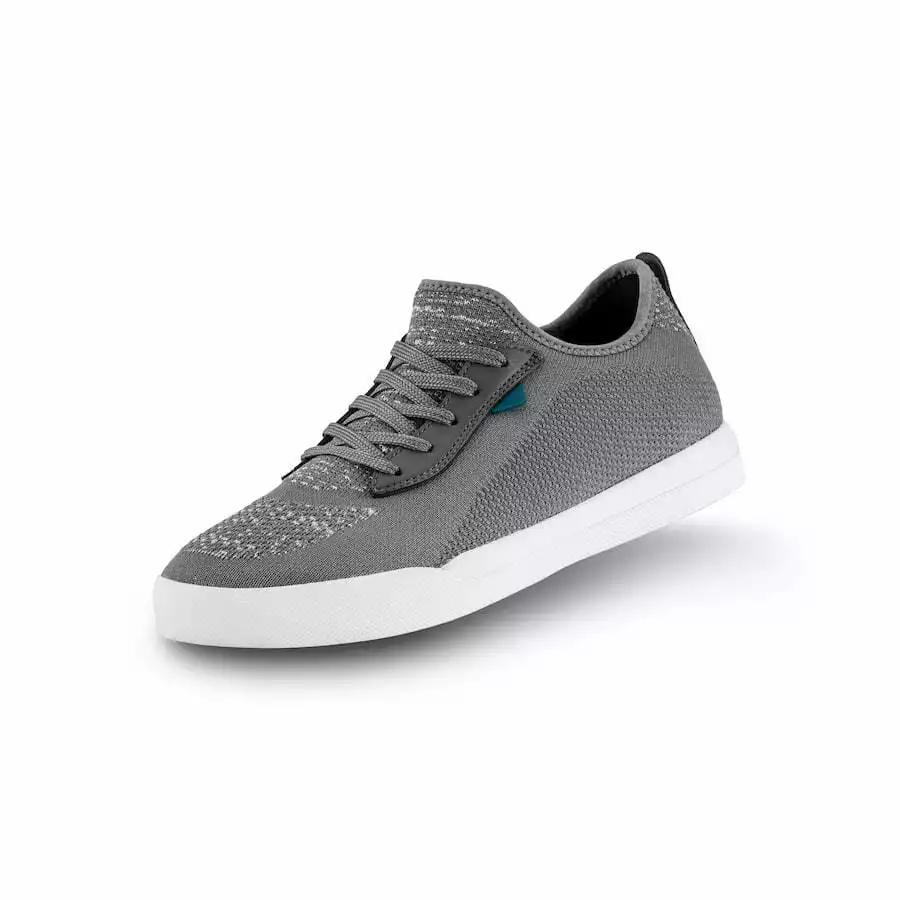 Vessi Waterpoof Shoes
Pros:
Great for rain and snow

REALLY waterproof

Comfortable

Breathable

Lightweight

Machine Washable
Cons:
We don't love all the styles

Doesn't work in deep puddles or deep snow

Should wear with socks (we hate socks)
Shop Men
Shop Women
We might earn a commission if you make a purchase, at no additional cost to you.
If you like the style – check out Vessi Shoes. That's the only small dig against Vessi – but that's all in the eyes of the beholder.
Have any comments or concerns about Vessi Footwear, Vessi Everyday Sneakers of their shoes in general? Let us know in the comments below!
Are Vessi actually good?
Actually, YES, they are great waterproof shoes. Not only are they waterproof, but they are also breathable. It all comes down to style. If you like the style, these are a great pair of shoes! They wouldn't be the only pair I would own, but they are great for the rain and snow.
Do you wear socks with Vessi shoes?
You do not have to wear socks with Vessi, especially since they are machine washable. I don't wear socks with my Vessi's when running a quick errand, but if I'm going to spend all day in them, I do wear socks.
Are Vessi sneakers comfortable?
Tes! We were surprised a waterproof shoe could be this comfortable! Not only are the shoes comfortable to wear, but they are also breathable. That makes all the difference when you have sweaty feet (we all do, no shame here!).
Which is better Vessi vs. Allbirds.
the main difference is style and breathability. We like the style of Allbirds more, but we like the breathability of Vessi more. Allbirds Mizzle shoes (the water-proof line from Allbirds) are not as breathable as Vessi, but we like Allbirds style more.
Want some other great, comfortable shoes? Check out our Men's RS02 Review, our Men's Rothys Review and our Hey Dude Shoes Review.