We'll update this page with the very best Black Friday deals we find from the brands we love and we've reviewed. Black Friday is here!
Updated November 27 with new, awesome deals from Outdoor Voices, Wonderbly, Spanx, Fresh Clean Tees, Lululemon, Duer Jeans, Public Rec, Olivers and Ministry of Supply. Check out our Black Friday 2022 Deals, too.
To prep, be sure to ready our Gift Guide For the 30-something that already has everything and our Best Work From Home Gifts and our Aera Mini Diffuser Review.
The very best Black Friday deals
The very best Black Friday Deals are coming very soon! Until then, enjoy some PRE Black Friday Deals from some of our favorite brands.
Whoa! Lululemon rarely ever has their best items on sale. They just released a HUGE Black Friday Teaser, as they call it. You can get their famous Align Legging for only $69 (featured in our Lululemon vs. Everlane Vs. Spanx Legging Comparison) or the "lululemon jean" for only $89, read our full review on the lululemon jean.
Shop the early lululemon black friday teaser. Check out our lululemon swim review, too.
Always Pan – Black Friday Deal – Available now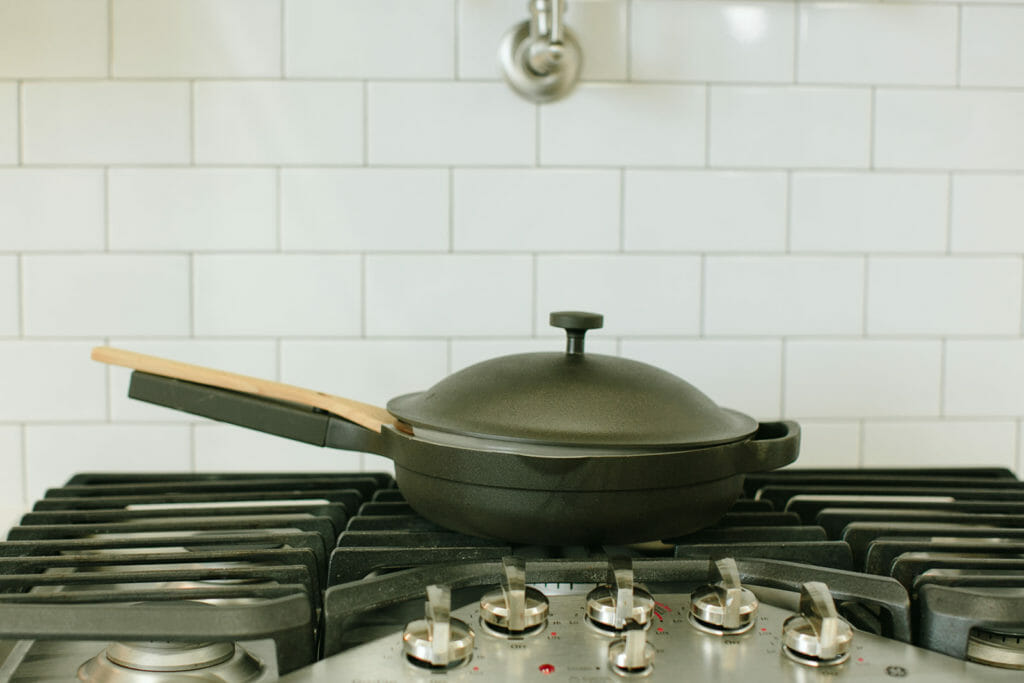 We JUST got our Always Pan and it's great! Our Place is having a great deal right on their famous Always Pan – only $95! We'll post our full review of the Always Pan shortly.
Check out our Always Pan Review and our Caraway Cookware Reviews.
Duer Jeans – Black Friday 2020 Specials
The Duer Black Friday sale just went live! Save up to 50% on their jeans, shorts and pants for men and women. Don't miss our Duer Jeans Review.
Fresh Clean Tees – Black Friday 2020 Deals
Fresh Clean Tees is having 30% off EVERYTHING SALE here. We love Fresh Clean Tees, be sure to check out our Fresh Clean Tees Review, Fresh Clean Tees Promo Code + Fresh Clean Tees Hoodie Review.
Spanx – Black Friday Deals – 20% off EVERYTHING + Free Shipping
The Spanx Faux Leather leggings were featured in our ultimate leggings comparison. They will be on sale for Black Friday and so is the entire rest of the store! Save 20% + get Free Shipping at Spanx.
Ministry of Supply Black Friday Deals
As seen in our Best Men's Clothing Guide, Ministry of Supply makes an incredible suit – and other men's and women's clothes. Save 25% off their whole website! 25% off may not seem a lot, but Ministry of Supply rarely goes on sale.
Public Rec Black Friday 2020 Deals
We love Public Rec – see our full Public Rec All Day Every Day Pants Review. Public Rec rarely goes on sale. So, while they are only offering 20% off – finding Public Rec on sale is very rare. Shop the Public Rec Black Friday Sale.
Current Special Offer and Pre Black Friday Deals
Bonobos Black Friday Deals
Bonobos has a huge. And we me HUUUGE Black Friday Sale with items as low as $18. Yep. You read that correctly: Bonobos items as low as $18. Shop it now.
Pura Smart Diffuser Gift Sets
As you know, we love Pura (read our full Pura Review + get our Pura Promo Code). They have these great gift boxes now for sale! You can save even more on a gift set for yourself, or for that loved one on your list. Get a Gift Box today.
Cole Haan Black Friday Deals
We also love Cole Haan, especially their Zerogrand Shoes (besides the terrible name, of course) – see our Zerogrand Shoe Review. They just announced their early Zerogrand and Cole Haan Black Friday 2020 Deals. Get 50% off almost everything here. Shop Cole Haan Zerogrand Black Friday Sale for Men and for Cole Haan Black Friday for Women.
Outdoor Voices Black Friday Deals
Outdoor Voices is having a giant 50% off sale! Read our full Outdoor Voices Review and save 50% off right now.
Aera Smart Diffuser Black Friday Deals
Aera's Smart Diffuser is currently offering a Pre Black Friday 2020 Deal: 40% discount on all diffusers! We've had some issues with finding the right fragrance with Aera (see our Pura vs. Aera Comparison or our full Aera Review) – but we just got our hands on the Snowfall Fragrance and it's awesome! Click here to get 40% off all Diffusers!
Olivers "Thank You" – Early Black Friday Sale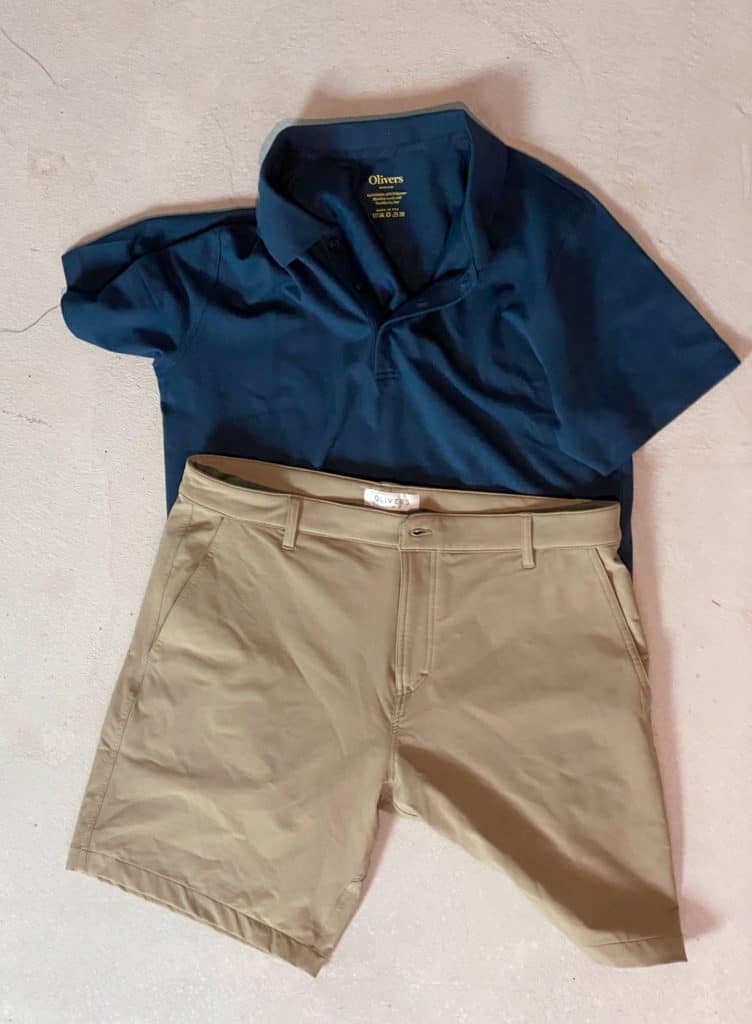 We've talked a ton about Olivers in the past – our Olivers Polo Review and even our Olivers vs. Myles Comparison. Now Olivers is having a Thank You Early Black Friday event. Shop it here.
Outerknown Pre Black Friday Deal – Warehouse Sale
Outerknown is having a huge warehouse sale – where you can get up to 60% off of their great products like swim trunks and a whole lot more!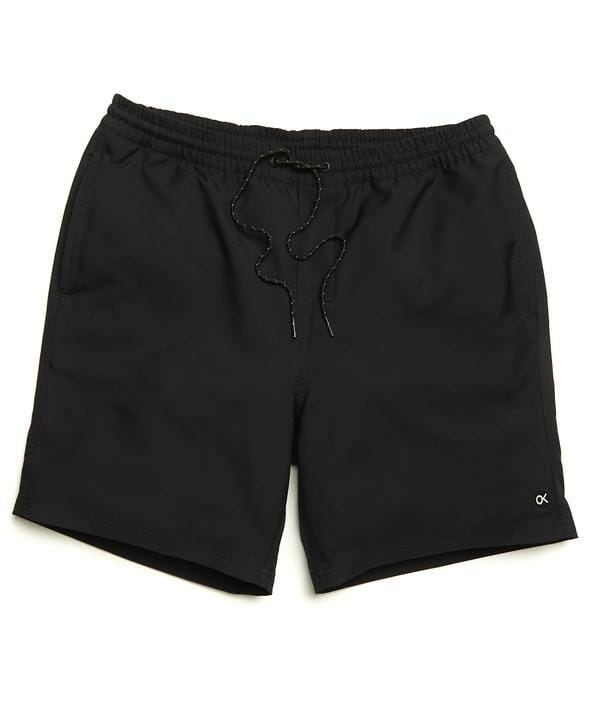 These Nomadic Volley Shorts are awesome, all around Summer short you can wear swimming or just playing outside with the kiddos. You can get them for 40% off here.
Mizzen + Main Black Friday Deals
Mizzen + Main is actually doing another pre Black Friday 2020 deal on their website.
If you buy more (before any other Black Friday Deals), you save more. Save 25% off orders of $200+ or 30% off orders $300+ with code OHWHATFUN.
Hari Mari Early Deals
One of our favorite brands we recently discovered is Hari Mari (read our Hari Mari Sandals Review and Hari Mari Boots Review). They are having a great early Black Friday Sale on their website, with some great deals on Hari Mari Boots and Hari Mari Sandals and much more!
Bluffworks Black Friday 2020 Deals
We've tried Bluffwork's suit, in fact it's our We Tried It pick for Best Suit, especially for the value (and not having to dry clean it!). Bluffworks is having a sale right now to save up to 50% off right now.
Wonderbly Black Friday Sale
Wonderbly, which makes awesome, personalized books (see our full Wonderbly Review here – it also makes a great addition to your December 1st Box) is having 25% of all books here.